Creating a New Credit Note
To create a credit note in Zoho Invoice:
Select Credit Notes from the left navigation pane.
Click the + button adjacent to Credit Note or click the + New button on the top right corner.
Enter the details of the credit note in the creation form.
Click Save as Draft or Save as Open to create the credit note.
You can also create a credit note directly from an invoice in the name of the customer you want to issue those credits for. To do this,
Navigate to the Invoices tab.

Filter to view the unpaid invoices in the name of the customer for whom you want to issue credits.
Click on More and select Create Credit Note.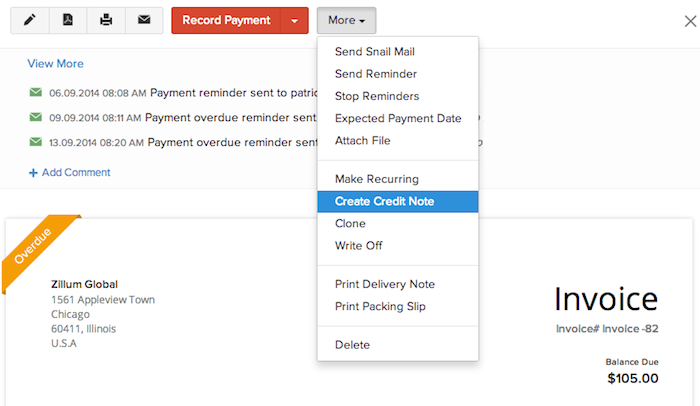 Credit notes can also be created by selecting a customer from the Contacts tab. Select New transaction and click on Credit Note and proceed to create the credit note.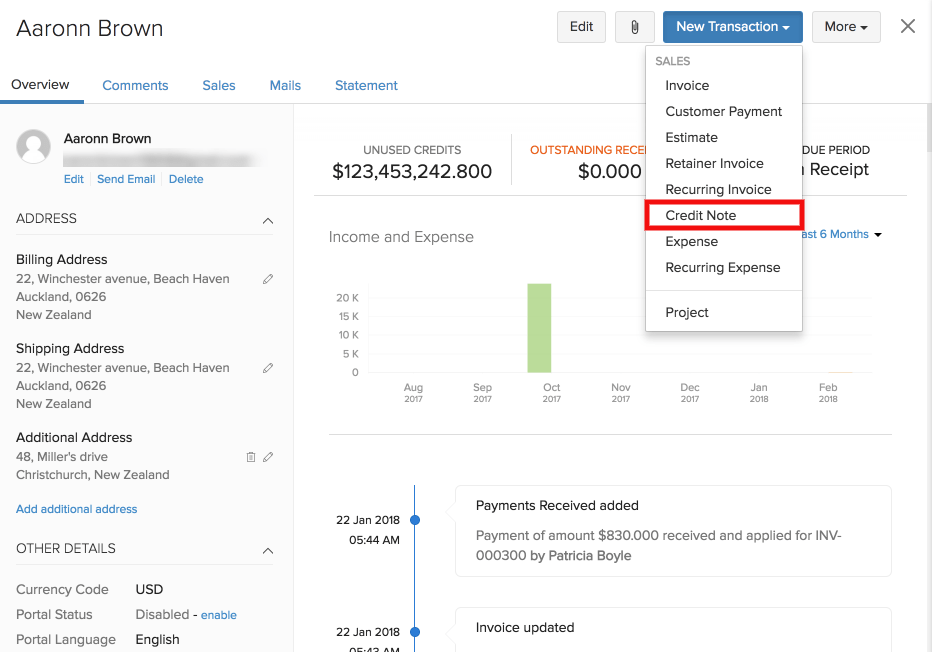 You can view and edit these anytime by clicking on the pencil icon highlighted below lets you edit the credit recorded.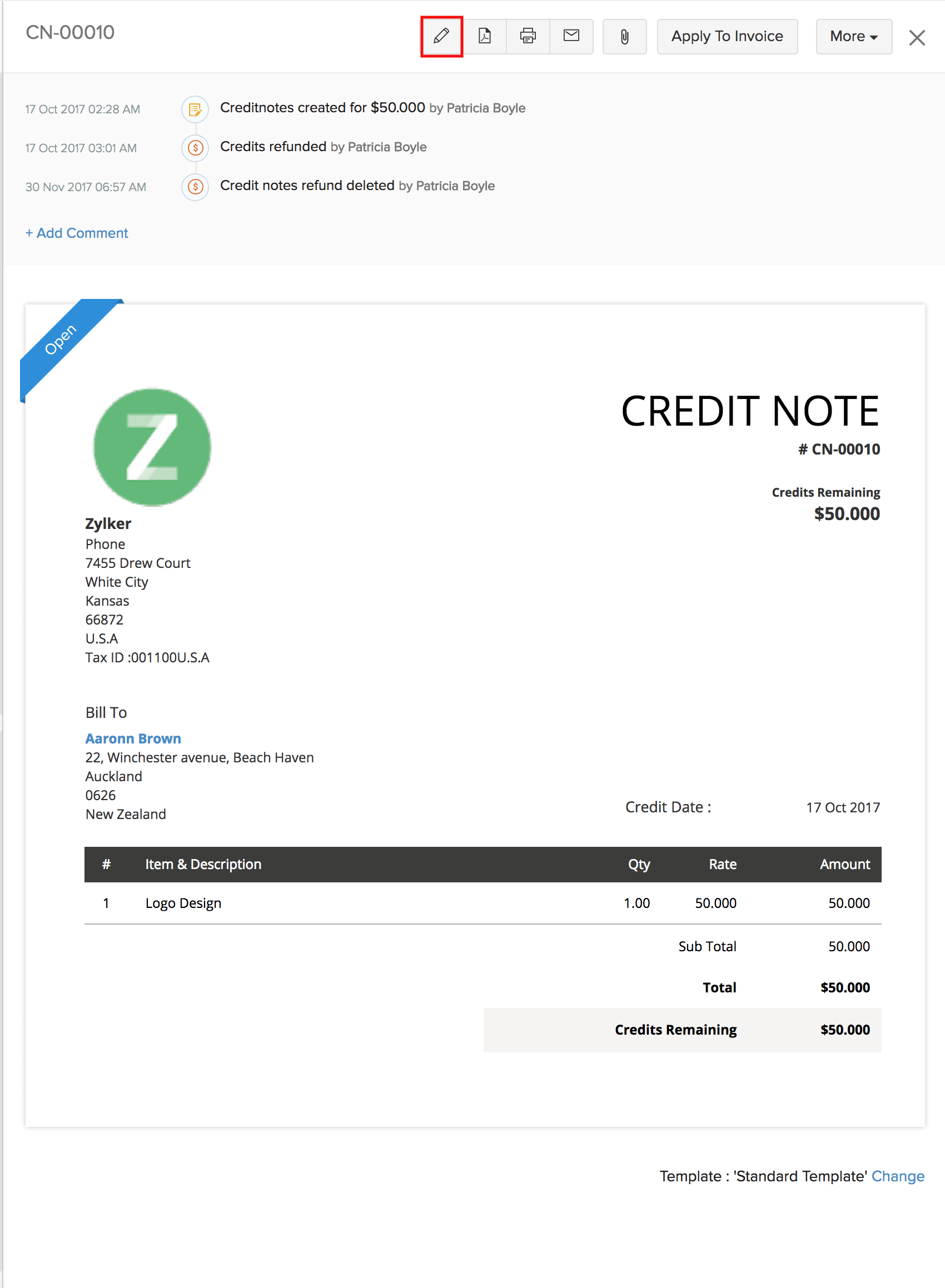 Mandatory fields
You will need to enter the following information while recording vendor credits.
Customer name - The customer you issue the credit for.
Credit note # - Unique number assigned to each credit note. You can choose to auto generate your credit note number by clicking on the gear icon next to this box.
Credit note date - The date on which the credit is being recorded.
Item description - An item has to be selected if you have enabled inventory for your organization.
---