Apply Credit Notes to Invoices
Credits you issue a customer can be applied to an invoice raised for the same customer. Doing so will reduce the invoice amount accordingly. To do this,
Open the credit note created and select the option Apply to invoice.
A list of the invoices raised for that customer is displayed. Select the appropriate one and specify the amount to be applied.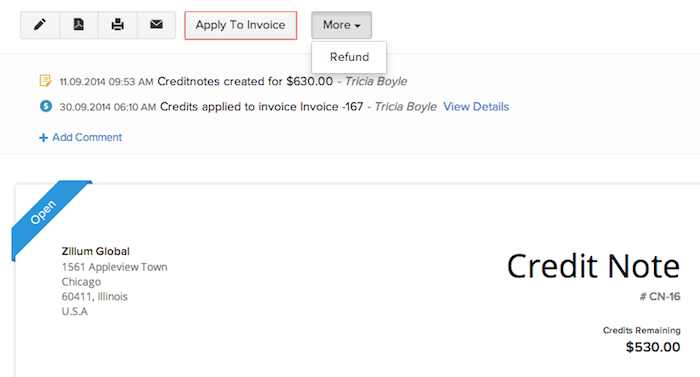 The invoice amount and the credit available are reduced accordingly.
If all the credits are used up, the status of the note is changed to Closed.
This can also be done by opening the corresponding invoice and selecting Use credits. Or, simply click on the update on the invoice telling you there are credits available for that customer.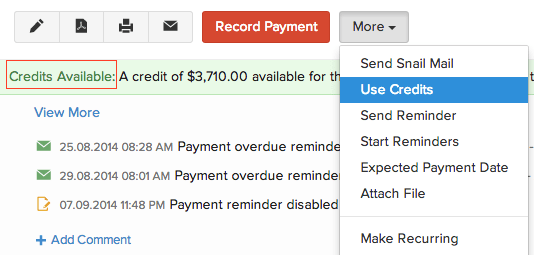 ---