How a luxury travel company organised communication and improved its customer experience using Zoho One
About the company
View Retreats is a luxury travel company. It connects travellers to hotels, resorts, and private villas in 120 countries around the world. Co-founders and life partners, Mat Lewis and Stoewie van den Bulk started the venture in 2013. "I've always been in the travel industry, I always loved travelling, and I studied tourism," Stoewie said. "I've wanted an online business, too, just so I'm not restricted to one place. I'm from Holland, and I wanted to go back and forth on my own terms. I don't think I actually ever visualised it as what it is currently, though."
Keen to dip their toes in the entrepreneurial pool, the pair first started a coaching business. As part of their networking and learning process, they went on a business retreat to Victoria, where the owner of their holiday home casually spoke about the lack of high-quality platforms for booking luxury accommodations. That's when the light bulb sparked. It was the perfect business idea for a long-term travel enthusiast. "We registered a business name and finally launched the website in December 2013," Stoewie recalled. While waiting for their new venture to turn a profit, Stoewie and Mat enjoyed the freedoms that come with running an online business. They continued to pursue exciting travel opportunities, living and working in locations across Asia, and saving money on office rent in the process.
But when the pandemic hit in early 2020, bringing the tourism industry to a sudden halt, the co-founders knew it was time to return to Australia. After being forced to let go of a few employees, Stoewie and Mat looked for ways to simplify their business operations. Today, View Retreats works with a single wholesaler, and relies on a simple, automated booking process.
The Challenge
View Retreats faced the same challenge as most small businesses—funding. When they started the company, the co-founders were using personal funds to keep the business afloat. "So we became really good at finding free apps. I think, at one point, we had about 35 different apps and linked them up with Zapier," Stoewie explained. The team had set up MailChimp and HubSpot, among others, and tracked daily activities on spreadsheets.
At the same time, Stoewie and his team were discovering the limitations of using disconnected software. Though the team had apps to manage most of their processes, those apps weren't very well-connected. They were also difficult to adapt to View Retreats' workflows. "[They weren't] easy to customise," Stoewie said. "Even the terminology we use...and the labels we use are different from the default options in those apps. Finding an app with the real flexibility to customise to our needs was one of our biggest challenges." As a result, the team was forced to create internal manuals in Microsoft Word to keep track of app terminology, and how it applied to View Retreats' operations.
In 2018, when they hit the limit on their Hubspot account, the View Retreats team looked for an alternative. It found Bitrix24. "We paid quite a bit of money and started setting it up. But...it wasn't what we needed."
Disappointed by the failed Bitrix24 integration, the team found itself back at square one. But in restarting the search, Stoewie rediscovered a solution he had initially overlooked. "We found Zoho again!"
He had come across Zoho CRM back in 2013, but was unsure if it could handle the company's needs. However, when he landed on Zoho CRM this time, Stoewie was hopeful. He was impressed with the Zoho One offering as well. "We realised that our business was growing. We needed a platform that we could grow our business on, rather than going from one free platform to another."
The Solution
The View Retreats website is the company's main source of interaction with its customers. It's run on a content management system called October CMS. "It's a sort of off-the-shelf CMS that we've customised for our own needs," Stoewie explained. The first order of business was to connect the website to Zoho CRM. "We're using CRM as the core of our system. That's where we track all of our sales, and manage the dashboards." View Retreats uses an API to import travel listings onto the website. When someone makes a booking on the website, the contact and sales details are stored in Zoho CRM. Additionally, View Retreats uses the Campaigns module in Zoho CRM to track and periodically review website pages. "Basically, any management of pages, products, and customers is all done in the CRM."
View Retreats has customised Zoho CRM to suit its business, doing away with the concept of leads. "We're treating everyone who's contacting us as a contact, and then we're using different contact types to determine who they are," Stoewie explained. Once they've completed their purchase, they are considered deals. "That's how we determine whether they're a customer or just a contact." From there, Stoewie and his team can launch one of the follow up processes they've developed using the Blueprint feature in Zoho CRM.
The CRM dashboard helps View Retreats track crucial goals. As a booking service, the company earns revenue when customers have completed their stay. So it tracks bookings and departures separately. "Our sales targets are colour-coded and broken down by month for both bookings and departures," said Stoewie. "But we also have goals for how many products we need to add, and how many products we already have, in each destination, so we can improve our reach in popular destinations."
View Retreats has also integrated Zoho SalesIQ's chat bot with its website. "So if anyone needs any help planning a holiday or making a booking, or if they have a question about an existing booking, they can contact us directly," Stoewie said. "We have the chatbot pre-programmed so that visitors can select what they need help with when no one in the team is available online. The company uses Zoho Desk to manage customer support tickets. "We use the help centre in Desk. This is then connected to the contact's records in CRM, which helps us respond contextually to our customer service and sales inquiries."
Though Zoho Desk helped View Retreats organise and optimise customer interactions, the company continued to use Gmail for other communication. However, after about a year, keen to maximise its Zoho One subscription, the team shifted to Zoho Mail. "We love the functionalities. The control it gives us over other teams' inboxes, and unified signatures—all of that stuff is so great!" The team also uses ZeptoMail, a transactional email service built by Zoho Mail. "Our CMS is linked to ZeptoMail, so password reset notifications, booking confirmations, cancellation confirmations when the customer has made changes, all come out of ZeptoMail."
Apart from bookings, View Retreats also sells vouchers. It uses Zoho Forms to process payments for these vouchers. "We've integrated it with Stripe to complete the payment process. Once [customers] purchase [a voucher], we get a ticket in Zoho Desk, and it also creates a record in CRM," Stoewie said.
For internal collaboration, the team uses Zoho Cliq and Zoho Meeting. "We use Cliq for informal chats and video calls," Stoewie said. "For more formal meetings, like board meetings and finance meetings, we use Zoho Meeting." View Retreats also uses Zoho Projects to keep up with everyday operations. "It's our task management tool for day-to-day tasks, like checking in on the website, weekly team meetings, finance and bookkeeping reminders—anything that needs our attention on a recurring basis." Apart from this, the team has set up specific projects it needs to do on the website. This helps the team outline its pipeline and monitor progress. "We track any issues that come up on the website so that the tech team can work their way through and prioritise those issues."
The team has replaced its Google Sheets usage with Zoho Sheet. "We were with Gmail and using Sheets along with that. But then they started charging for the productivity apps. That's when we were like, why are we not using all the apps Zoho has?"
Throughout his journey with Zoho, Stoewie has received reliable support. "When something didn't quite work as I expected, I reached out to the support team via chat and they offered to write that code for us. Within a few days, we got the custom code with instructions, and it just worked. That's amazing!" In the past, when he's shared feedback with the team or raised an issue, it was always received well. "I think the great thing about Zoho is that it listens when I highlight something."
Benefits and ROI
"Zoho One is a one-stop shop, really," Stoewie remarked. Since Zoho CRM is View Retreats' central data repository, the team has connected it to Zoho Campaigns so it can send and monitor email campaigns. "That way, we can see exactly which email someone has received, when they opened it, and how they interacted with it." Stoewie didn't stop there, however. "Having Desk come in there as well has been extremely helpful," he said, explaining that all customer enquiries now live in one place.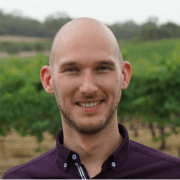 Before implementing Zoho One, View Retreats' processes were "complicated, costly, and limiting," according to Stoewie. One of the biggest benefits of using Zoho Desk to manage customer requests is that it has saved time for Stoewie, and empowered customers to self-serve. "Most people prefer to find their own answers, which has reduced the amount of time we spend on customer inquiries."
When customers do reach out, the categories and templates in Zoho Desk help the team prioritise tickets, and be more systematic in responding to messages. "Desk has sped up that process," Stoewie said. "We're using templated responses, but we're still giving people the personal service they deserve. We used to use Gmail—we've definitely stepped it up from that."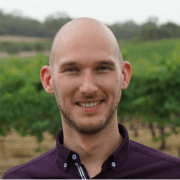 In the CRM, the team tracks details, such as how long it's been since emails were sent to customers and how many people have and haven't responded, so it can effectively follow up. Building out this structure has helped increase sales for the View Retreats team. "I'm constantly improving our workflows and thinking about what else we can automate," said Stoewie. "Everyone's business is different, and we have our own needs. We've adapted our processes to changing needs rather than expecting to stick to a single process forever."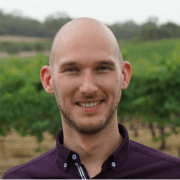 Looking Forward
The next step for View Retreats is to optimise its use of Zoho SalesIQ. "I don't think we're utilising SalesIQ to the best of its ability, especially with the chatbot. I definitely want to personalise it a bit more for people who return to our website," Stoewie explained. He also intends to explore Zoho Analytics and Zoho DataPrep. Though Stoewie has tried these apps in the past by connecting different sources of data and drawing up dashboards, he plans to use them more extensively in the future.
We're keen to see View Retreats continue to leverage Zoho apps and reach new heights. Thanks for travelling with us, Stoewie!