With Zoho Books, I can access the financial details of our company at any given point, even from my home. For a person with zero accounting knowledge, Zoho Books was very easy for me.
@Pragya Sharma
Everything is just perfect about Zoho Books, the best thing is that this complete accounting software is cloud-based.
@Jerome Schultz
My accountant was able to log in and file my tax returns last tax season and that is a big one for me. He did agree with me that Zoho Books works.
@Cathy Akinkunmi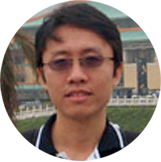 Zoho Books helped to streamline and simplify the invoicing process. Also, Zoho Books offers unique invoice templates that are easily customizable.
@Keng Swee

I must say, #Zoho Books is a pretty cool SMB accounting app. We now have a central location of all our financial data ​and it's easy to keep track of income, expenses, customers, invoices everything at one place.
@Richard Ross

I have been using Zoho Books for just under an hour now and I already love it! It has a very simple and easy to use interface which takes the headaches out of accounting but is still able to provide me.
@Xavier Hutchinson