WorkDrive for manufacturing: Digitalizing and enhancing your file management processes
WorkDrive for manufacturing: Digitalizing and enhancing your file management processes
Last Updated: February 28, 2023
224 Views
3 Min Read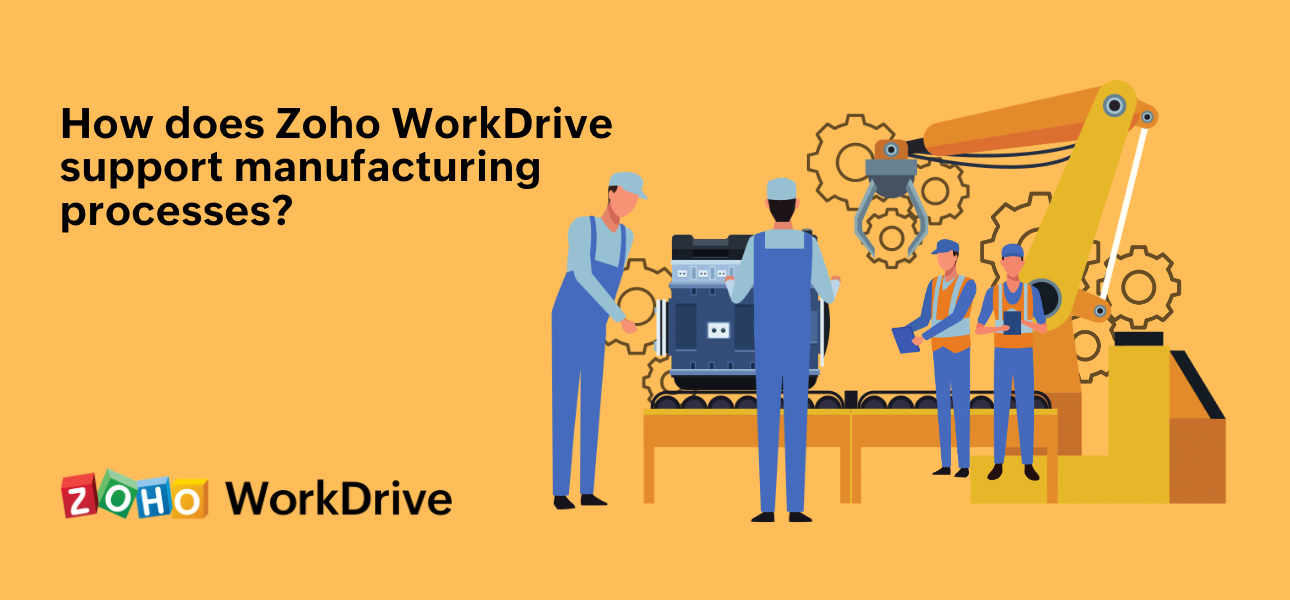 With the 2023 Manufacturing IT Summit in Jakarta concluded, now is a great time to review the ways Zoho WorkDrive enables better processes in manufacturing facilities. The manufacturing industry has specialized needs, and they must be addressed carefully to achieve the best possible outcomes. Employing a DMS that makes manufacturing functions faster and more accurate is a must.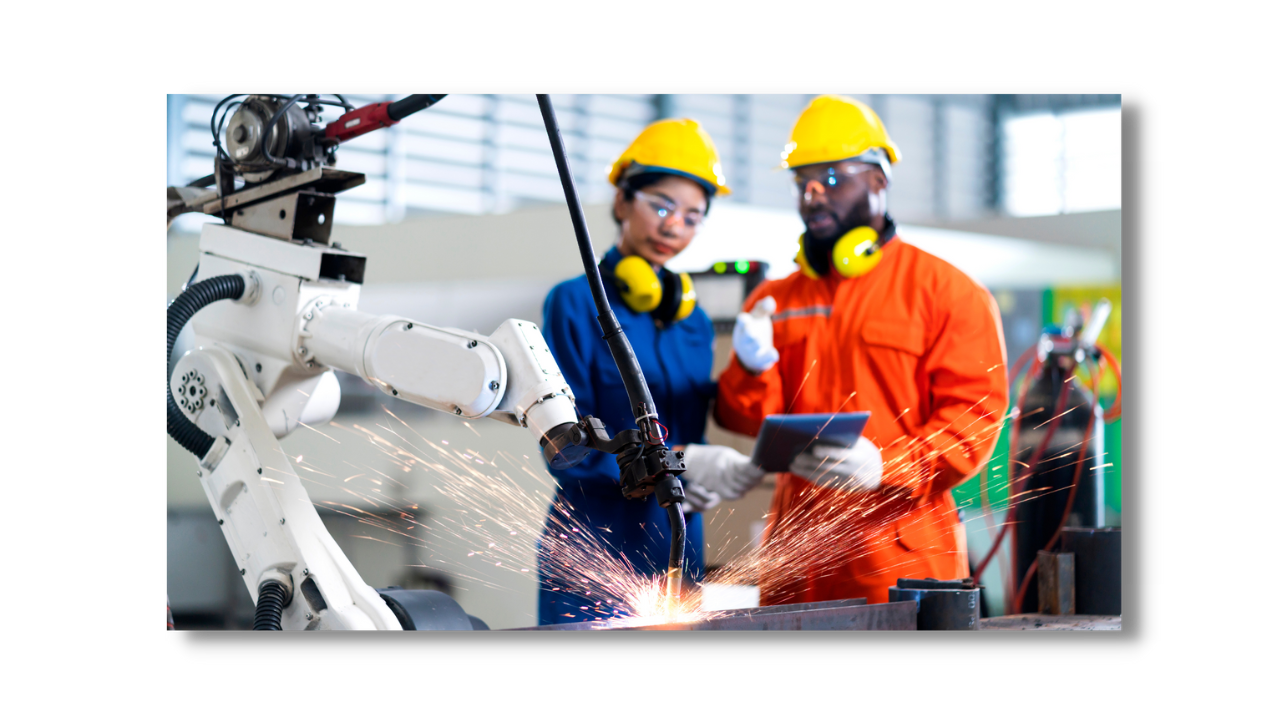 To begin, the aim of any DMS is to:
- Store files without hassle.
- Clean your files and storage system of erroneous data and clutter.
- Facilitate fast and simple data sharing.
- Secure all your data, so it never falls into the wrong hands (This is particularly crucial!).
A manufacturing organization needs all of these requirements to be met in order to successfully complete day-to-day activities. Here's a detailed look into how some WorkDrive features give you an edge when it comes to your work.
Cleaner files
There are several documents that are crucial to the manufacturing pipeline. We have contracts and orders for listing out requests. We have manuals for handling routine processes. And finally, we have standard operating procedures, or SOPs for short, which detail extensive processes from beginning to end. Ensuring these documents are managed correctly and have no corruption in their data is of the utmost importance.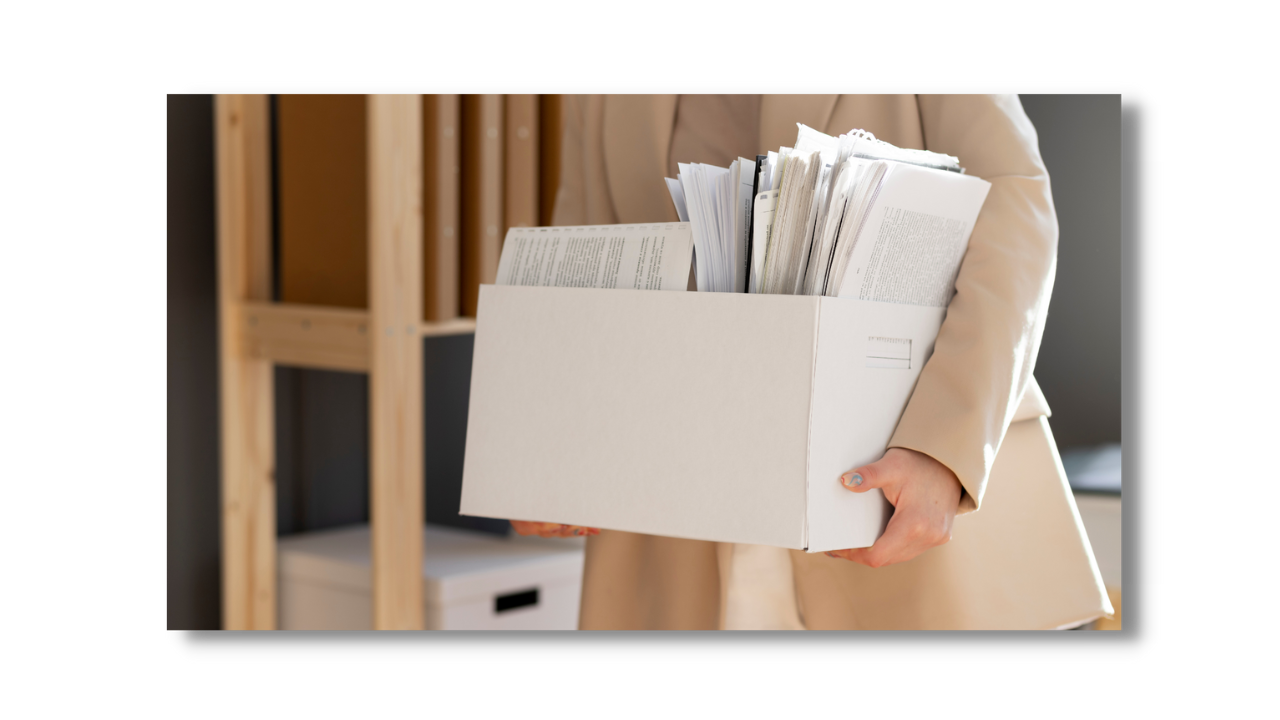 Cost reduction
Cabinets quickly get filled up and eventually you'll be needing more physical space for manuals, blueprints, and forms. WorkDrive's team storage starts at 1TB of space, meaning the transition from paper to digital is not only easy, but affordable. As your requirements and workforce grow, you can expand your storage space alongside them.
Error removal
The margin of error for a manufacturing process should be minimal, if not nonexistent. An outdated manual or SOP could cause unforeseen disasters at the production line. This means that a storage space cluttered with unused documents or duplicate files, and spread across several locations, can jeopardize your entire system. With Team Folders and their sub-folders, you can ensure that the correct files are in the proper place and available to all those who require access.
With your information digitalized, it's also easier and less time consuming to inspect and verify changes to your procedures. This ensures that your SOPs remain accurate and inventory reports don't get mixed up.

Better interdepartmental and external relations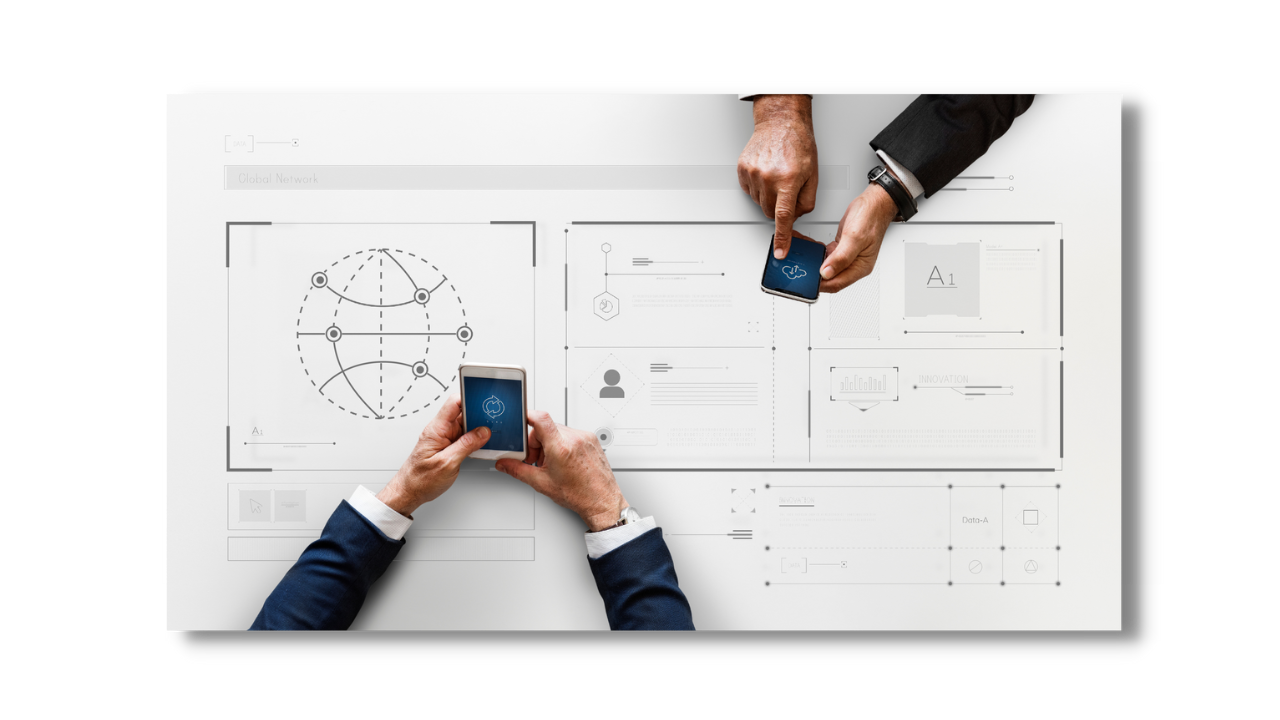 Secure connections with external stakeholders
Whether with suppliers, vendors, or partners, collaboration with external shareholders is essential in any organization. With WorkDrive's password-protected external sharing option, you can be sure that whatever data you're sending (such as a bulk invoice or confidential construction plan) can only be accessed by your intended recipients.
The Collect Files feature makes it easy to collect information from your customers and stakeholders, and you can rest assured that the data collected will be stored securely within your organization's WorkDrive account.
Easy segregation of files between departments
With multiple departments managing different aspects of your organization's manufacturing and non-manufacturing processes, information can be easily mixed up. Team Folders help you classify and segregate files and other folders by department. Make public files, such as global manuals, easily accessible in a public Team Folder, while storing confidential R&D research in a separate, restricted folder.
Thanks to easy share links, you can give users access to specific files in a folder, while the rest of it remains hidden. This is useful when you want to share certain information with other departments or users, but don't wish to give them a full view of your folder.

Access levels and regulation of files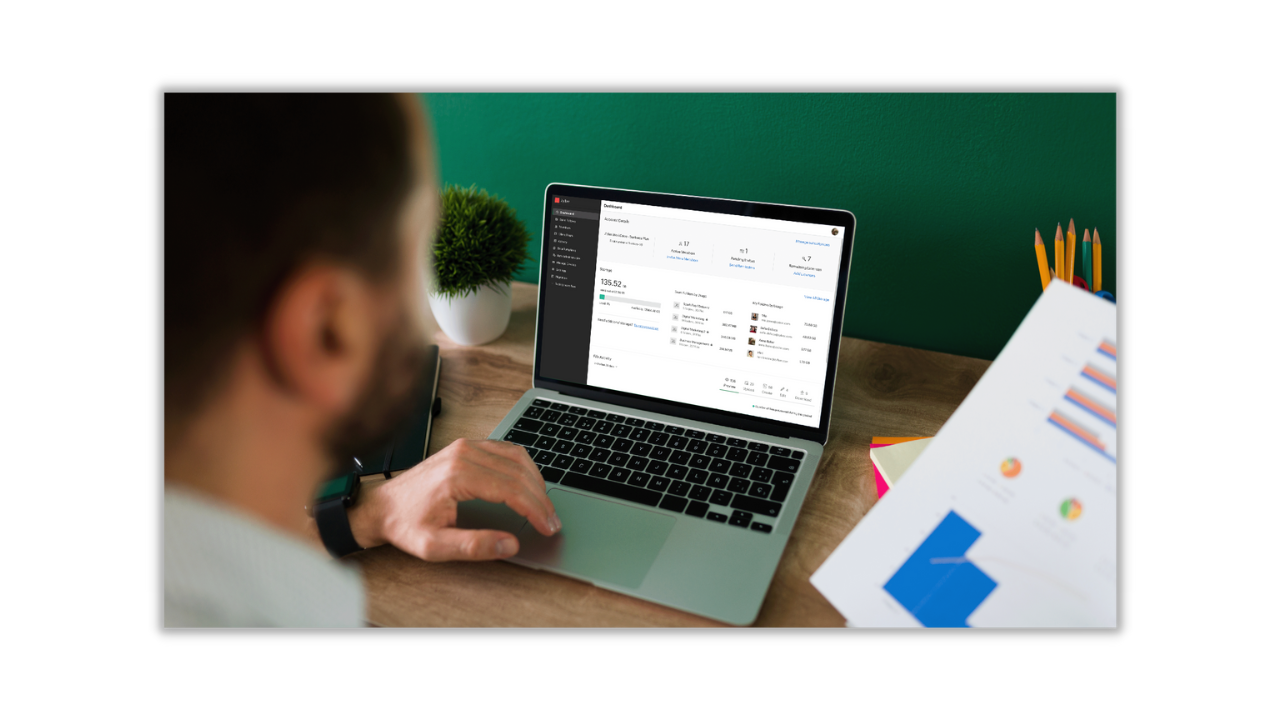 Overseeing every bit of information can be an overwhelming task.
WorkDrive's powerful Admin console makes it painless. As an Admin, you have a complete overview of every piece of information created and stored on the platform. Timed activity reports give you an in-depth look into the activities that have been performed in WorkDrive over a certain time period. Keep track of what gets created, edited, and deleted.
On the security end, you can limit external sharing or enforce password protection for outgoing files. These settings are enabled by default, but as an Admin, you can adjust them as needed.
Summing up
We are here to enable, enhance, and empower companies of all sizes! Zoho WorkDrive gives your manufacturing organization the ability to take the next step toward modernizing your work processes. Try it out now!
Leave a Reply
Your email address will not be published. Required fields are marked