Create custom upload links
Any collection process involves getting files from multiple people. With WorkDrive, just create custom upload links, and enable users to submit their documents securely.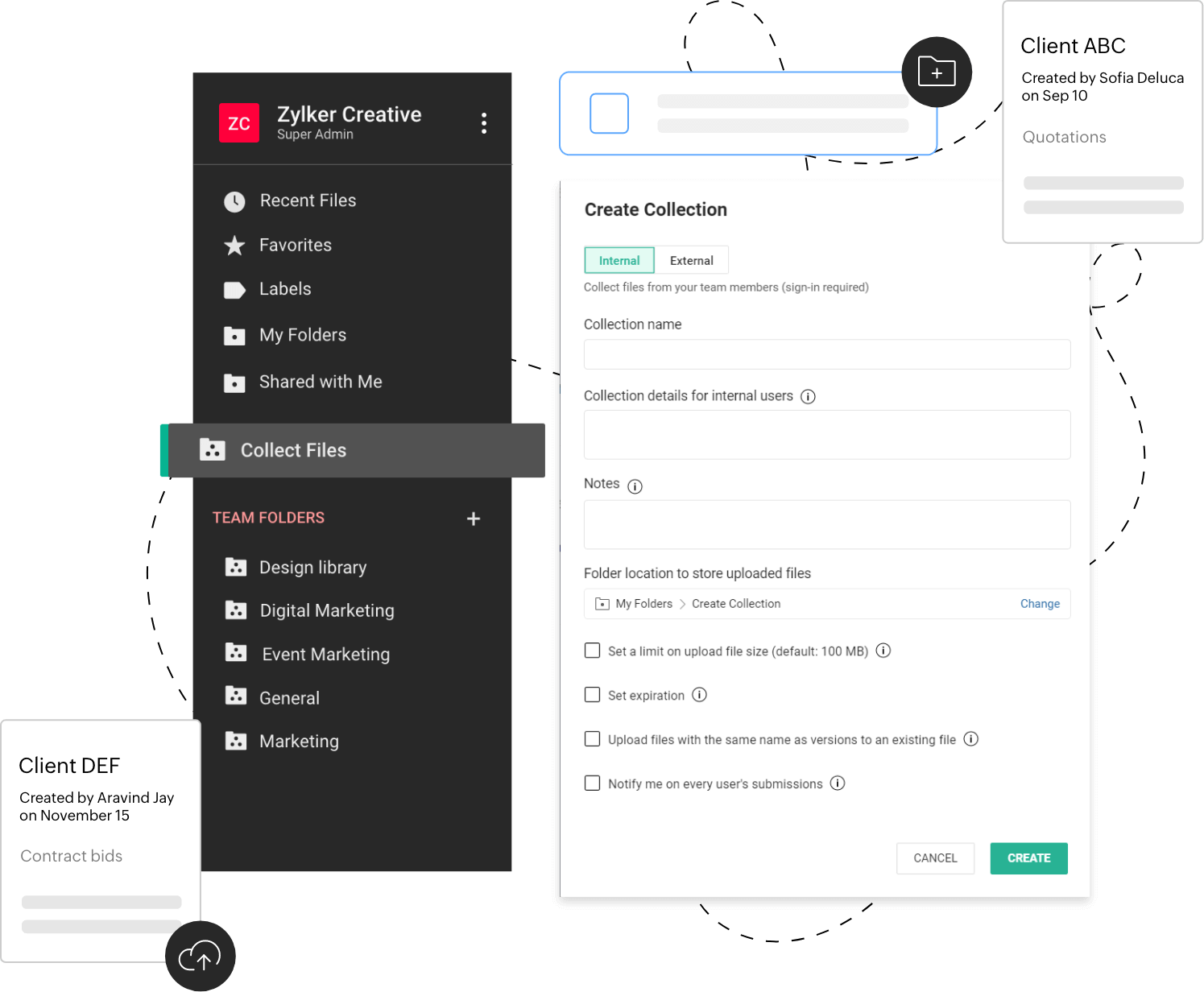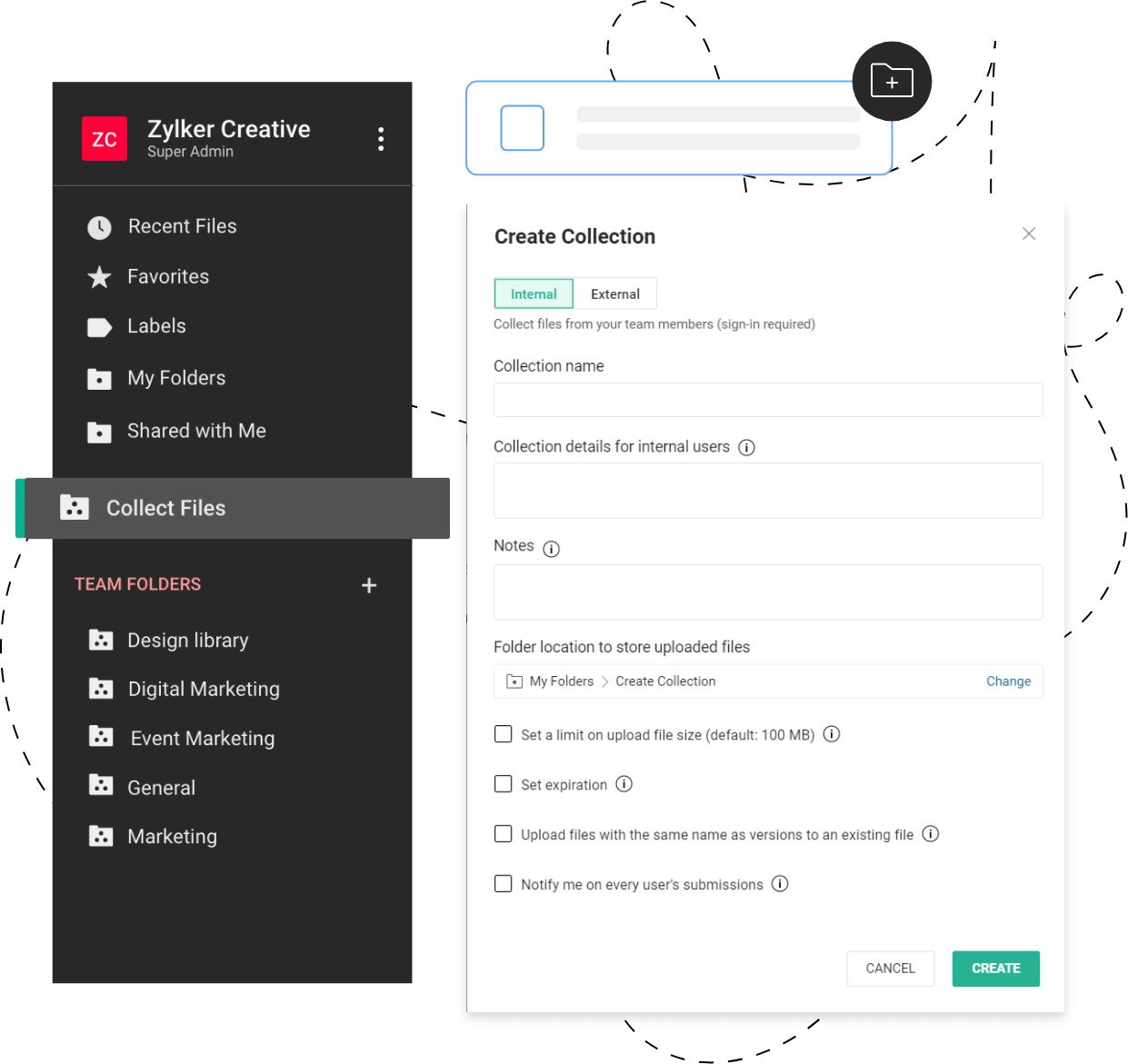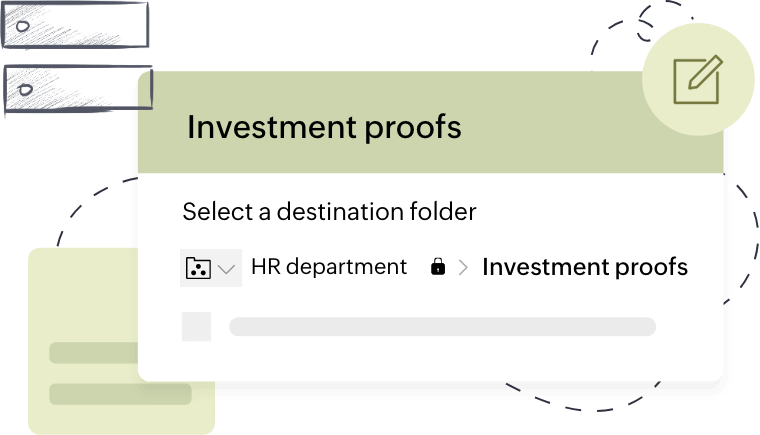 Store files in any folders
Tired of sorting emails, and downloading and organizing files manually? With Workdrive, just choose a storage location, and you'll get your submissions in one place and can provide instant access to your team.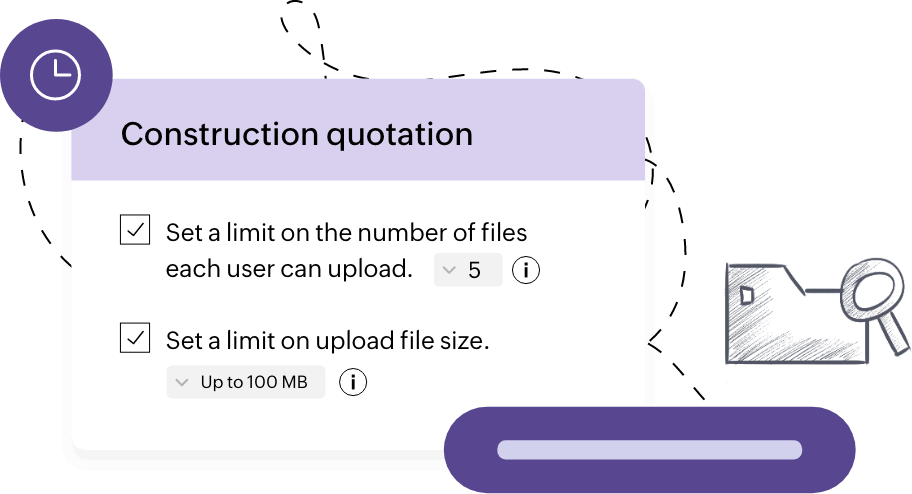 Manage storage space
Set limits for both the file size and the number of documents a user can upload. Later, adjust the limits of any active collection link based on your storage space.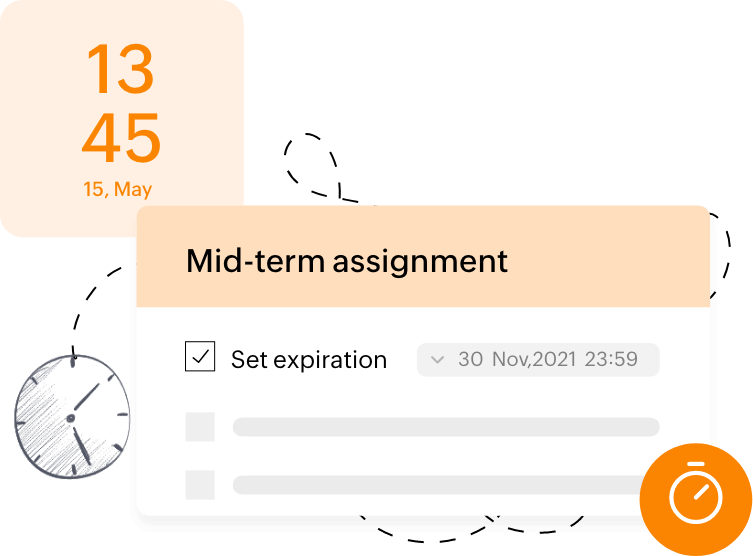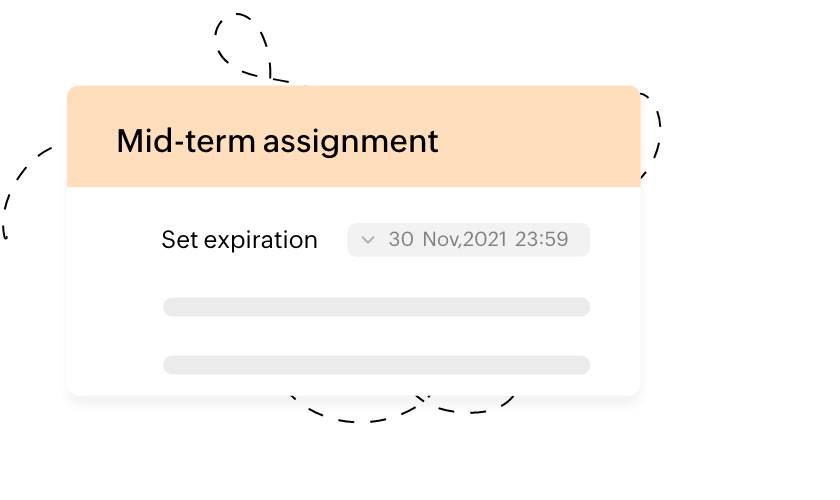 Set a time frame
Easily execute time-sensitive collection tasks. If HR wants to gather investment proof from employees within a particular period, they can just add an expiration date to the link and notify everyone of the submission deadline.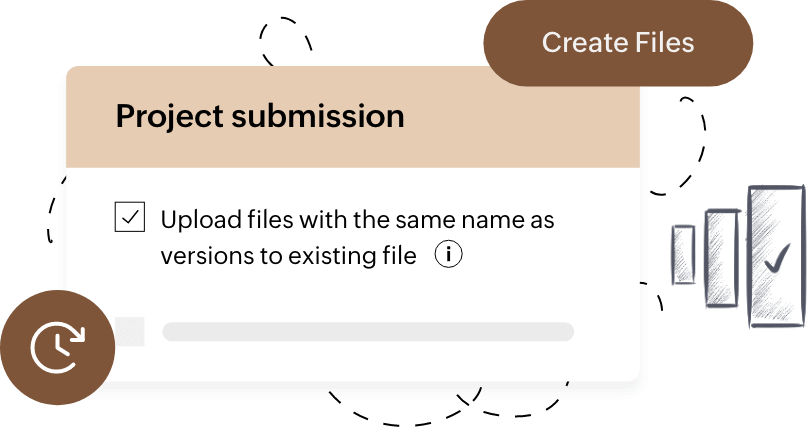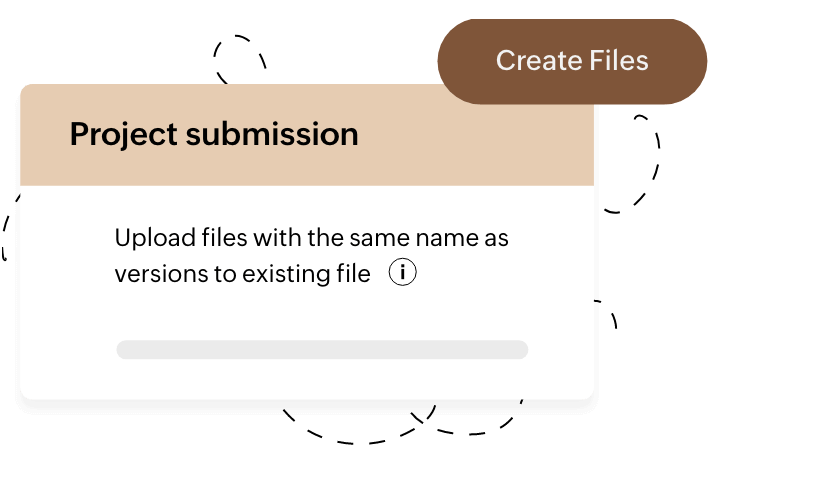 Leverage document version control
If users upload multiple documents for a project, you can decide if you want them to upload files with the same name as versions to an existing file, or as separate files.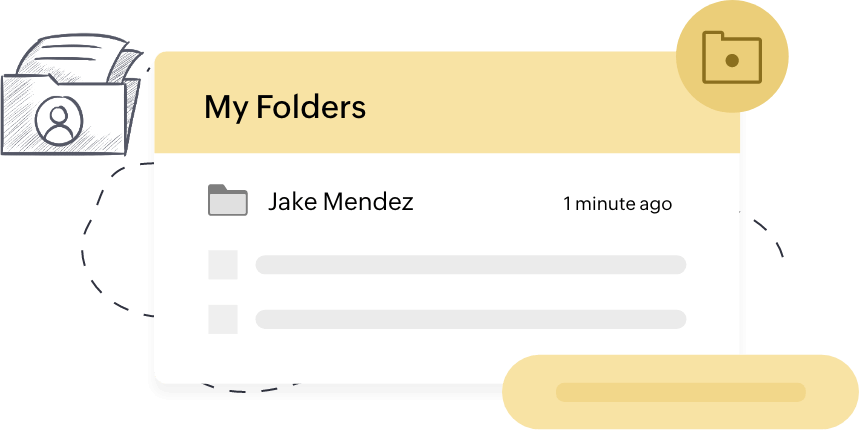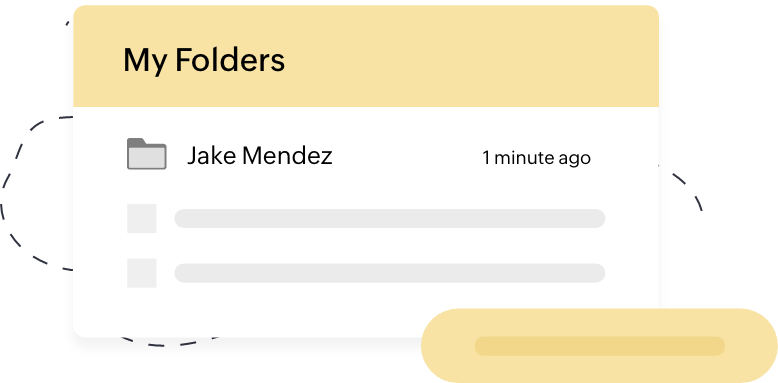 Organize files by user
The days of storing collected files in a single folder are long gone. Now you can create a separate folder for every unique user based on their name, phone number, or email address.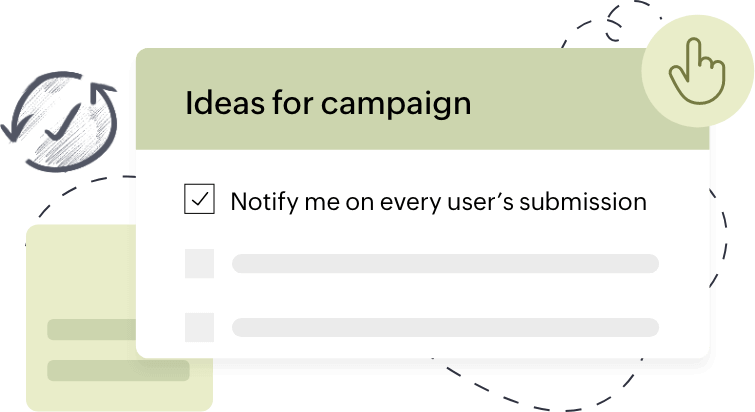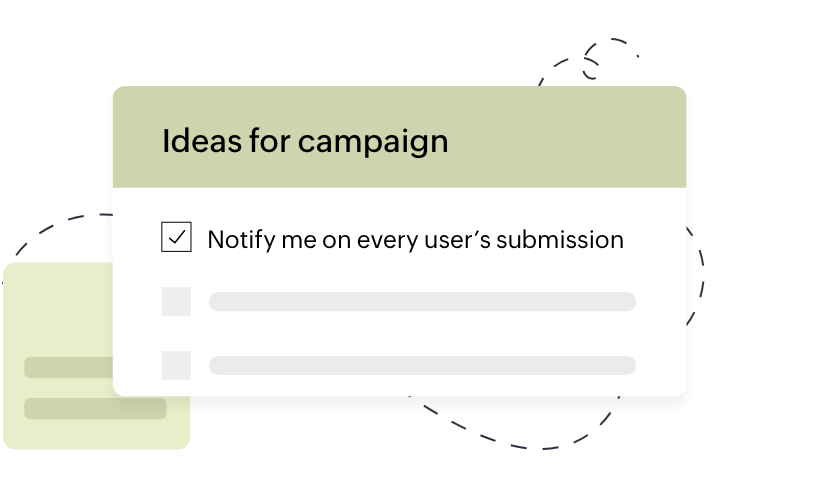 Stay updated on user submissions
Companies or teams often want to keep track of when and who submits files. That's why WorkDrive gives you real-time updates whenever a user submits a file.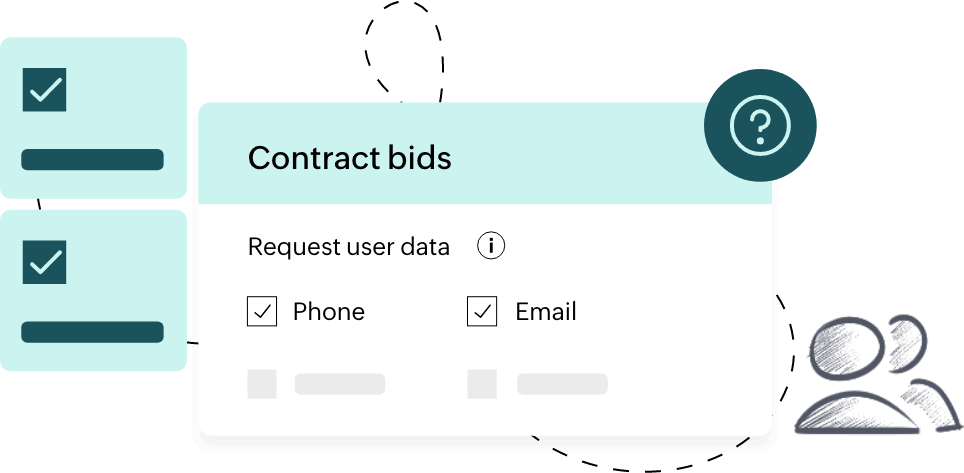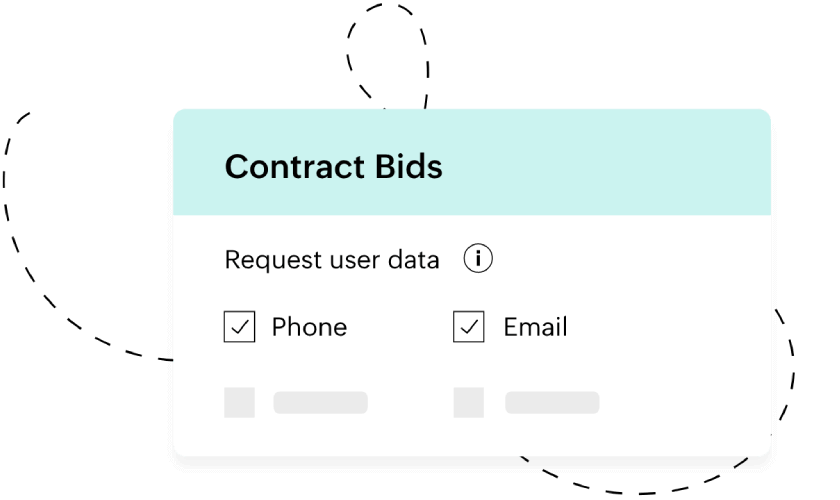 Request user data
Gathering user information is vital in any collection process. With WorkDrive, you can easily ask for details like name, phone, and email, to get a clear picture of who's accessing your collection links.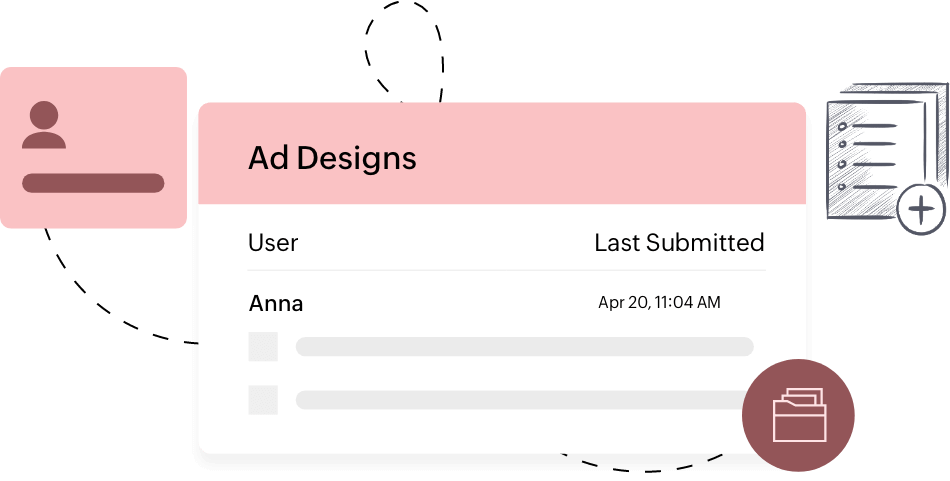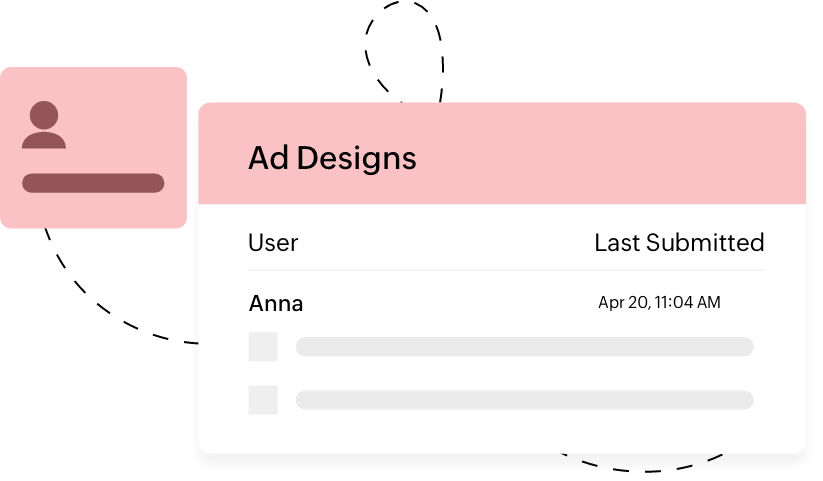 Create a collection report
Get a detailed log of who submitted what and when by creating a collection report. Simply export the report details to review user activities.
Maintain data integrity
Be it personal or professional information, collected data should be protected at all costs. With WorkDrive, users can only upload files, and won't have access to documents uploaded by others.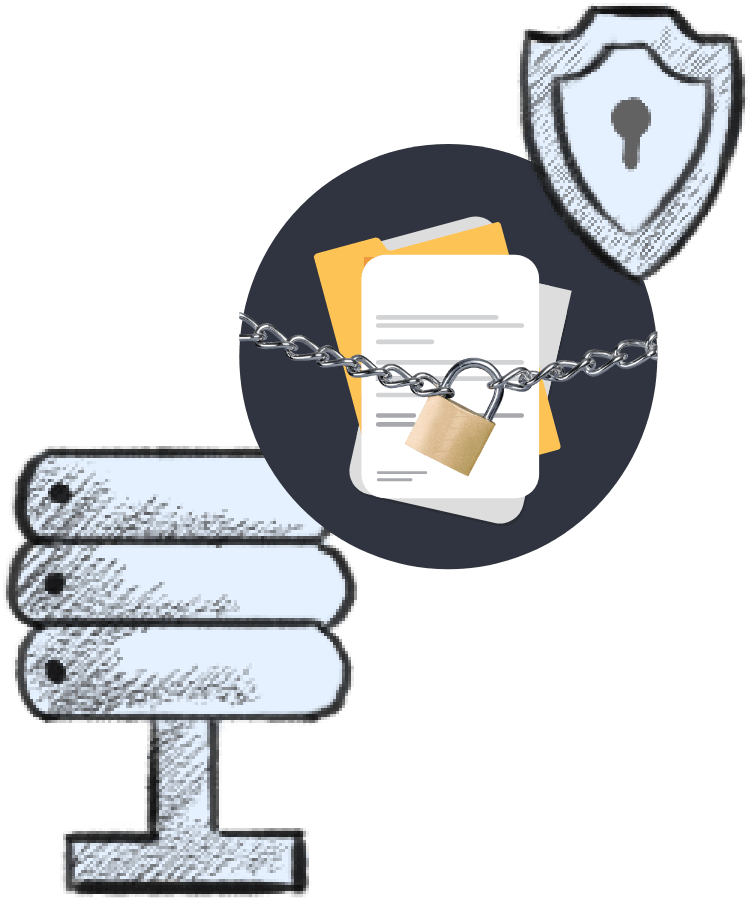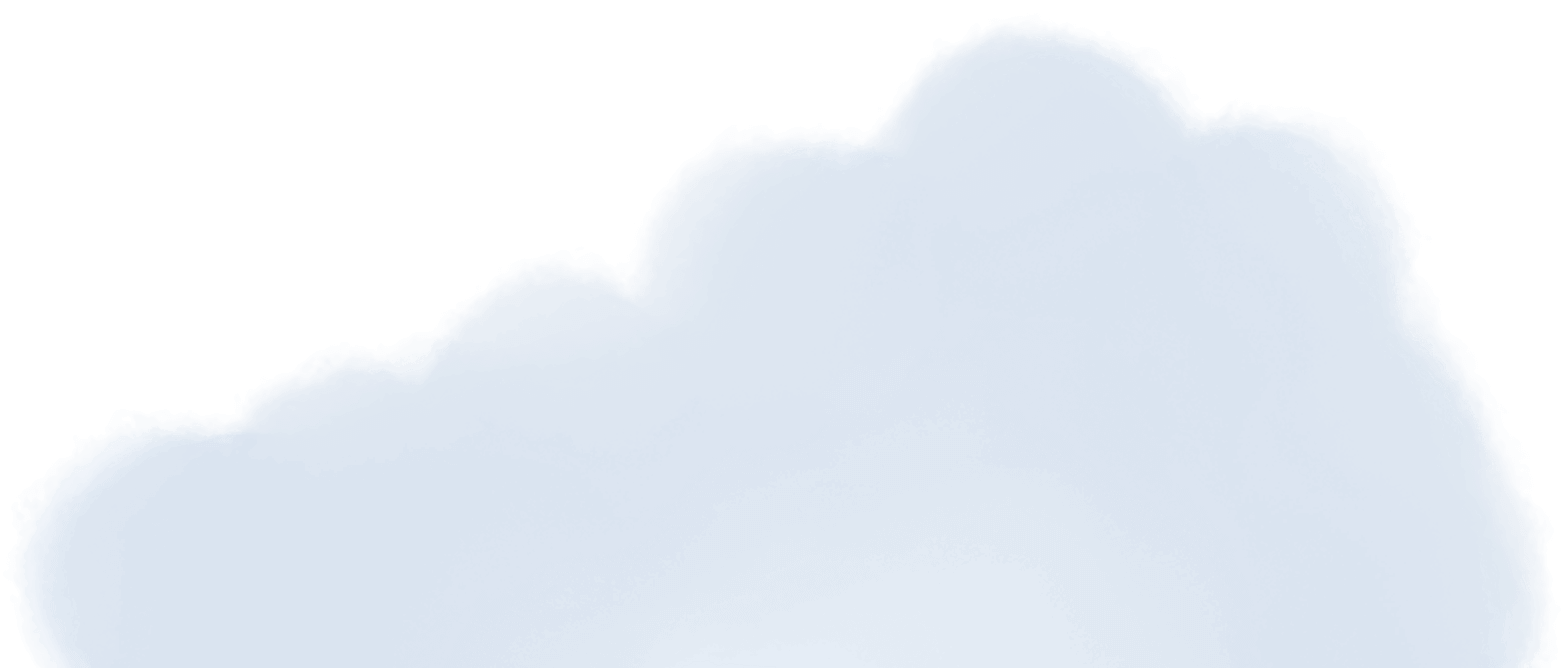 Collection options for every scenario
Request files from internal stakeholders
Want to collect employee data for creating personnel records? Just create an internal collection link to receive files from in-house WorkDrive users.
Gather documents from external users
Whether you're a wealth management professional gathering financial information or a construction company soliciting bids, get files from anyone on the internet using an external collection link.