What exactly is MOps? How MOps teams can improve their collaboration using a shared inbox
What exactly is MOps? How MOps teams can improve their collaboration using a shared inbox
Last Updated: October 14, 2022
544 Views
8 Min Read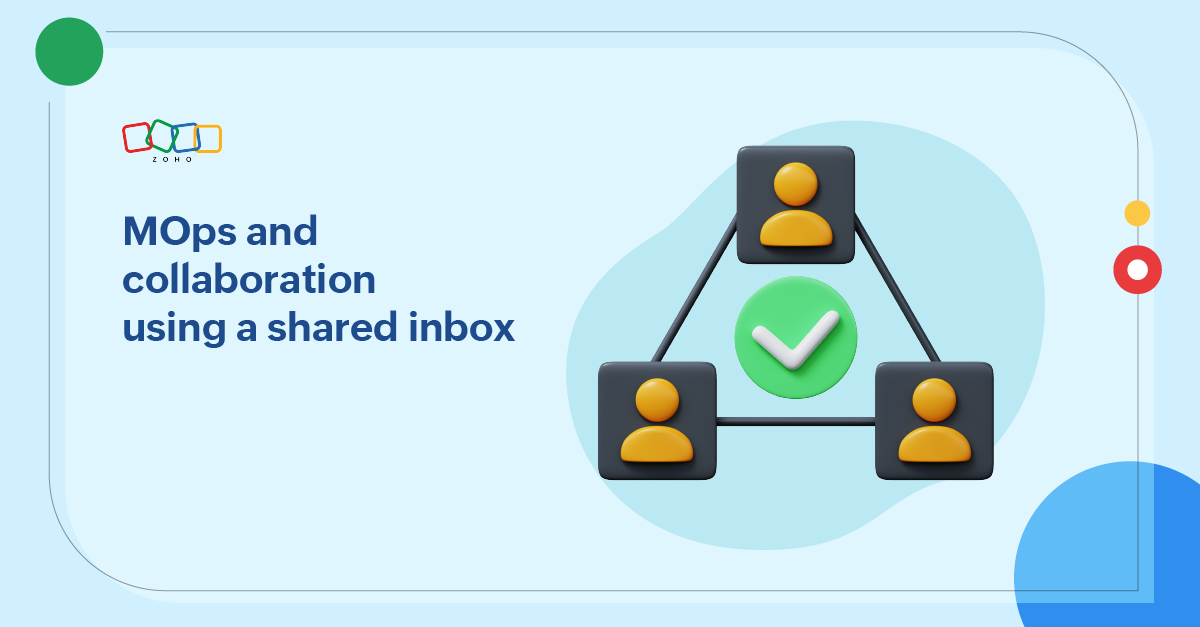 If the acronym "OOPS" wasn't already used way back in the 1950s to define an object-oriented programming system, it would probably be popular today as a way to define organizational operations or operations within the organization.
DevOps, SalesOps, MOps (marketing operations), RevOps (revenue operations) and all other team-specific operations can be called organizational operations, or Ops, collectively. Ops or operations is defined as the people, processes, and technology that happen behind the scenes within the respective function.
For instance, the popular buzzword DevOps (development operations) is a methodology to improve products at a faster pace.
The birth of DevOps
The DevOps practice emerged when developers and coders encountered challenges but had difficulty collaborating with the engineering teams, QA teams, system administrators, and IT technicians. There was a need to unite these essential, although inherently distinct, software project team components. The methodology created a streamlined, frictionless alliance and removed silos, permitting the various teams to work more efficiently, produce higher-quality products, and achieve business goals at a faster pace.
This infinite loop defines the DevOps process and tool chain.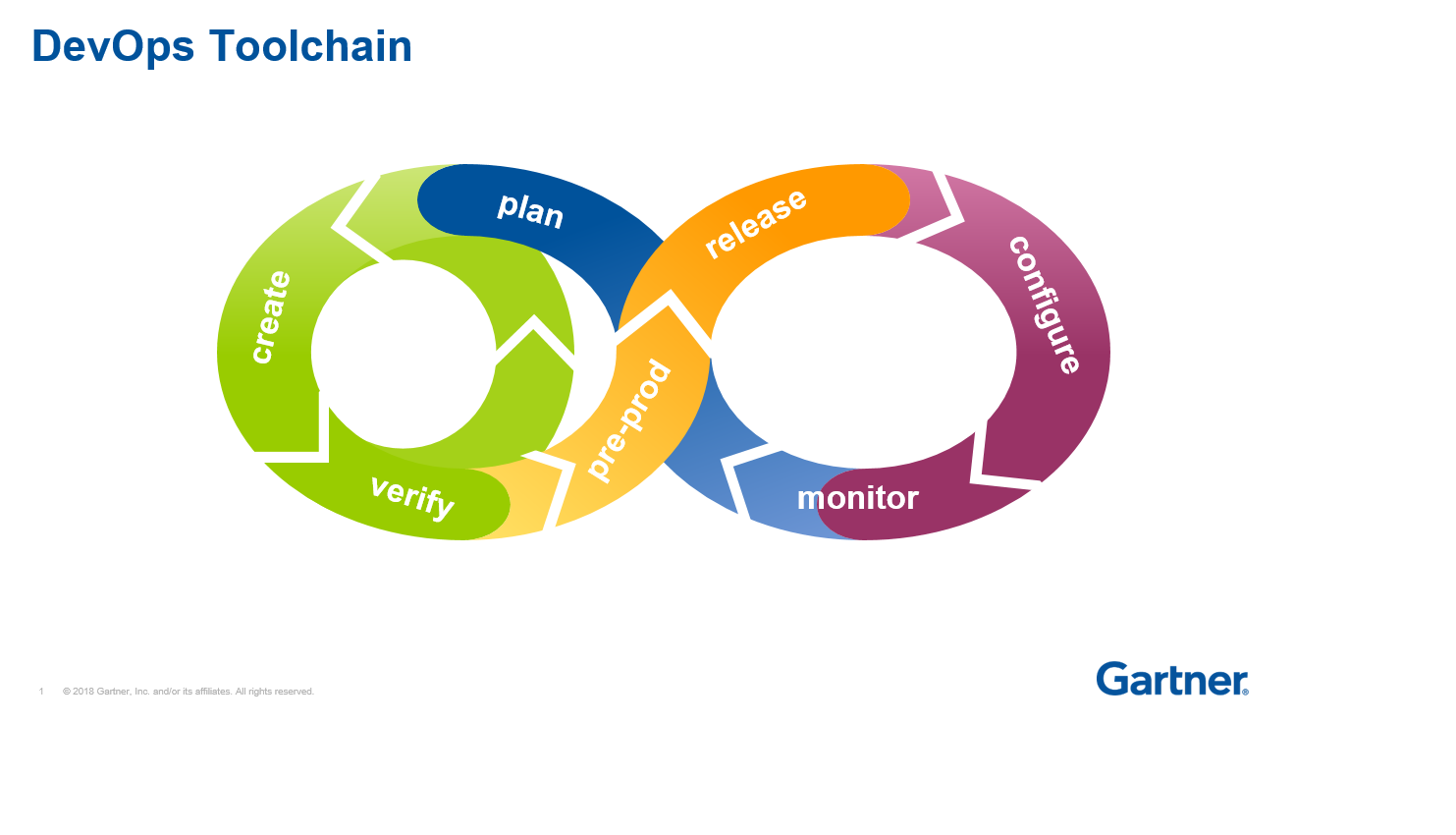 In recent years, particularly in the aftermath of the pandemic, we've seen a significant shift in organizational dynamics that has been accompanied by a shift in customer expectations.
These operations need to take on the role as drivers for digital transformation to bring better efficiency, improve the customer experience, and assist organizations with achieving their business objectives and scaling up.
In this article, we'll delve into one of the most crucial operations within an organization—the marketing function—and the people, processes, and technology involved in its operation.
What is marketing ops (MOps)?
MOps connects the dots between marketing strategy and execution.
Marketing operations, often known as marketing ops or MOps, is a function that oversees and manages the business processes, activities, and technology that enable a marketing team to deploy its strategy and achieve its objectives efficiently and effectively.
Let's look at the day-to-day responsibilities of the MOps function.
1. MOps handles the quality and flow of data. For example, a MOps team may control the flow of data on prospects and customers between the marketing and the sales operations functions, or handle the data flow for product feedback or customer requests about features and functionalities between the marketing and product operations teams.
2. MOps has ownership (or shared ownership) of the processes and procedures of lead flow and its systems of records, such as CRM. For instance, it's responsible for nurturing and handing off leads to the sales teams.
3. MOps involves managing an overwhelming list of communication channels for promotions and communications. For instance, a MOps team can run promotions on social media channels or pass customer queries on the channels to the support teams.
4. MOps teams are expected to have a data-driven outlook and are responsible for collecting and maintaining a wide variety of metrics and dashboards on all manner of business aspects, from impressions to leads, conversion rates, revenue, and more.
5. Participation and communication with stakeholders is one of MOps' most vital roles. These team members must act as a liaison between marketing, sales, IT, finance, and other stakeholders. In addition, they work with a variety of third-party stakeholders, including partners, vendors, agencies (media and creative), influencers, and affiliates for promotions and campaigns.
6. Lastly, MOps teams are responsible for investigating, selecting, and implementing innovative ways of working, technologies, and systems, such as records, engagement, and intelligence, in order to enhance productivity and efficiency.
MOps functions are, in essence, all of the things that a marketing team does behind the scenes, working with the people, processes, and technologies to make sure they work well and to scale.
Technology: MarTech in MOps
Marketing increasingly relies on technology, commonly referred to as MarTech, for daily operations to achieve marketing goals and objectives. MarTech is now an essential component of digital marketing strategies and the optimization of marketing efforts across marketing channels. The collection of marketing technologies utilized by a marketing team is known as their marketing technology stack.
The following tools are the part of MarTech stack.
| | | |
| --- | --- | --- |
| MOps technology | Functionality | Example |
| Marketing attribution software | Determines which marketing approaches drive sales or conversions. | Zoho PageSense, Zoho Analytics, Zoho Social, Branch, Attribution |
| Email marketing | Emails and newsletters are two of the most efficient and effective tools businesses can use to communicate with their target customer. | Zoho Campaigns, MailChimp, SendInBlue |
| Content management systems (CMS) | Software applications that can power both websites and blogs. | Zoho Sites, Zoho Creator, WordPress, Shopify |
| Customer experience software | Enhances the customer's interaction with the brand by testing the most effective messaging and customizing the customer's experience. Includes software for A/B testing. | |
| Customer relationship management software (CRM) | Commonly used in B2B firms, the platform helps determine where leads are in the sales funnel and evaluates potential levels. | Zoho CRM, HubSpot |
In addition to the MarTech stack of point products that the team implements for MOps use cases, the MOps team uses organization-provisioned technologies such as email service, team chat, self-service, and service management, among others.
Process: Learning from DevOps processes
The MOps team is responsible for supporting the systems and processes that allow the marketing team to perform their responsibilities at the highest levels. This comprises permissions, conversational marketing, user data, forms, and email operations, among other things.
The MOps and other operations teams can learn a great deal from DevOps processes, ranging from automation and continuous collaboration to evaluating the impact of change and feedback loops.
Let's have a look at how a DevOps approach can contribute to MOps:
DevOps approach

Lessons for MOps

Continuous feedback

With their ears to the ground, marketing teams can sense customer feedback better. Based on this feedback, marketers can do a better job of communicating their products or services.

They can also provide pertinent feedback and insights to the product, sales, and support teams based on their engagement with the customers.

Continuous improvement

Marketers can emphasize a product's superiority in marketing content if they know why.

A marketing team that understands the product and its development can provide a message that resonates with customers.

Agile processes

Like DevOps teams, MOps teams may leverage automation to remove human error and improve operations.

Chatbots allow marketers to automate chat funnels and guide visitors to purchase. This reduces the time marketing teams spend talking to customers directly (but they still can if needed).

Marketing teams can utilize email automation to deliver customers personalized content based on data insights.

Metric-driven

Like DevOps teams, marketers must learn from customer data to better. Marketing teams are expected to deliver targeted campaigns that boost lead quality, conversion rates, and customer happiness.
People: The role of collaboration in MOps
Analyzing the daily operations of the marketing department reveals that collaboration with teams like sales operations, support, and product operations, as well as with third-party stakeholders, such as vendors, partners, resellers, and affiliates, is essential for MOps to achieve the business objectives of the organization.
The marketing team vs the MOps team
Marketing teams work closely with many different operational teams, including sales, support, product management, design, webmaster/development, leadership, compliance, legal, and others. They must coordinate and triage insights, engagement metrics, and feedback from customers across all channels with the other teams to provide context, references, and validation. They may also trigger a new workflow in those departments, such as an incident or feature request workflow with the product teams or a sales campaign workflow with the sales teams.
Therefore, when it comes to marketing operations, stakeholders comprise personnel from several different teams throughout the firm in addition to marketing team members.
Collaboration: The missing piece in MOps
The operations of marketing teams across different organizations can be quite different. Each team has their own processes, tech stacks, and inter-team dynamics. So the application of collaboration tools in different organizations can be different in functionality and complexity.
Here's an example. Mature teams can automate the creation of a chat channel creation in Slack or Asana, with all the stakeholders onboard, once a ticket is created in their help desk or upon receiving an email from customers or prospects with a predefined subject line. In contrast, less mature teams can simply use email and team chat for external and internal collaboration.
If the specialized systems and processes in the MarTech stack are not well-considered, there's a risk of establishing unnecessary silos and restricting access to client issues for the appropriate teams.
A survey by Mitel Networks estimates that businesses lose an average of $11,000 per employee every year due to ineffective communications and collaboration.
How a shared inbox tool can improve collaboration for the MOps team
A shared inbox is an intuitive tool with applications in a variety of team collaboration, customer service, and internal support use cases. Multiple users may access, read, manage, and send emails thanks to the tool's single collaboration space.
Let's explore how a shared inbox improves MOps team collaboration.
Intra-team collaborations
Operations teams that receive a large number of emails to their group IDs can give ownership and control of these emails with ease using a shared inbox. All incoming emails can be screened, assigned, reviewed, elevated or delegated, snoozed, and archived using the shared inbox's features and functionalities. Moreover, provisions for complete transparency and governance are in place.
The MOps team may integrate their shared email with all customer-facing channels, including social media platforms, live chat, communities and review sites, as well as all other customer touchpoints.
Inter-team collaborations
With the emergence of operations-specific technologies in marketing, such as social media management tools (e.g., Zoho Social or Buffer), email marketing tools, and marketing attribution systems, access to members of other teams has been limited.
A shared inbox enables engagement with members outside the marketing teams directly on the email received on their group ID, without duplicating or forwarding the message. The external team members can be granted access to only the necessary e-mails or messages. Using the chat function, stakeholders can discuss and prioritize the issue, or they can compose or review the response within the same email.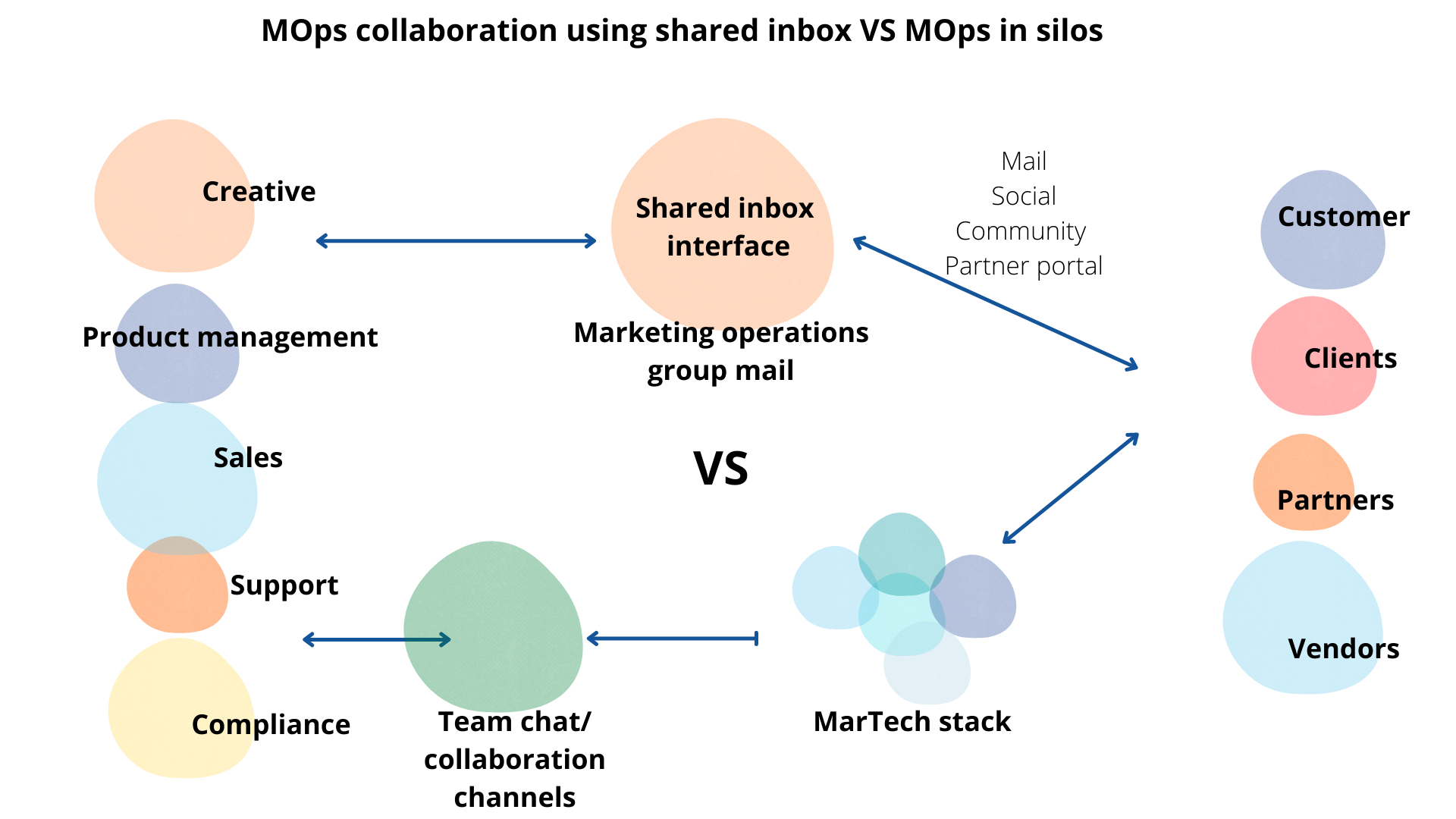 Automation and integration
Additionally, a shared inbox allows MOps teams to be agile. The team can set rules and configure the workflow of emails delivered to group inboxes or any other activity done on the application. For instance, the team can automate responses with predetermined messages or attachments based on the subject of the email.
Many shared inbox tools offer out-of-the-box integration with a variety of MarTech applications, and teams may then create rules to enable data flow or trigger actions from one tool to another.
Metrics
MOps teams can employ analytics to collect insights on inboxes and team members, as well as audit activity logs.
Conclusion
Modern MOps teams, similar to DevOps teams, must be able to swiftly deliver, test, measure, and redeploy content across multiple channels. To do this, they must streamline their methods of collaboration within and with other teams, implement new technology for measurement and iteration, and adopt agile processes.
MOps teams can improve their collaboration by incorporating a shared inbox as part of their tool stack.
For marketing teams with low maturity, a shared inbox can be a low-cost, all-in-one alternative to the MarTech stack, with features such as omnichannel collaboration and service delivery (to both customers/prospects and internal teams).
For marketing teams with a high level of maturity, a shared inbox can be an integral component of their MarTech stack, serving as a replacement for their email service's front end, from which they can access and manage both their personal and group emails and engage in seamless inter-team collaboration.
Sandeep Kotla

Sandeep is an inbound marketer with Zoho Corporation. Previously, he handled analyst relations and corporate marketing for ManageEngine (a division of Zoho Corp) and its suite of IT management products. He currently spends most of his time re-imagining and writing about how work gets done in large organizations, reading numerous newsletters, and Marie Kondo-ing his inbox.
Leave a Reply
Your email address will not be published. Required fields are marked