Set up an Out-Of-Office reply in Zoho TeamInbox
Last Updated: June 27, 2023
154 Views
2 Min Read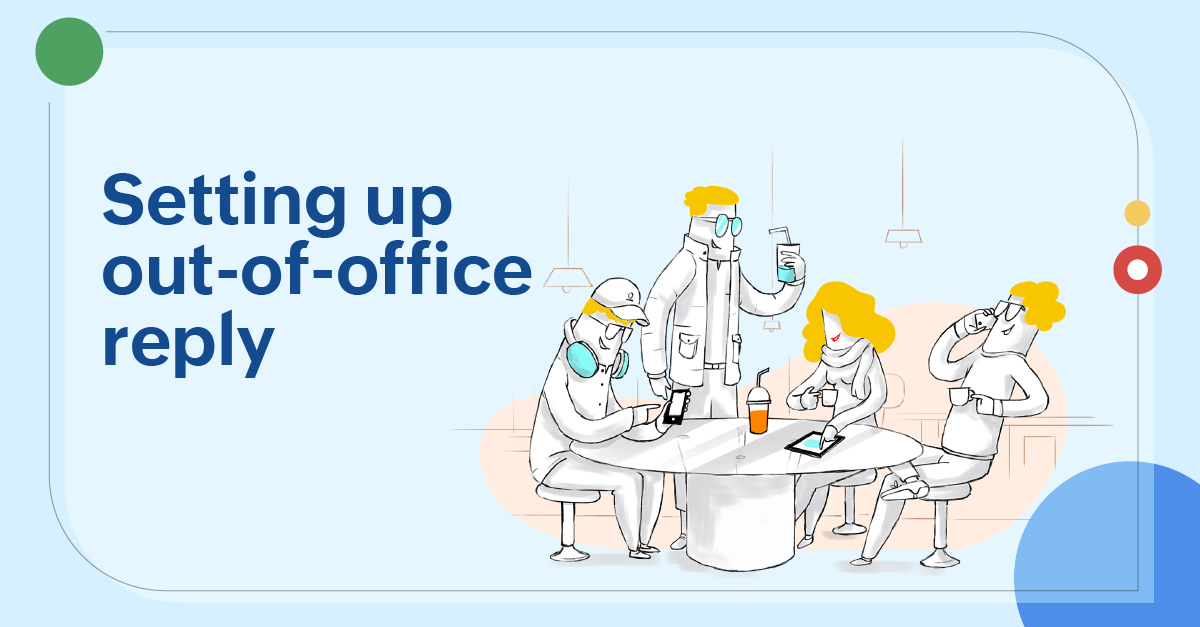 An out-of-office reply is an automated message that is sent to someone who tries to contact you while you are away from work. The purpose of the message is to let the sender know that you are not available to respond to their message at the moment and to provide them with information about when you will be back and when they can expect a response from you.
Benefits of an out-of-office reply
Keep people informed: Sending an out-of-office reply helps in informing the sender of your absence and guides them as to how they can proceed.
Avoid missing important messages: You can keep track of emails that you have received while you were away.
Ensure professionalism: Letting people know that you are unavailable at the moment helps maintain a good relationship with the sender of the email.
Setting up an out-of-office reply in Zoho TeamInbox
Zoho TeamInbox allows you to create rules to send out-of-office replies from your shared or personal inbox. When you're on a vacation or unable to attend emails due to personal reasons, you can set up out-of-office replies for your personal inbox.
You can also create out-of-office replies for your shared inboxes in case the entire team is on a vacation.
Step 1: Create response templates
The first step is to create response templates. Response templates are pre-composed messages or responses that you and your team can use when replying to an email. It's good advice to create a bunch of out-of-office response templates and keep it ready. Create multiple response templates, and based on the sender, the receiver, the assignee, or the context, you can send out the apt response.
Learn how to create response templates.
Personal response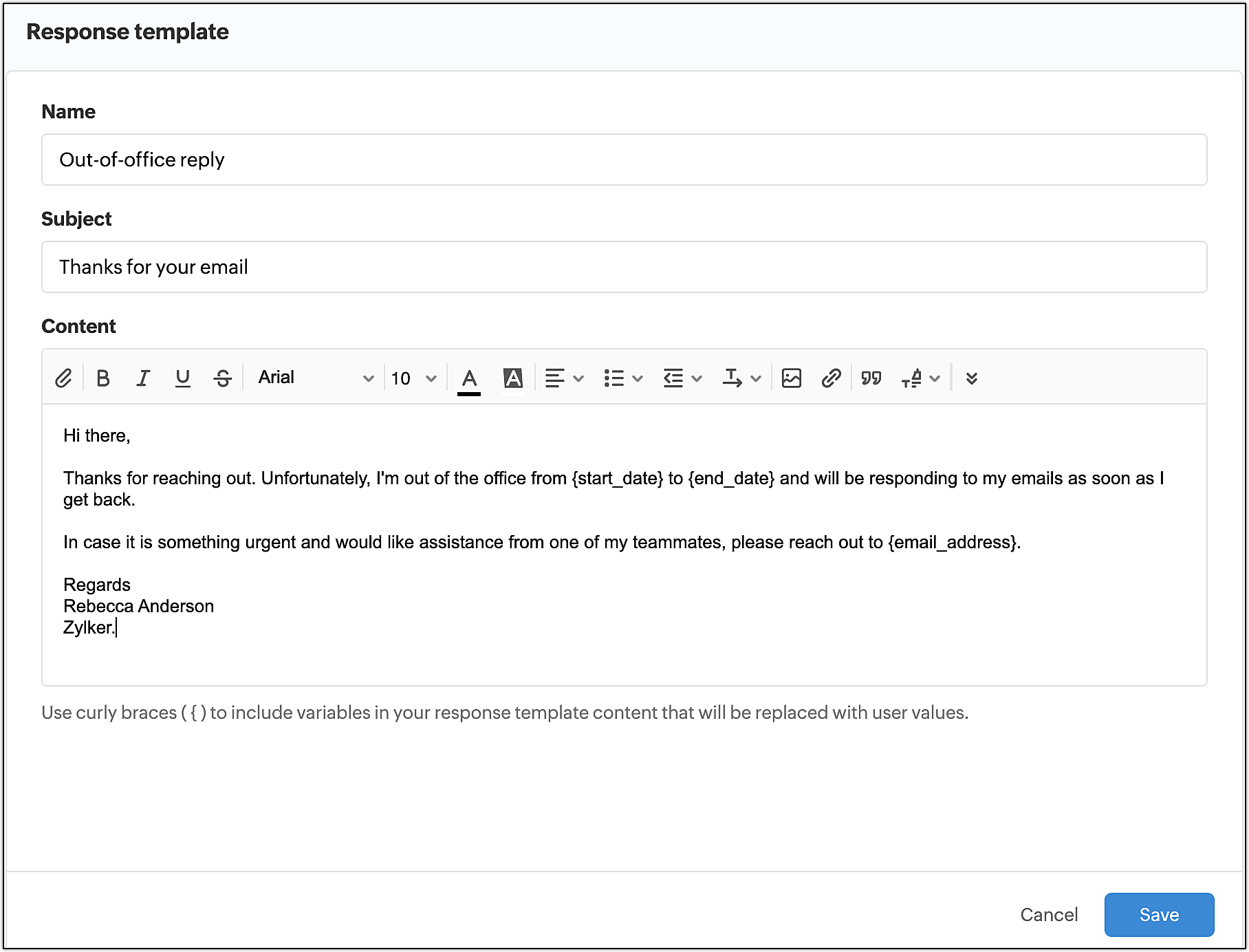 Team response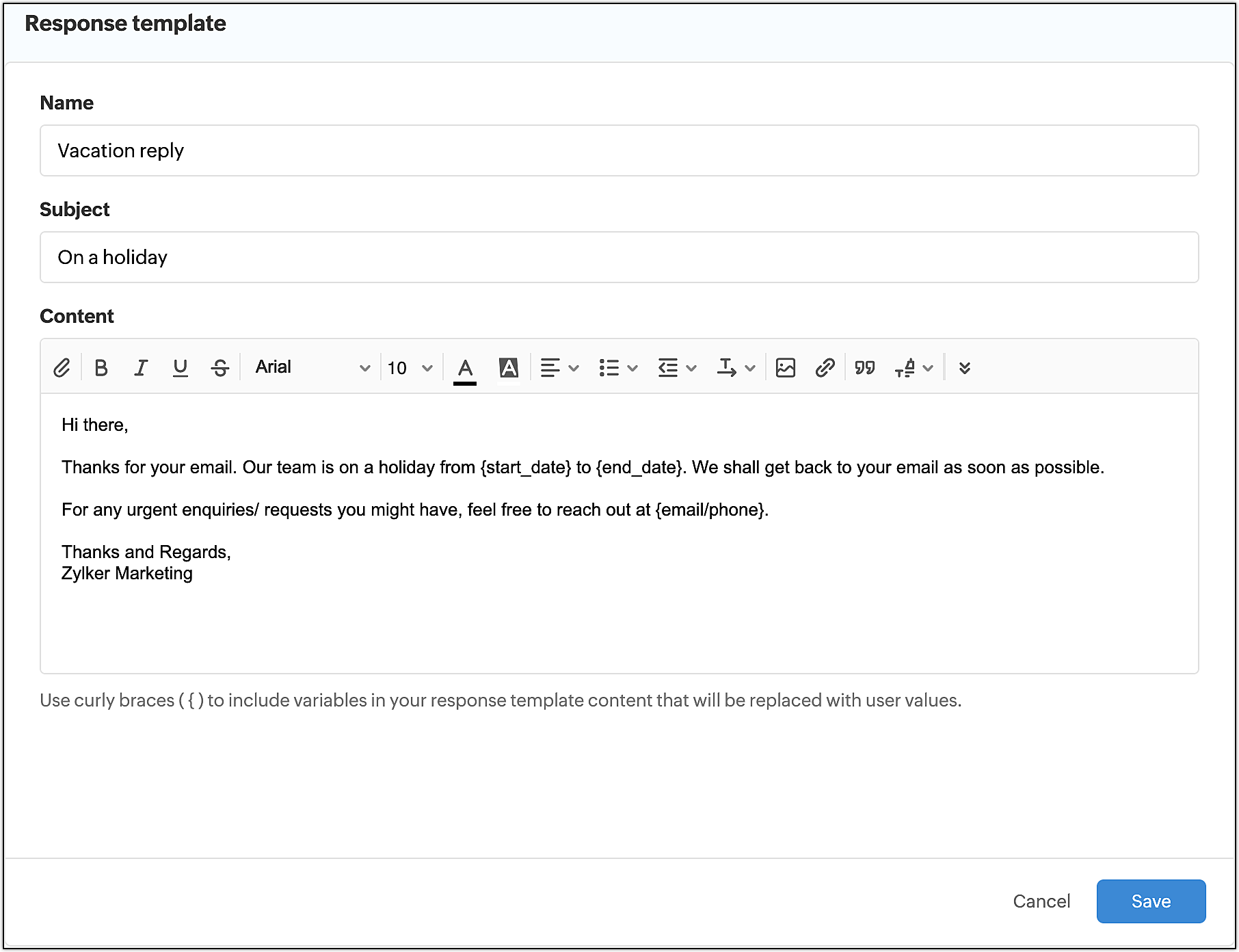 Step 2: Set up a rule
To automate the process of sending a reply when you are not in the office, you need to create a rule. Rules help in defining the workflow that is needed to send an out-of-office reply.
To create a rule for "out-of-office" reply:
Enter a name for your rule.
Select "Inbound message" and "Inbound reply" as the Triggers.
The next step is in specifying the Conditions. Select Received on date (range) from the drop down. You can specify one or more conditions.
Choose the conditions that you want for the rule to be triggered.
In the Action, select "Reply with", and choose the response template that you want to be sent every time the condition is met.
Select the sender address from which you want the response to be sent.
Note: Make sure your inbox has access to the selected response template and the sender address.
Click Create.
If you wish to learn how to set up auto-reply for your shared inboxes, refer this page.
Vignesh S

Vignesh works as a Marketing Analyst at Zoho Corporation. He is a passionate creator with a penchant for marketing and growth. In his free time, you can see him shuffling between books, movies, music, sports, stories, and traveling, not necessarily in the same order.
Leave a Reply
Your email address will not be published. Required fields are marked