Trusted by
465,841

companies
Our Product Benefits
Convert leads to customers
Streamline prospect engagement with automation
Overcome the language barrier
Pick up right where you left off
Get started instantly
Set up and start using Zoho SalesIQ in a few simple steps. Just embed the live chat code on your website and then customize how Zoho SalesIQ functions to suit your business process. Engage your prospects and customers through a clean, user-friendly interface.
Convert leads to customers
Create a customized flow of actions to turn web prospects into loyal customers. With automated triggers and bots, SalesIQ can react specifically to each prospect's behavior on different web pages, allowing you to fine-tune your customer interactions. Once they've shown interest, route each prospect to whichever agent is most likely to land the deal.
Streamline prospect engagement with automation
With Zobot—our in-house, low-code bot builder—execute custom actions and responses related to your specific marketing, sales, or support process. Save your live agents time by using a chatbot to collect prospect data, sync information to your CRM, trigger targeted email campaigns, initiate one-on-one chats with the right live chat agent, and much more.
Overcome the language barrier
Facilitate better conversations with international customers by conversing in their native language using Zoho SalesIQ's real-time translation feature. Build your reputation around the globe, and make your prospects feel at home.
Pick up right where you left off
Get an overview of all your prospect's activities on your website including their traffic source, the pages they're interested in, the number of times they've visited your site, which live agents they've previously interacted with, and their entire chat history. Continue with context and assign the chat to the right agent with a single click.
Connect to CRM
Integrate Zoho SalesIQ with your Zoho CRM account to ensure everyone has the full picture, no matter which app they're currently looking at. View and add lead and contact details, assign follow-up tasks, and make notes—all without leaving the live-chat window.
Zoho
SalesIQ

for every type of business
Whatever your business might be, SalesIQ can help it grow while fulfilling all your customer engagement plans. Find out how it works for your business.
In-app chat with
Mobilisten

, our mobile SDK

Let your mobile app users quickly get in touch with you from any section of your app. Extend all the benefits of Zoho SalesIQ to your mobile app with Mobilisten, our mobile SDK available for Android, iOS, and React Native.

Learn more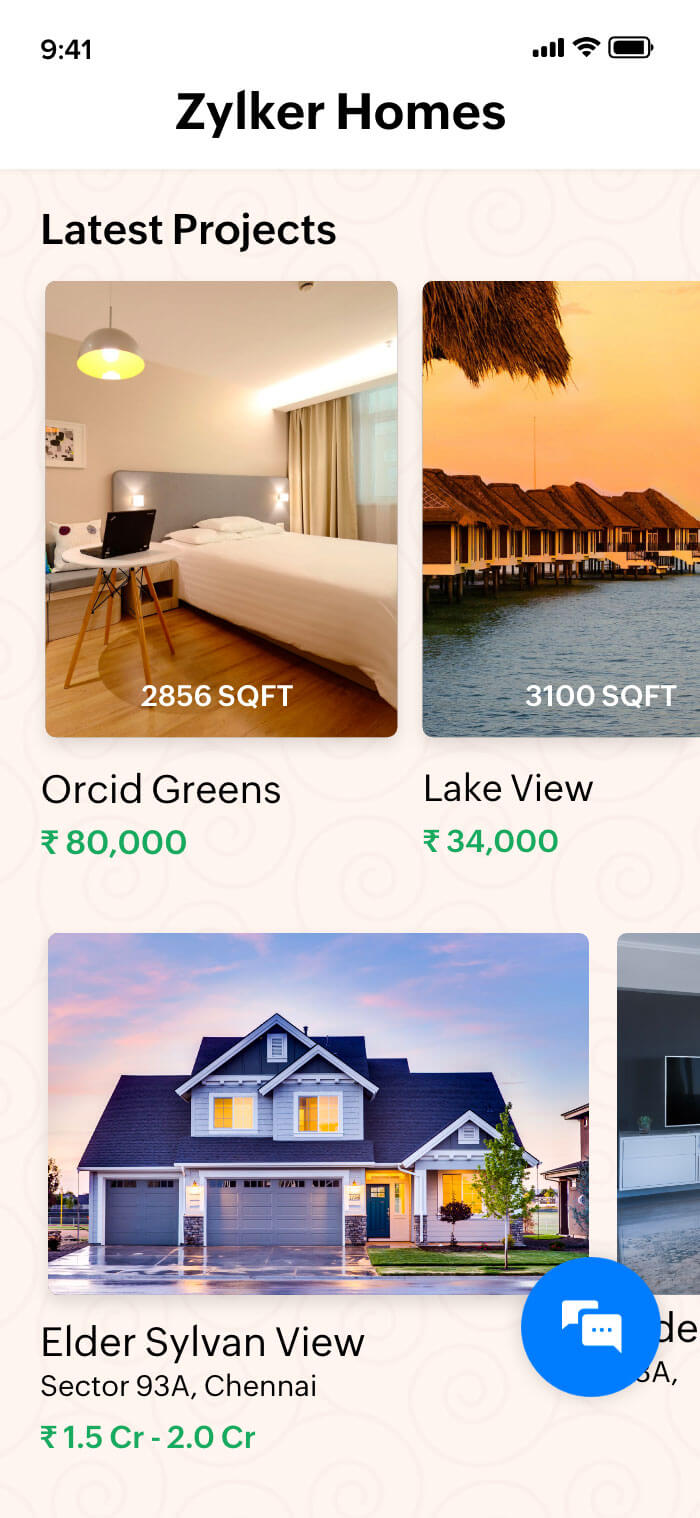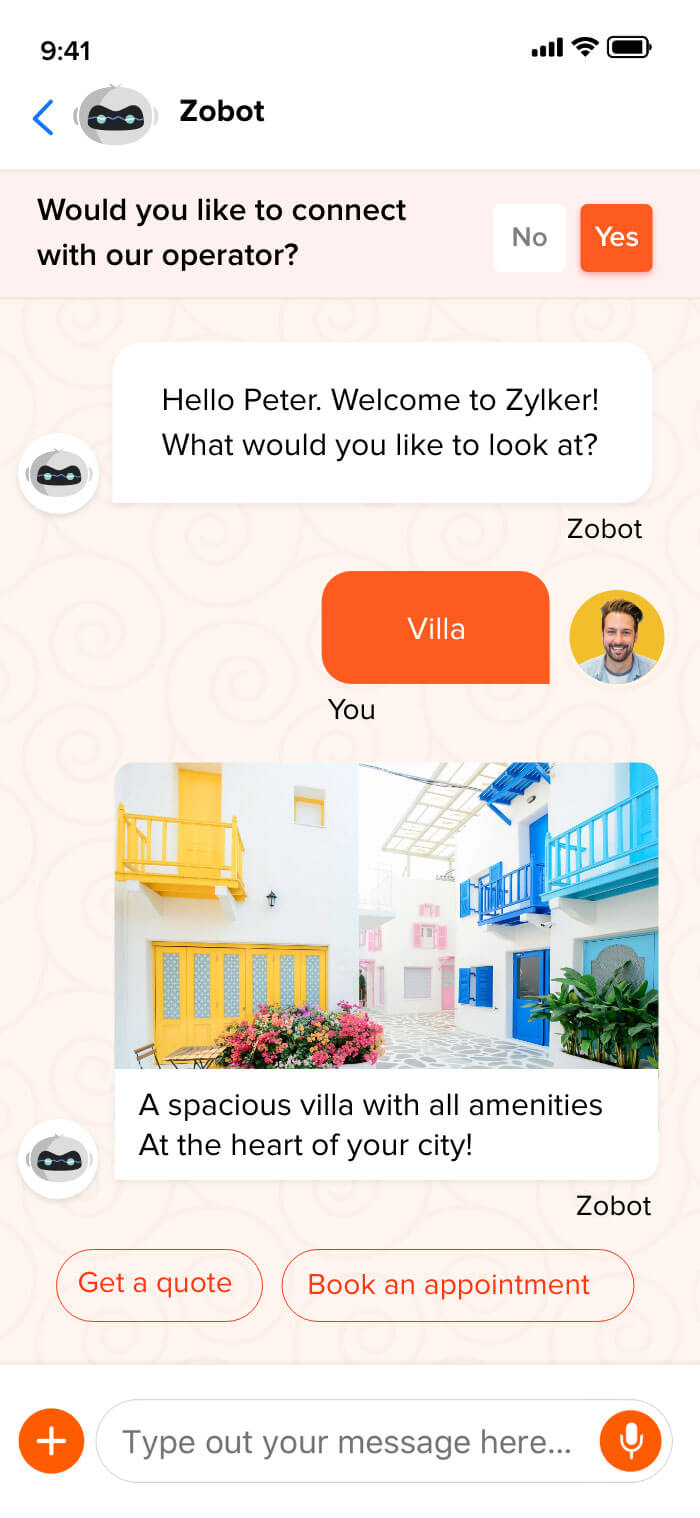 Integrate with your favorite
apps
Connect your favorite apps to Zoho SalesIQ to enjoy an uninterrupted flow of data from one system to another. With over 30+ integrations—covering CMS, email marketing, analytics, and more—you'll be able to close deals faster than ever with Zoho SalesIQ.
Learn more

 
New success stories
every day
"Got an awesome experience using Zoho SalesIQ service. We are using Zoho SalesIQ with Zoho CRM and are fully satisfied. A must-have service if you want to capture leads through chat, transfer and easily follow them up on CRM now without any manual work. They have a great support team and solve all our issues on time."
Raj Sharma, Director - Operations | WhizLabs
"Our experience with Zoho SalesIQ has been very positive. We are able to now concentrate more on generating sales to both existing and new customers by being easily accessible. Zoho SalesIQ is well-integrated with Zoho CRM. The team behind Zoho SalesIQ is listening to customer requests and constantly trying to improve the product."
Bo Thygesen, Director | Business Development 2base.com
"After embedding Zoho SalesIQ on our website and operational platform we are closing deals faster and our customer support has never been so efficient. With Zoho SalesIQ, we have raised the bar of customer relationship. The platform is friendly for both sides and connects well with Zoho CRM, giving us complete information of whom we're talking to."
Rodrigo Ferrer, CTO | Pró-Laudo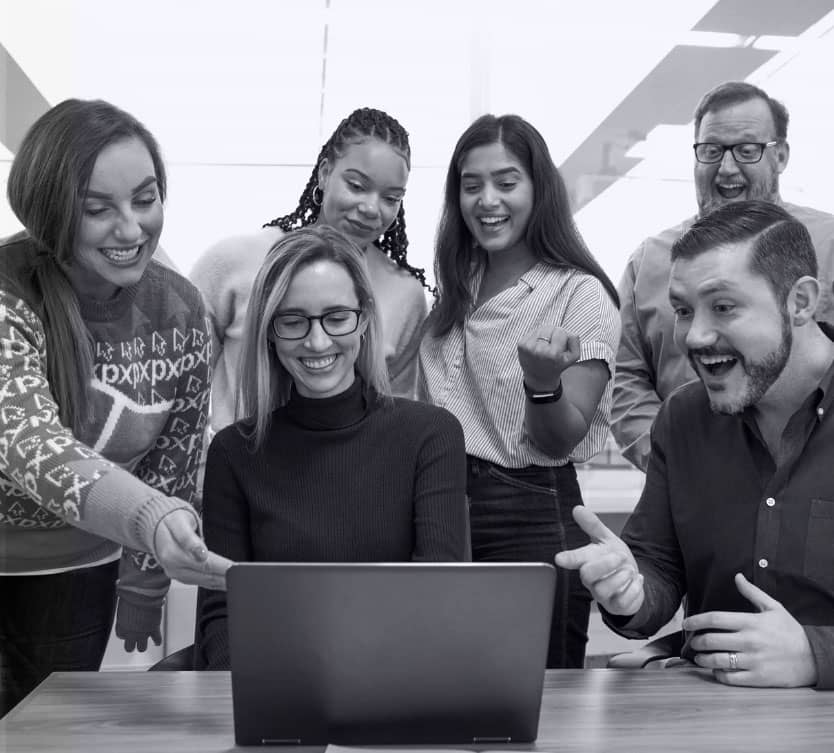 Trusted By More Than
465,841

Businesses Globally
32,356,836

Chats

535,562

Operators

465,841

Portals

3,328

Chatbots

2,257,246,283

visitors recorded