"Around 2300 new clients have been onboarded via SalesIQ's live chat in the past three months, where we onboard a total of 10,000 users per month from all the sources as a whole."
Ashwath,
CRM Executive, FundsIndia
"Many of our customers and shareholders wouldn't be with us if we didn't have SalesIQ. It helped us gain trust from our customers, and we cannot put a price on that contribution."
Jorge Gonzalez,
CFO, Borner Corporation
More customers
Provide instant assistance with the best financial services customer engagement software
Educate
Offer financial advice before they even ask for it.
Support
Be available to customers and prospects 24/7 to render quick assistance.
Retain
Stand out from the competition by offering instant information on products of interest to the customer.
Reach out to the right leads
Let your prospects find all the relevant information they're looking for, and more, on your website. Set automated triggers and display custom banners and chats with tailor-made finance solutions for prospects visiting specific pages on your site.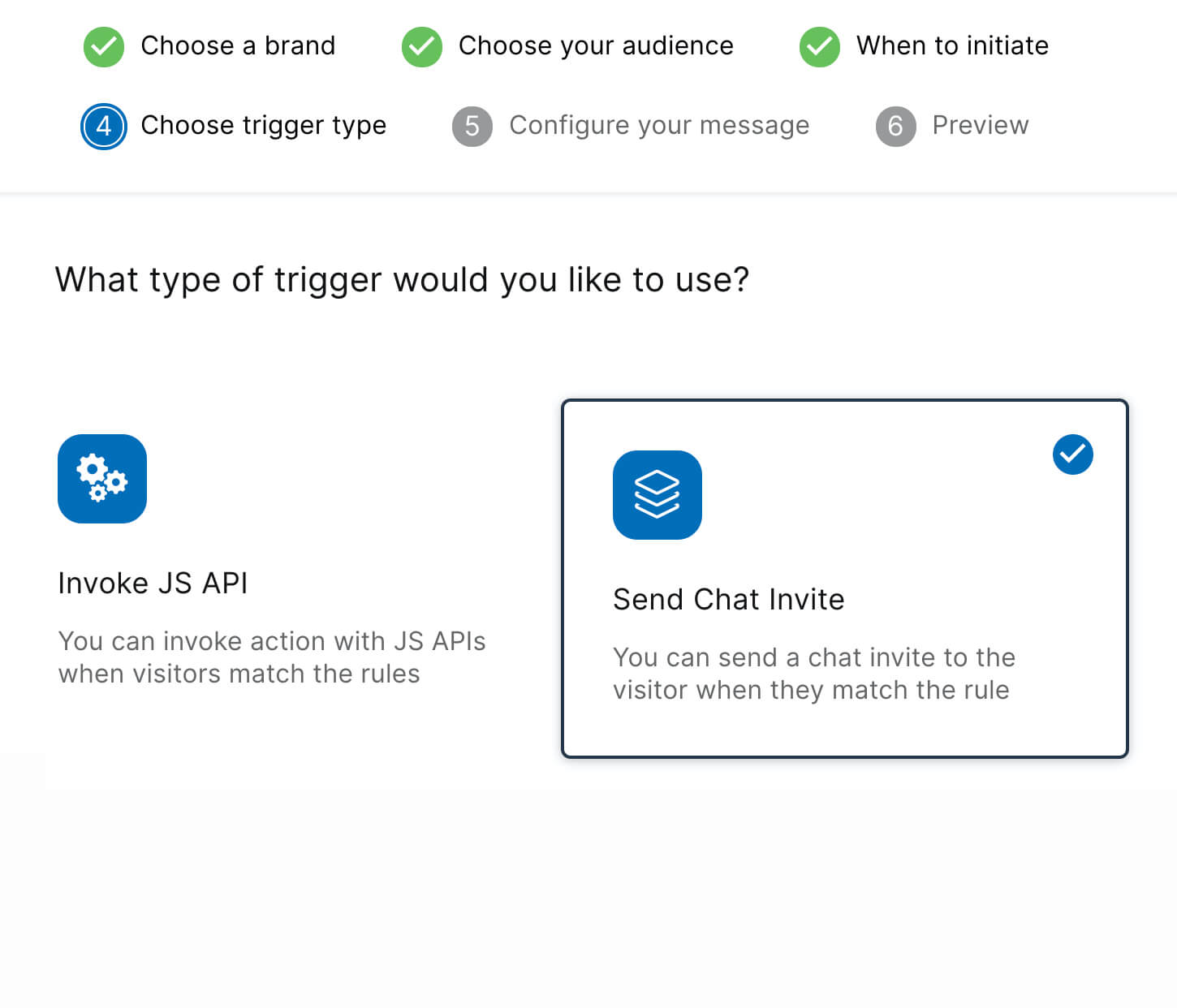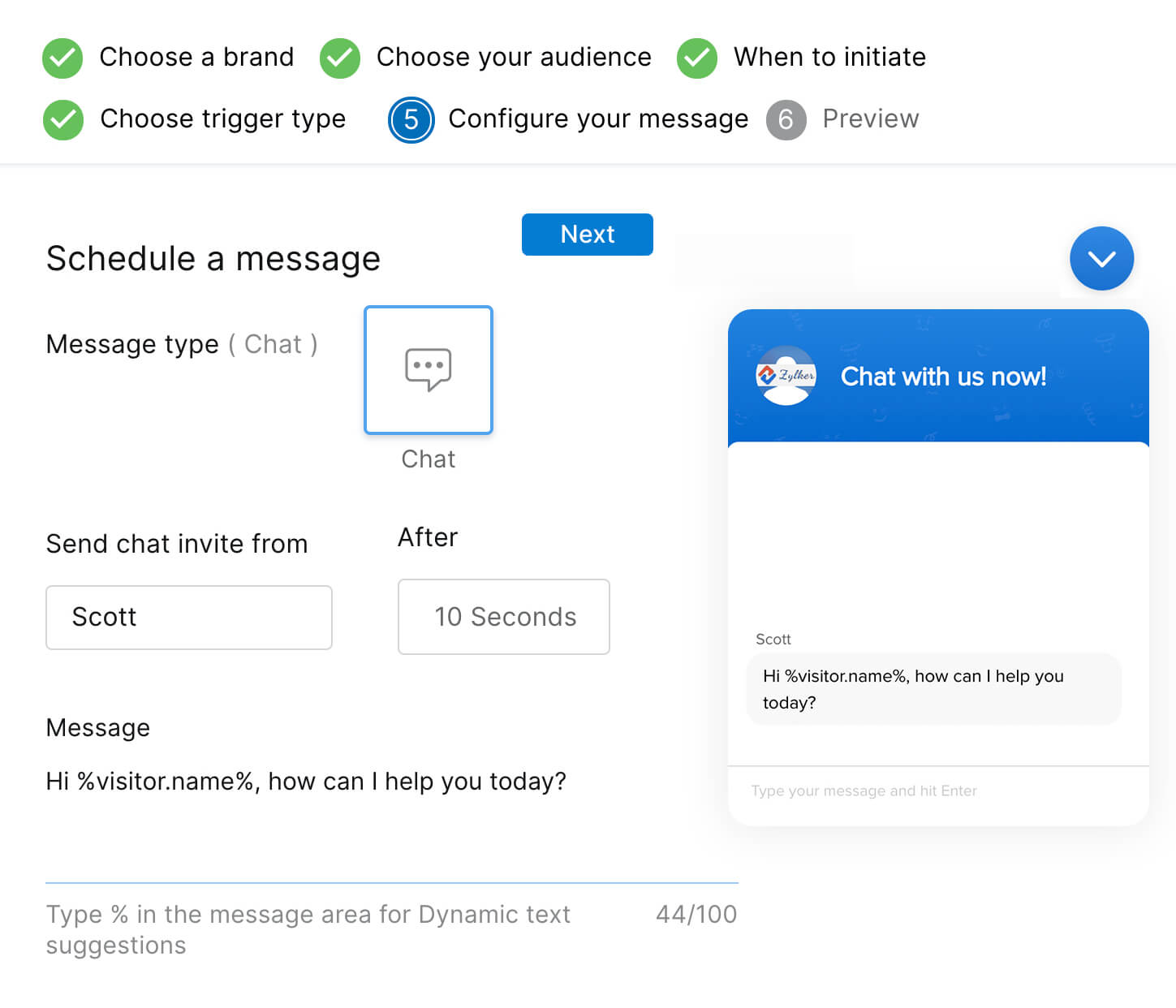 Proactive assistance from chatbots
Our financial services client engagement software for financial services enables you to initiate conversations with your prospects with personalized messages from chatbots. Easy to set up and fully customizable, chatbots can start communication with prospects and customers, ask relevant questions to gather data, and provide suitable solutions. For example, you can set up and automate KYC verification requests that'll take a load off your support team and expedite the verification process.
That's not all! Checkout our article on chatbots for financial services for more use cases.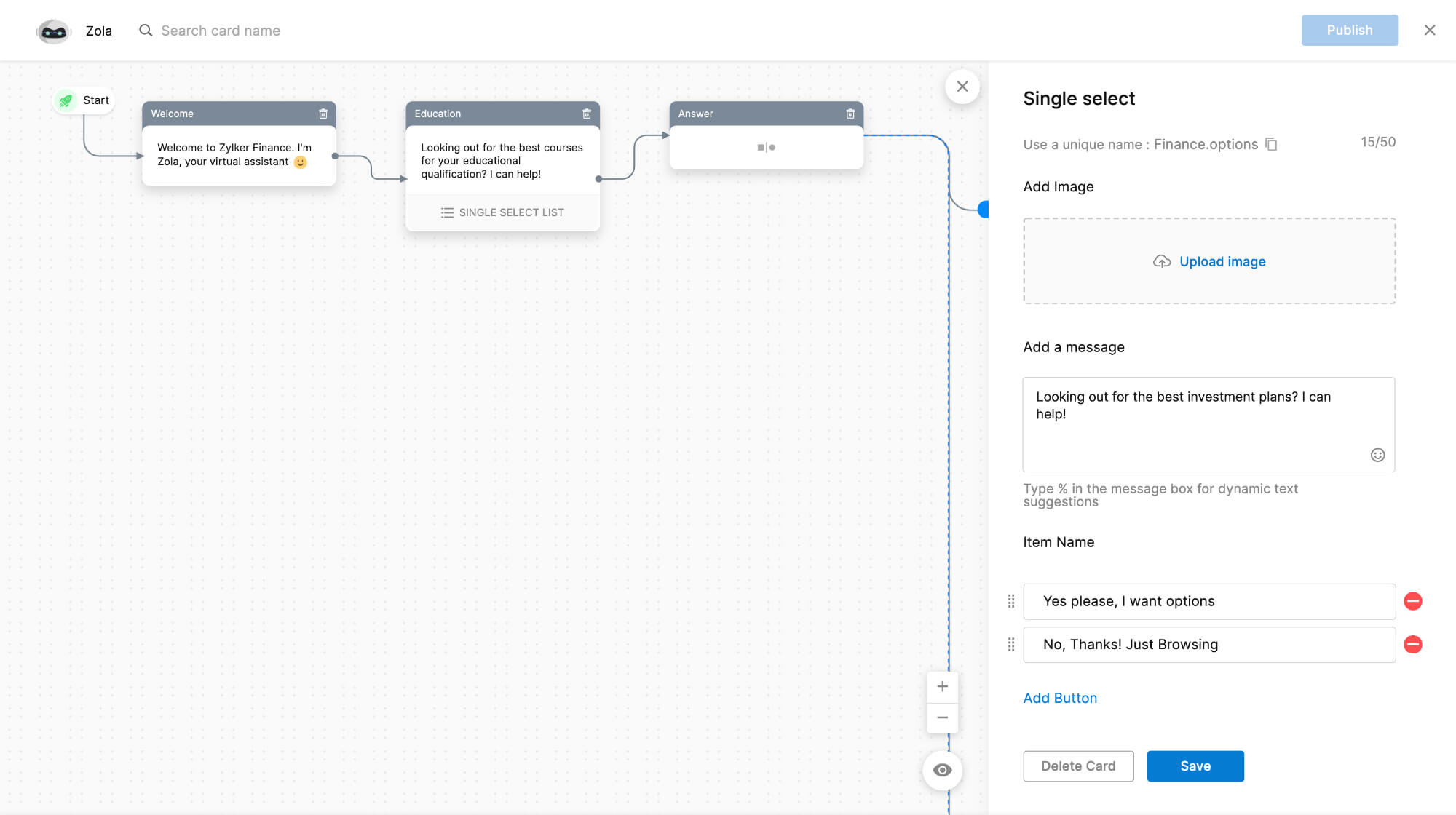 Enable secure transactions
Equip your site with Zoho SalesIQ to cater to visitors who prefer seamless digital transactions. Secure and online, your customers can choose to view certain sensitive information, like their account details or balance, right from the chat window provided they authenticate themselves with OTPs. Your chatbots can engage with your prospects and customers 24x7 from your website or mobile app.
SalesIQ also has another security feather in the cap—credit card number masking.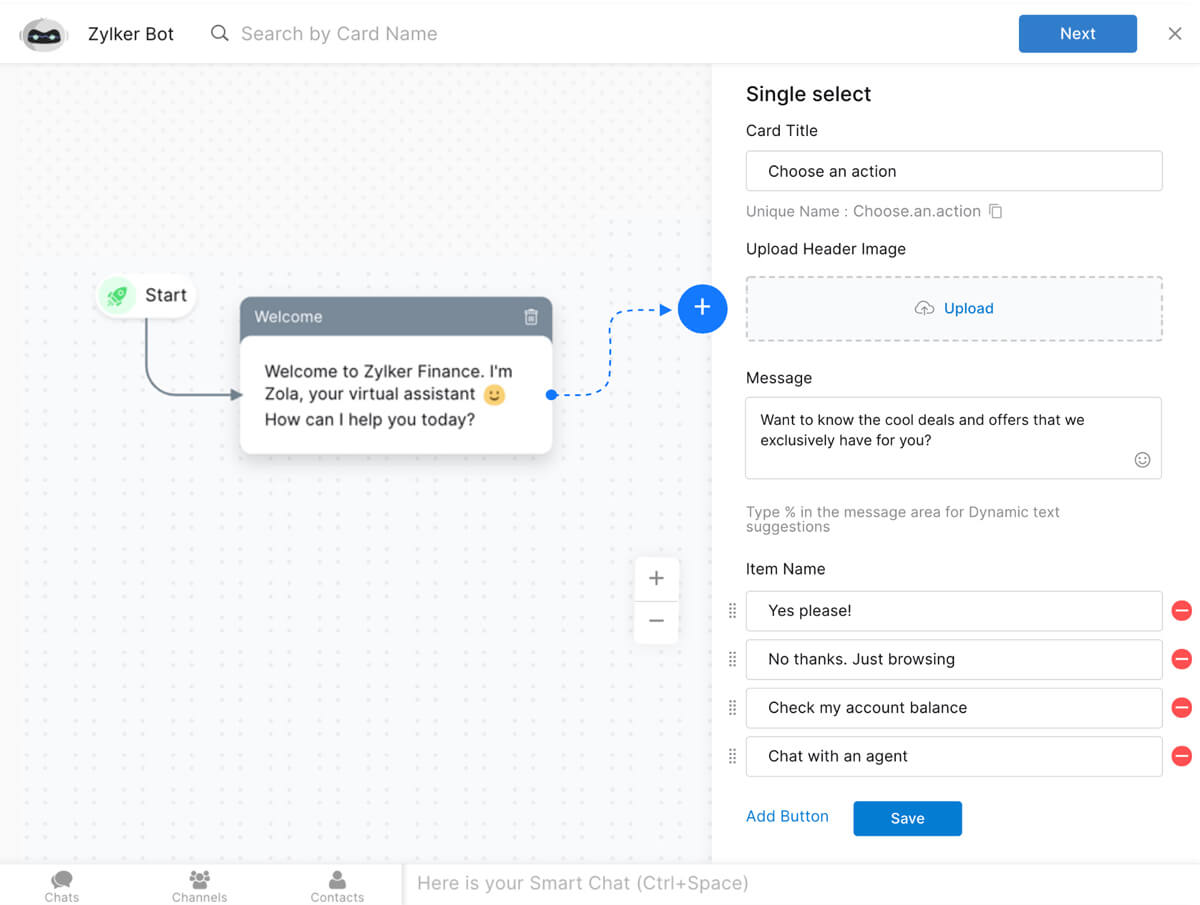 Offer expert advice on financial products
People prefer being informed about their financial options, and will seek human advice when it comes to handling it. Offer personal assistance to your prospects and customers with the team of agents best suited to guiding them and explaining financial jargon in an understandable way. With our digital engagement software for financial advisors, you can also use visitor history to route people to respective portfolio agents for easy and swift consultation.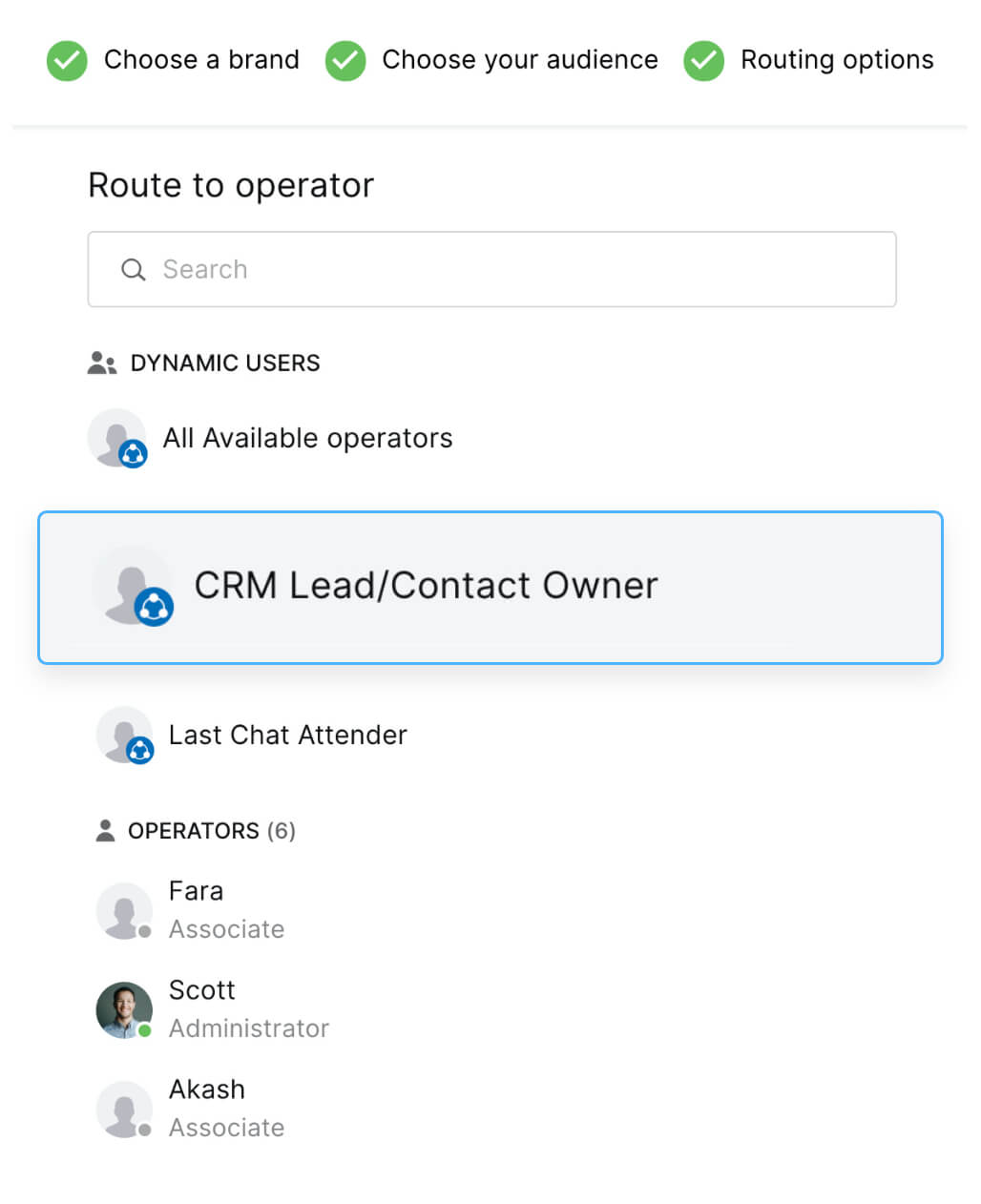 Make a call
In some situations, you can give better financial advice over a call. With SalesIQ, your operators can make free internet audio calls right from the chat window, for when they need to explain why a prospect should go with a particular plan or investment opportunity. These calls can be recorded for future reference if needed.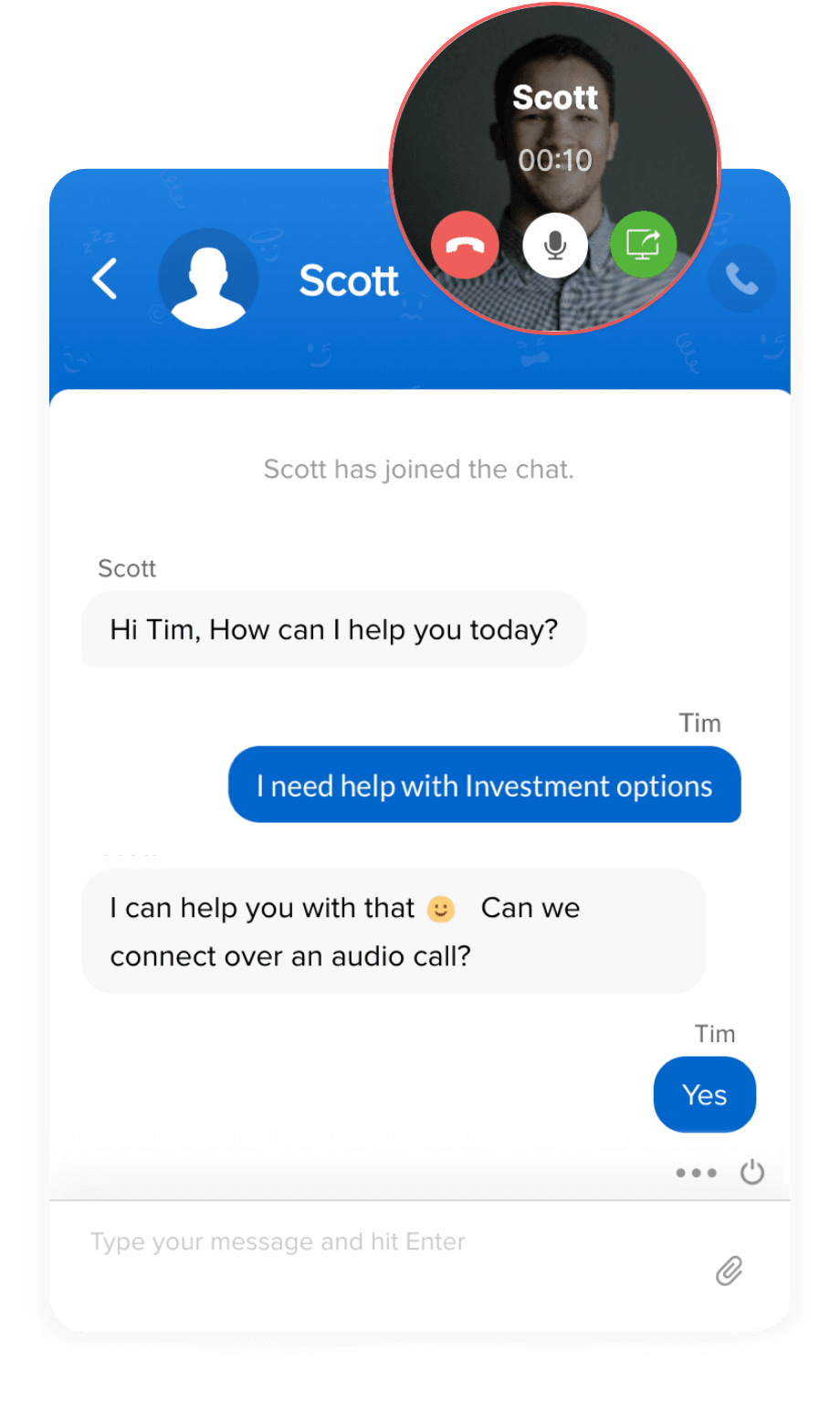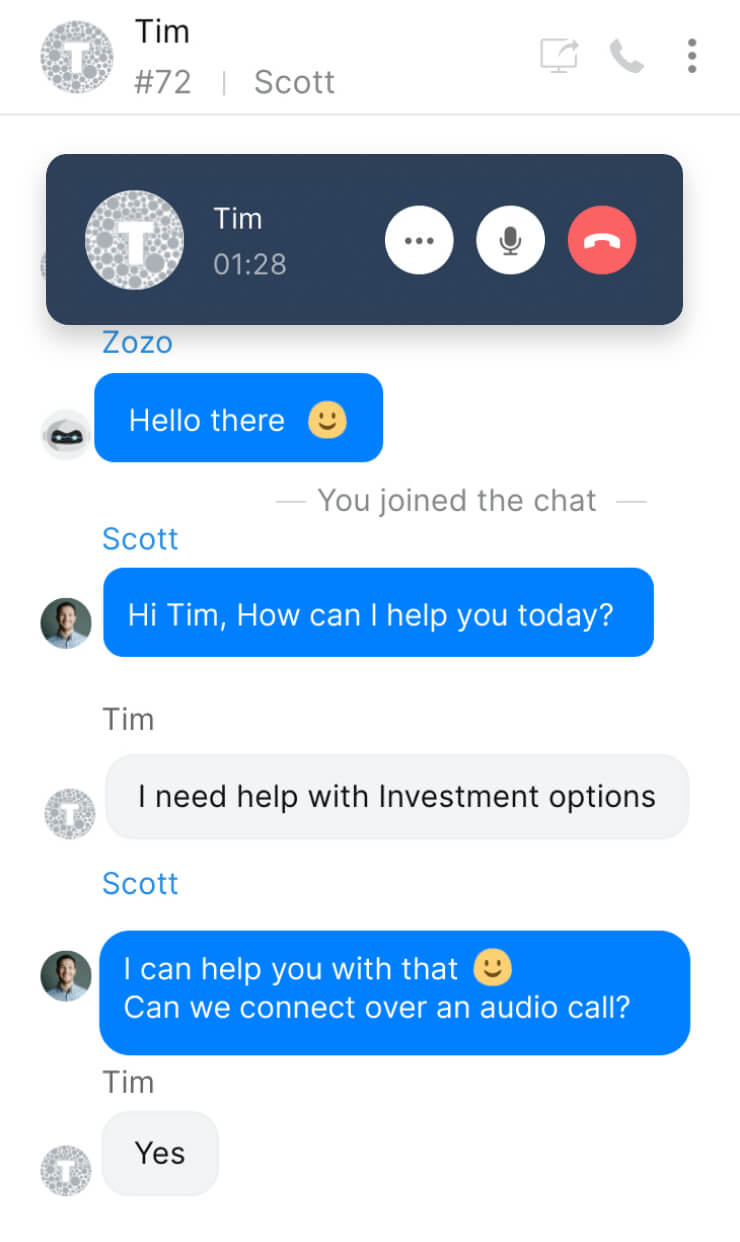 Hassle-free self-service
Not all customers find it easy to follow automated procedures for online applications, forms, account opening, and transactions. Chatbots can gather their data in a conversational manner while also being able to explain terms and conditions, and suggest the most suitable plans for them.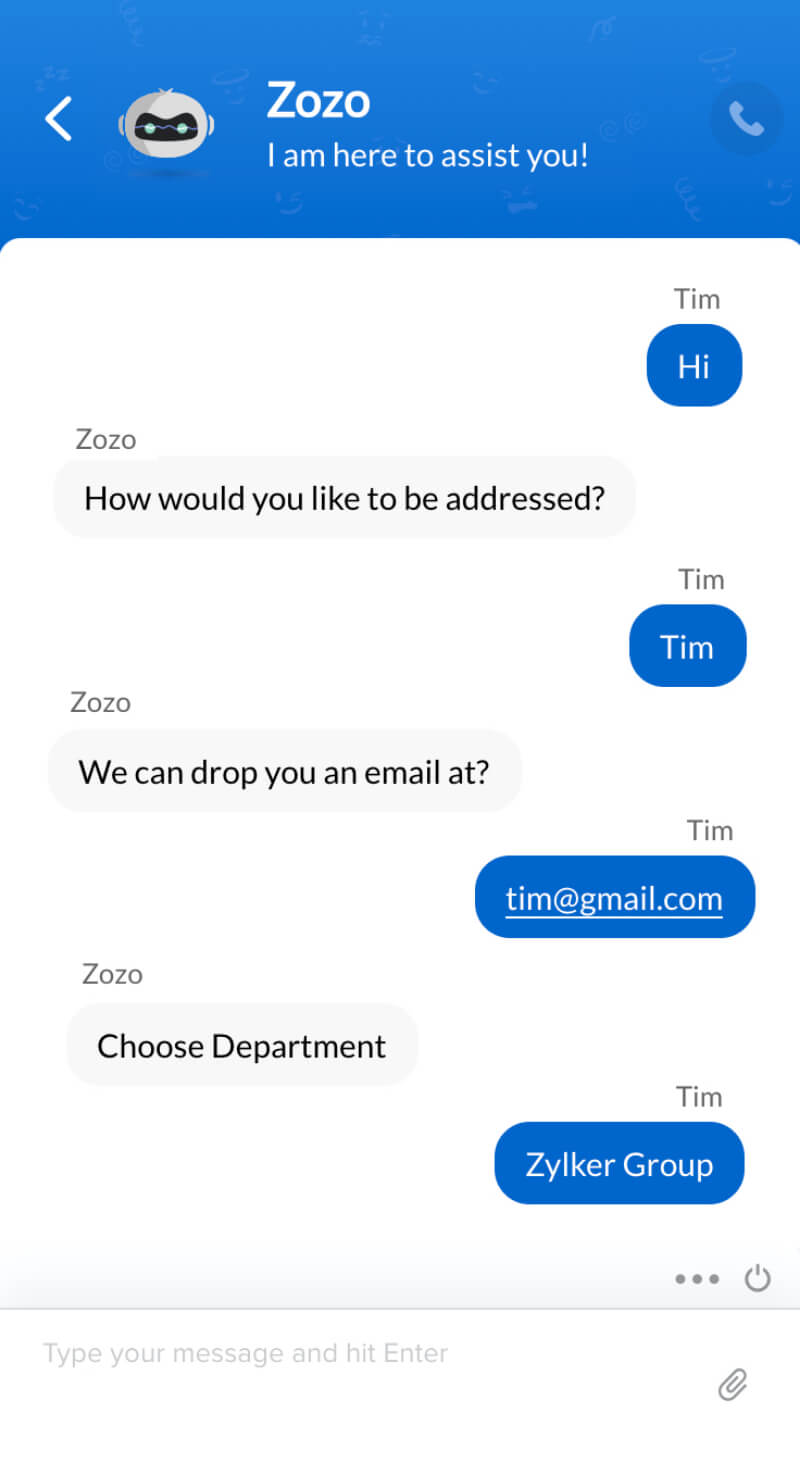 Rise above language barriers
Real-time translation in SalesIQ ensures you communicate seamlessly in your customer's language of choice.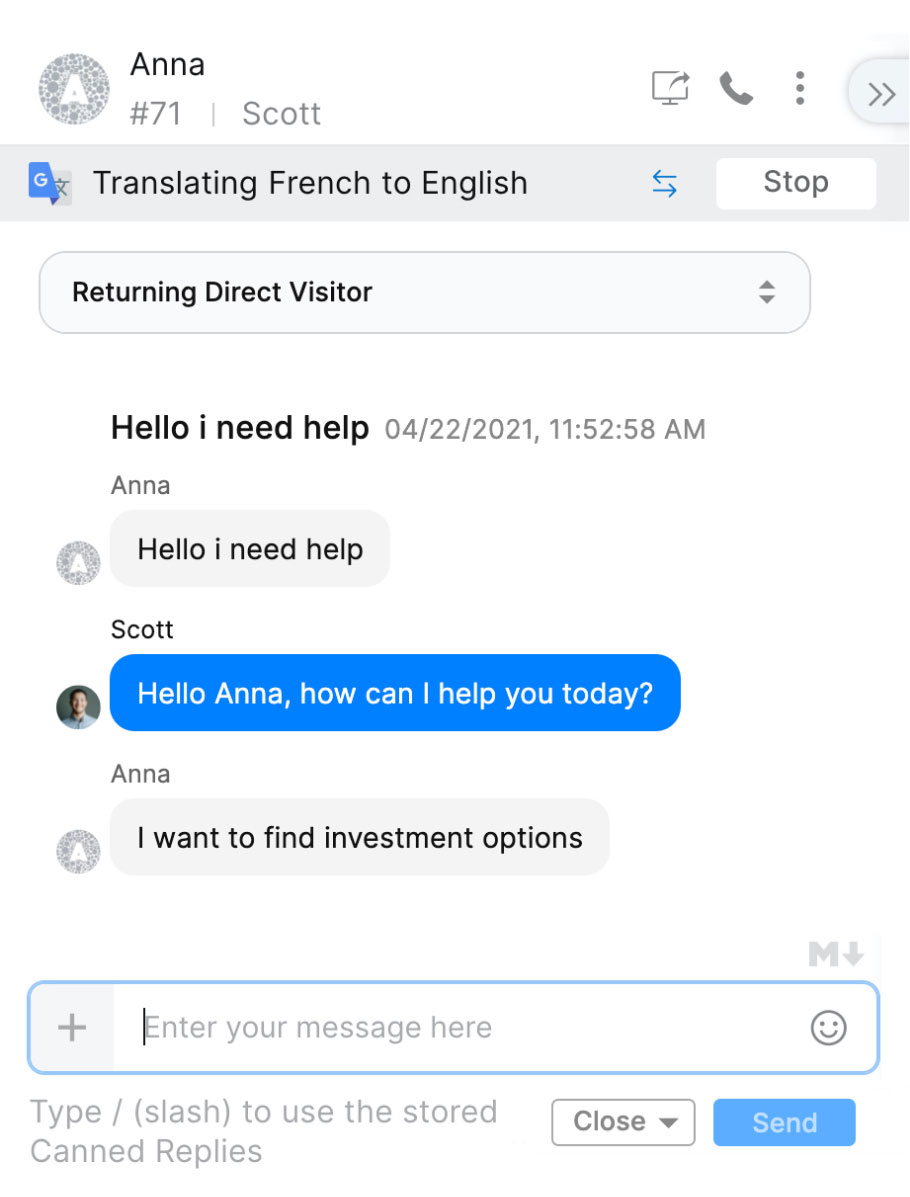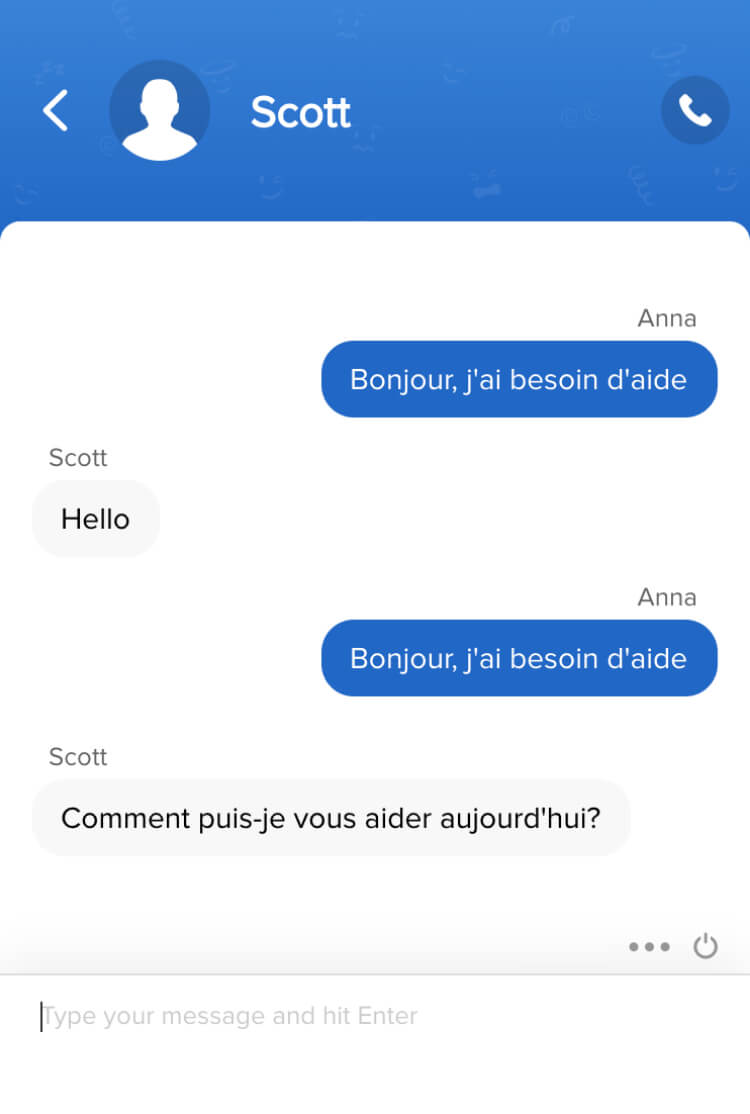 FAQs and more
Your prospects and customers can access answers to FAQs and articles right from their live chat window. You can also set up AI chatbots to answer queries using these FAQs and articles.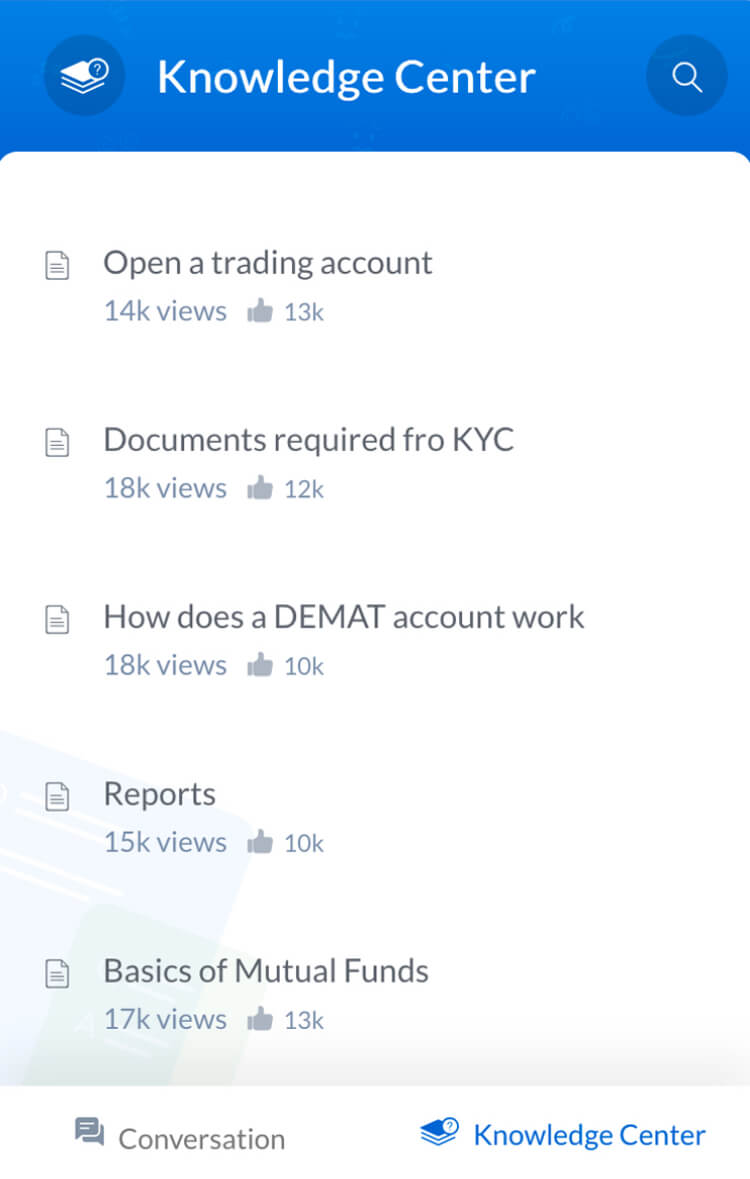 Frequently asked questions?
What is client engagement in financial services?
Client engagement in financial services refers to the continued interaction that a financial service provider has with its clients, aimed at building a long-term relationship. Client engagement in the financial sector involves understanding the clients' financial needs and goals to provide them with relevant products, services and support. This can include various activities such as regular communication, education, personalized services, and value-added services.
What is the importance of customer engagement platform in financial services?
The BFSI (banking, financial services, and insurance) industry is very competitive with people being more conscious of the ways they can save and invest their money with the maximum returns and the lowest exit barriers. And, trust is a big factor when it comes to selecting a bank/financial service/insurance company.
Just by offering the best interest rates and making sure people's money is safe, no company in the financial sector can win customers and stay ahead in the market. It requires continuous interaction with prospects and customers, providing information they value like financial planning tips and trainings, and understanding their financial needs and suggesting the right products or services. Manually doing this for your entire prospect and customer base is practically impossible, raising the need for financial services customer engagement software.
What are the benefits of using a financial services engagement platform?
Some of the key benefits of using a financial services customer engagement platform are:
Better customer experience: A financial services user engagement platform helps financial service providers understand customers and offer personalized assistance leading to better user experience.
Improved client loyalty: When customers get the best service, all the information they need and personalized service from their service provider, they have no reason to look for another one. This fosters client loyalty and even advocacy.
Increased client trust: Having a customer engagement software on the website and providing all the information customers need makes financial companies look more approachable and trust-worthy to customers.
Why is Zoho SalesIQ the best customer engagement software for financial services?
Here's why Zoho SalesIQ would be the absolute best choice:
Customer self-service: Zoho SalesIQ can help your prospects find all the information they need right within the chat window, or even operate their accounts in a conversational manner with chatbots, leading to better user experience.
Complete prospect details: You get a real time view of what your prospects are interested in, where they're having trouble, and even have access to collated publicly available details like where they work and their job role, using which you can estimate their net worth and provide appropriate suggestions.
Integration with your tech stack, most importantly, helpdesk and CRM: SalesIQ has seamless integration with CRM and helpdesk tools, and other Zoho and third party apps help you get a 3600 view of your customer.
Multi-channel support: In addition to live chat, SalesIQ supports instant messaging channels like Whatsapp, Telegram, Facebook Messenger, and Instagram, making financial advice available to customers in their preferred apps.
Hybrid chatbots: Every customer engagement tool lets you create bots that help customers complete their KYC and find details on the financial services you offer. But SalesIQ helps you merge the two to create a bot that answers customer queries using your resources and still conversationally help customers with any account related activity they need to do.