"We were pleased with the ease of implementation. We implemented Zoho SalesIQ in only 2 days with 1 team member working on it and we are amazed at the level of functionality and the number of features provided. The affordable cost of Zoho SalesIQ and its ease of use also makes it a particularly valuable tool. "
Gobat Laurent,
Coordinator | Scientific Information University of Neuchatel
More customers
Assist
Help students with applications and other registration procedures.
Advise
Provide real-time academic recommendations.
Answer
Respond to inquiries right away.
Automate engagement to offer 24/7 assistance
People are online at all hours, so you may be missing out on a huge chunk of your website traffic when your office is closed. Using SalesIQ, you can set up a trigger to automate collection of student data during your offline hours. This data can be automatically segmented and stored in your CRM for easy accessibility.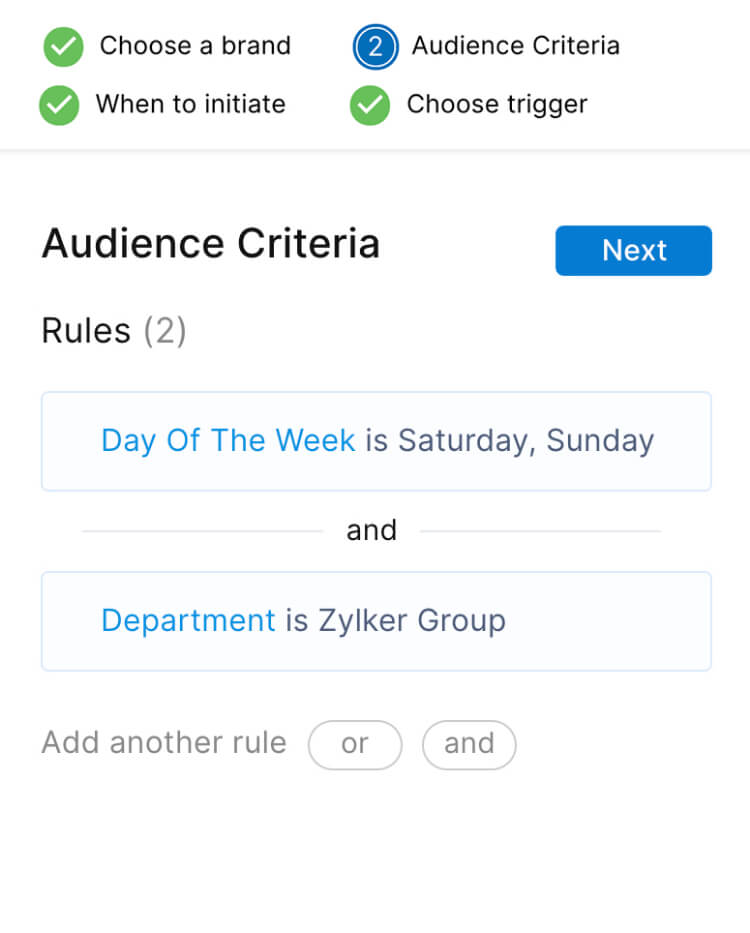 Customize content for your target audience
Analyze the data SalesIQ collects and send custom banners, personalized scholarship information, and targeted email campaigns to those who meet the eligibility criteria you define. Automate personalization to reach a target audience effectively with chatbots.
Want to know what more these chatbots can do? Check out our use case article on chatbots for education.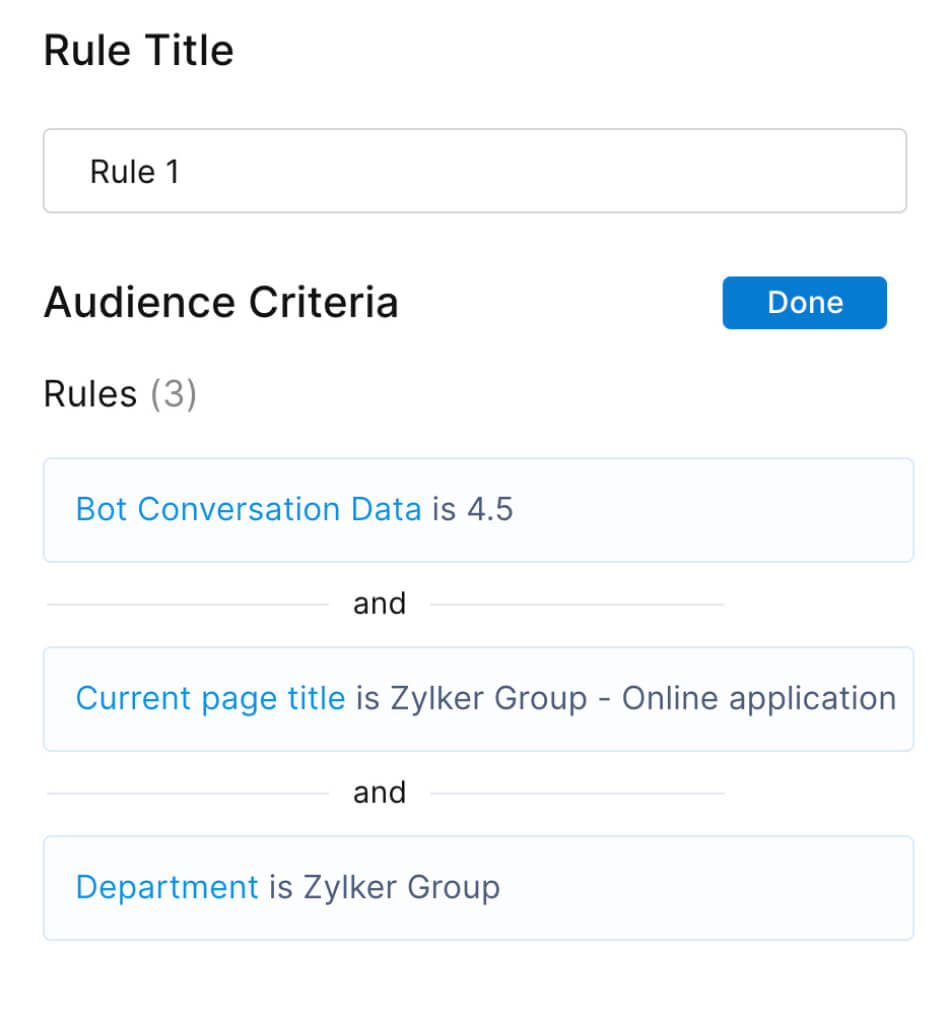 Connect with students personally in real-time
Talk to students and suggest suitable courses for them based on their interests and talents. Help students with important decisions through different channels.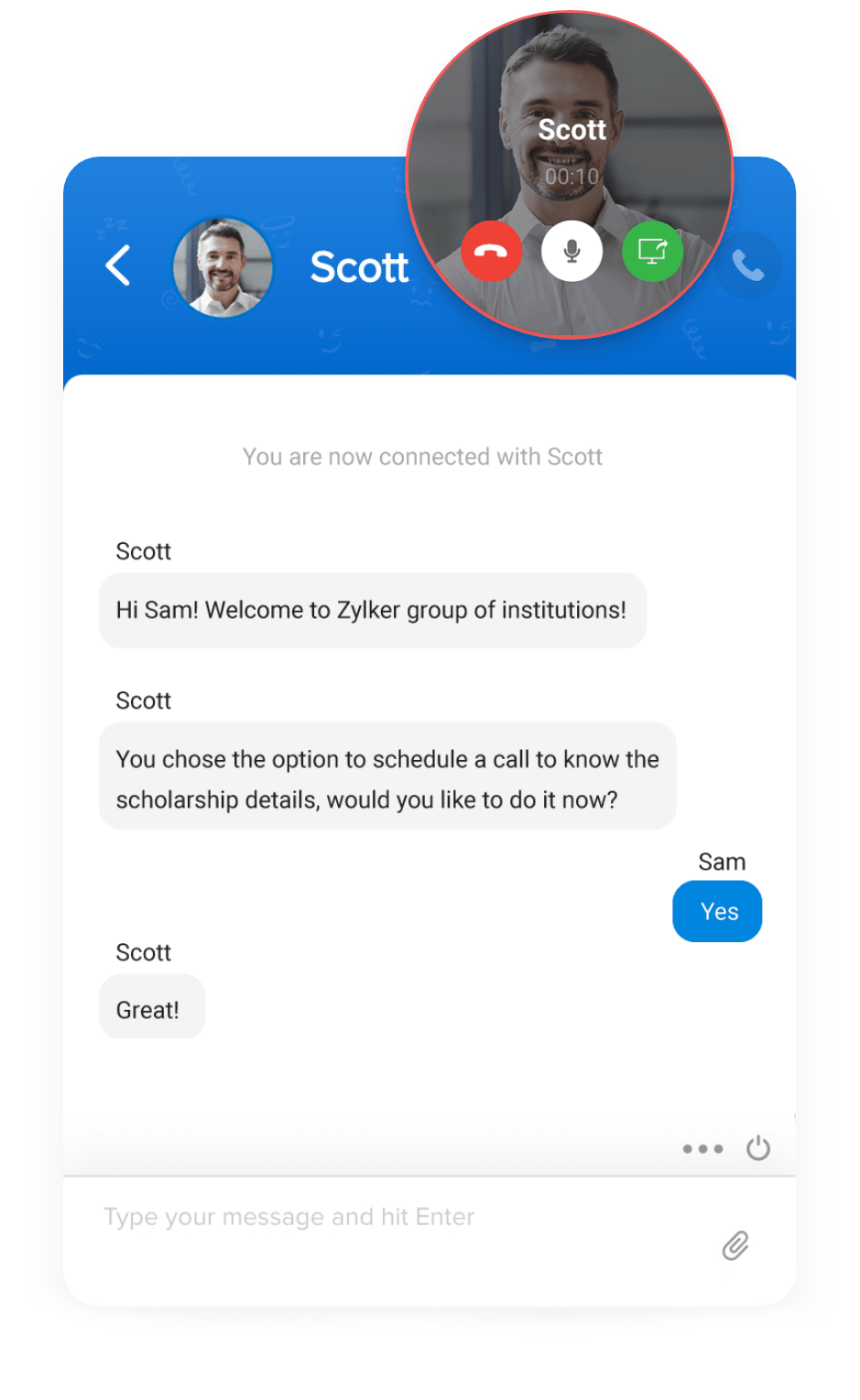 Website live chat
Let students or their parents reach out for academic counseling or admission-related questions through live chat on your website. You can also connect with them directly via audio call right from the chat widget.
Mobile app chat
Implement in-app chat support student and parent mobile apps to let them get in touch with you for assistance regarding course materials, scholarship applications, fee payments, and more, using our mobile SDK—Mobilisten.
Instant messaging channels
Take your student and parent assistance to the next level by connecting your institute's instant messaging accounts with Zoho SalesIQ. Allow them to reach out to you from their preferred messaging channels, and respond to all of them from a single place.
Route inquiries to the ideal assistant
Set up visitor and chat routing in SalesIQ to automatically redirect incoming traffic to the agent on your team best suited for the situation. For example, prospective students can be routed to your admin department agents for general inquiries while students logged into your portal can be sent to the person in charge of their respective course without the need for an intermediary.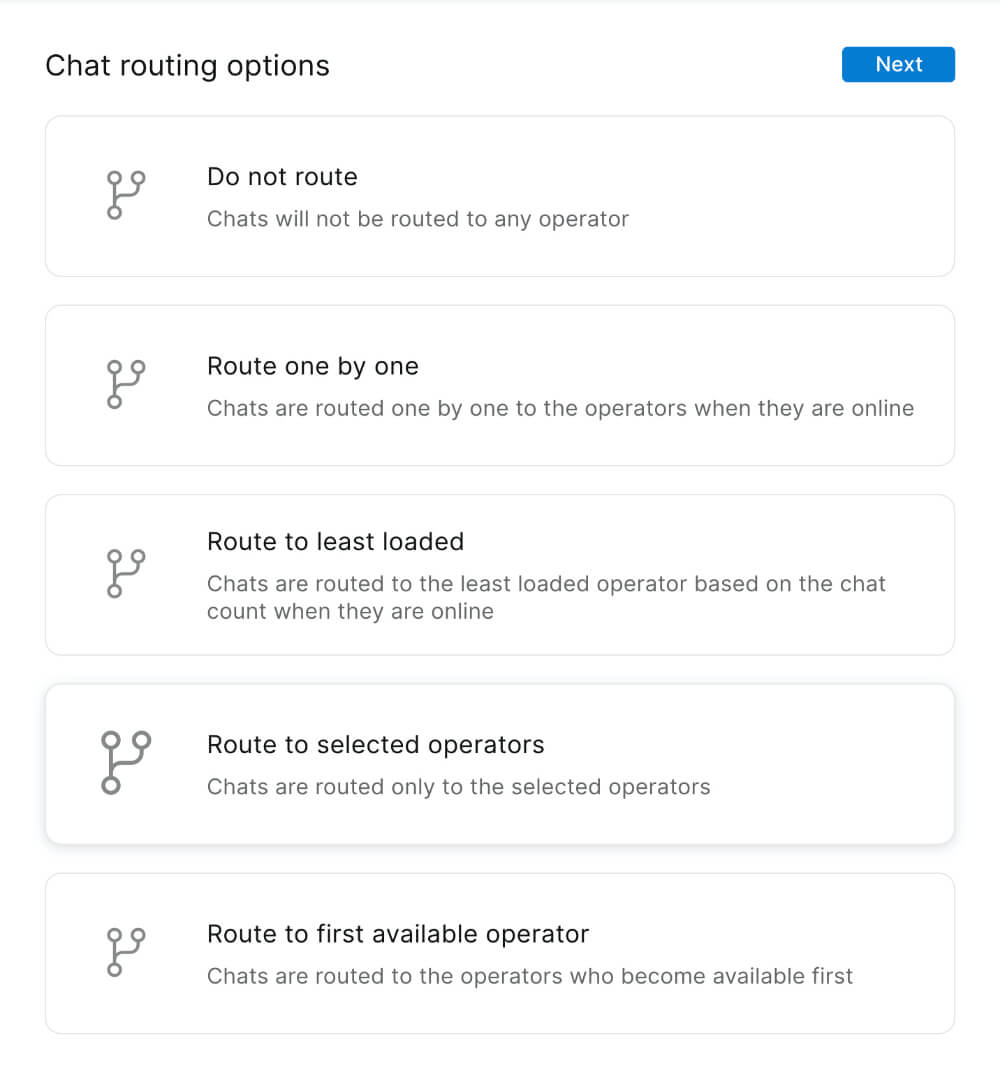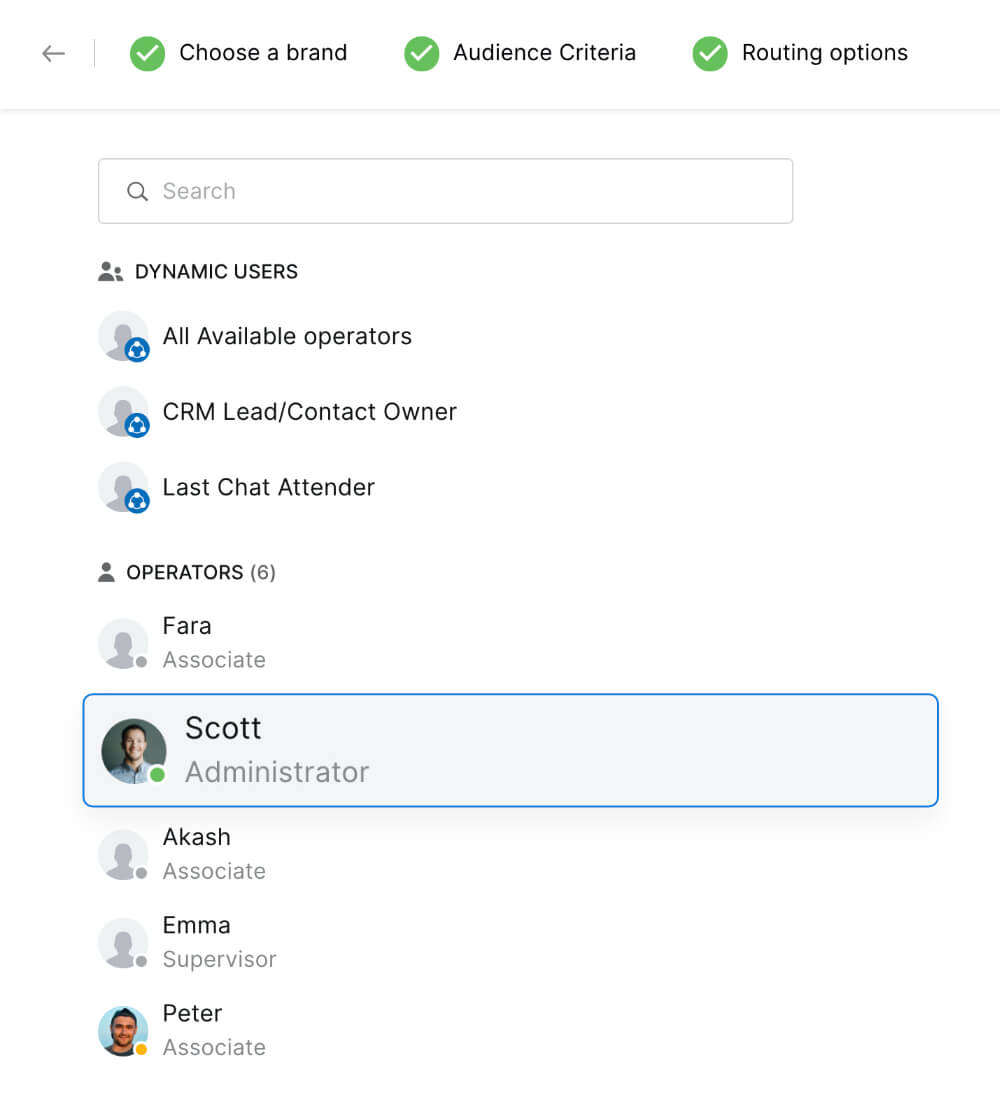 Show exclusive insider info to people who are part of the portal
Customize your in-chat FAQs, articles, and other information from SalesIQ's Resources module to reveal insider scoop/sneak peeks only to people logged into your portal. You can also add and display the general FAQs and articles to website visitors while saving the exclusive ones for the people who are part of your institution.