Smart SaaS billing software
for more than 40 MILLION SUBSCRIBERS
Zoho runs one of the largest ​SaaS businesses in the world. How does Zoho manage thousands of daily subscription transactions? Zoho uses Zoho Subscriptions -​ A ​secure recurring billing and subscription management software.
Everything you need for your
SaaS
billing
Takes minutes to get ​started
Your developers have better things to do than writing custom subscription management code! Zoho Subscriptions will work seamlessly with your application or website, without any additional coding. Simply use our hosted payment pages and let us manage your subscription billing, so you can focus on selling.
Learn more about hosted payment pages
Automates your SaaS billing
Do you limit the pricing options you offer customers because of the billing complexity? Zoho Subscriptions makes it unbelievably easy to create nearly any type of subscription and handles the recurring billing for you. Just define the pricing plans and start accepting payments based on subscription billing frequency.
Learn how recurring billing works in Zoho Subscriptions
Prorates billing based on usage
Managing upgrades, downgrades and refunds are common transactions for SaaS businesses. However, a plan change can require payment and billing proration calculations, which can be time consuming and error prone. Zoho Subscriptions automates billing associated with plan changes, and eliminates the errors.


"Zoho Subscriptions' API is open and well documented. We found that whatever was possible through their interface was also possible through their API. This made the integration process quick and easy."
Robert Ingberg
Technical Supervisor, Mobile Loyalty
Don't get stuck in the legacy ​era
Bid farewell to custom coding, ​Excel and error prone paper work with Zoho Subscriptions.
Manages your customer's subscription life cycle
Zoho Subscriptions is your one stop subscription management software. Define multiple billing plans, complement plans with add-ons and create coupons to attract customers. ​Choose the length of your trial period and cost of set-up fees to suit your business's needs. Zoho Subscriptions also gives you the flexibility to record offline payments made with cash, ​check or bank transfer.
More on customer subscription management ​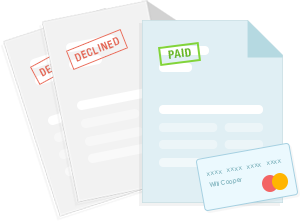 Maximizes revenue
Don't let credit card transaction failures cause you to lose customers or business. Zoho Subscriptions minimizes potential revenue leakage by notifying customers on payment failure with Dunning Management. Automatically send emails if billing fails and retry charging customers' cards at predefined intervals.​
Learn how to improve your dunning settings
Enhance your customers' experience
Control the look, feel and tone of your business. Everything can be tailored to suit your workflow. Set f​lexible recurring billing dates, generate fully customized invoices ​and trigger email notifications based on the criteria you need.​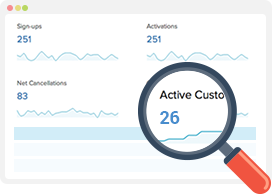 Say goodbye to guesswork with real time reporting
Have questions on how your business is performing? Get the big picture or the smallest detail about your business with Zoho Subscriptions. Slice and dice data so that you can make ​smart business decisions. Track subscription trends and monitor revenue closely from your Zoho Subscriptions dashboard.
Subscription metrics at your fingertips
SaaS billing platform - Integrate with other applications to create a complete business solution​
Zoho Subscriptions comes with s​imple to use REST APIs to connect with your existing apps. Connects with 400+ web apps using Zapier. ​Streamline your accounting for free with Zoho Books, an online accounting software integrated with Zoho Subscriptions. Sync customer contacts with Zoho CRM and track customer behavior on hosted payment pages ​with Google Analytics.
Check out all the integrations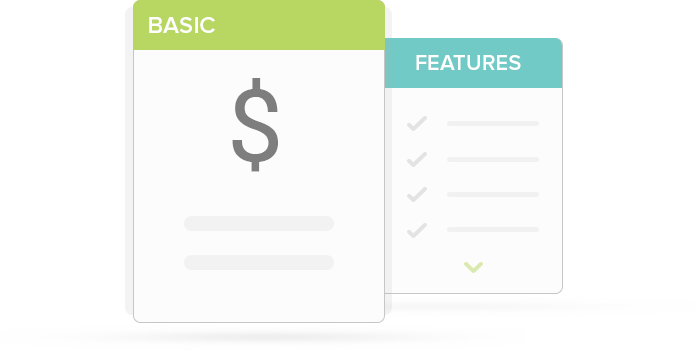 Affordable pricing.
Are you an early-stage SaaS startup? Or, a non-profit organization? Cut down on development cost with our wide range of pricing plans that fits your business' needs. There are no long term contracts and you can cancel at any time.
Take a look at our pricing plans
Get your SaaS billing solution