Identify. Engage. Win.
With our powerful recruiting management system, recruiters can automate their recruitment process, make more placements, and track recruiting metrics in minutes using insightful dashboards.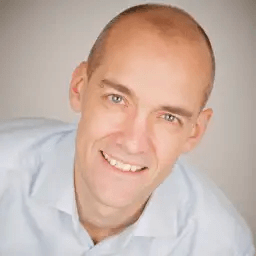 Zoho Recruit was our first ATS and came in right from the start. Over the years we've reviewed loads of other options and have started using other recruitment tech, but on the ATS front Zoho Recruit has proven tough to beat.
Jakob Thusgaard
Founder & CEO, YourSales, Netherlands
What Makes Zoho Recruit Different?
Zoho Recruit is a all-in-one free recruiting software to manage every aspect of a recruiting firm from job requisition to interview scheduling and finding the matching candidate.
Get started with 1 Recruiter for FREE.
Easy-to-use and highly customizable recruiting system.
Save time and reduce errors with robust resume parser.
Increase web responses with clean and easy to navigate career site.
Easily manage candidates, clients, and contacts with our free recruitment tool.
Track interviews and events related to clients and candidates.
Keep candidates informed at every stage with effective communication channels.
More value for the money when compared to other recruiter software solutions and applicant tracking systems.
Optimize your seasonal hiring process
In the recruitment industry, we're no stranger to seasonal hiring. With all the other costs that come with recruiting new employees for your small business, an applicant tracking system can seem like a huge investment.
Zoho Recruit's Forever Free plan is tailor-made for small businesses that want to simplify their talent acquisition process at no cost. This plan allows you to:
Manage all your candidates, clients, and contacts in a single database. Store up to 1,000 records per module, and never miss out on a great hire.
Schedule interviews, update candidates, and share candidate profiles with clients through email. With our free plan, you'll get five default email templates.
Look for candidates by posting one active job opening on free job boards or go through your candidate database using the built-in search function.
Build your employer brand with a beautiful career site. You can collect job applications, assign skill assessments, and send auto-responses for webform submissions, all from your webpage.
Track candidate data and group similar content with up to 50 custom tags.
Manage multiple apps from one platform. Recruit's integration with Zapier, a web automation platform, allows you to connect your other apps so you can automate tasks.
Securely maintain your data with 256 MB of file storage.
Integrate and customize third-party applications, portals, or websites with our APIs. The free plan offers a maximum of 500 API calls per day.
If you are looking for any additional features, Zoho Recruit provides solutions for your entire recruitment process. Our pricing is based on the size of your company, and it lets you grow as your hiring needs change.
Compare plans
Candidate feedback is quintessential
The current job market is 90% candidate driven. A positive candidate experience is synonymous with good employer branding.
42% would never apply to the company again
22% would tell others not to work at a company
65% would be less likely to work for a company they didn't hear back from
Smart Search
Empower every search with a robust, smart, and radius search. Find the most relevant candidates near you down to your zip code with the radius search and instantly find records with a few keystrokes. It's that simple.
Client and contact management
Create, clone or convert. Easily manage your clients and client contacts with your recruiting database, and get a quick view of the live status of all the job openings and candidates associated with the client.
Custom recruitment workflow
From custom fields to detailed workflow, automate your workday with our highly-customizable free recruitment software for free. Just drag and drop. Simple!
Learn more