Create Job Openings
Create job openings based on the Client or Hiring Manager's requirements and you can customize the custom fields.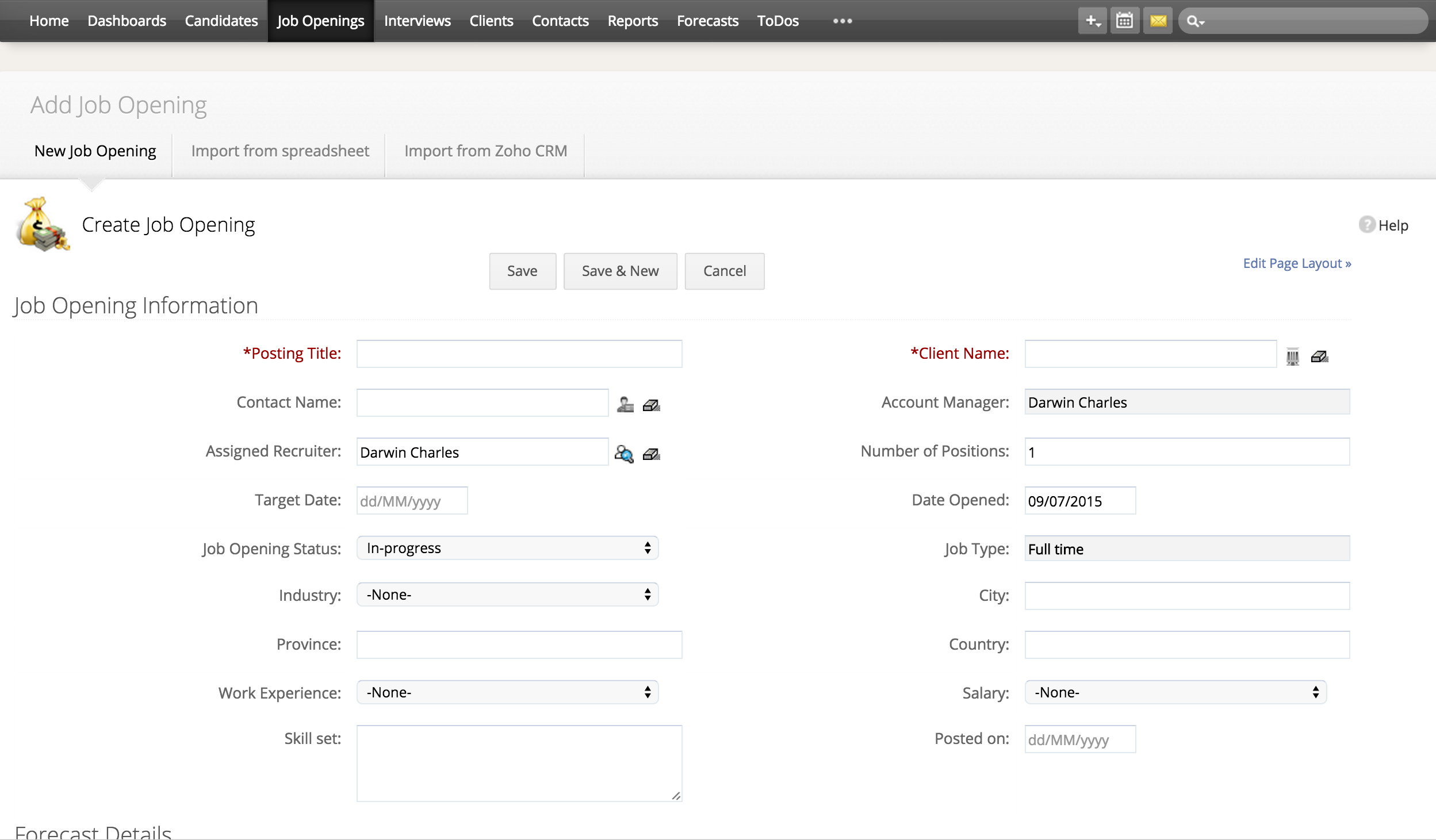 Publish Job Openings
Publish job openings in your website. This allows the candidates to apply for a specific job opening directly from the website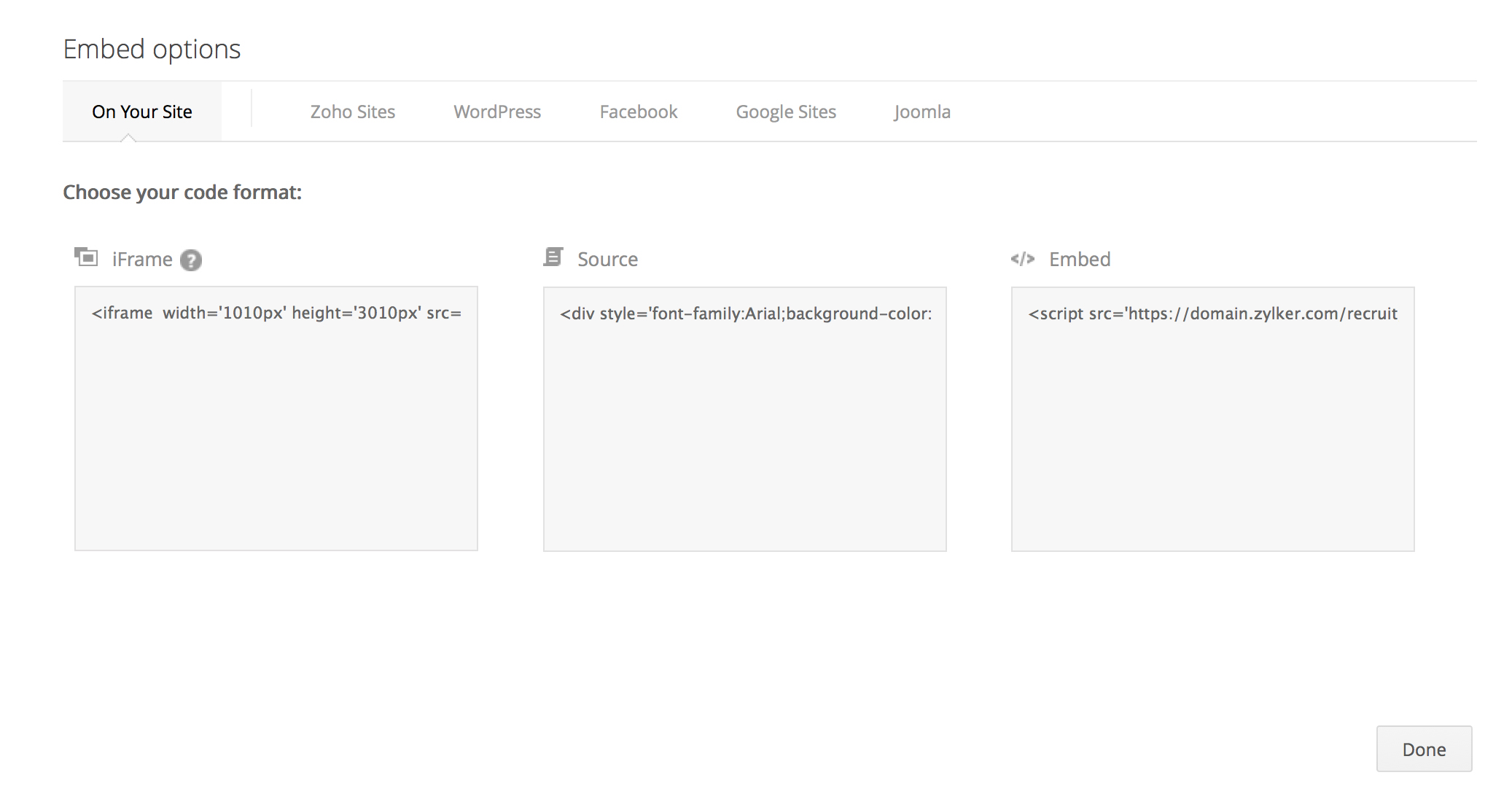 Export Job Openings
Export job openings in different formats like csv, xls, etc., to maintain a report and to have a data back-up.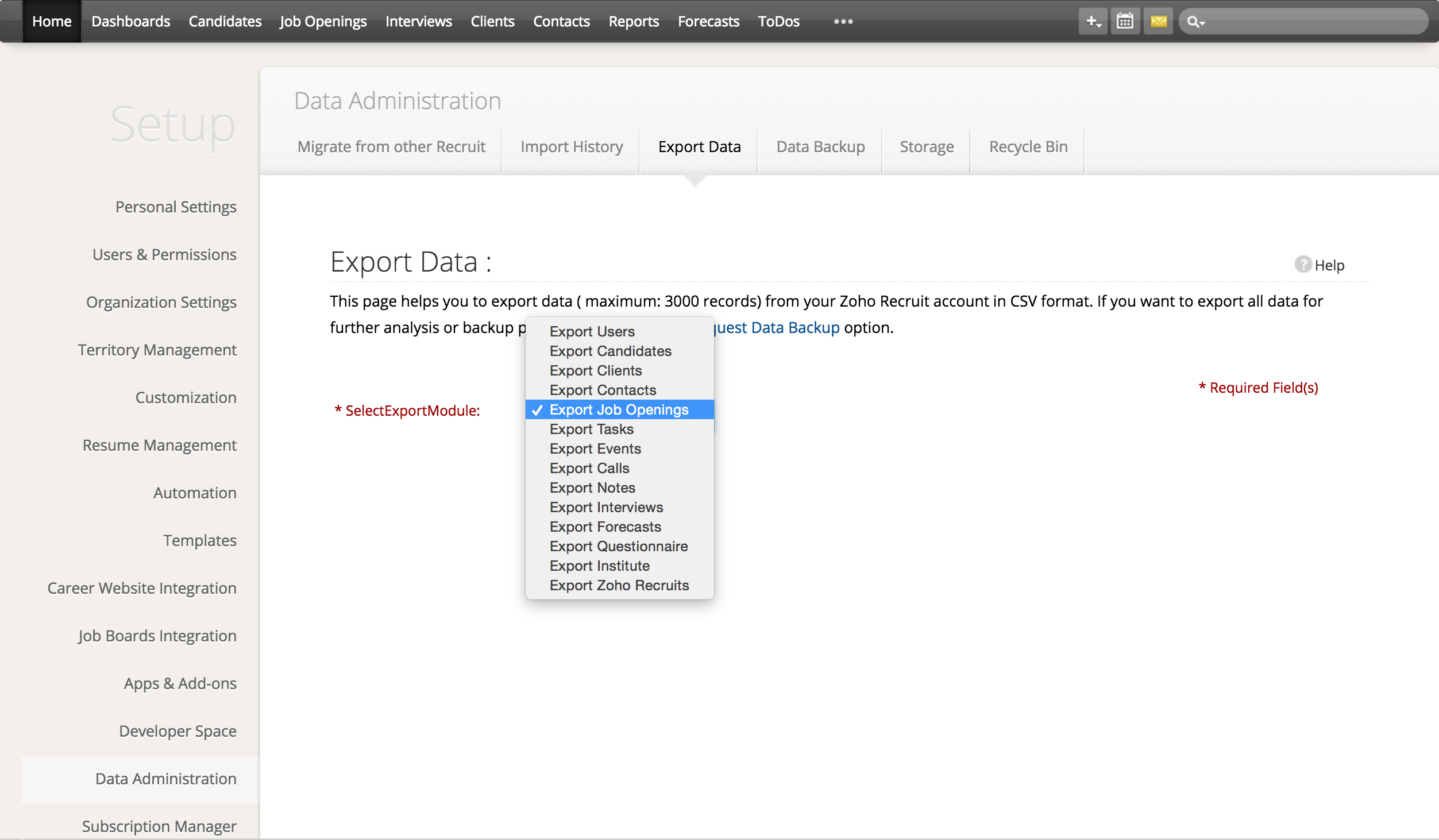 Tag Job Openings
Mark top priority job openings as "hot", which helps recruiters easily identify and prioritize them. You can also add different tags to job openings to make them easier to find.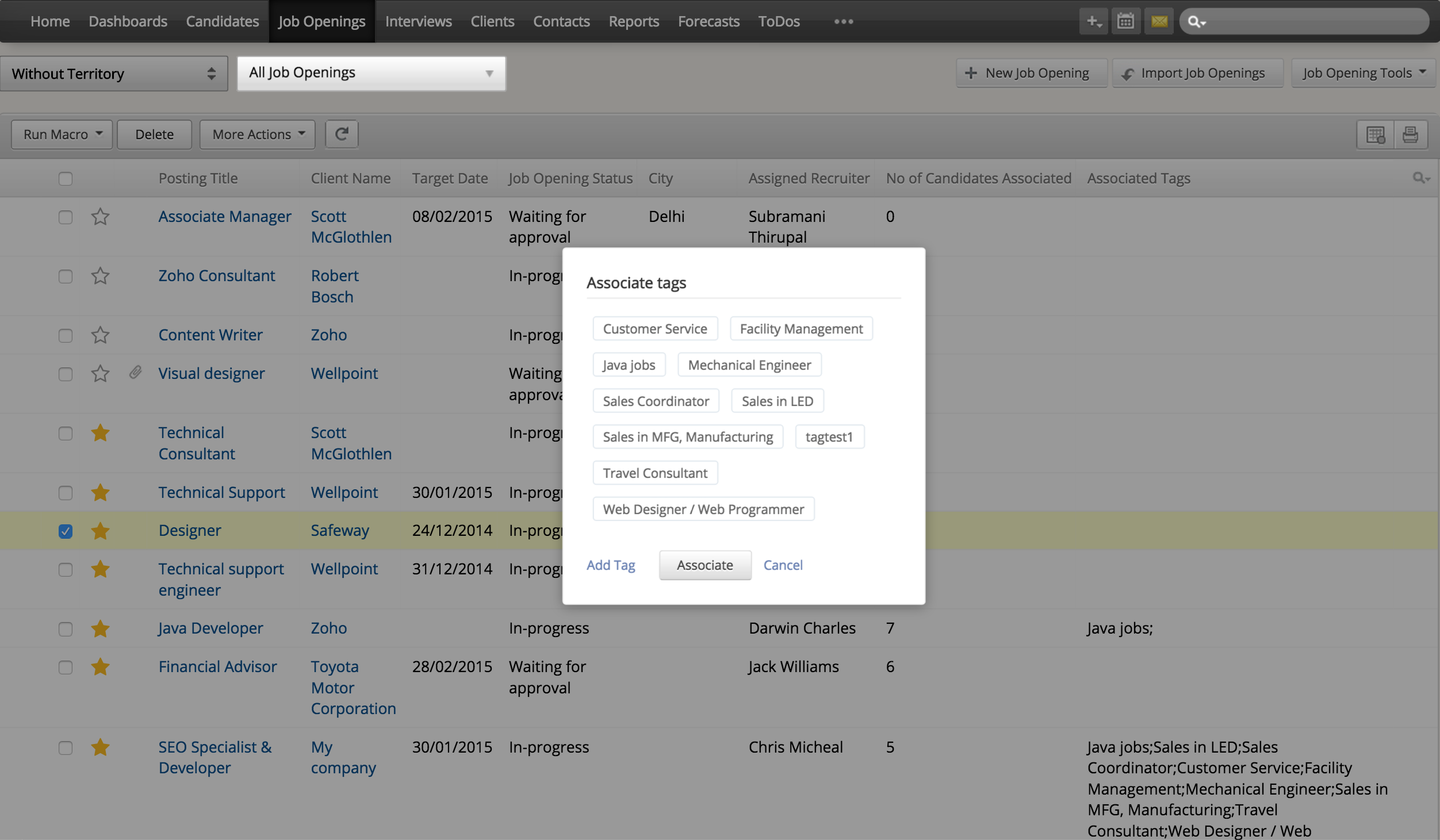 Record activities
In Zoho Recruit, any activity that is performed within the system will be automatically recorded and displayed in the dashboard. You can also log notes.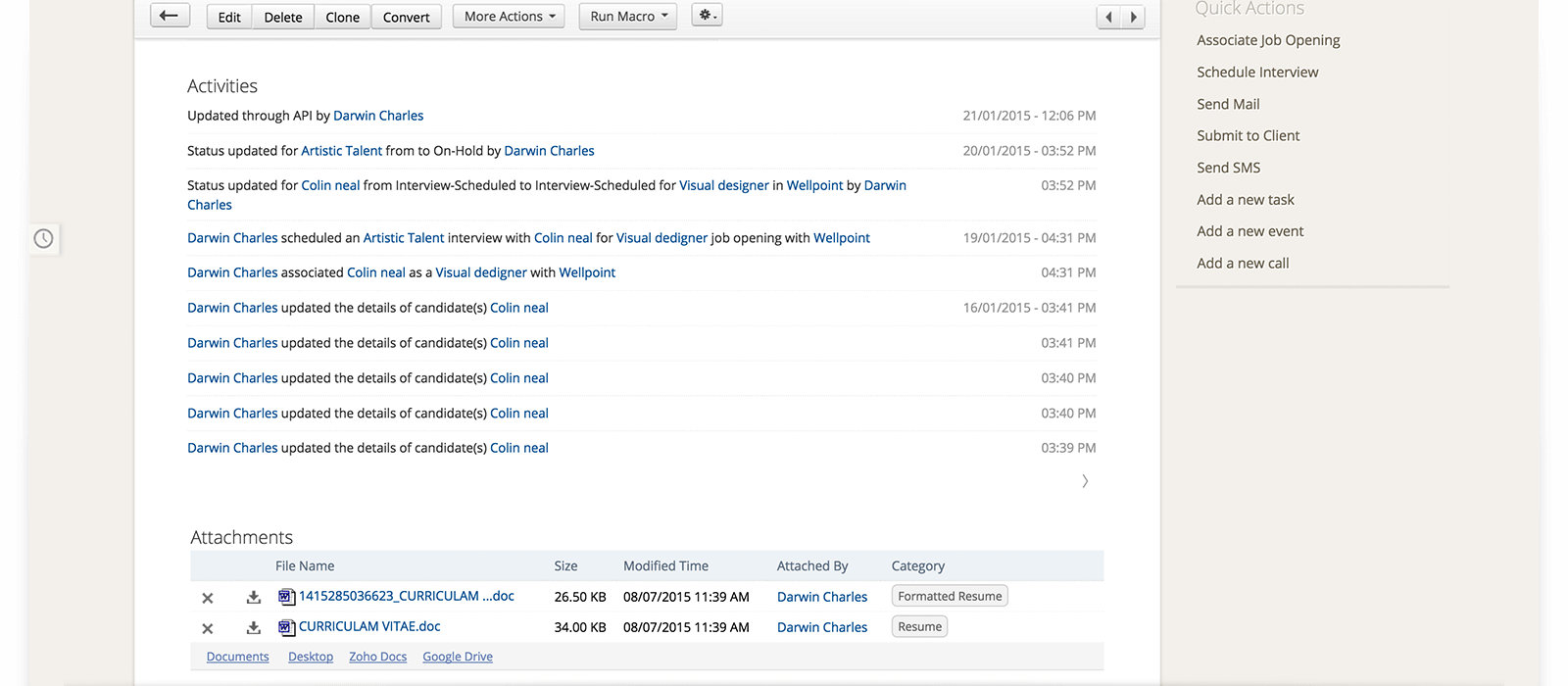 Attach documents
While creating a new job opening, Zoho Recruit enables you to easily attach any related documents given by the client or the hiring manager.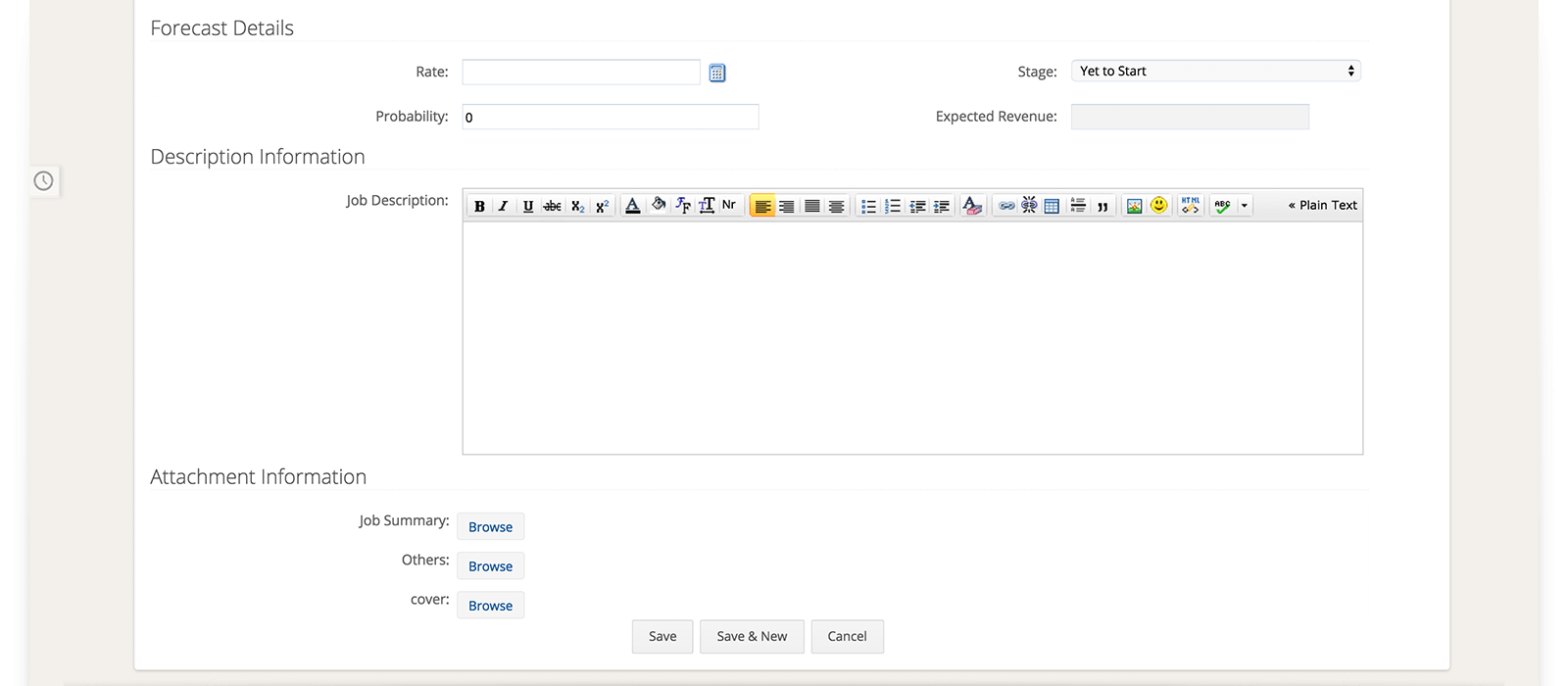 History
The dashboard displays the activities that take place within the system, which helps the recruiters track the progress made on candidates and job openings.