How to choose the right recruitment management tool?
Choosing the right recruitment management platform for your staffing firm is an important decision. With the right combination of essential features, you can kick-start your e-recruitment process. Zoho's integrated recruitment management system gives you a number of essential features including the following.
Resume management
Upload, parse, and search for resumes instantly with our effective resume management system. Generate your own resume format, hide candidate contact information, and brand resumes with your company theme before submitting to your clients to ensure that you're the only point of contact for the resume.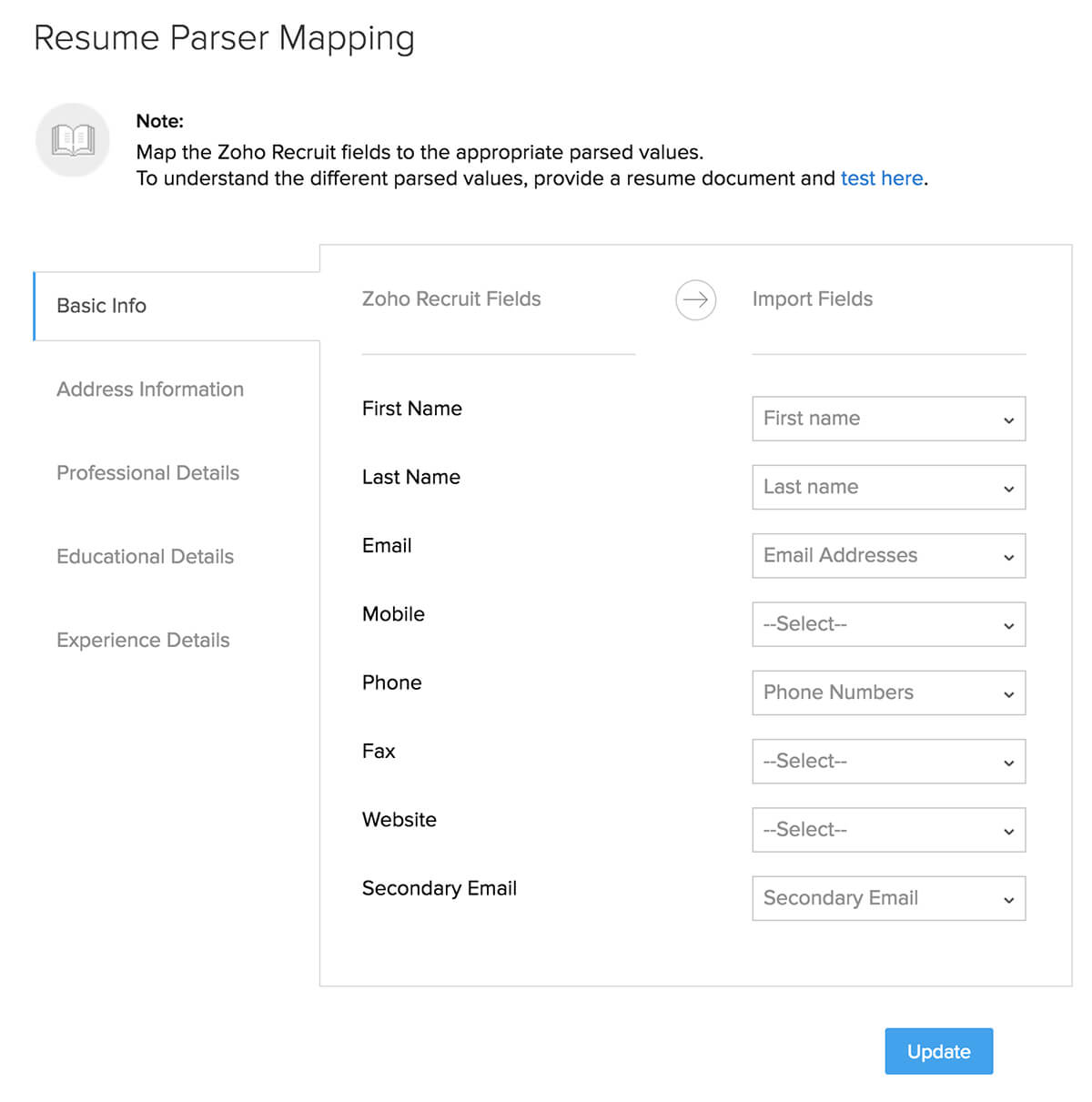 Career site management
Recruiting the best candidate starts with making the right first impression. Make it count with Zoho Recruit's custom careers site and improve candidate management. Create a better candidate experience with a beautiful career site and make it easier for candidates to apply. You can also create a structured hiring process by asking the right screening questions that'll save time evaluating candidates later.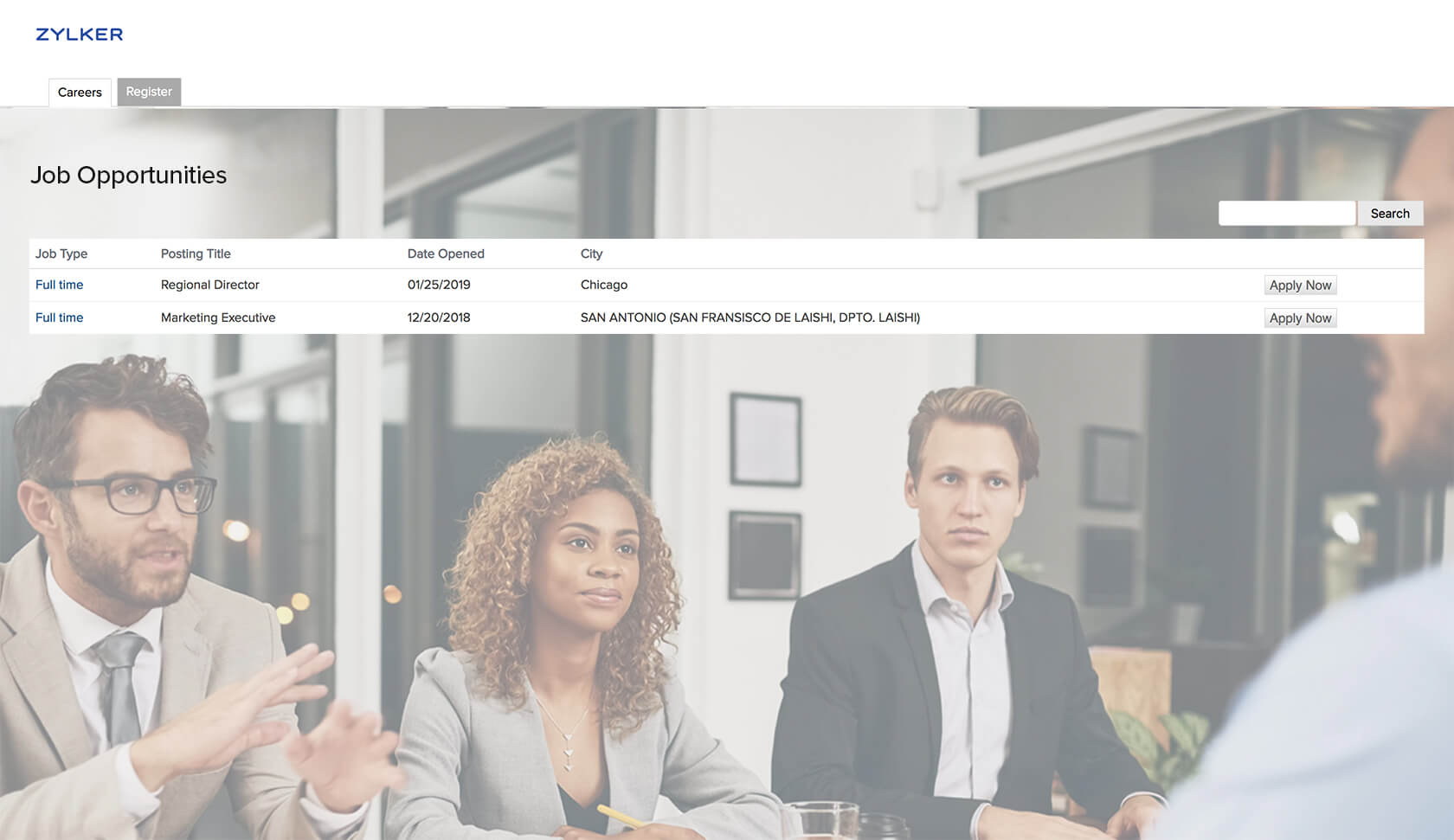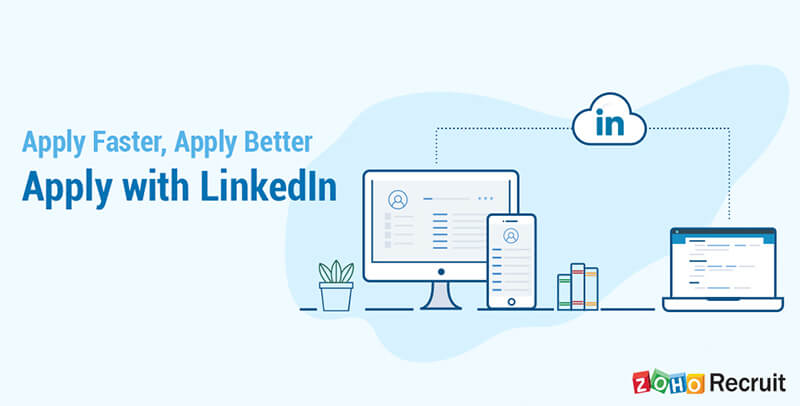 Sourcing candidates
Increase the visibility of your job openings by sourcing multiple channels. Reduce time-to-fill with our online hiring management software. Search talent using free and premium job boards across the globe. Allow LinkedIn fans to apply directly from their LinkedIn page and auto-fill candidate details in a single click. Instantly source talent with our powerful source boosters.
Applicant tracking
Increase recruiter productivity by streamlining your daily tasks with faster source, search and match. From screening to hire, view the candidate status through each stage from the hiring management system. Create a blueprint and automate all of your routine tasks so you can reinvest your time in identifying the most relevant candidate for the job with Zoho Recruit's candidate management software.

Collaborative recruiting
Manage user roles and permissions by providing access to a different levels of information. Keep your colleagues in the loop with @mentions. Just like any other tagging functionality, Zoho Recruit's @mentions sends a push notification so your team can stay on top of their game. The activity log allows you to view the list of actions performed by the users in Zoho Recruit. Recruitment data management allows your e-recruiting process to be data-driven.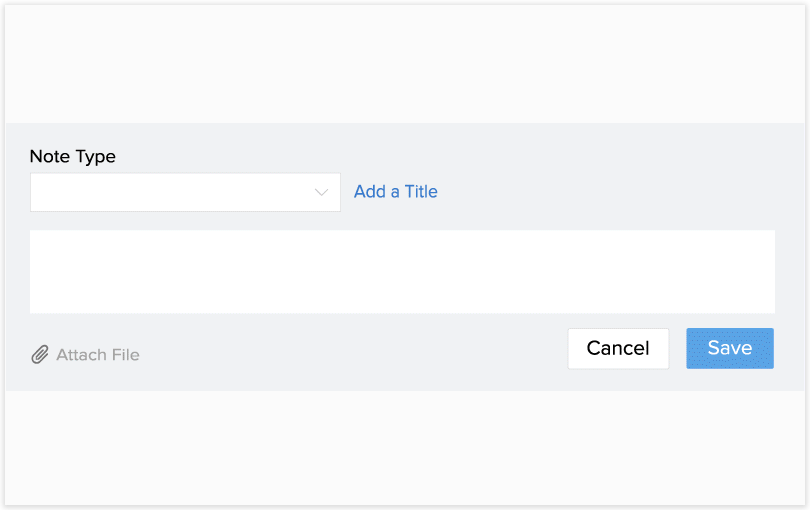 Schedule interviews
Scale-up and interview faster with Zoho Recruit's interview management software so you never miss out on a great hire. Whether you use Microsoft Outlook calendar or Google calendar, Zoho Recruit will find it and integrate it with them.

What Makes Zoho Recruit's Recruitment Management Software Different ?
Automate your time-consuming tasks
Zoho Recruit's recruiting software combines multiple functions or tasks into a single click. Reduce mundane tasks and concentrate more on finding quality candidates.
Hiring stages to suit your hiring process
Hiring pipelines give you an overall perspective of your job openings. Get a complete overview of your candidates' status in your recruitment system and keep everyone in the know.
Make data driven hiring decisions
Make the most informed decisions at the right time. Generate reports with advanced Recruit analytics to get insight into candidate interview status, job opening status, and much more.