Cast your net wider
Advertise your job opening to the world through the most popular job boards Zoho Recruit has integrated with. Also, publish the job advert on various social media platforms. All this, in just a few clicks.
Custom careers page
Create a careers page for candidates to apply for specific job openings directly from your website. With customizable web-forms, design and create the best application form for your candidates in no time.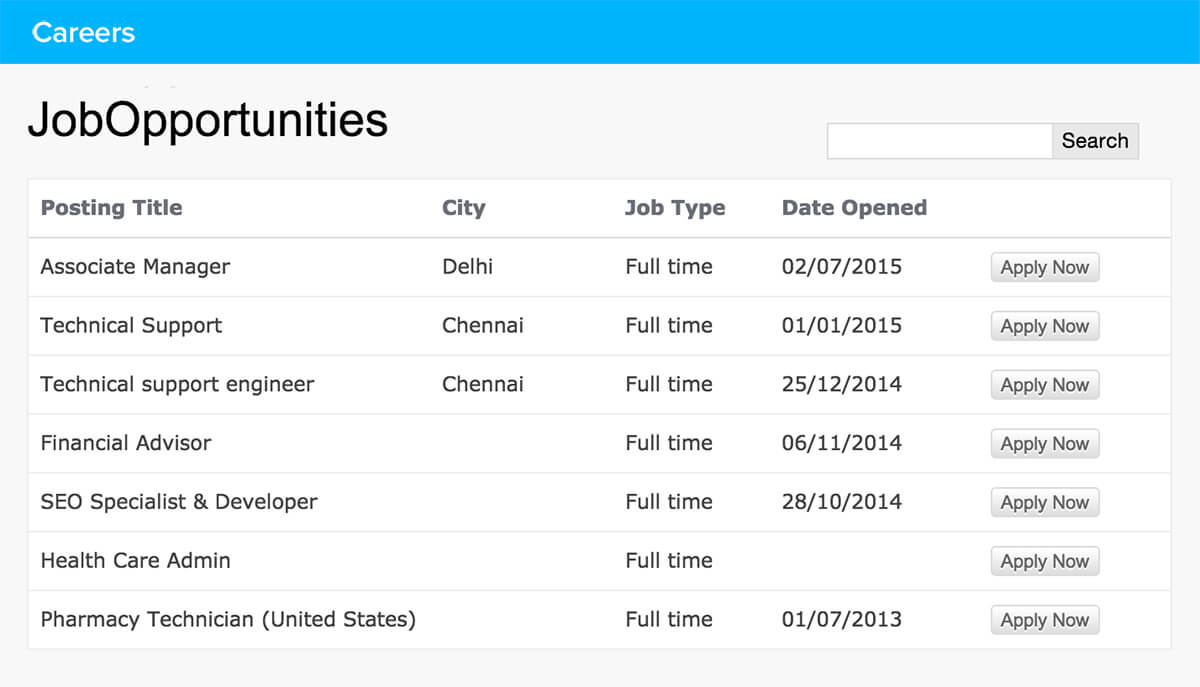 Bring forth the candidates
Zoho Recruit is so smart that when candidates apply for your job openings and attach their resumes, their details automatically gets parsed and stored in your candidate database. Thanks to our Resume Parser tool, powered by Daxtra.
Schedule interviews
It doesn't matter whether you use Microsoft Outlook calendar or Google calendar. Zoho Recruit will find it and integrate with it. This helps interviewers stay on their toes and keep their information up-to-date.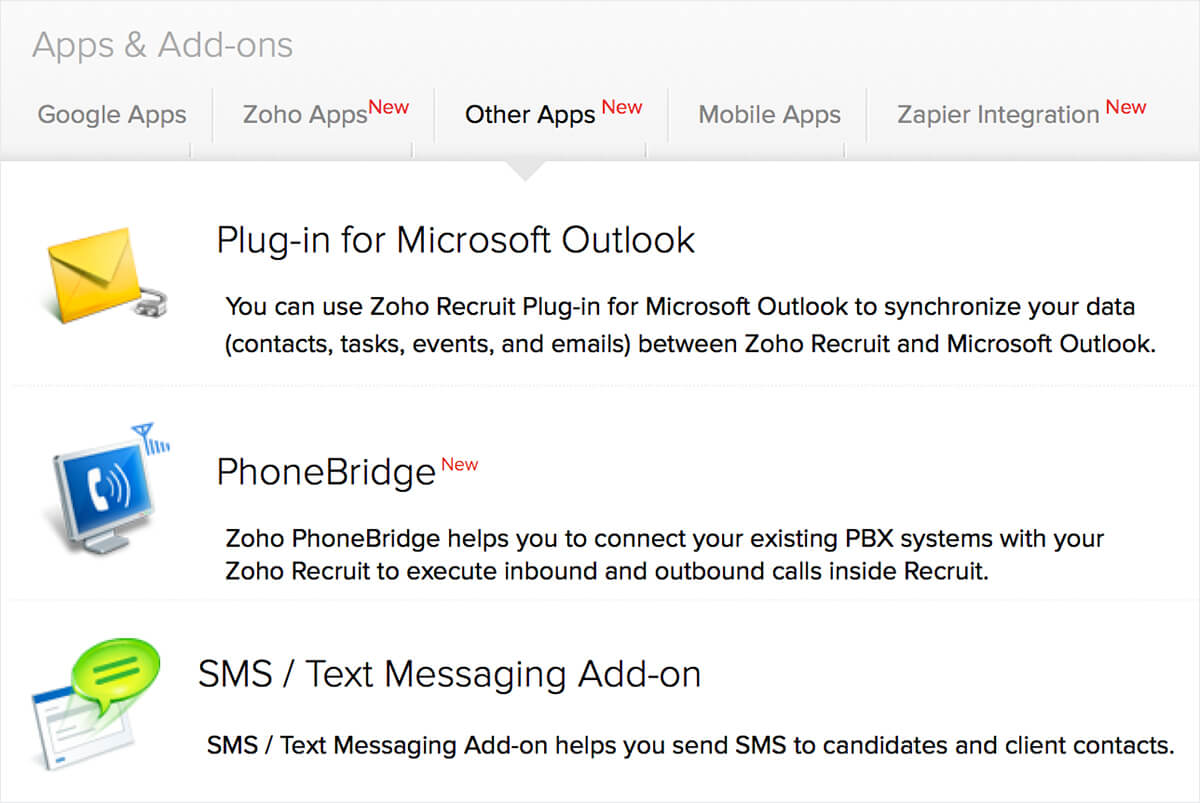 Contextual Communication
Communication with your clients and candidates is paramount. For this, Zoho's Recruitment Management System has integrated with leading text message and internet telephone service providers so you never miss out a single conversation.