Rope in the right talent​
Sourcing candidates from different avenues is vital. For this, Zoho Recruit has integrated with major job boards that spread across the world in finding the right hire. Zoho's Applicant Tracking System has also integrated with Facebook, LinkedIn, and Twitter to bring in more active and passive candidates. ​
Parse resumes pronto!​
Thanks to Zoho's Resume Management System, gone are the days where you have to handle resumes of various file formats and feed in the details into the candidate database all by yourself. Powered by Daxtra, Zoho's resume parsing tool makes job easier for you. ​
A smarter way to communicate:​
Communication is crucial, especially for recruiters who hire for multiple clients. To cater this need, Zoho Recruit has joined hands with leading SMS providers and internet telephone service providers. Send instant messages, set reminders, answer or make calls, and even record calls and store them into your call-log.​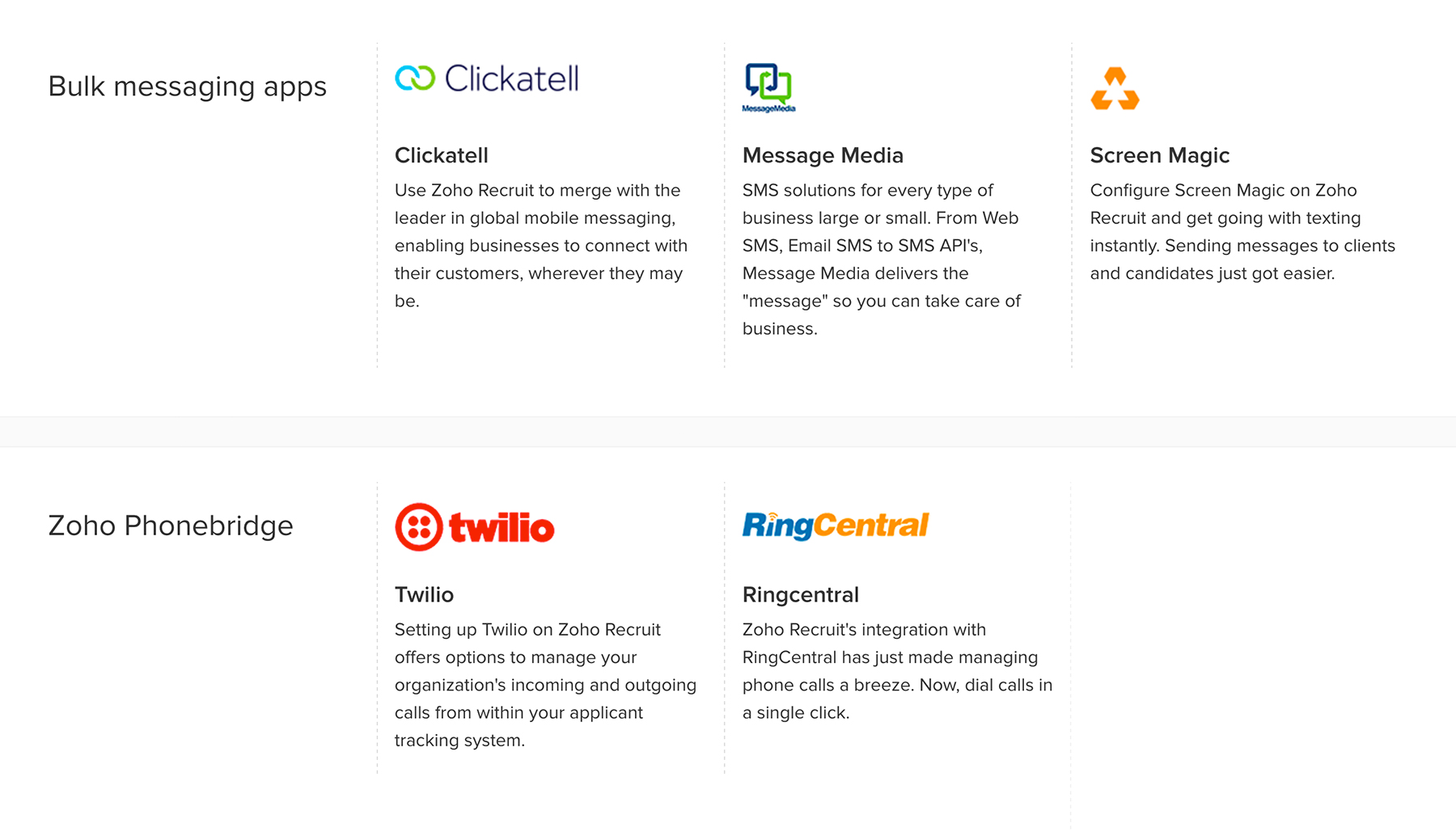 Automate your hiring process​
Let Zoho Recruit take care of your recruitment processes. This Applicant Tracking Software saves your time by automating your tedious manual tasks of sending interview reminder emails to candidates, sending invoices to clients, assigning records to specific recruiters and much more. ​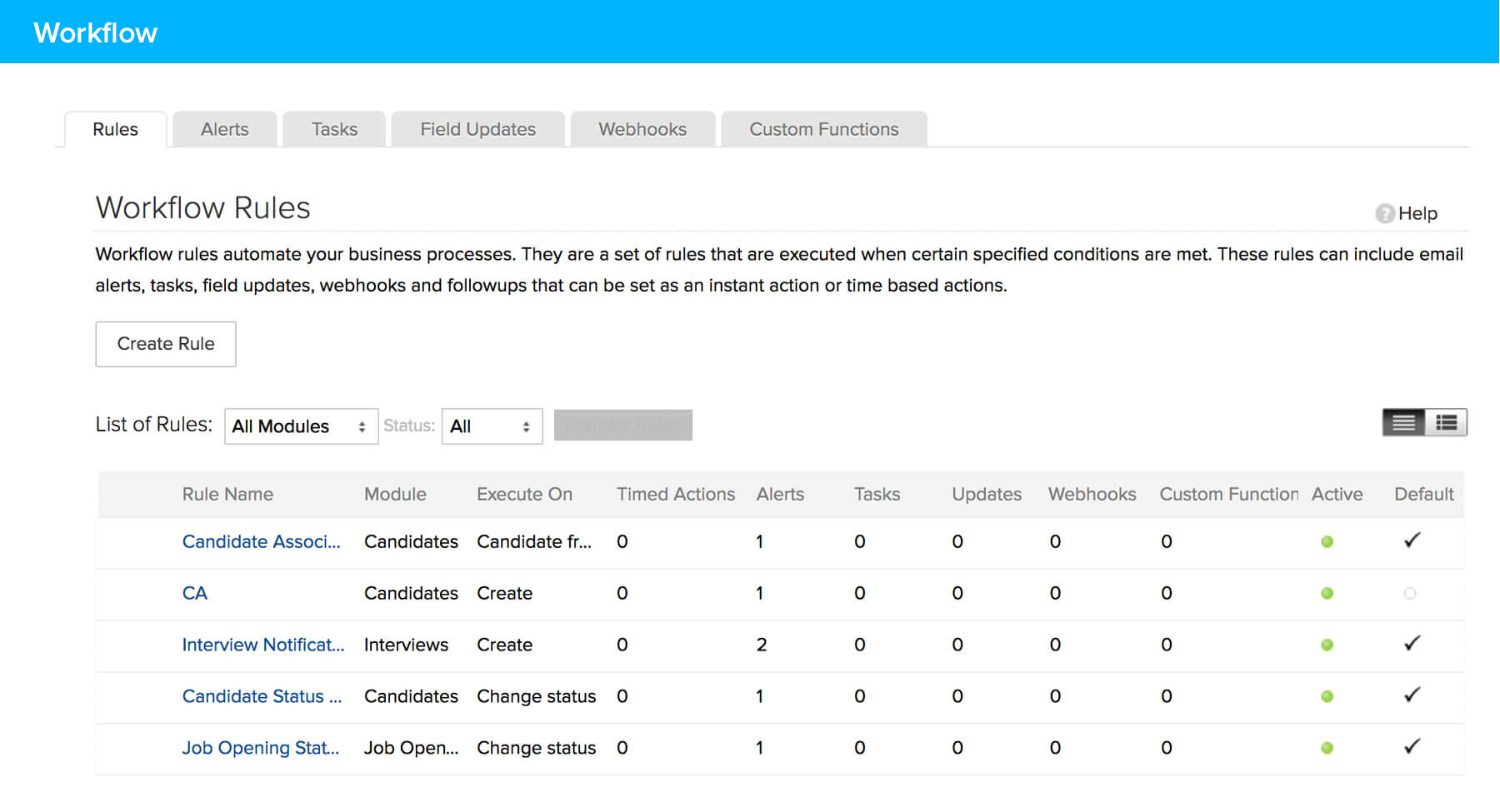 Joined hands with the best, for the best​
Not just with our Zoho products, Zoho's candidate applicant tracking system (CATS) has also integrated with the Google business suite, Zapier, and other third party apps like Microsoft Outlook so that you keep all your recruiting work organized - all from one platform. ​