Built-in Automation to Enhance the Search for Candidates
Scouting for the best talent? Source Boosters--Zoho Recruit's proprietary, state-of-the-art sourcing system--enables recruiters to save time and effort when searching for candidates.
Sign up Now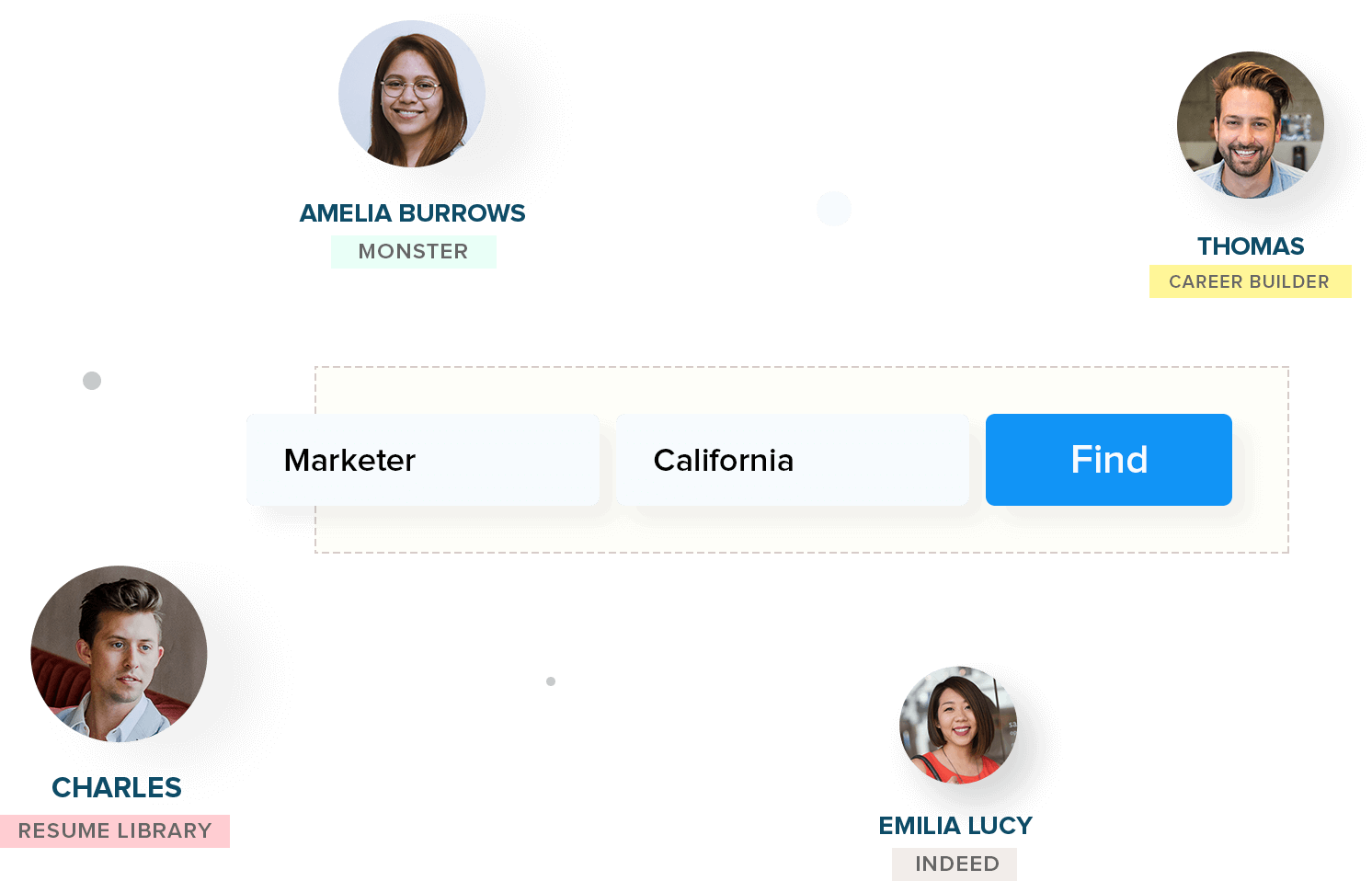 Instantly source talent with Boosters
Gone are the days when recruiters posted openings and waited for days for a candidate to apply. Directly source candidates by saving time and effort for the recruiters. Get an upper hand by entering your requirements for the job, finding candidates who match the profile, adding them to the Zoho Recruit database, and kick-starting your recruitment cycle--all in a matter of seconds.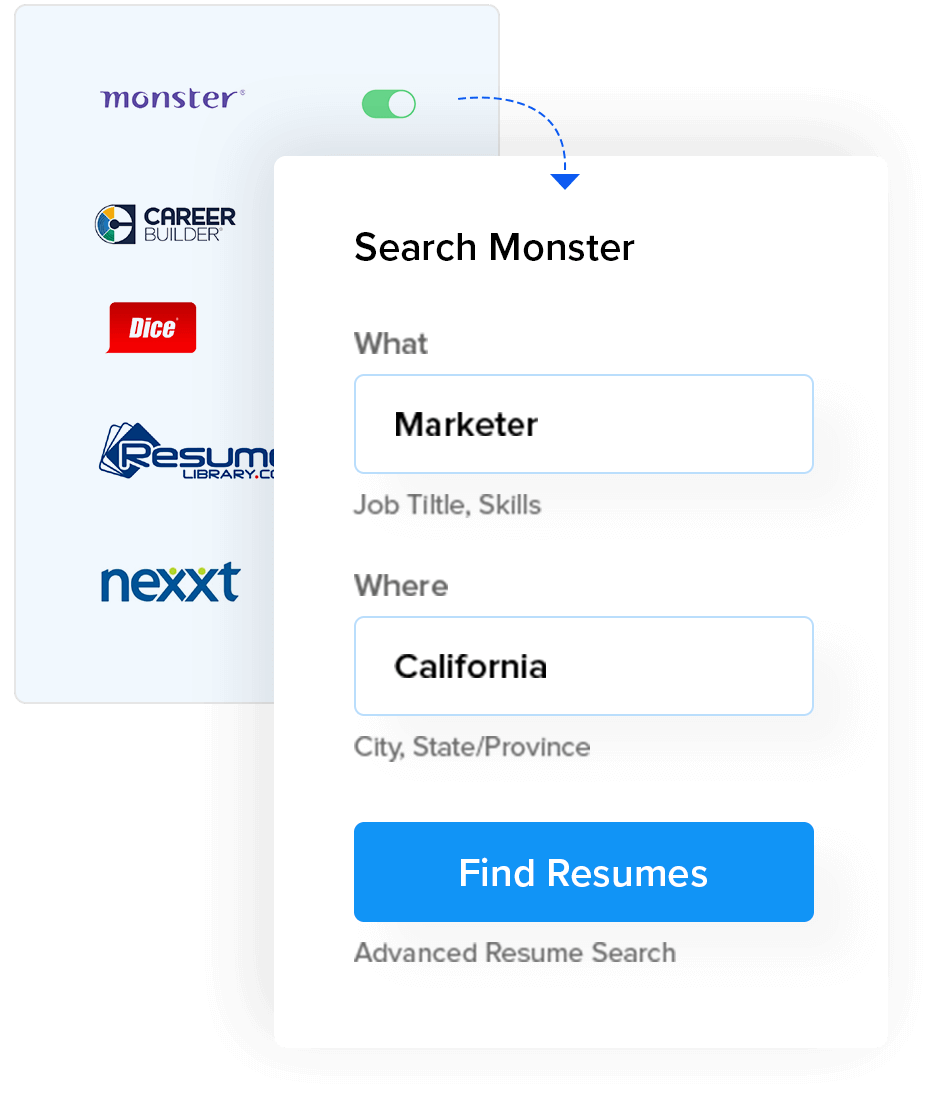 Search.
Instantly access an infinite number of profiles with our advanced yet easy-to-use candidate search. Fill in basic requirements--such as job title or necessary skills--and look for superior talent. Also, use our advanced search filters to funnel your candidate search.
Quickly access resumes.
Conduct a complete search of resumes that match the recruiter's requirements in a snap. Based on the instant search, the most suitable candidates are listed. Recruiters can take a quick view of their resumes and decide whether to proceed.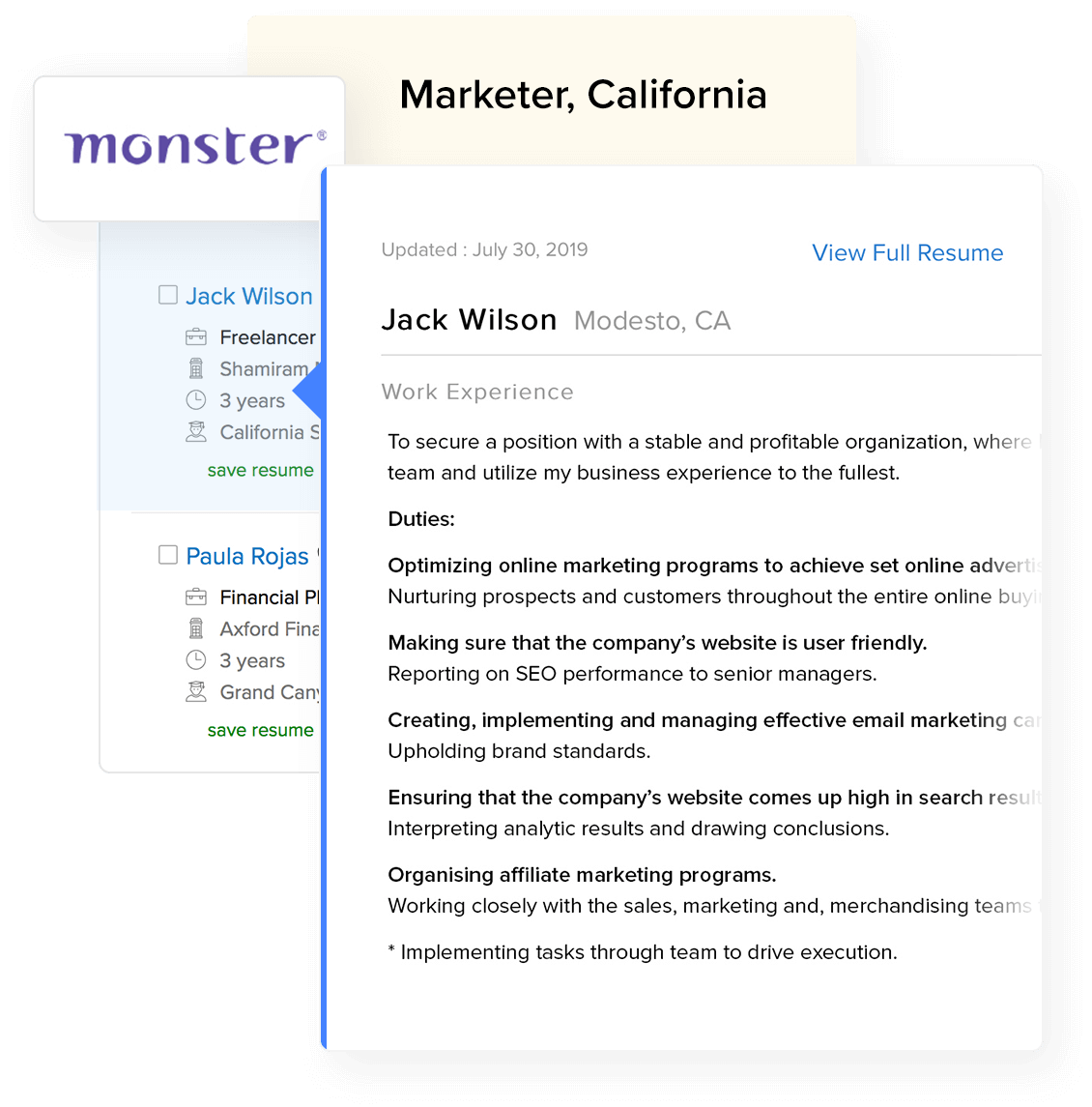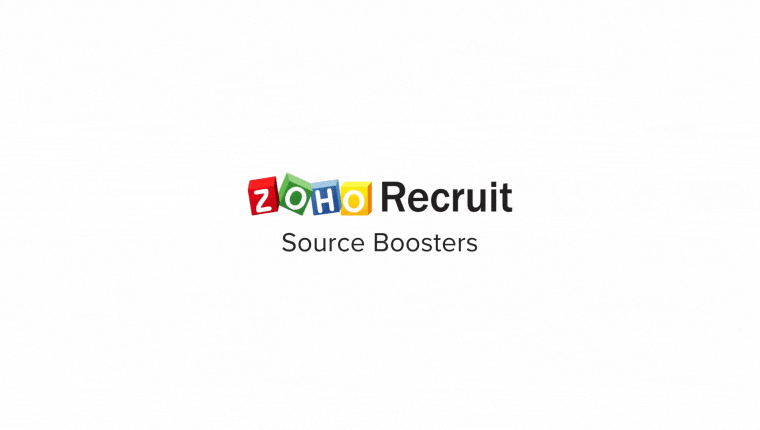 Recruitment sourcing is one of the biggest challenges for every recruiter in the hiring process. Building a sourcing strategy is a time-consuming task which can be resolved using Zoho Recruit in a few clicks.
Drag & Drop.
Find the candidates who best suited to the opening, select their resumes, and simply add them to Zoho Recruit in the click of a button. Later, the candidate status can be moved to the next stage if they go through further rounds of the interview sessions.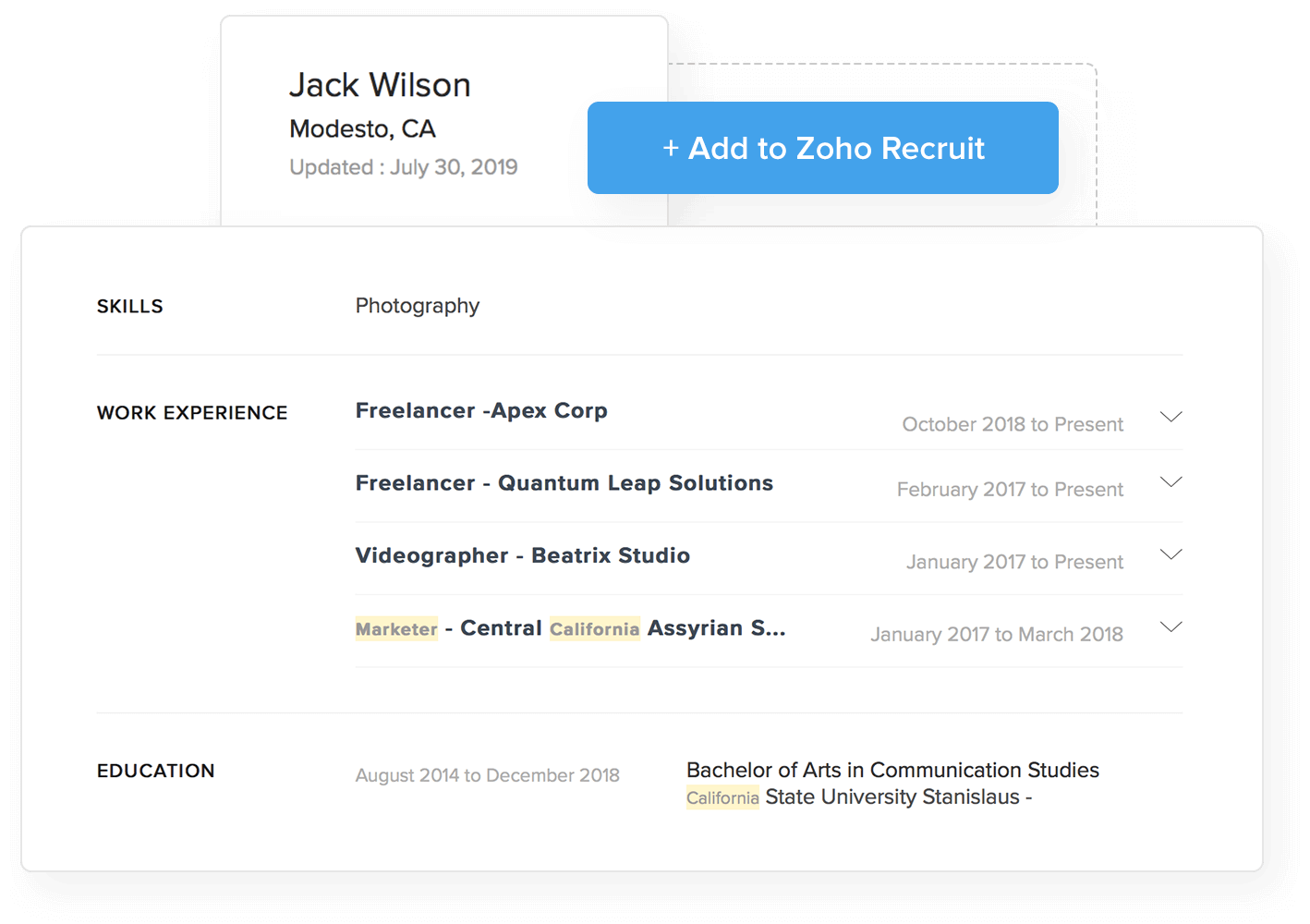 Traction. Transition. Growth.
Take sourcing a notch higher with Zoho Recruit's Source Boosters and attract top talent faster.
Sign up Now