What is candidate sourcing?
Candidate sourcing involves identifying and connecting with potential candidates for a current or future job opening. Zoho Recruit helps you reach the most qualified individuals and stay up-to-date on the ways they apply for jobs. Enhance visibility for all your job openings by creating a custom career page, and extend your reach with popular job boards, direct sourcing, and social media.
Get Started
Why should I use candidate sourcing software?
Sourcing has become an important part of the talent acquisition process. 76% of recruiters say that attracting quality candidates is their number one challenge. With Zoho Recruit's candidate sourcing tools, you can attract the talent you need and build lasting relationships with future employees.
76% of recruiters say that attracting quality candidates is their number one challenge.
Find talent and let talent find you
An exceptional candidate experience can go a long way in attracting top talent to your organization. Zoho Recruit not only helps you find quality talent but also provides tools that make the application process more efficient for candidates.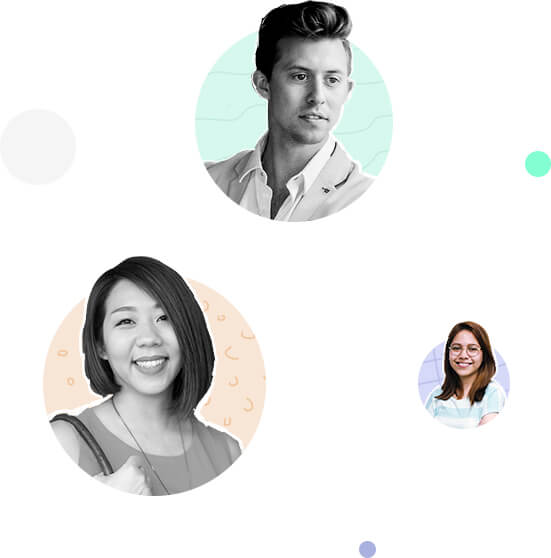 Design a Careers page that portrays your brand
Elevate the overall candidate experience with a high-quality careers site. Zoho Recruit gives you the tools to list all your job openings with complete descriptions and accept applications for multiple job openings at once. Build SEO-friendly career pages that are customized to fit your brand and embed them into your website. You can also ensure the page is mobile-friendly so candidates can apply from their phone or tablet.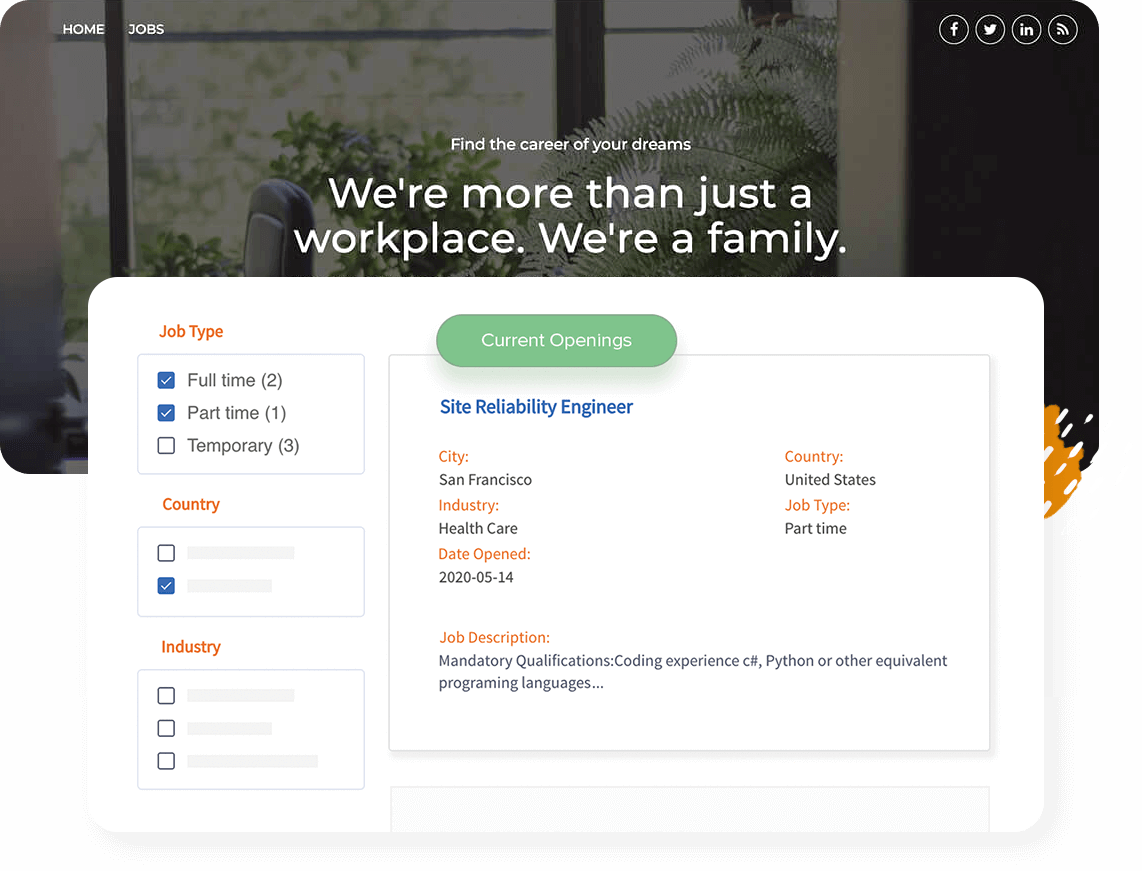 Improve accessibility with a candidate portal
Provide your candidates with a convenient portal where they can apply for your job opening and track their application. This simplifies the application process for candidates and allows you to establish a strong talent pool for future job openings. An effective candidate portal also greatly improves your employer brand.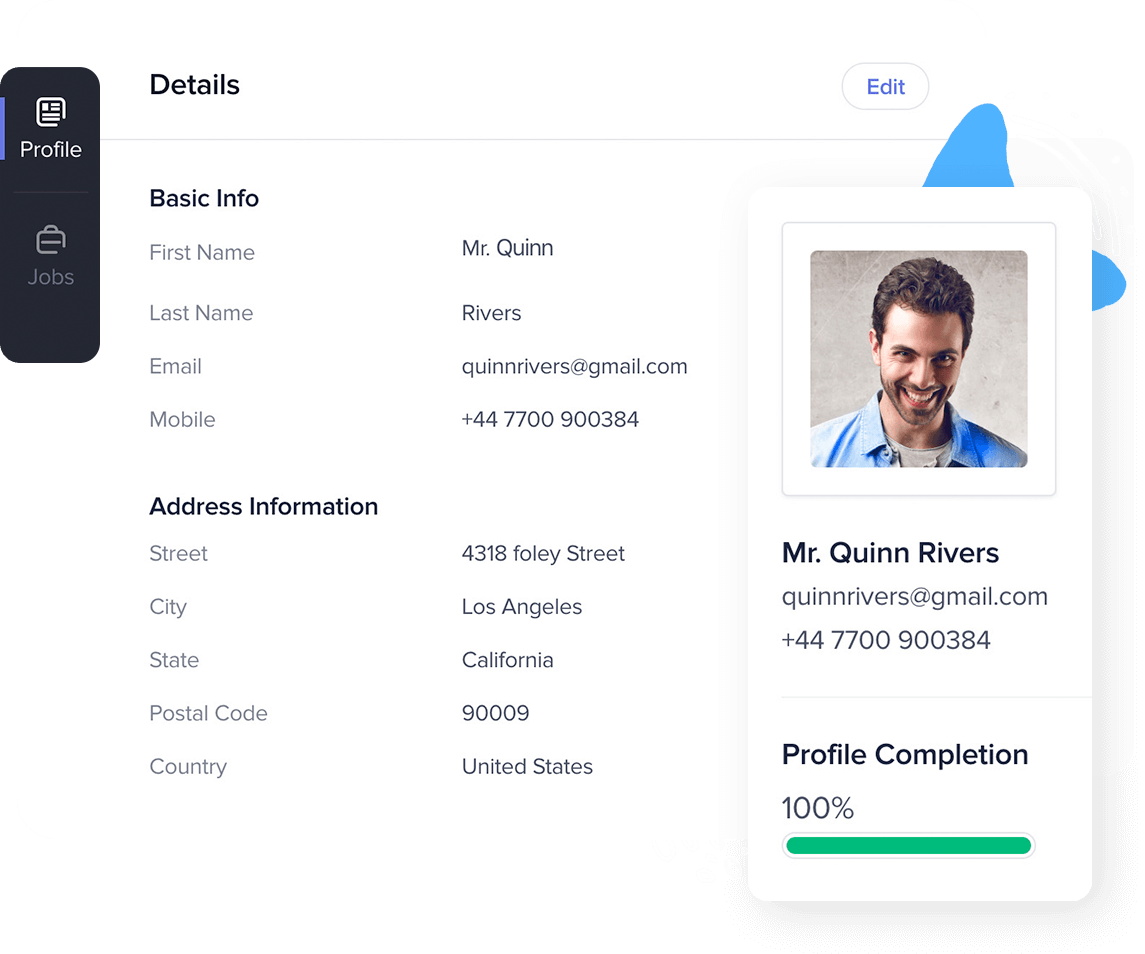 Post once and publish everywhere
One of the first steps in attracting qualified candidates is advertising your job opening in the right places. Gone are the days when recruiters simply posted open positions on a single job board and waited for candidates to apply. Save time and effort by directly sourcing candidates with Zoho Recruit's Source Boosters. Increase your visibility by 10 times with access to both free and premium boards.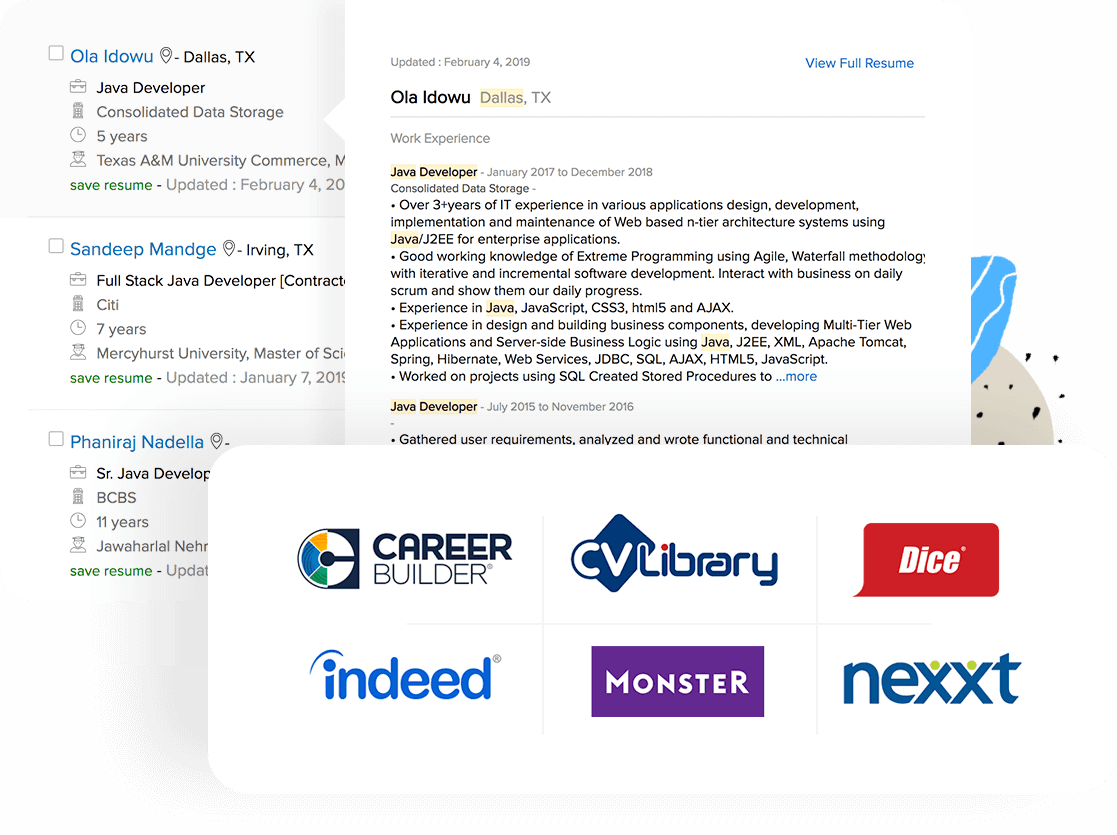 Sharpen your social recruiting game
82% of recruiters use social media to recruit managers, but social recruiting is more than just posting job vacancies on social networks. With a strong social presence, you can reach passive candidates and showcase your company culture. You can also allow candidates to apply for open positions through Apply with LinkedIn, Google for jobs, and then import their information directly into Zoho Recruit.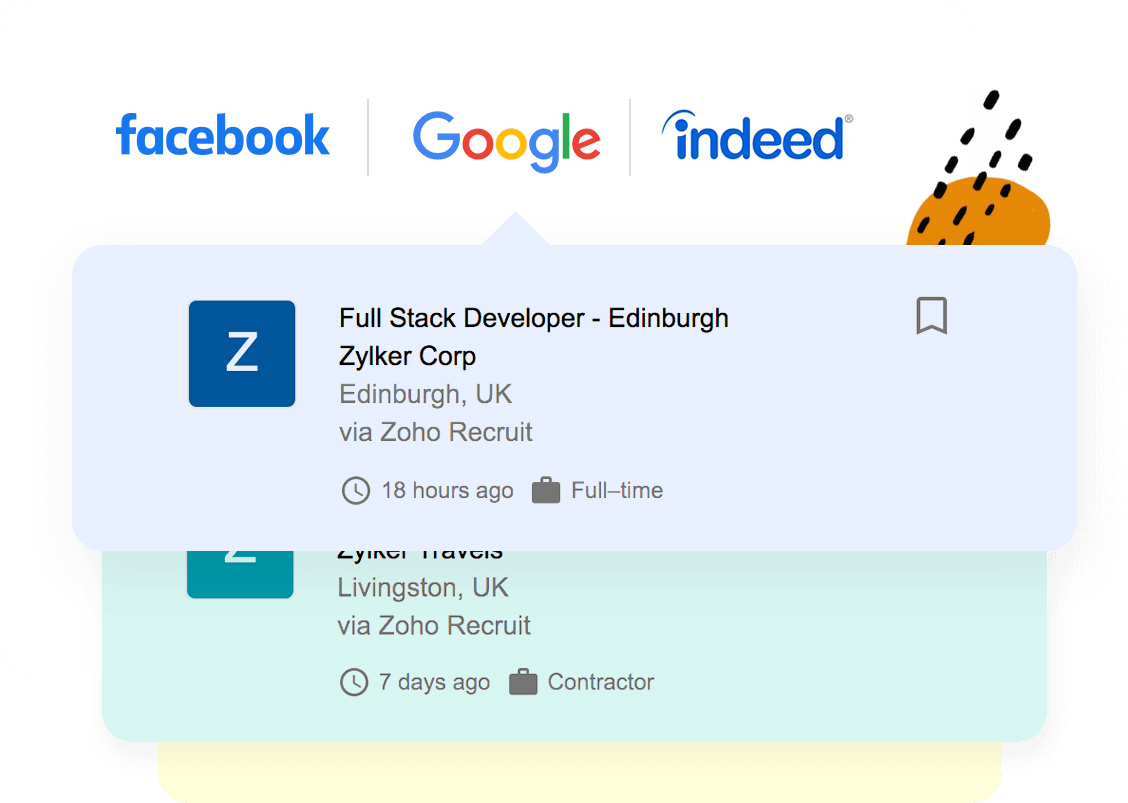 Turn every employee into a recruiter
Transform your workforce into a sourcing extension through employee referrals. New hires that come from an employee referral program are more likely to stay with your company. Zoho Recruit's employee referral portal makes it easy for employees to refer candidates and for hiring managers to track all referrals.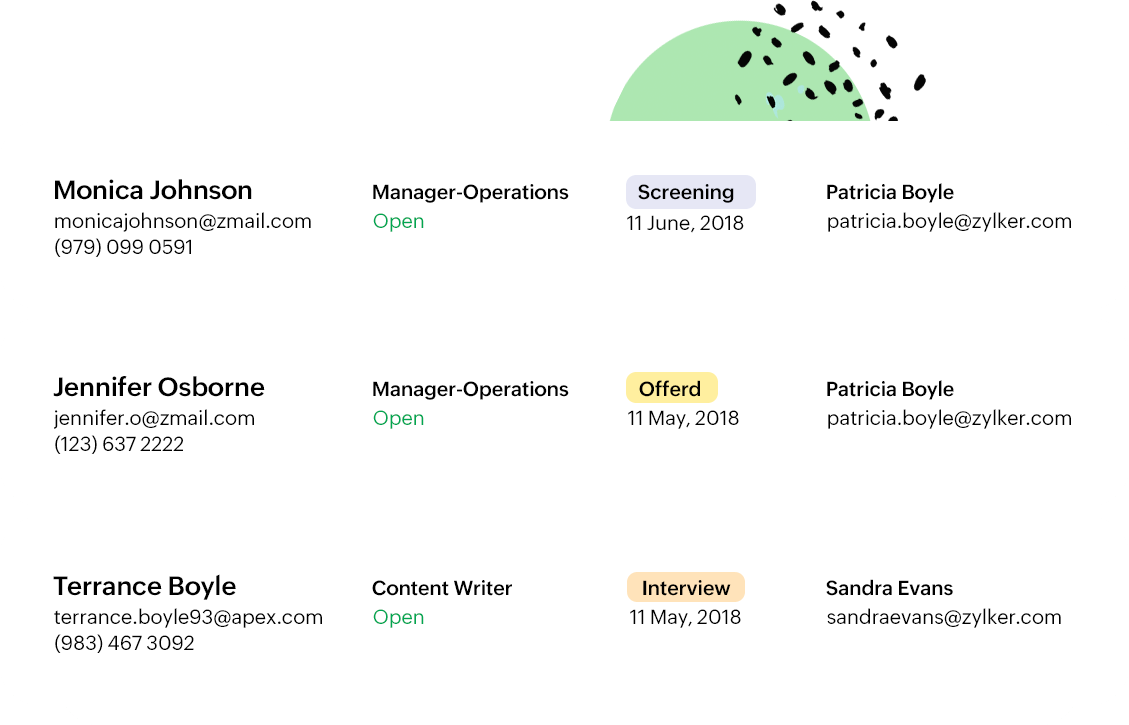 The power of resume management
Resumes are an important part of an applicant tracking system. Save time by using resume parsing tools to extract applicant details. With Zoho Recruit's Resume Inbox feature, you can automatically parse resumes from any email account and load them into your recruit database. Found an impressive resume online? With our Chrome extension, you can parse content from almost any webpage and save it as a candidate record.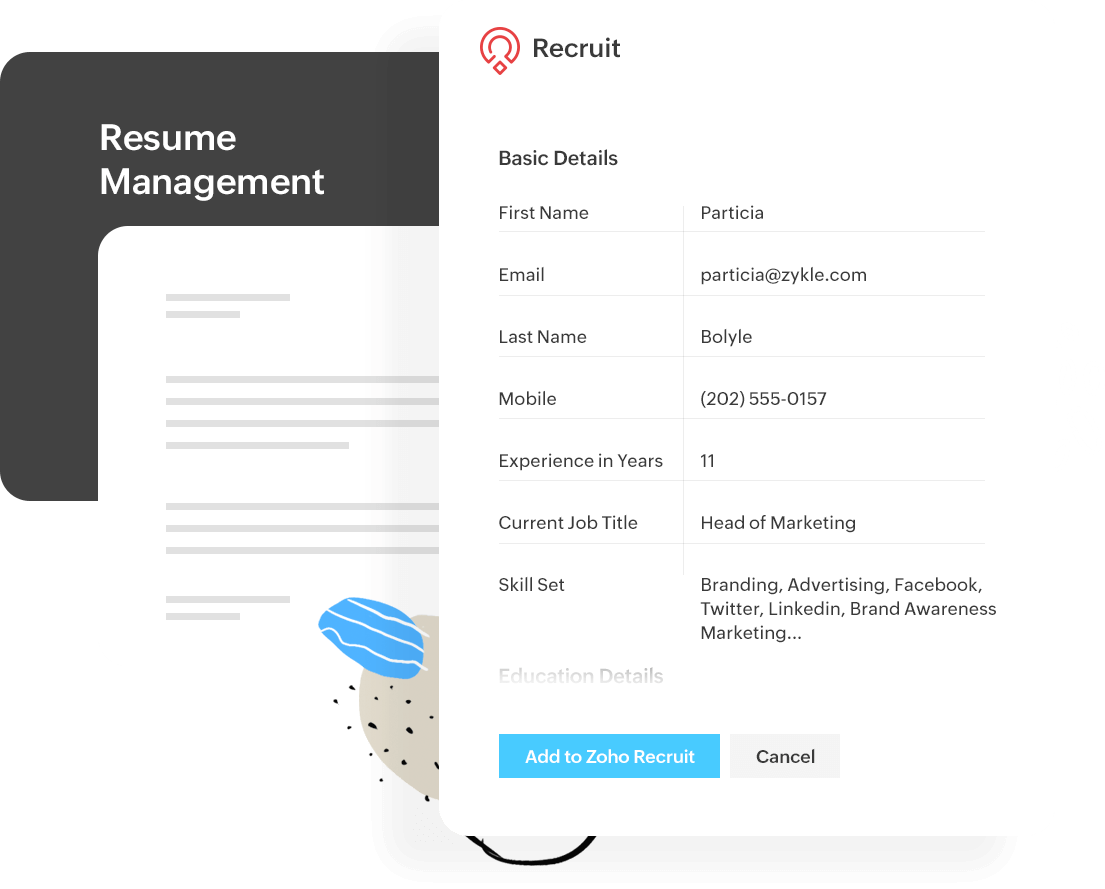 Make informed decisions with analytics
Predictive analytics in recruitment allows you to find talent quickly and reduce your cost per hire. With powerful recruiting analytics you can explore every aspect of your business, turn data into successful initiatives, and make better recruiting decisions. Zoho Recruit's sourcing summaries and other recruiting KPIs provide you with an overview of your job openings and help you identify sources for the best candidates.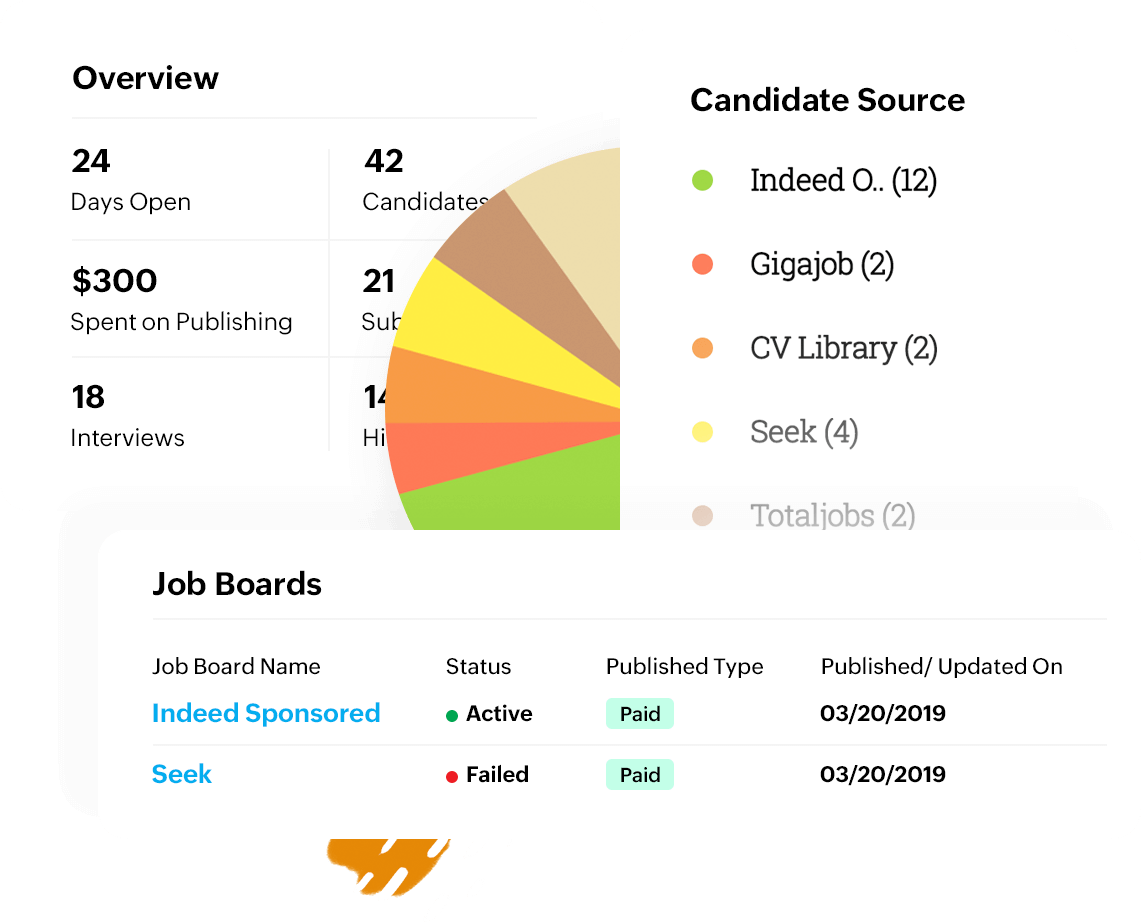 Frequently Asked Questions
What is candidate sourcing
Candidate sourcing or sourcing in recruitment is the process of proactively seeking talent that fit the requirement for current or future job openings.
What is sourcing in hr?
Sourcing in HR is the process of finding, screening and contacting potential candidates from various candidate sourcing platforms to build a talent pool for current and upcoming talent requirements.
How to source candidates for jobs?
There are several methods and recruitment sourcing platforms to search for candidates. One of the most common methods is to create a job ad with a comprehensive job description and posting it on job boards and social media.
Recruiting vs sourcing
Sourcing is the search of potential hires that fit your job requirements, while recruiting is the process of vetting these sourced candidates through assessments and interviews to ensure that they are competent.
What is direct sourcing in recruiting?
Direct sourcing is when companies employ methods to source and build their own talent pool without hiring any third party agencies.
Candidate sourcing strategies?
There are a lot of creative ways to source candidates that fit your job profile, and it is important to explore multiple avenues so that you can maximise the probability of finding the best talent. However, these are the five most important candidate sourcing methods that you need to implement:
Post your jobs on Job boards.
Build your employer brand and source interested candidates through social recruiting.
Post job ads on LinkedIn and reach out to candidates through InMails.
Build a career site and post all the job openings in your organization.
Create an employee referral program.
Sourcing channels for recruitment
Sourcing channels are platforms that recruiters use to find potential candidates. These include:
Job Boards
Social Media
Talent databases
Employee referrals
Active vs Passive candidate sourcing
Sourcing active candidates can be quite straightforward as these candidates are actively looking for a new job and will approach you as soon as you announce a job opening.
Passive candidate sourcing involves the recruiter reaching out to candidates through text, call or social media as they are already employed or are not looking for a job.
Fast and successful candidate sourcing with Zoho Recruit
We prioritize strong client and candidate relationships so you can hire the right individuals for your organization.
Get Started