Careers Site Management
Recruitment starts with creating the right impression for your applicants. Create a powerful careers site to deliver an exceptional candidate experience and branding.
Sign up Now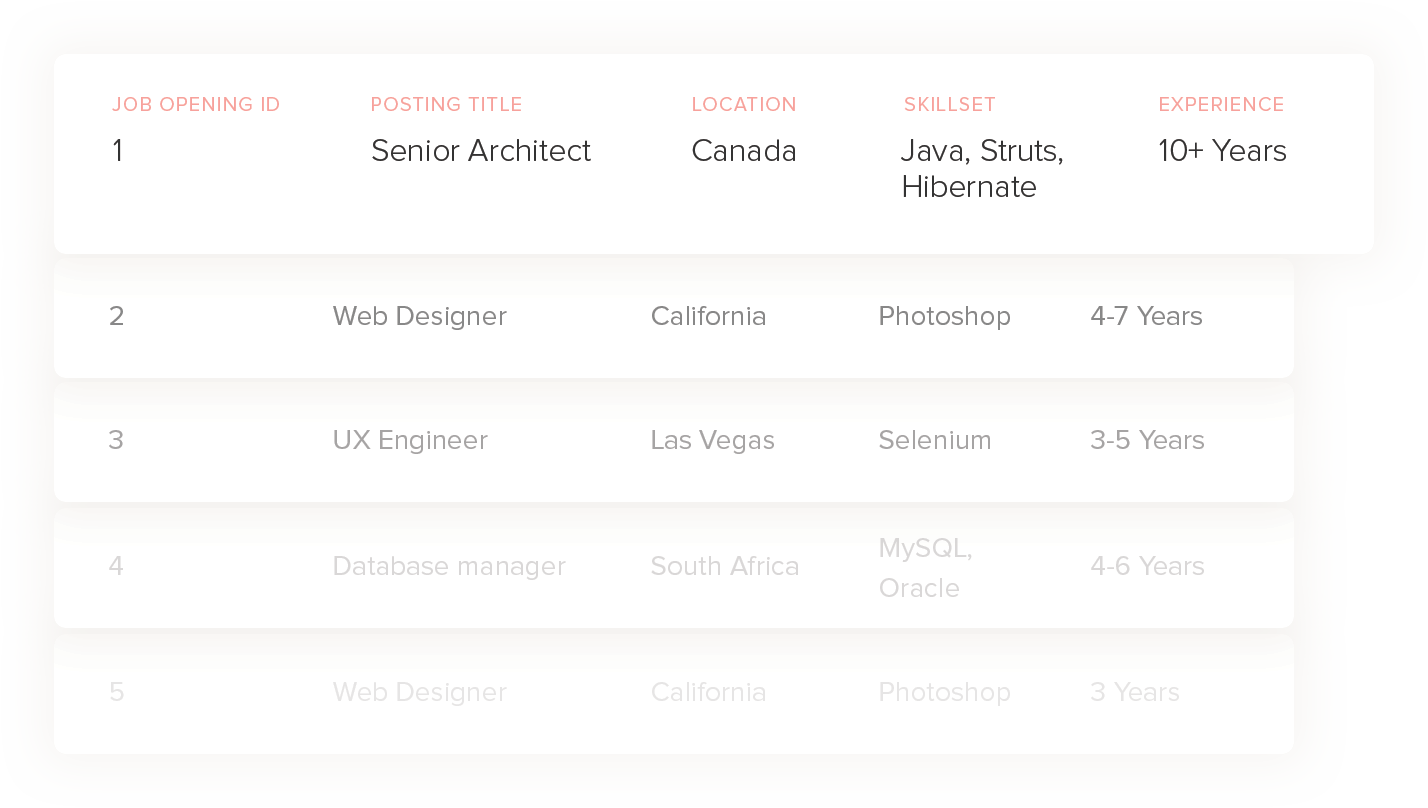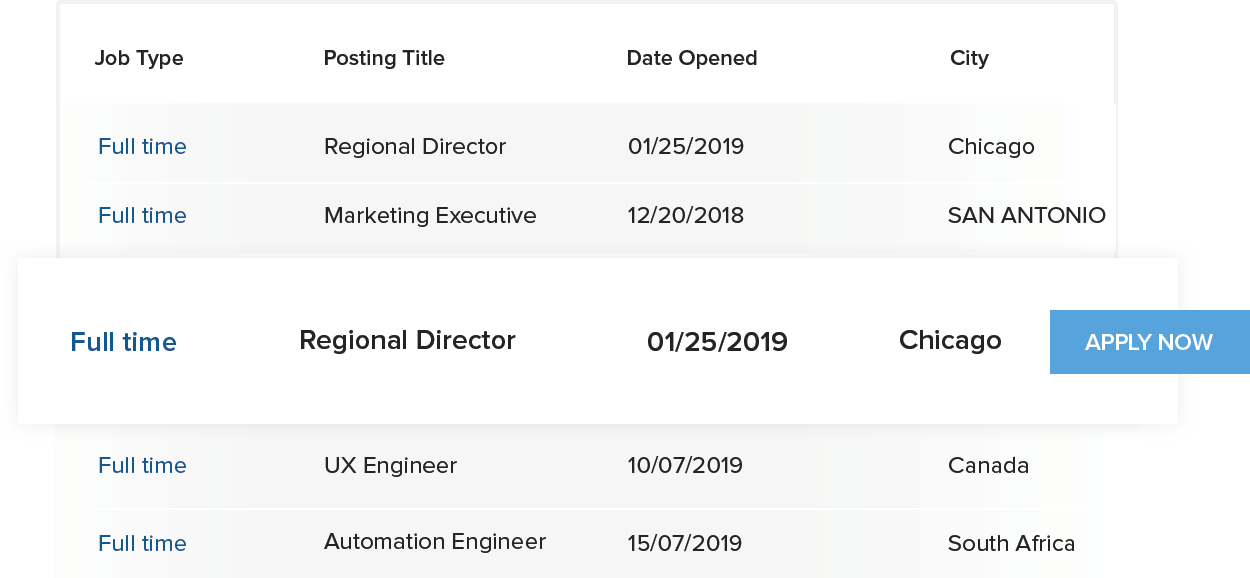 Create an employer brand.
Creating a career site that represents your brand to applicants is crucial. Zoho Recruit's careers website management feature helps you extend the look and feel of your brand by enabling you to alter URLs and add your logos, all without a single line of code.
Get a customized web address.
It's easy to create a customized web address for unique content areas of your site by using Zoho Recruit's subdomain mapping. Create a professional subdomain for careers on your site - jobs.yourcompany.com or careers.yourcompany.com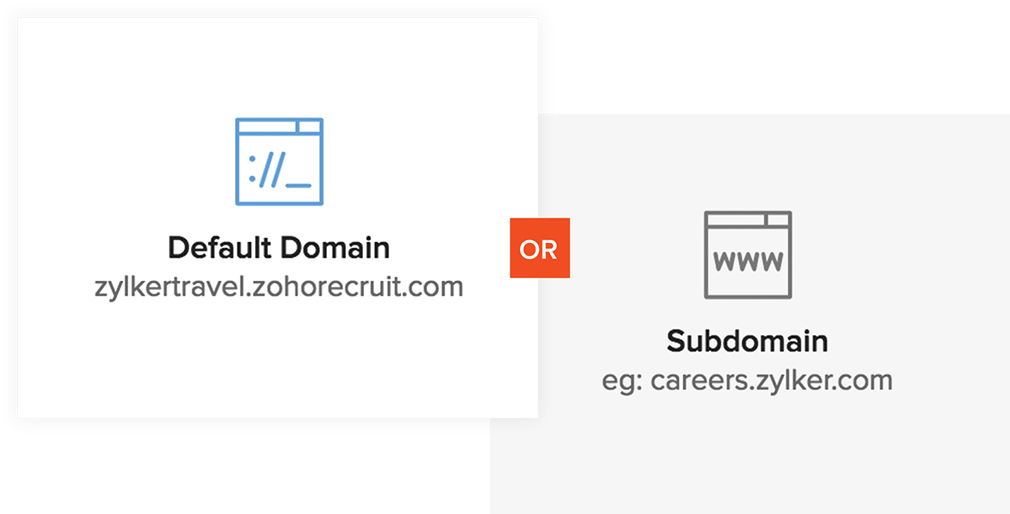 Embed it to your website.
The choice is yours. You can choose to embed the whole careers webpage or just the job application part into your website. You can even embed a form on your website that collects candidate information for a job that opens later.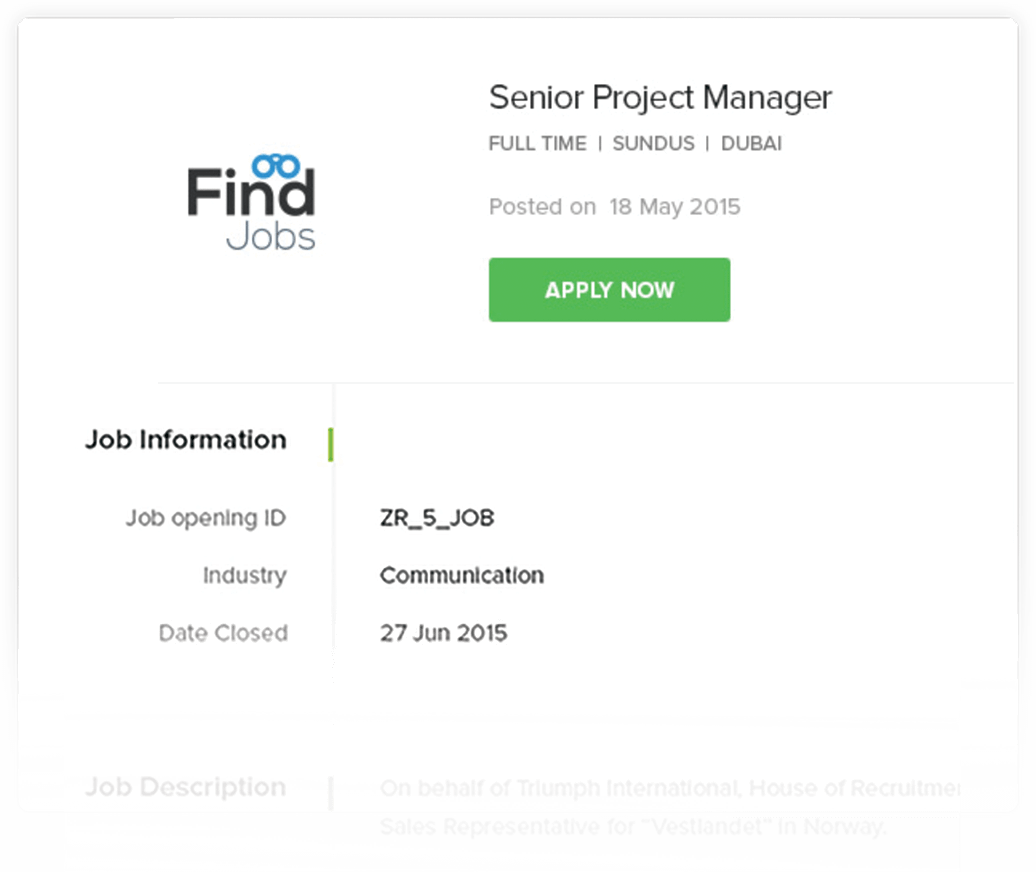 Traction. Transition. Growth.
Creating a powerful career site will improve the look, feel and credibility of your brand. Build an employer brand by setting up a branded career site within a few minutes at Zoho Recruit.
Sign up Now