Create, customize and manage your careers site
Successful recruitment starts with the right first impression. Create a powerful career site to deliver an exceptional candidate experience and promote your company brand.
Sign up Now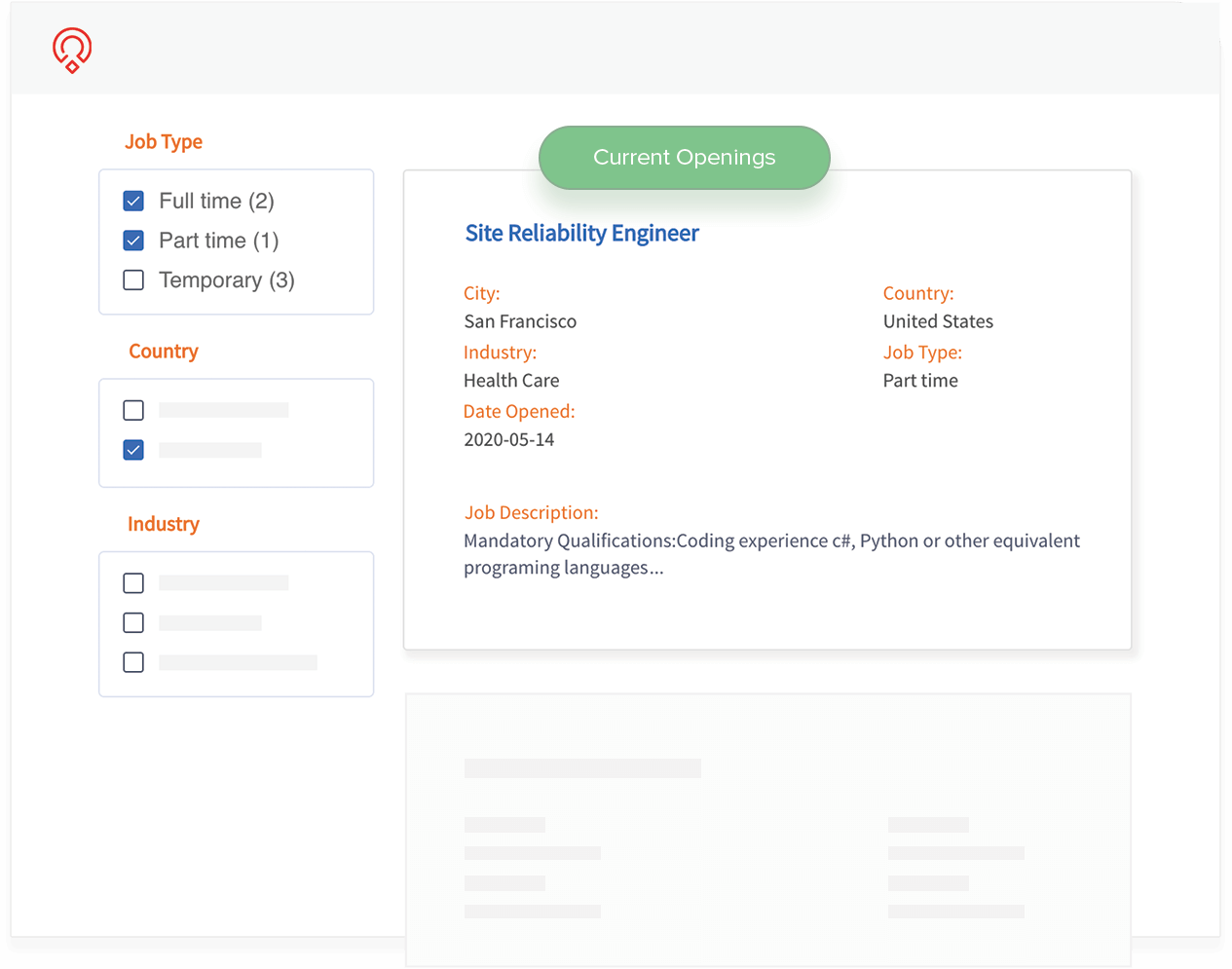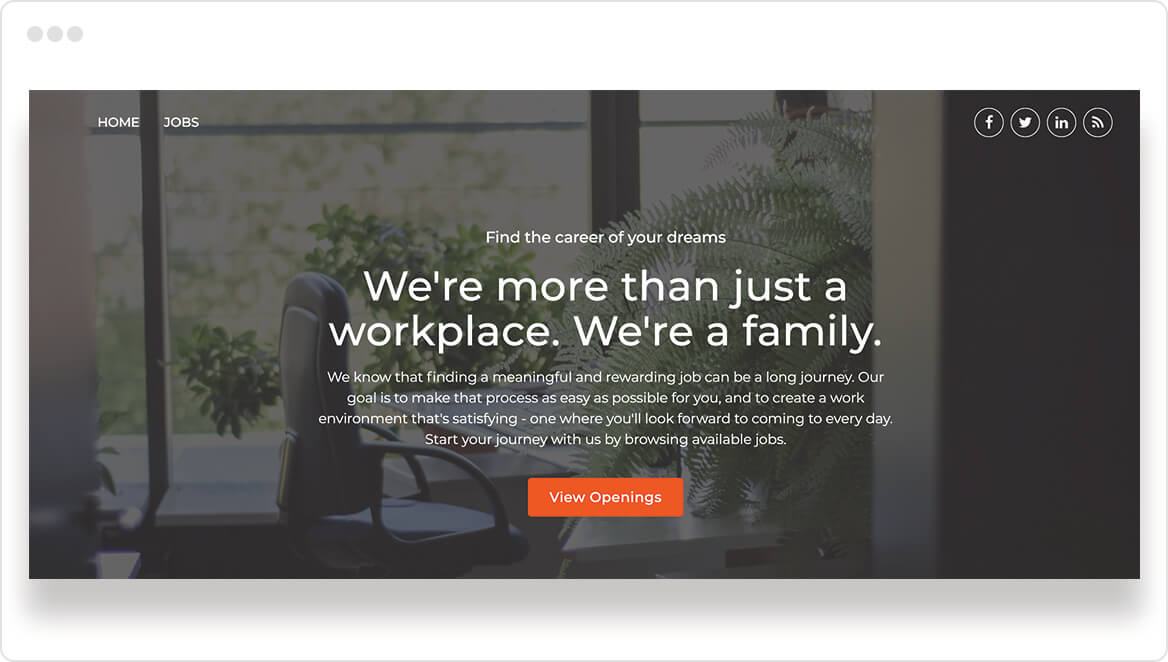 Design a careers page that portrays your brand.
Your career page could be an applicant's first introduction to your organization, so it's important to get it right. Customize Zoho Recruit's default layouts and themes to create a vibrant page for your job openings. Modify the job listing view, create custom URLs, and personalize job application forms, all without a single line of code.
Create a unique web address.
With Zoho Recruit's subdomain mapping, it's easy to create a customized web address for each webpage on your site. Generate a professional subdomain for your career page. For example, jobs.yourcompany.com or careers.yourcompany.com.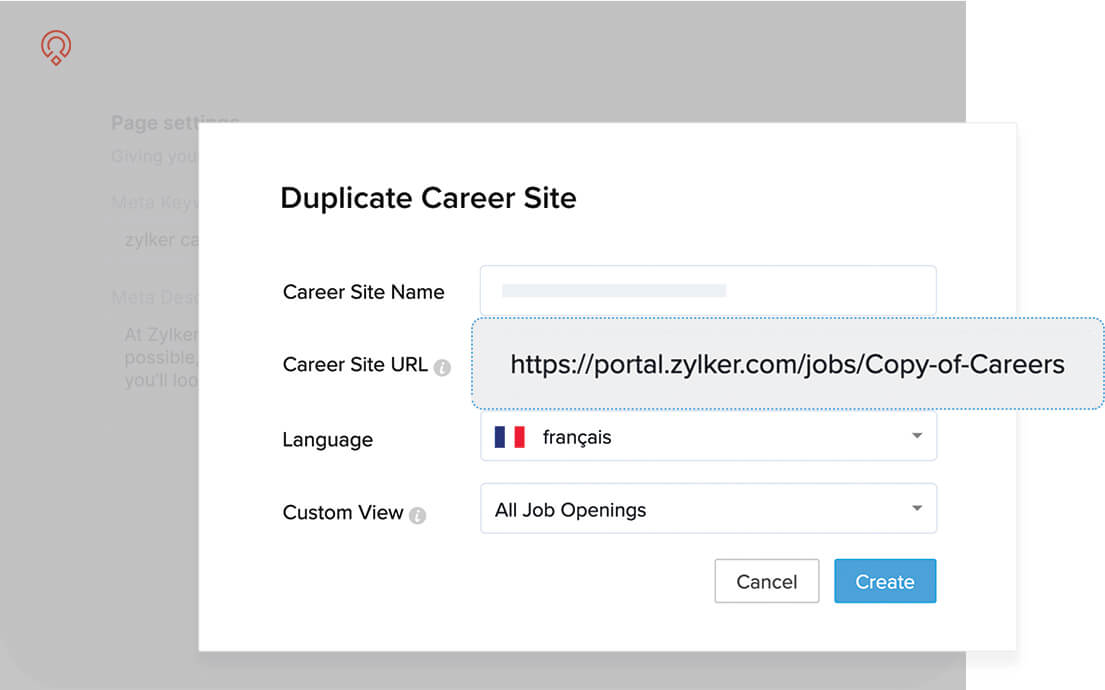 Limiting candidate drop-off and maintaining an esteemed employer brand are top concerns for recruiters. Zoho Recruit's career site tool is all you need to create and publish job openings in search of your next great hire.
Embed it into your website.
The choice is yours. With Zoho Recruit, you can add an entire career page to your site, or simply embed the job application form. You can even embed a form that collects candidate information for future roles.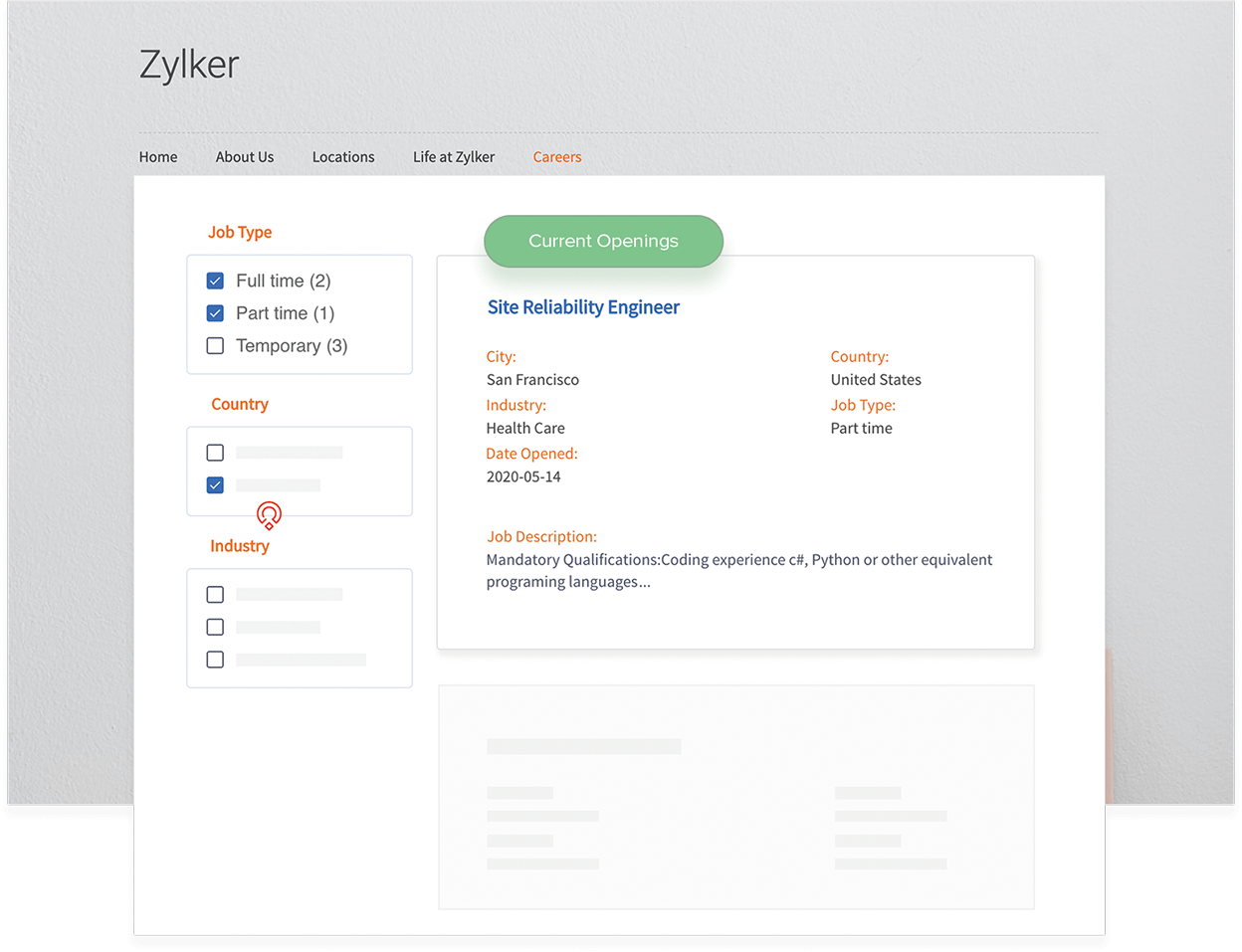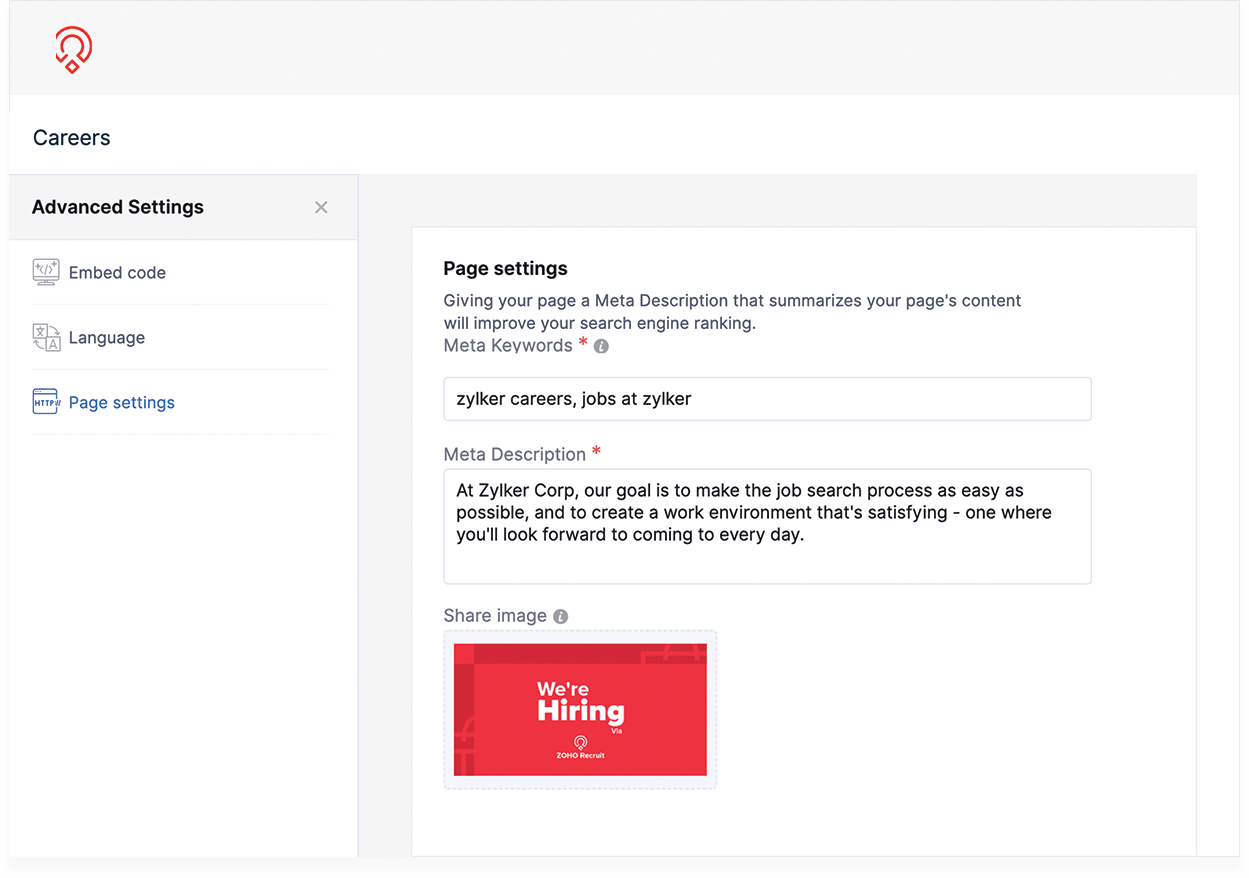 Build an SEO-friendly career page.
Select relevant keywords to ensure your page ranks in the top search results when candidates search for your organization.
Level up your application forms.
Zoho Recruit provides a customizable application form so you can select the appropriate mandatory and optional fields for applicants.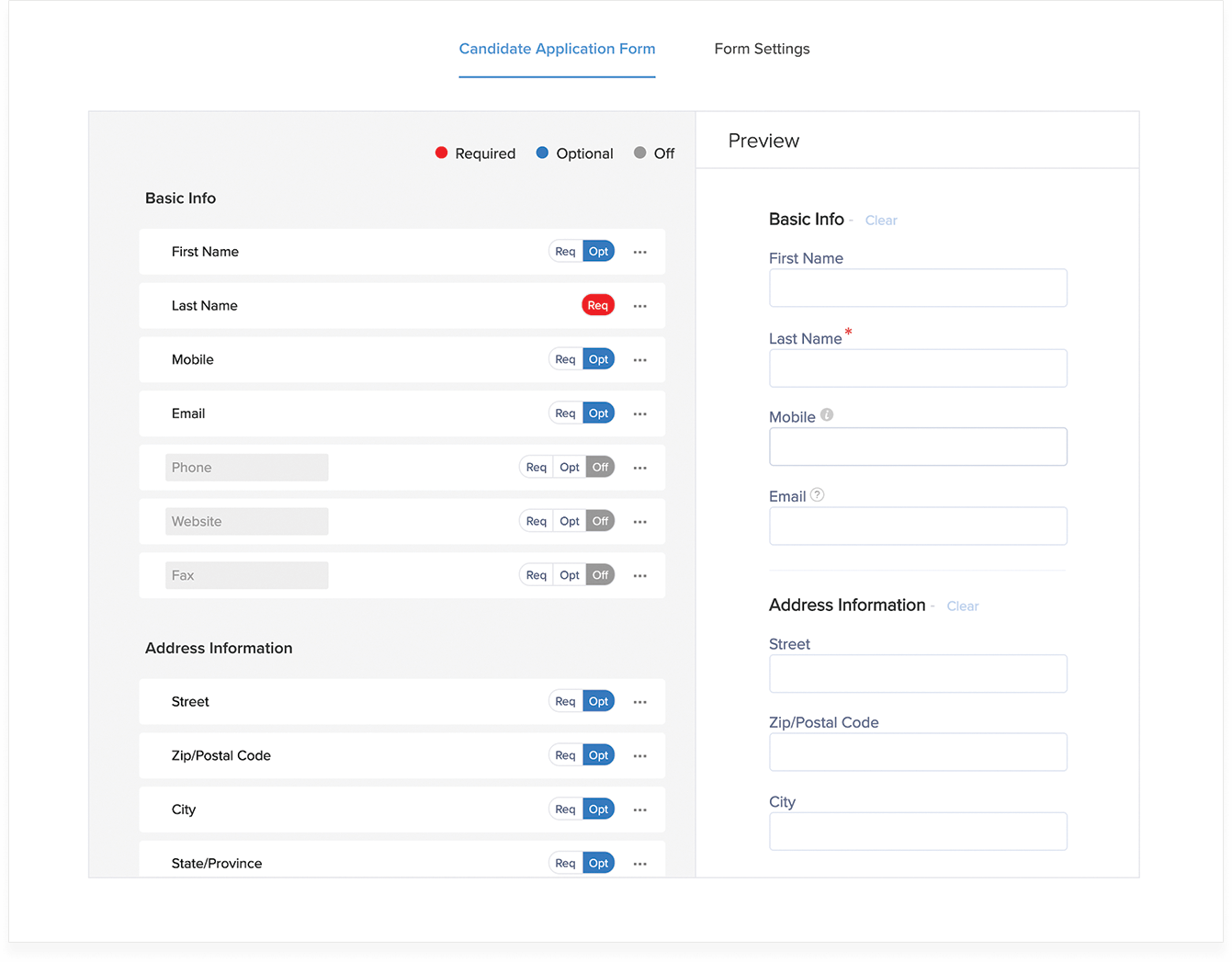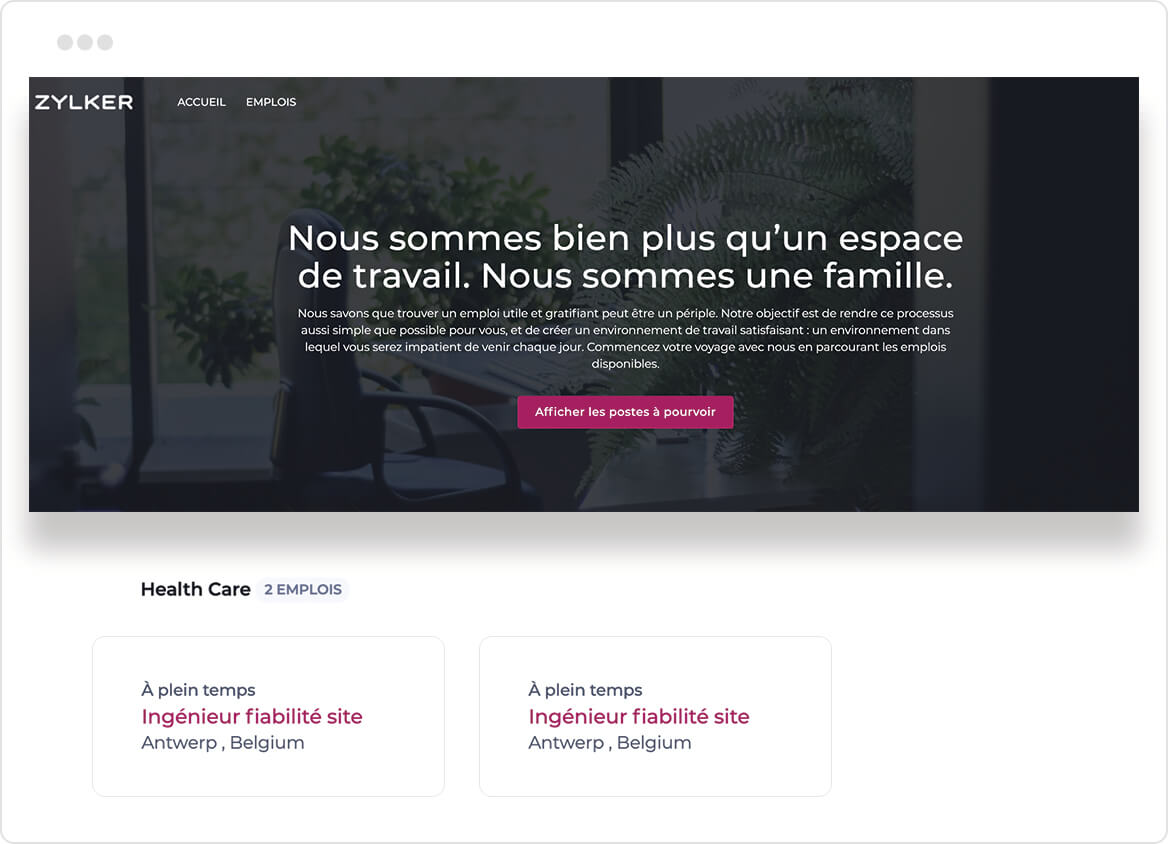 Localise your page in 25+ languages .
When hiring talent across the globe, language can often be a barrier. With Zoho Recruit, you can localize your pages in 27 languages.
Provide a seamless mobile experience.
More and more candidates are applying for jobs from their mobile devices. Our software helps you create a mobile-friendly career site so you can meet job seeker needs. Candidates can complete job applications, upload resumes, and attach related documents, all from their phone or tablet.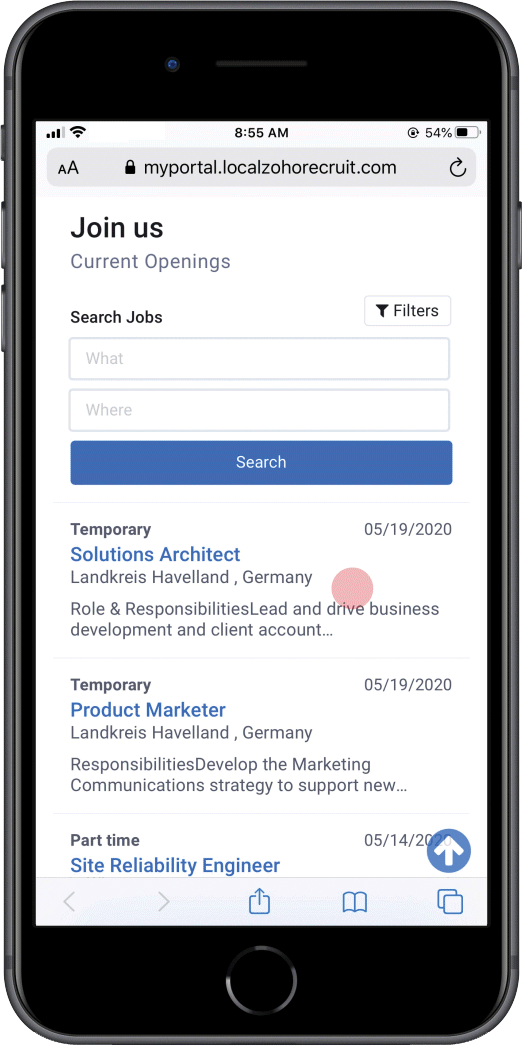 Traction. Transition. Growth.
A powerful career site can improve the overall candidate experience and elevate your organization's credibility. Build your employer brand by setting up a career site with Zoho Recruit.
Sign up Now