Marc from Work Pics 360—one of the first Zoho One customers—loves everything Zoho stands for
The company
Work Pics 360 (WP) is a NSW-based virtual tour, photography, SEO, and Google My Business specialist, servicing the Central Coast, Sydney, Newcastle, Hunter Valley, and beyond. Founded in 2015 by Marc Charette, WP thrives on helping its customers realise their full business potential—that is, to "be found, be seen, and be trusted," according to Marc. His services are built around this concept. To be found, you have to improve your local search rankings and so you can be found by the right people at the right time. To be seen, it's important to update your online images often to attract more attention and interest. And being trusted involves maximizing online word-of-mouth marketing with online reviews, testimonials, and recommendations.
Prior to WP, Marc worked in the consulting world for 13 years, training businesses and individuals in sales and financial services in Canada. "I accidentally started a photography business," Marc says. "I had a contract in the tourism industry preparing ads for touchscreens in visitor centers, but the photos they were using weren't great. So I offered to take some, and people loved them enough to start buying them off me." Shortly thereafter, Marc applied to become a Google Trusted Photographer, thanks to a friend's suggestion. The certification allows Marc to publish photos directly onto Google Maps on behalf of businesses. "Ever since 2015, that's what I've been doing—while of course expanding into a number of other specialties," Marc adds.
One of Work Pics 360' biggest customers is Planet Fitness. "If you wanted to see what a Planet Fitness looked like inside, how could you do it? Everyone has photo and video content, but virtual tours are a little different," he continues. "My favourite thing to do is the virtual tours, because it is unique, and a big niche that people can't do by themselves." His virtual tours are of great value to customers, who end up using them for years on end. "Most of the tours I've shot that are six or seven years old are still being used by my clients," Marc says. "It's incredibly important to me that the virtual tours I create are products that they can use for many years to come. One customer I shot a virtual tour for in 2015 said he's been using it ever since and it was the best money he's ever spent in marketing."
Marc is a community man at heart, and is in a number of different local organizations, including the Central Coast Sustainability Association, LinkedIn Local Central Coast, Central Coast Tourism, Wyong Chamber of Commerce, Gosford/Erina and Coastal Chamber of Commerce, and the Wild Fig Service Alliance.
The Challenge
Having been in the technology world for decades, and advising technology best practices for businesses for over 30 years, Marc knows the importance of a good system for managing customer relationships, finances, and more. "I've used between 30 and 35 different CRMs over the years," he says. "When Maximizer [a CRM] first came out for Windows 2.11, I used it. I went from that to Business Vision 2, which was a full POS with an inbuilt CRM. From there, I used probably a dozen others, including HubSpot and then moved to Apptivo, another CRM that had invoicing, but no real bookkeeping."
In 2015, when Marc started Work Pics 360, he had been using Apptivo, but due to the limited bookkeeping functionality, he decided to start researching other options. "I did a lot of comparative research. I think I saw Zoho come up on a comparison website. The only other company that offered something close was Salesforce. Hubspot was in the list initially, but when I looked at their pricing to upgrade, I took them off," he says.
Because of his experience with CRMs, Marc had a list of must-have features. "I didn't want to have to use Zapier [a third party integration tool]. I had just bought MYOB [an accounting tool], but cancelled it because I had switched over the Zoho Books instead. I don't think you should have to step out of the system to run the business."
Reflecting on his days working at RadioShack, he recalls that their software was built internally. "We had an amazingly powerful POS system," he says, "and everything was really well integrated. That taught me the importance of integration. And I really started to notice how many businesses out there are not that efficient."
More recently, we've all heard how damaging COVID-19 has been for many businesses, and Marc's story is not unlike others. The pandemic was tough for WP—from an average of 70 virtual tours every year, business dropped to about 12 tours in 2020 and 17 in 2021. "It finally started to pick back up at the start of 2022, but with all the bad weather, it's been difficult to schedule shoot days," Marc explains.
With many virtual tours being reliant on the weather, Marc is grateful for the other facets of his business that have really helped him during this time. "I also did have about 20 or 25 clients on Zoho Subscriptions before COVID-19. One of the services I provide with my online directory listing service is helping businesses ask for customer reviews on an ongoing basis. I have an app for that as well, but unfortunately, most of those clients were in the hair and beauty industry, and those were the first services to go, and they stayed shut the longest."
The Solution
For Work Pics 360, its Zoho journey started in 2015 with the CRM. After finding Zoho CRM on a comparison website, Marc started to research how it would differ from his experiences with other CRMs, and most recently, with Apptivo. "It seemed to have lots of marketing and sales elements," he says, "but Apptivo lacked in the finance side of business. I started researching other applications, and when I found Zoho CRM, I liked the look of it, the pricing, and the company—so I started a free trial."
Marc used the free version of Zoho CRM for over a year, and at the end of 2016, he upgraded.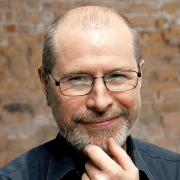 In early 2017, Marc added Zoho Invoice to manage his invoicing and Zoho Forms to build customer-facing forms. Only a few months after the official launch of Zoho One, Marc decided to transition to the full suite of apps. "I looked at the subscription cost, and it made sense to move to Zoho One so I could start taking advantage of the other apps as well," Marc says, having used Zoho One ever since.
Instead of the leads module in Zoho CRM, Marc and his team make good use of the keyword tag function available. "The biggest way I get new customers is by attending events," Marc says. "Because of how my business is run, I put everyone I meet straight into contacts, and then use tags to inform what type of contact they are—hot or cold, and so on. Then I can search using the tags, so I can find the hot contacts and follow up with them sooner. For me, creating leads requires more work and doesn't make much sense at this stage, so I prefer to skip that step," Marc explained.
When he takes on a new client, the first thing Marc does is add them to the CRM. "I find that the flow and structure of having them in the CRM is better," he explains. "Then in the future I can send them emails through Zoho Campaigns and have that tracked in the CRM as well. I use Zoho Books for doing all estimates, so I can create the Books quote from the CRM, or from Books create the quote based on the data being pulled in from the CRM."
In the mobile version of CRM, Marc also uses the map functionality when visiting clients to see if there are other clients along the way, or in the area. "When I see a client for work, I tend to be travelling long distances, so I find it really helpful to be able to see if I have any other clients in the same area, using the map view, so I can check in on them on the way. I use that in the CRM on my phone."
Like many Zoho customers, Marc continues to use third-party subscriptions alongside Zoho One. Specifically, he has integrated Google Mail with Zoho CRM. "I can actually go into the CRM and see the history of emails with each client in their client record. This is one of the places where Zoho CRM is extremely useful to me," he explains.
The first apps Marc implemented after switching to Zoho One were Zoho Campaigns and Books. He uses Campaigns to send out educational content to his contacts. "I do an email campaign once a month, usually, but sometimes it can be once every six to eight weeks, and sometimes three times a week. It just depends on how much information I have to share with everyone," Marc says. "I make it easy to unsubscribe as well, and I don't send many, if any, marketing-style emails."
Marc uses some other Zoho apps here and there, including Zoho Notebook, SalesIQ, Social, Forms, and Analytics. "Surprisingly, I do use Notebook quite a bit. I've also used SalesIQ a little, and have actually managed to pick up a few sales from using it. I use Social sporadically because I tend to only focus on LinkedIn." Marc adds that he's dabbled with Zoho Forms. "I plan on using it a lot more in the future to capture existing client data before I do a directory listing update for them." He also uses Analytics to run reports and track his fiscal year-end.
Benefits and ROI
A huge benefit for Marc, and something he was missing in previous solutions, was that Zoho One has everything in the one place. Marc thinks of Zoho as "the warehouse of all my customer, marketing, financial and business data."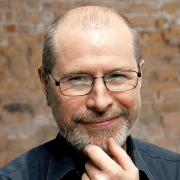 Another key benefit is Zoho One's availability of native integrations between many of the applications. "Almost everything inside Zoho does not require an API to integrate," Marc says. "There are so many native, one-click turn-on integrations, and none of it is going through third-party applications like Zapier." If there is something that requires an API, Marc adds, he takes advantage of Zoho Flow and Zoho Marketplace. "With Flow you can build your own integrations, or Marketplace has a number of integrations built by Zoho and even other businesses."
Privacy and security are also very close to Marc's ethos, which is another reason why he chooses Zoho. "The single most important reason I am a huge fan of Zoho is the ethos and ethics behind the company. I remember being at a Zoho conference and hearing Vijay Sundaram [Zoho's Chief Technology Officer] talk about data. He said, 'your data is sacrosanct.' And that really struck a chord with me. The one thing where a good ethos is essential in my eyes is in terms of data privacy and security," Marc says.
In previous roles, Marc had learned the importance of companies being in control of their business. "When I worked at RadioShack," he says, "they were building and selling computers, they were writing software, and they had their own team for that. And that gave me the impetus to look for a company that was thinking in the same way. Zoho is the same, and that's another huge reason why I support and use Zoho so much. Because I trust the company and the brand."
An obvious technology lover, Marc joined Zoho's Affiliate program. "I am an Affiliate Partner. Obviously it's great to be involved in the program and get a bit of a reward when I refer clients, but I don't use it all the time, and truly don't care that much. What is important to me is that my clients, and people I refer to Zoho, are using something that I know works really well," Marc says. "I wouldn't refer something I didn't use and love."
Marc also loves that Zoho One was easy to get started, and the support has been great. "It was pretty easy getting started with Zoho. It was definitely no more difficult than any other platform," he says. "The customer service has been pretty damn good. Most of the time, they send me a well-thought-out response, or if it's something they can't do, they provide me with a workaround, or more information, and they add it as a feature request."
Under Zoho's Emergency Subscription Assistance Program (ESAP) at the start of the pandemic, customers who had fewer than 25 employees and were severely impacted by COVID-19 were offered up to a $2,000 waiver of their subscription. Work Pics 360 was one of the 20,000 Zoho customers that received ESAP credits during the pandemic. "At the time, I had lost a lot of clients due to COVID, so it was honestly great timing. I was able to take some time away from stressing about paying bills and focus on improving other areas of my business, like my SEO and consulting services, product photography, head shots, and general editing work," Marc says.
Looking Forward
In the future, Marc has plans to offer stock photography for a monthly fee. "The great thing about Zoho One is that I won't need to find a new piece of software for this process—I can just head into the admin panel and turn on Zoho Subscriptions. I like to try everything a little bit to get to the gist of it and see how I would use it. It's great having so much available inside Zoho One."
Eventually, Marc would also like to transition to using the Zoho Office Suite. "I feel a bit stuck on Google. I am a certified Google photographer, and am already paying them a lot of money for storage because virtual tour photos are massive and require several terabytes to store backups. I would like to start using the Zoho Office Suite, but that might have to wait." He adds, "I have not used Survey yet but I know there is some power in there that I am leaving on the table without using it, so I will try and incorporate that somehow."
Having started in 2015, virtual tours were—and still are—very far ahead of most people's time. But Marc and his customers have seen the almost endless value virtual tours bring to businesses. "I'm quite focused on where I want to take my business. I am incredibly passionate about virtual tours, and the goal would be to get someone else to handle the SEO, consulting side, so I can focus on the tours. To do this, I know I'll need a really solid platform, and I feel very happy and comfortable to be using Zoho One," Marc says.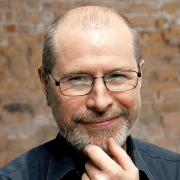 Thanks so much for sitting down with us to chat about your business, and why you love Zoho! We appreciate you and can't wait to see where you take Work Pics 360. Here's to many more years as part of the Zoho community. Cheers to Marc and the team!