Send Handwritten delivers great customer experiences using the Zoho One app suite.
The Company
In the pre-internet years, businesses sent physical mail to their customers. Whether it was a monthly magazine, an upcoming offer, or a thank you card, all content arrived at our doorsteps, which made brand interactions feel more personal. Send Handwritten was formed with the intention of bringing back personalised postal mail. According to Greg Smith, the company's CEO, its goal is to "help clients get the attention of difficult-to-reach business decision makers." It does this by designing and producing custom cards on behalf of its clients. These cards are wax sealed, client branded, and handwritten by real human beings.
Operating in half a dozen countries, Send Handwritten also offers multiple lead generation and retention services, including data curation, marketing strategy advice, and an integrated LinkedIn concierge service. An experiential educator by trade, Greg Smith spent 25 years running outdoor education programmes for young adults. However, after bringing in a partner who didn't share the same ideals about customer service, Greg had to start again. "Send Handwritten came from the frustration of seeing a business fail because of bad customer experiences," he said. "It turns out caring is profitable."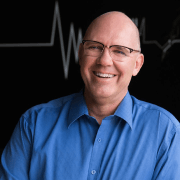 The Challenge
Before Greg became CEO, Send Handwritten was relying on a basic CRM system and a series of spreadsheets to manage customer relations. However, as the business grew, Greg realised that its CRM wasn't doing enough.
The company's processes were labour intensive and clunky because it lacked a single source of essential information. "We had spreadsheets for various categories and that was messy," Greg remarked. They could only manage 15-20 clients at a time, with all the data being updated in spreadsheets and shared amongst the team. They needed to store and manage clients' data more effectively, automate the sales pipeline, and communicate both within and outside the team. It became important that all team members access the same database, track internal discussions, and interact more efficiently and effectively than they could with email.
The Solution
Greg is self-professed non-technical. At a business networking event in Tweed Heads, he met Avon Collis, a Zoho Authorised Partner. Avon's business, Relevate, provides CRM consultations and IT services. "Avon had a vision for what we needed and he did all the research. He suggested Zoho One as the best option from a technology point of view," Greg said.
Before deciding on Zoho One, Greg and the team from Send Handwritten evaluated other possible solutions, such as Active Campaign and Mailchimp. However, with Avon's guidance, Greg found Zoho to be more suitable. "I was relying on somebody else in the space, knowing I didn't have any experience in tech."
"Avon spent a lot of time with us in the early days to set it up and get us going," Greg said, speaking of the Zoho implementation process. Relevate helped Send Handwritten set up Zoho CRM for comprehensive use—from capturing leads to converting them into contacts and deals, and eventually managing client accounts. This has helped Send Handwritten identify all the information it needed to streamline operations and create a seamless experience for its clients. The Send Handwritten team also uses the Blueprint feature to outline their sales processes, ensuring there's a clear record of how things work and that everyone on the team stays informed. "Our CRM is the go-to storage area, and we base all our creative solutions on that," Greg said. "It includes details of what a campaign should look like, and all the data relevant to that client."
"Now data management is a lot cleaner and more controlled. Send Handwritten can now handle hundreds of clients and growing," said Avon, their Zoho partner, and founder of Relevate.
"We've built a customer portal as part of our CRM," Greg said, explaining the way his team uses Zoho Creator. Once a client decides which service they want to hire Send Handwritten for, the team will work out a marketing strategy. They then design the creatives and do some data analysis to find more information about their clients' potential mail recipients. The team then uploads all this information to the Zoho Creator portal.
"The client can then get into the portal and approve or disapprove, line by line or the whole lot," said Greg. Once the client has chosen the designs, the Send Handwritten call team will ring up all potential recipients to confirm their contact details and consent to receive mail. During these calls, the team makes notes directly in the customer portal so that the client also gets live access to details of the project's progress.
Send Handwritten also presents clients with reports based on the data in the customer portal. "Like how many appointments were made this month, how many requests for information, how many people are warm but not ready yet. We also use Zoho Forms for team reporting—our data analysts and appointment setters have their own forms." With these forms, the team can enter client data in a consistent format. In the case of appointments, the client also receives a confirmation email every time a meeting is booked. "This keeps the customer up to date and allows Send Handwritten to control its information and keep it out of spreadsheets," Avon said. With Relevate's guidance, Send Handwritten has integrated their WooCommerce store with Zoho CRM. They've also integrated Zoho SalesIQ and Zoho Forms with their website to capture new leads and engage with clients.
The team uses Zoho Campaigns to send email updates to their client base. "All we've done so far is send out emails and I go back into Zoho Campaigns and check out who's taking an interest and who's not."
Apart from these apps, the team uses Zoho Connect for internal team communication and Zoho SalesIQ to analyse their website traffic. They're also in the process of adopting Zoho Vault to manage their passwords and security.
For product inventory, the Send Handwritten team is using a combination of Trello and spreadsheets. "We still haven't had the time to set up Projects to manage our processes the way we need them managed," Greg said.
For accounting, the team uses Xero.
Benefits and ROI
"Zoho is helping us do more with less," Greg said. Without Zoho One, "more stuff would get missed, data would get lost, progress of each project, and the history of what people have done with us—all that data would either be completely lost or not even collected."
Send Handwritten's Zoho partner, Avon, manages most interactions with the Zoho product and support teams.
As a result of implementing Zoho One, Send Handwritten has improved efficiency, customer experience, and employee experience. "The data team and the appointment setting team are in one space—they can see what each other is up to which is helpful. We're much more efficient with Zoho CRM than we'd otherwise be," Greg remarked.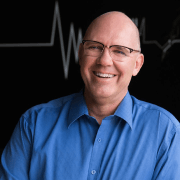 Looking forward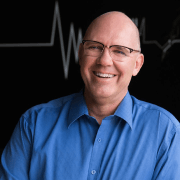 Send Handwritten's next plan is to transition to Zoho Inventory and integrate it with Zoho Projects. At the moment, the company is using Practice Ignition, an accounting solution to automate and manage proposals, finance, and payment tracking. "It's an expensive system to use but I'm familiar with it now and my clients are familiar with it. At some point, Avon has a plan to replicate that in Zoho," Greg explained.
The team also intends to replace their Xero Practice Manger setup with a workflow in Zoho. Using the Mail Merge feature, they'll send details from the Deals module in Zoho CRM to a Zoho Writer document. They'll use the document to create an invoice in Zoho Books and send it back to the client to get it verified with Zoho Sign. The process will then integrate back to Send Handwritten's accounting system in Xero.
Thanks for sharing your story with us, Greg and Avon. We're excited to see Send Handwritten grow further with Zoho.