Voice of the Customer
Zoho Meeting has been recognized with the Gartner Peer Insights Customers' Choice distinction for our interactive collaboration experience.
Learn more

Strong Innovator - Cloud Meeting and
Team collaboration services 2021
Frost and Sullivan has named Zoho a strong innovator for our customer-oriented growth and innovation in meeting space.
Learn more
Zoho Meeting:

The benchmark for enterprise video conferencing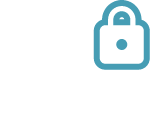 Secure your video conferences
Collaborate over cloud-based video conferencing without worrying about security. Personal and professional data transferred over online meetings is secure with Zoho Meeting's TLS 1.2 encryption. Features like moderator controls and two-factor authentication add an extra level of security and keep intruders at bay.
Learn more about Zoho Meeting's security policy.

Collaborate in real time
Share your entire screen or only a specific application window with meeting participants through Zoho Meeting's screen sharing feature. Send messages, share work files, brainstorm with whiteboards, and remotely collaborate over one video conferencing platform.
Learn more about Zoho Meeting's collaboration features
Customize your meeting experience
Incorporate your business logo, create a custom domain, and embed meeting links to provide a tailored experience for meeting participants. Host secure online meetings from a domain of your choice and embed custom meeting links into your website to reinforce brand recognition.
Learn more about customization and branding in Zoho Meeting

Only pay for what your business needs
Zoho Meeting offers different pricing options based on the number of participants in your organization. Our enterprise meeting software's subscription model helps you meet your current business requirements while ensuring scalability as your business grows.
Check out Zoho Meeting's detailed pricing model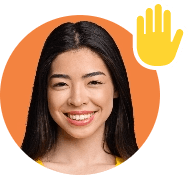 Improve audience engagement
Engage your business workforce through interactive polls, Q&As, and the Raise Hand feature. Interact with and receive feedback from meeting participants just as you would in an in-person meeting. With the click of a button, you can allow participants to answer poll questions and discover their perspectives in real time.
Learn more about Zoho Meeting's interactive features
The components of exceptional enterprise meeting software
Online business meetings that are always secure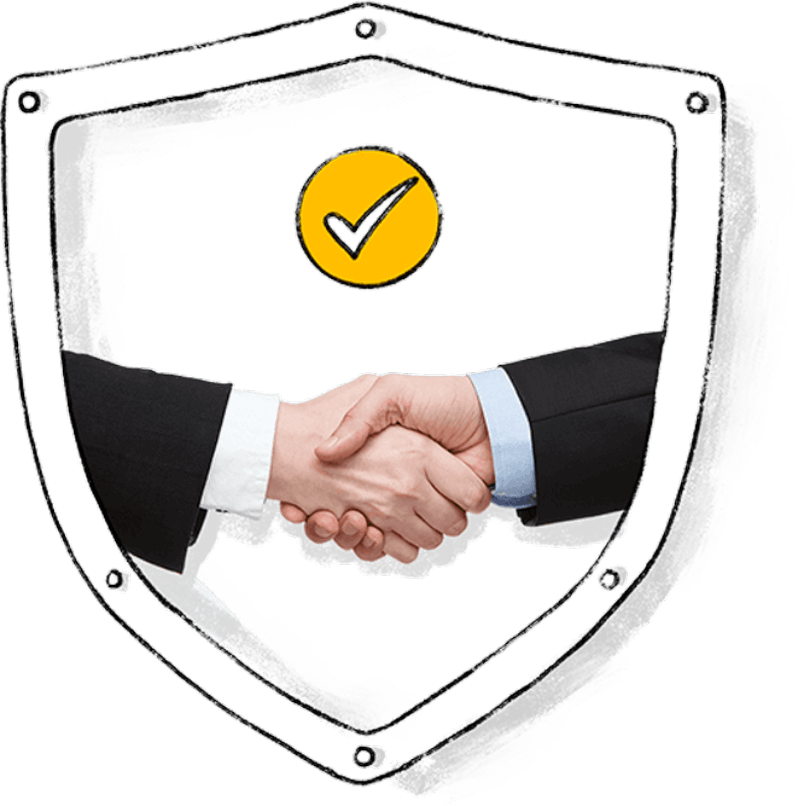 Security is a top priority when it comes to enterprise business software. The following safety features make Zoho Meeting's enterprise video conferencing software the ideal space for online business meetings.
TLS 1.2 encryption protects video and audio feeds from intruders
Two-factor authentication protects against brute force attacks
Moderator controls allow hosts to mute and unmute participants, grant authorized control to co-hosts, and remove participants from the meeting
Lock meeting feature ensures private meetings with selected team members
Zero tracking or selling of user data for commercial purposes
See how Zoho Meeting's enterprise video conferencing software has helped businesses around the globe
"We looked at a wide range of web conferencing options and Zoho Meeting was the clear choice. The value, flexible audio options, and ease-of-use were the key criteria. The service meets our needs perfectly!"
Randy Fougere
Think2Grow Marketing
"Zoho meeting works every time, which is remarkable since I work with so many clients. Even for those of whom are not particularly computer literate, they are able to link to meet with me online with ease. This remarkable tool helps save gas and time. It also enhances my status as a professional. I love this application. Thanks for keeping it simple. Another happy client, thanks to Zoho meeting!"
Thomas Antolin
"Integrated with other Zoho services. Easy to use."
Andonisz Haronisz
Antotech
Mobile apps for quick business calls
Remote work often requires staying connected on the go. Zoho Meeting's mobile apps for iOS and Android make it even easier to meet with your colleagues on the fly.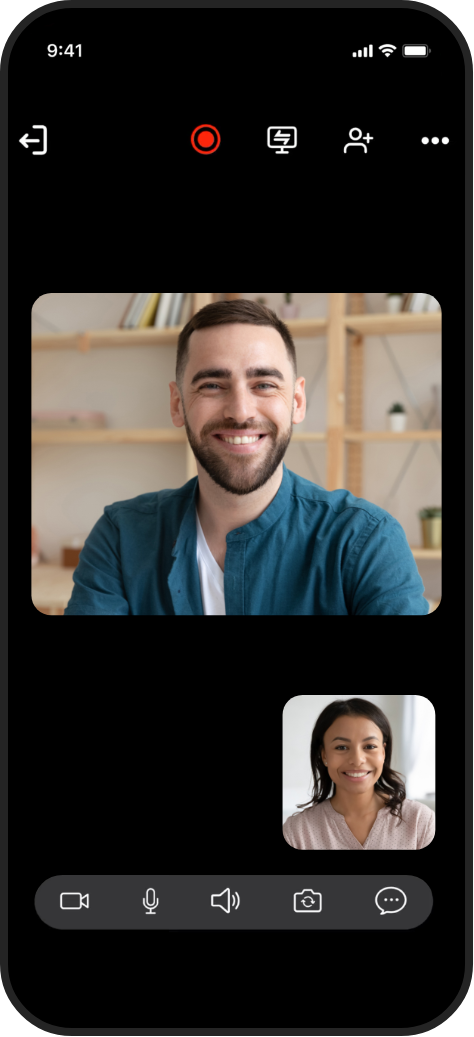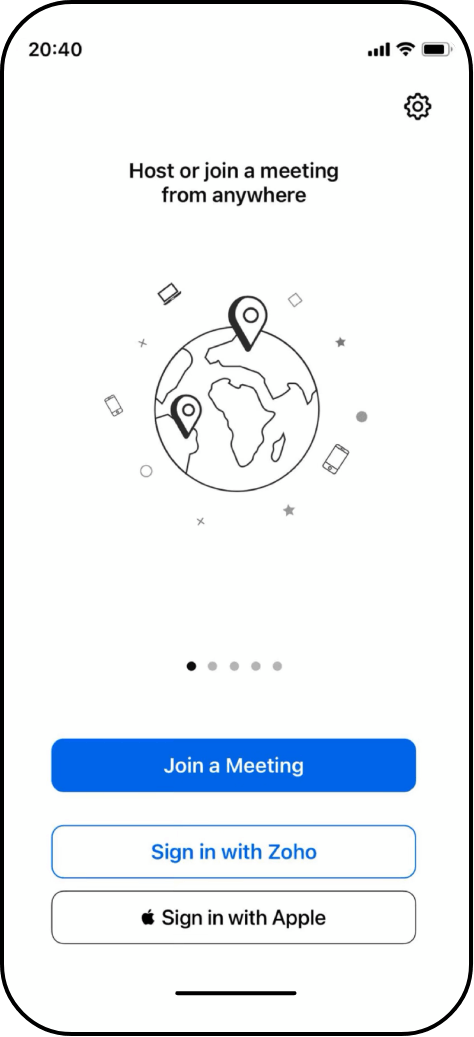 Frequently Asked Questions
01. What is enterprise video conferencing software?
Video conferencing solutions that are designed for efficient business meetings are referred to as enterprise video conferencing software. This software is carefully crafted with enterprise-oriented features like cloud-based meeting, screen sharing, meeting recording, department-based meeting, and so on.
02. What are the essential features in an enterprise video conferencing solution?
A typical video conferencing solution for enterprises comes with the following features:
Meeting recording
Department-based meeting
Lock meeting
Virtual background
Co-hosts
03. How to conduct productive remote business meetings?
Prepare a meeting agenda and schedule your business meetings well in advance.
Use remote collaborative features like screen sharing and whiteboard.
Leverage virtual backgrounds and have a professional on-camera appearance.
Use interactive polls and Q&As to understand your team's opinion.
04. Can we use Zoho Meeting's enterprise video conferencing software for free?
Yes, you can! Zoho Meeting offers its enterprise video conferencing solution for free with limited features. To benefit from the software's full potential of our video conferencing software, you can upgrade to one of the paid subscriptions.
Best enterprise video conferencing solution that facilitates effortless team communication
Signup Now