Share files
Attach images, documents, or any other files and share them with your meeting participants. Collaborate on files through screen sharing and remote access.
Screen sharing and
remote access
Share your screen with participants and let them interact with your screen or even edit documents shared from your screen with remote access.
Meeting notes
Create notes during meetings and refer back to them in other meetings. Session notes let you organize content in the form of checklists, numbered lists, and bullet points and also format text. All notes you create can be accessed in any meeting as associated notes.
Messaging and chat
Send messages
Exchange messages with other participants during a meeting, and send links or attach files links.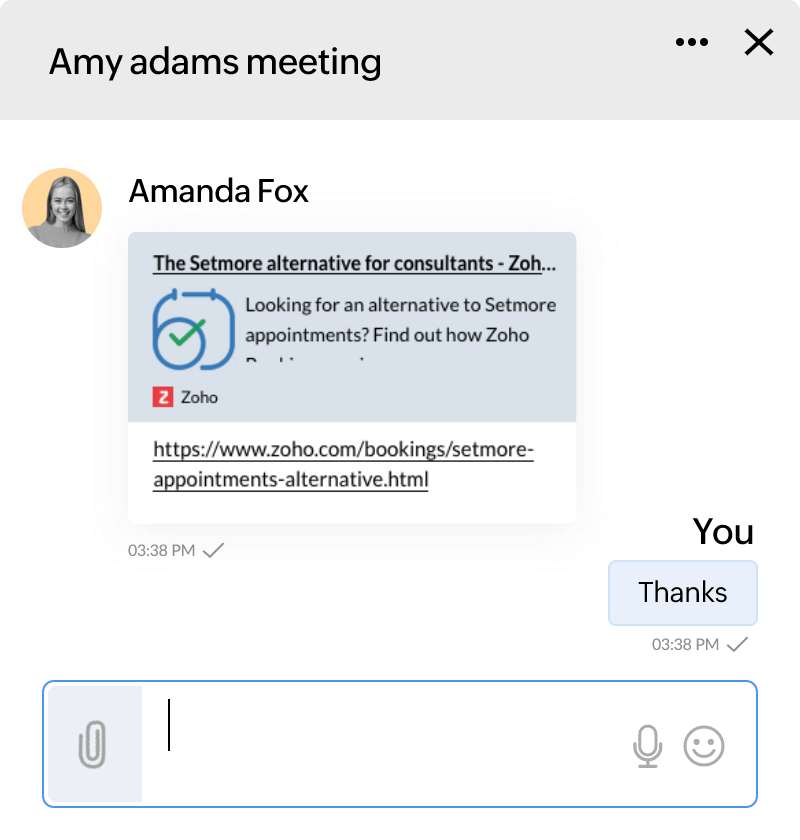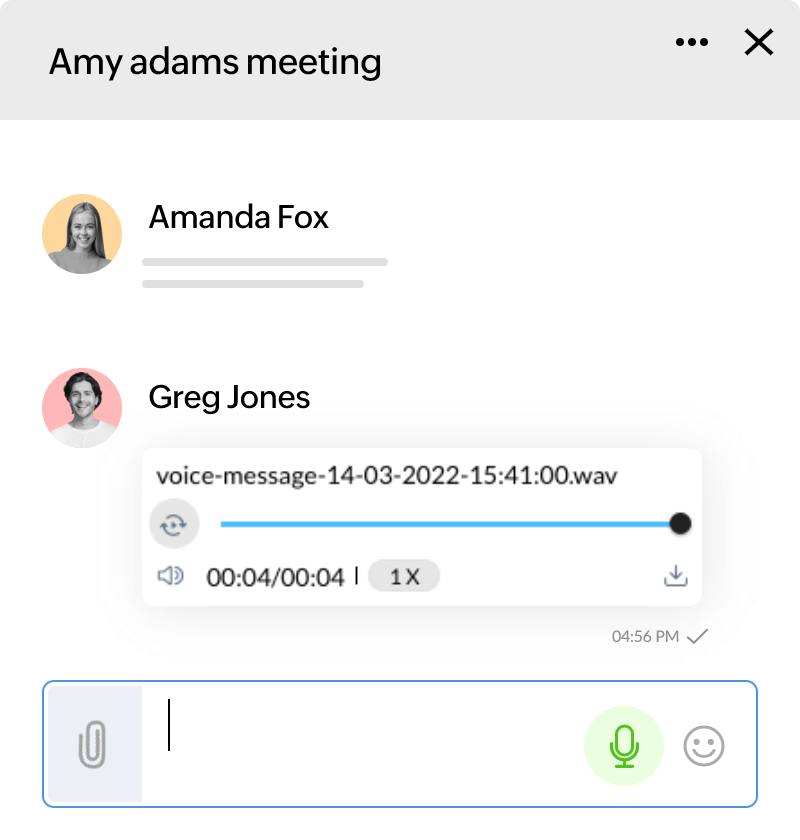 Send voice messages
Save time and effort by recording and sending a voice message. After recording, you can decide whether to send it or re-record.
React with emoji
Make collaboration more fun by reacting to messages with emoji. Meeting offers a wide selection of different types of emoji.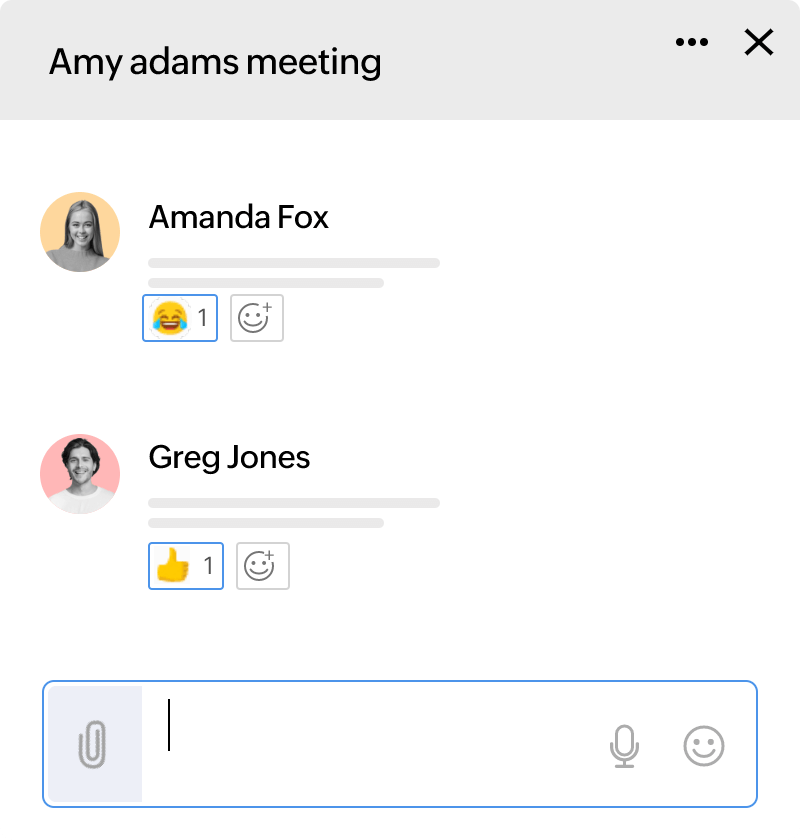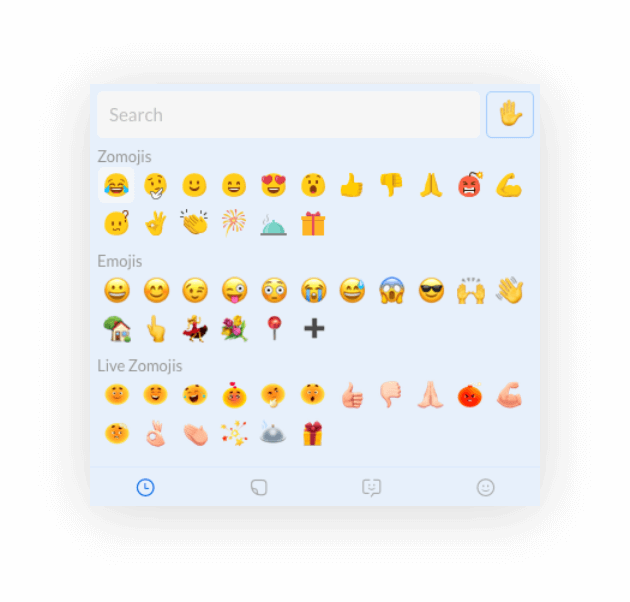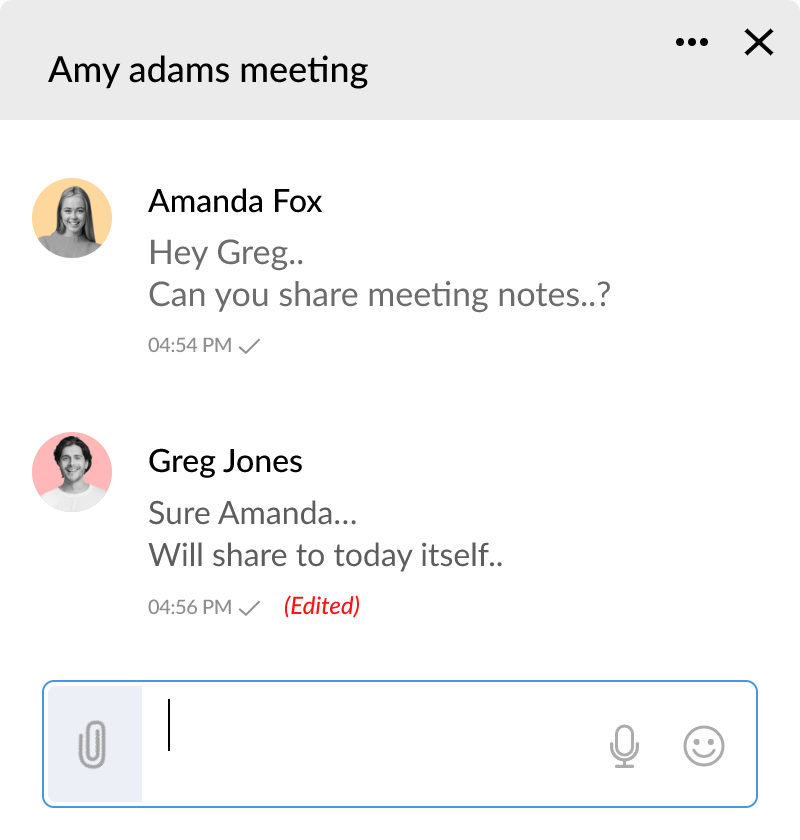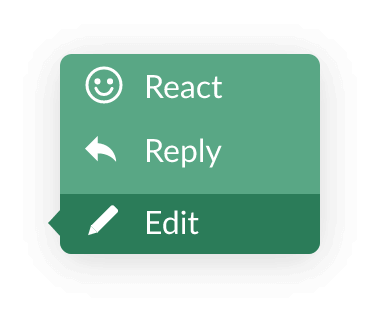 Edit messages
Ensure clarity and precision every time: go back and edit messages if you need. You can also notify others about any changes you make to keep everyone up to date.
Reply to messages
Too many messages and replies can cause confusion in any chat conversation. Tag your teammates and send replies to select messages for clarity.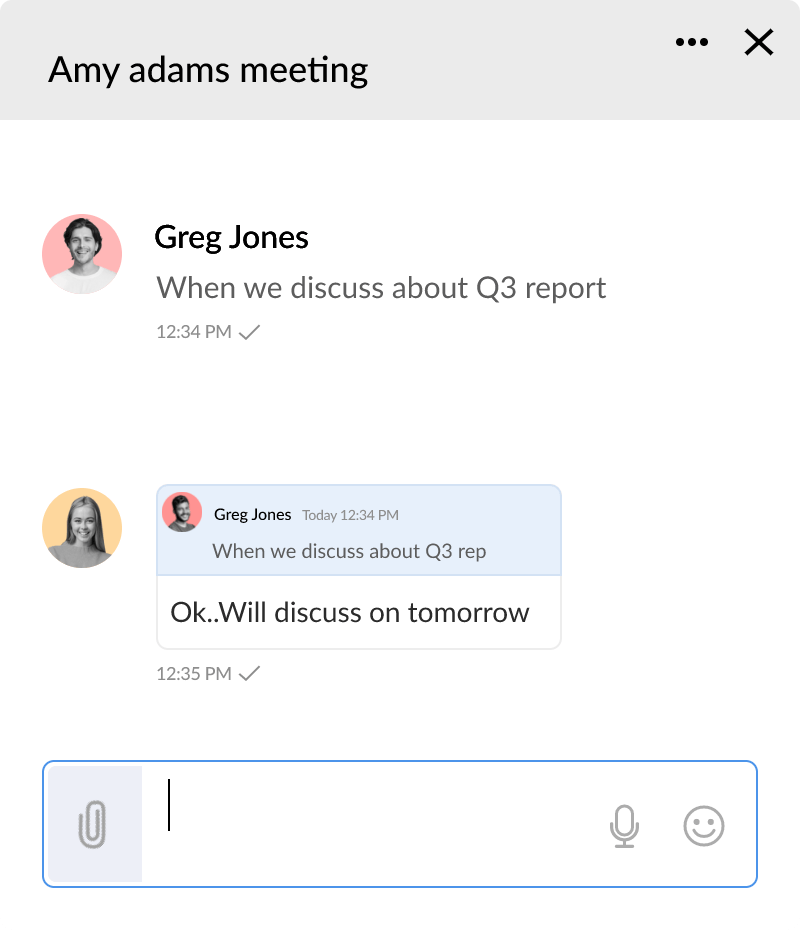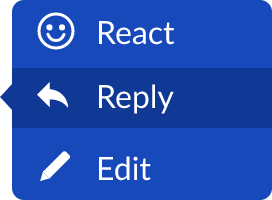 Get chat transcripts
If anyone shares important information via chat during a meeting, you can download the chat transcript after the meeting for future reference.