5 retail apps you can build on low-code platforms in 30 days
5 retail apps you can build on low-code platforms in 30 days
Last Updated: August 3, 2022
583 Views
6 Min Read
Retailers are being forced to compete in an increasingly dynamic and competitive customer-driven market, as the retail landscape continues to evolve. Consumer attitudes have shifted tremendously with the availability of product information and reviews on the internet—and shoppers are no longer reliant on salespeople or catalogue writers for information. They now know as much, if not more, than many retail salespeople.
However, more than anything, the retail business is facing one key challenge: customers continue to shop both in-store and online, and even though they use the internet to research and compare costs, they still desire the tactile experience of feeling and trying on tangible objects.
The real challenge
The outbreak of the pandemic triggered a rise in ecommerce and hastened digital transformation, resulting in a shift in consumer behavior toward online shopping, for both critical and nonessential items. Businesses across all industries were forced to reinvent, adapt, and create a more seamless consumer experience, both physically and digitally, as a result of this changing landscape.
Virtual shopping is now more real than it has ever been, prompting retailers to consider new ways to boost sales, such as offering video-based sales calls. This combination of offline and online retail is projected to increase even further in the future.
Retailers can stay ahead of the game by providing digital experiences that affect and enhance their customers' decision-making. This is where customization, digital payments, and consumer in-app advancements are your go-to solutions.
And the key to all this? Low-code!
The low-code wave
By 2024, low-code application development will be responsible for more than 65% of application development activity. - Gartner
Low-code development platforms allow companies to launch applications 10 times faster than traditional development, which helps satisfy the immediate need for new software and field personnel mobility. Low-code retail app developers can use existing modules and APIs, as well as their own custom code, to create the kinds of distinctive experiences that customers are increasingly expecting.
Businesses can also enable solutions that rapidly surface data from any operational system to provide stock and supply chain visibility by utilizing low-code platform components. Retailers can make impressive leaps in digitizing their business by utilizing low-code to create smooth-running operations in stores, offices, and production facilities in a quick, scalable, and affordable manner. This helps ensure that they remain relevant to their customers at all times.
5 essential retail apps you can build on low-code
1. Point of sale (POS)
Your checkout procedure will substantially speed up with the use of a POS system. You can quickly discover products, assign orders to clients, and apply discounts with minimum effort, when you have a consolidated database of your products, pricing, and customers. It also connects to your ecommerce platform, allowing you to manage your entire business from a single platform, rather than two. Retail point-of-sale software even enables continuous data synchronization and makes the billing process simple and efficient.
Build your own POS to:
Automatically send bills to customers via email.

Keep track of key performance indicators (KPIs).

Notify regular customers about discounts based on their purchasing history and sales events.

Work more efficiently with features like built-in reports, fast invoicing, and streamlined refund processing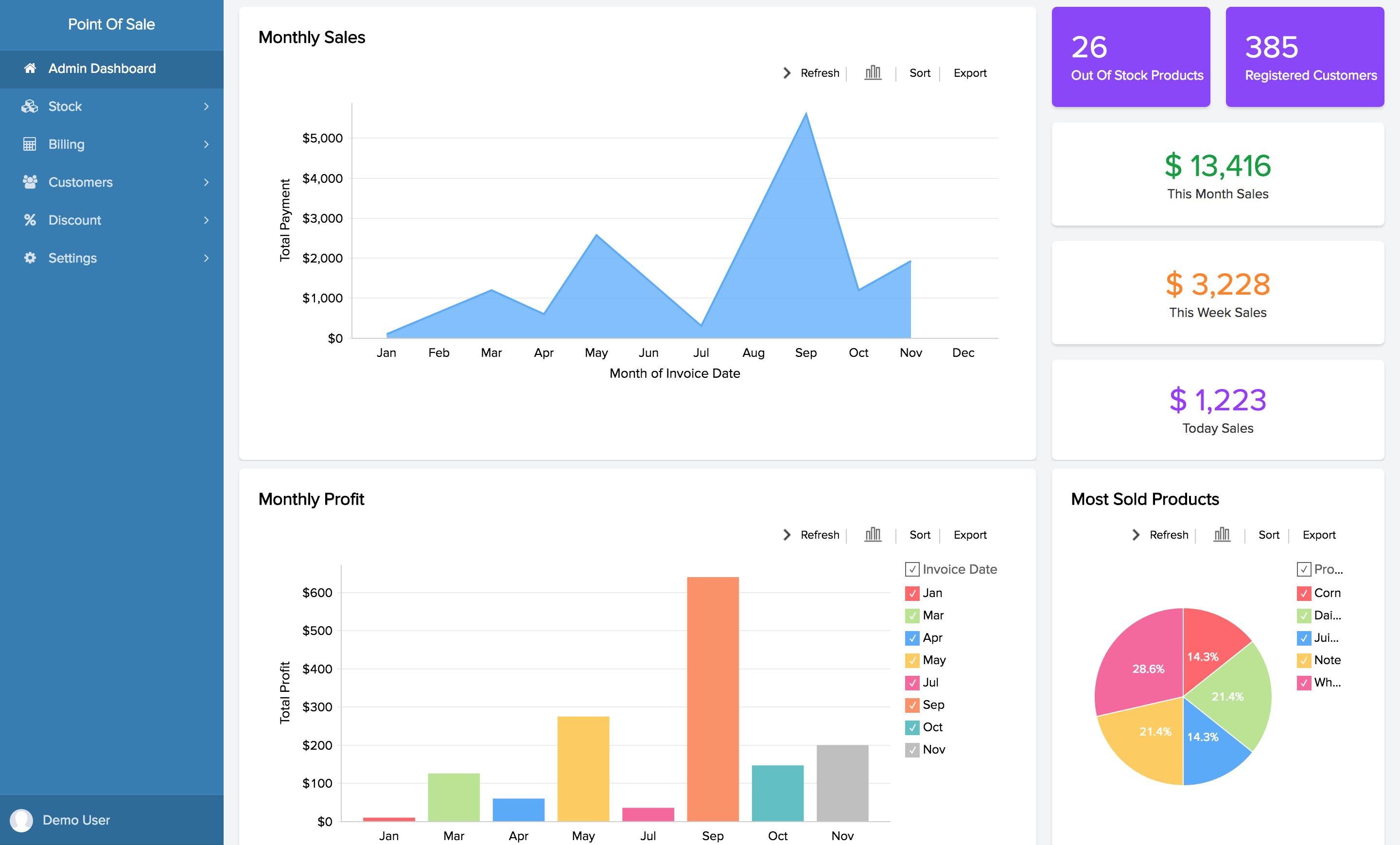 2. Inventory management
Inventory management is difficult, and it can be especially onerous for a developing company. Today, it's critical for companies to understand their inventory in order to run efficient and rapid operations at a reasonable cost. With inventory management software, you can keep track of inventory, from purchase to sale, and it can also help you reduce costs. If you're still managing your inventory on a spreadsheet, or worse, not managing it at all, your business is likely to suffer—and it's past time to improve your inventory management operations.

Build an inventory management application to:
Automate level monitoring to avoid stockouts.

Utilize the app's order aggregation tools to consolidate several orders into a single receipt and save clutter.

Streamline return processes by making tracking effortless.

Simply scan existing labels with our mobile-only barcode and QR scanning features to add product details to order forms.

Create invoices for every customer and supplier transaction, and send them via email with a single click.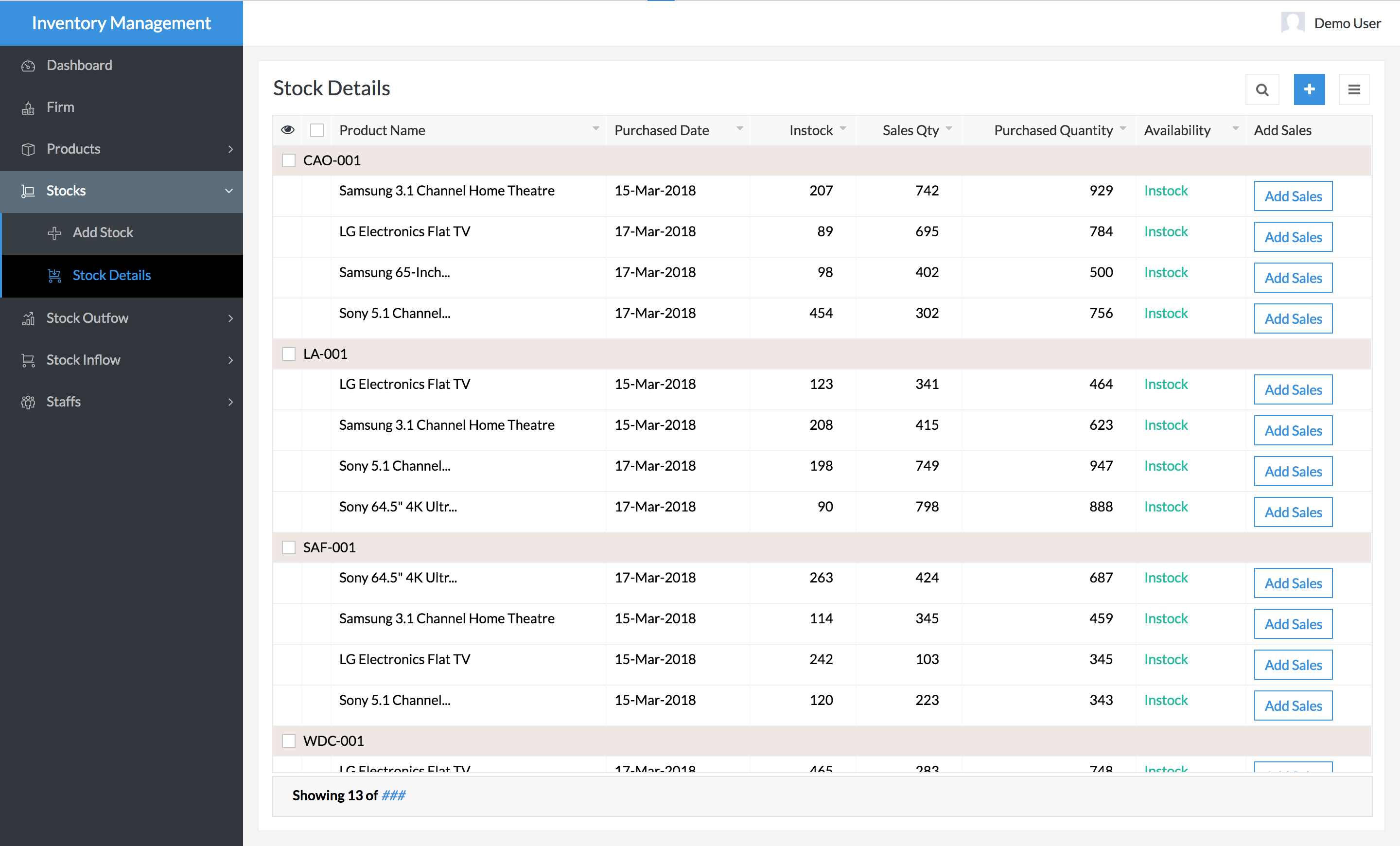 3. Order management
It's difficult to capture, track, and fulfil orders across multiple sales channels, with hurdles ranging from complex shipment schedules to tracking fulfilment.
Your one-stop shop for all these challenges? An order management application!
Order management begins when a customer places an order and ends when the goods or services are delivered. It keeps track of all data and processes, such as order entry, inventory management, fulfilment, and customer service. Almost every system and process in the supply chain is touched by order management.
Build your own order management application to:
Streamline your inbound and outbound supply chain processes.

Explore detailed drill-downs and choose from different chart layouts with just one click, using intuitive dashboards.

Utilize order consolidation tools to combine several orders into a single receipt, reducing clutter.

Set up reordering email triggers to be sent to suppliers when stock reaches critical levels.

Make use of order history statements and delivery fulfilment statistics to better understand consumer behaviour and respond to their needs.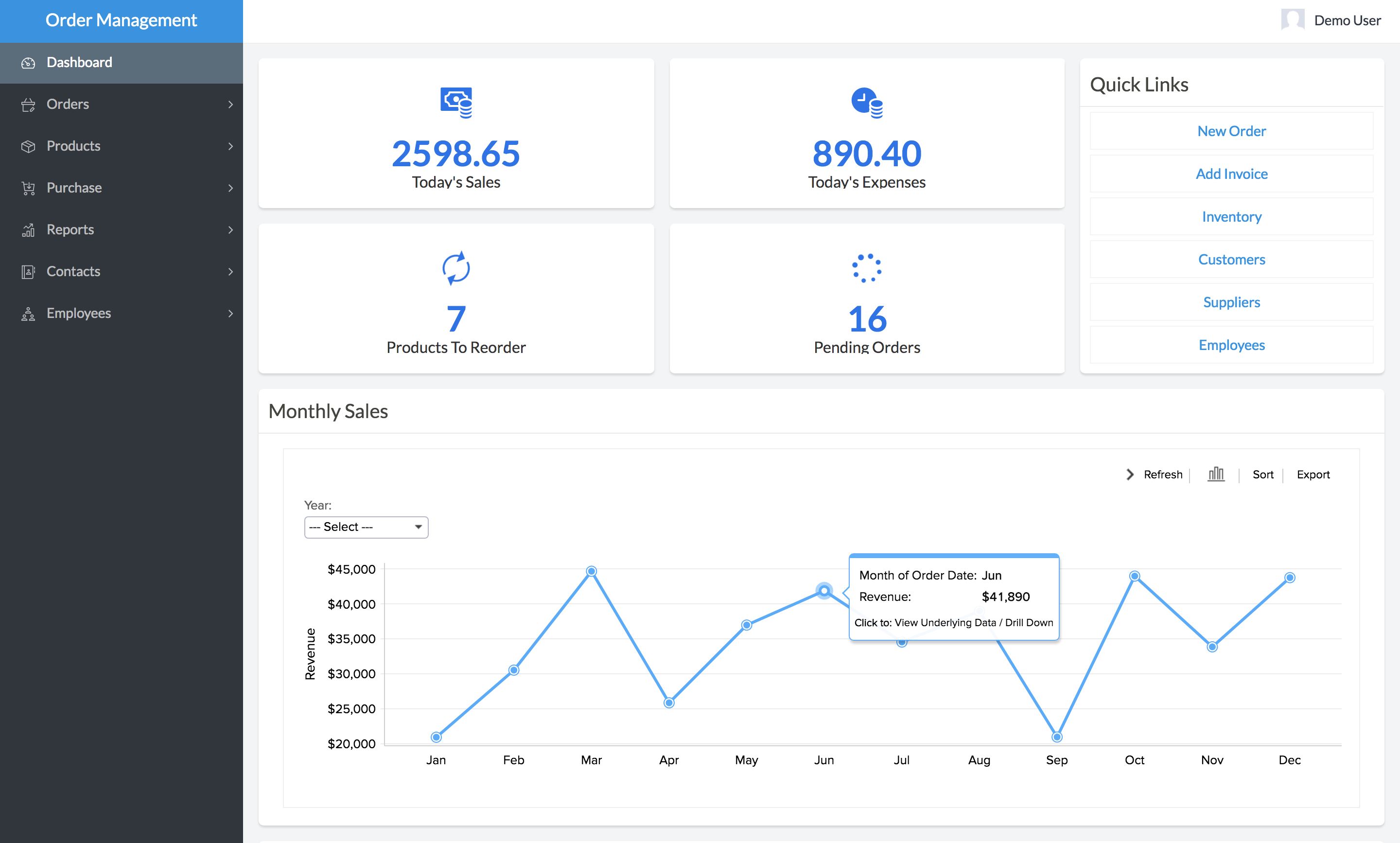 4. Franchise management
It's critical for franchise brands to assess their present operations and make improvements to their processes. Franchise expansion can be aided by finding ways to optimize operations, saving time and money without sacrificing performance. Because this business model comprises two parties, complexities and issues are certain to occur as a result of two independent entities working together.
Franchise management software is a tool for facilitating collaboration between franchisers and franchisees, as well as assisting in boosting interaction between the two parties in various elements of the business.
Build a franchise management app to:
Keep track of shop information, automate purchases, and handle orders throughout the franchise.

Manage your whole network from a single location.

Create purchase orders based on inventory levels and connect to the supply chain directly.

Make compelling marketing campaigns, automate them, and track their results.

Create weekly and monthly activity reports that compare the performance parameters of each store to others in your network.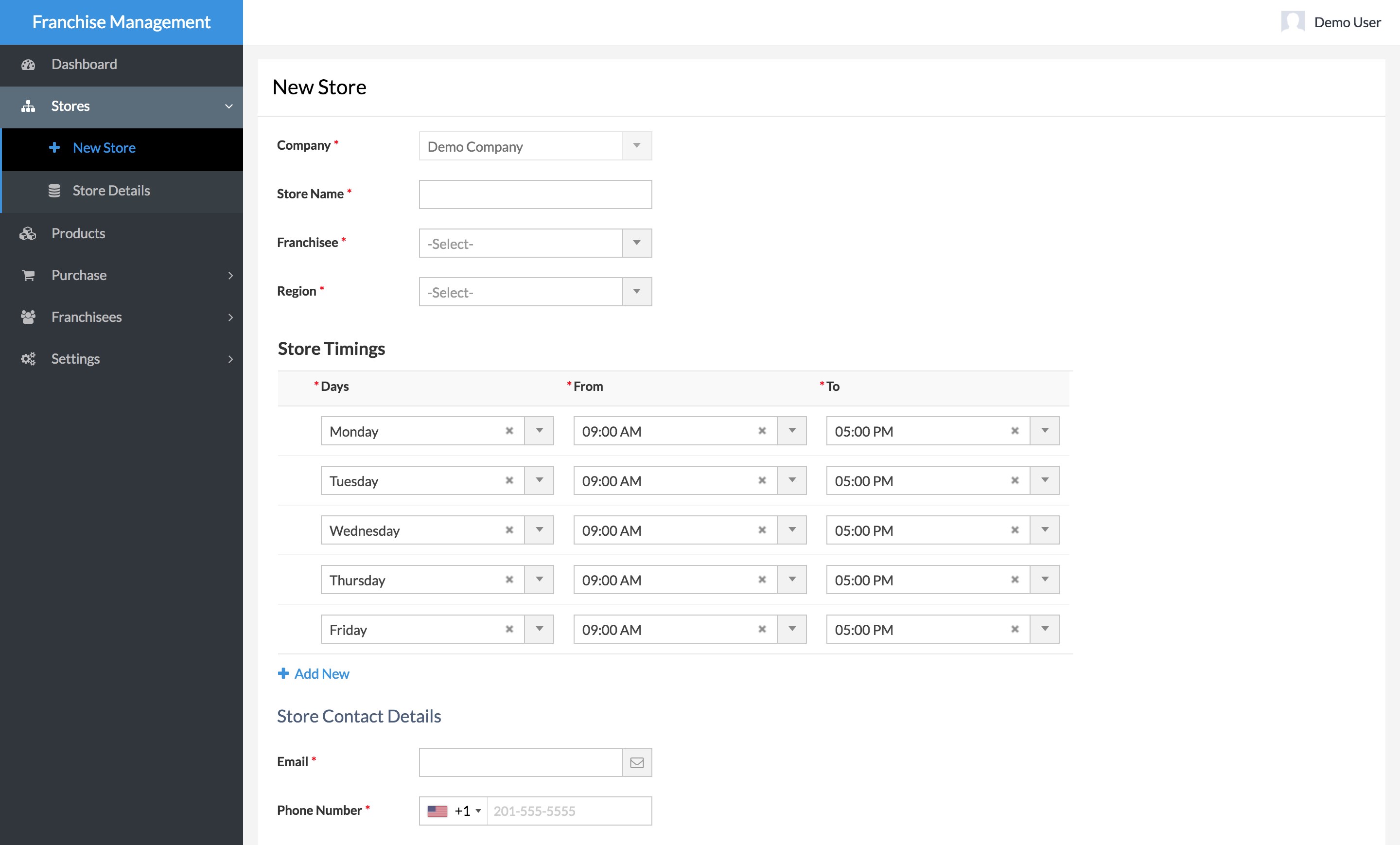 5. Supply chain management
An organization's procurement-to-production lifecycle depends on good supply chain operations, and many businesses that rely on these activities can benefit greatly from their software systems—particularly their supply chain management tools.
Given its broad scope, though, supply chain management can be quite complex. From suppliers to customers, the complete supply chain can be managed using end-to-end supply chain management software
Its primary objective is to reduce the cost of effective inventory control, operating costs, logistics errors, forecasting, improved agility, and more. This not only gives businesses a competitive advantage but also aids in maintaining customer databases.
Build your own supply chain management app to:
Break down supply-chain silos with real-time collaboration and network-wide visibility.

Track distributed stock and plan notifications for when levels are low.

Utilize distinct IDs to track order status along the whole value chain.

Generate reports for particular warehouses, route orders depending on stock levels, and set priorities at the product level.

Streamline accounting procedures and automate payment processes throughout the supply chain.

Handle interactions with suppliers, merchants, and contract manufacturers throughout your supply chain.

Keep an online contact database.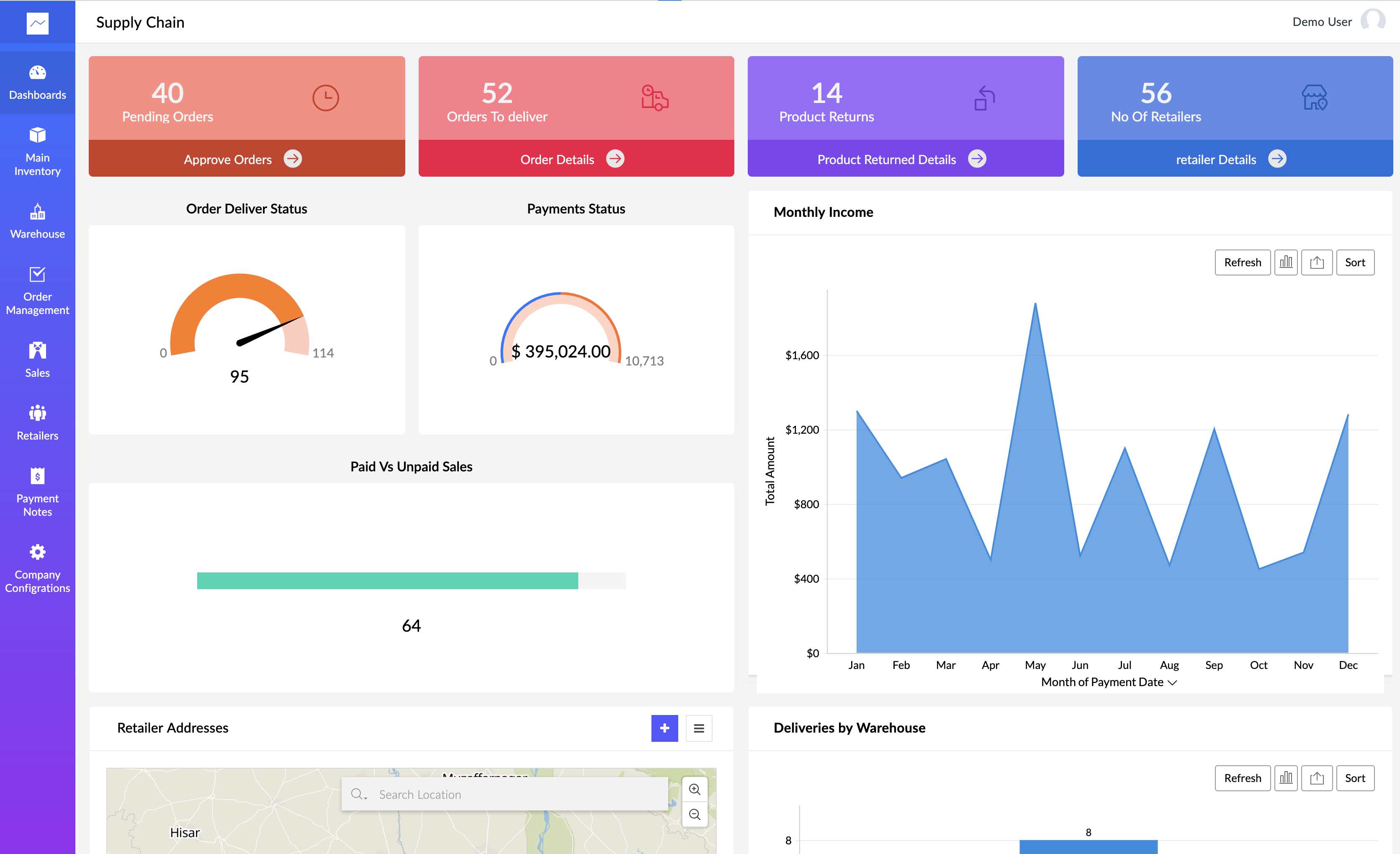 Convinced that building a customized retail app is the way to move your business forward?

Check out Zoho Creator, a leading low-code platform that helps you build custom solutions efficiently. It eliminates all the complexities involved in traditional development and lets you roll out applications faster. It offers the latest technologies, such as BI & analytics, 600+ ready-to-use integrations, and process automation, enabling businesses to build top-notch applications. Over the past 15 years, Creator has assisted more than 14,000 businesses across the globe in transforming their operations and maximizing profits.
All you have to do is sign up and get started with our 15-day free trial.
Start your low-code journey today
Aishwarya

Aishwarya is a content marketer at Zoho. Apart from creating content, she loves to read and watch sci-fi and crime thrillers, travel, and basically can't survive without coffee.
Leave a Reply
Your email address will not be published. Required fields are marked