Co-working made easy.
Run your network from a single place.

You don't have to search through multiple windows to gather information about a store. Manage franchisee details along with the outlet info.

Optimize your supply chain.

Allow your franchisors to place purchase orders based on inventory levels and connect directly to the supplier chain. Since you and your franchisees are fully aware of demand and supply conditions, dealing with stock shortages or blowouts becomes simpler. 

Market your brand.

Create, automate, and track engaging marketing campaigns. Be it a new product launch or a sale announcement, make sure your franchisees are always in the loop. Create email templates and re-use them whenever you need to. 

Improve financial performance.

Proactively assist your franchisees to improve their financial performance. Give them access to a shared portal where they can record operating costs, sales, and other critical numbers. Generate weekly and monthly activity reports comparing each store's performance metrics with the others in your network.

Top level reporting.

With dashboards, you can easily see what's happening within your franchise network, from performing and underperforming franchisees to real-time reports on revenue and sales.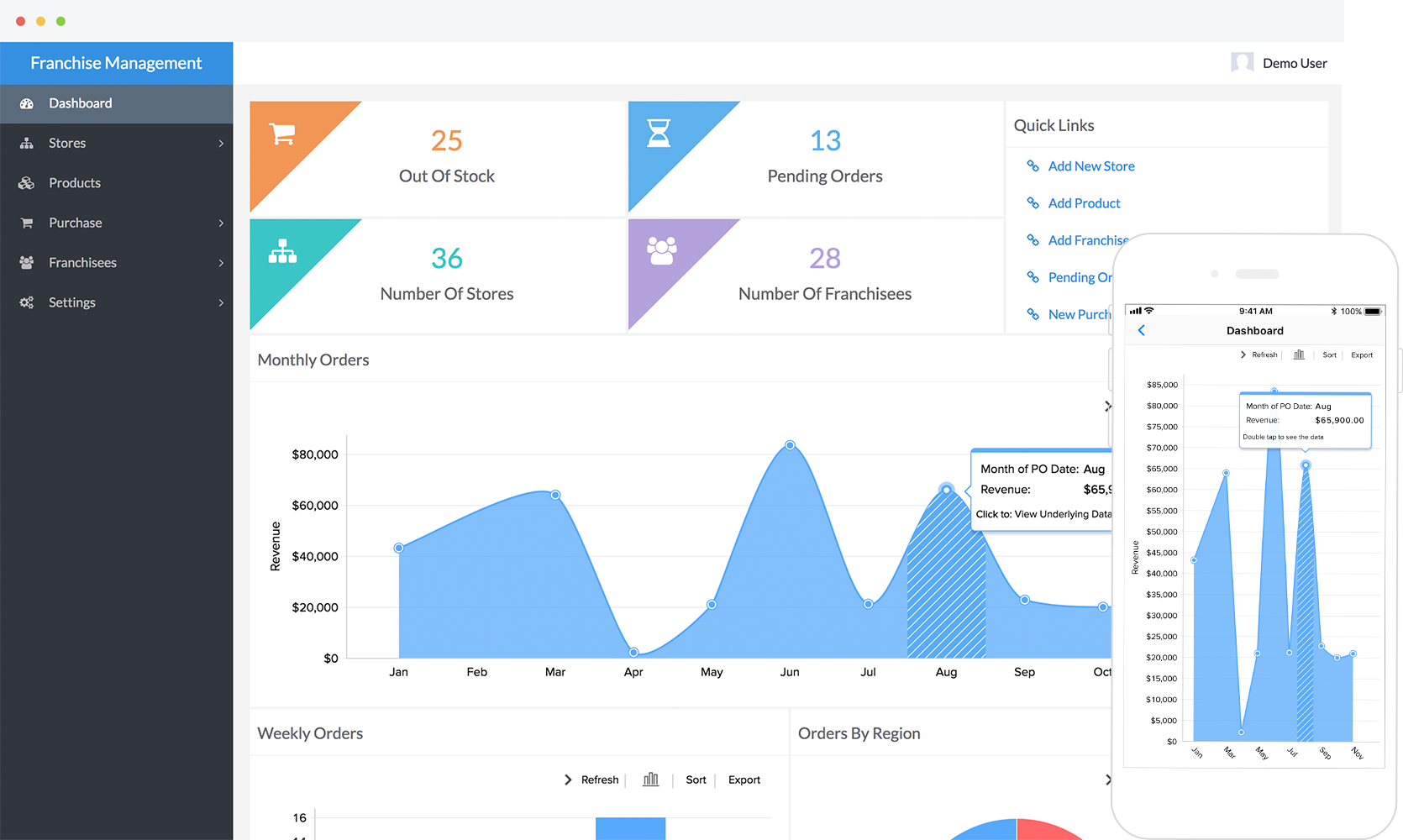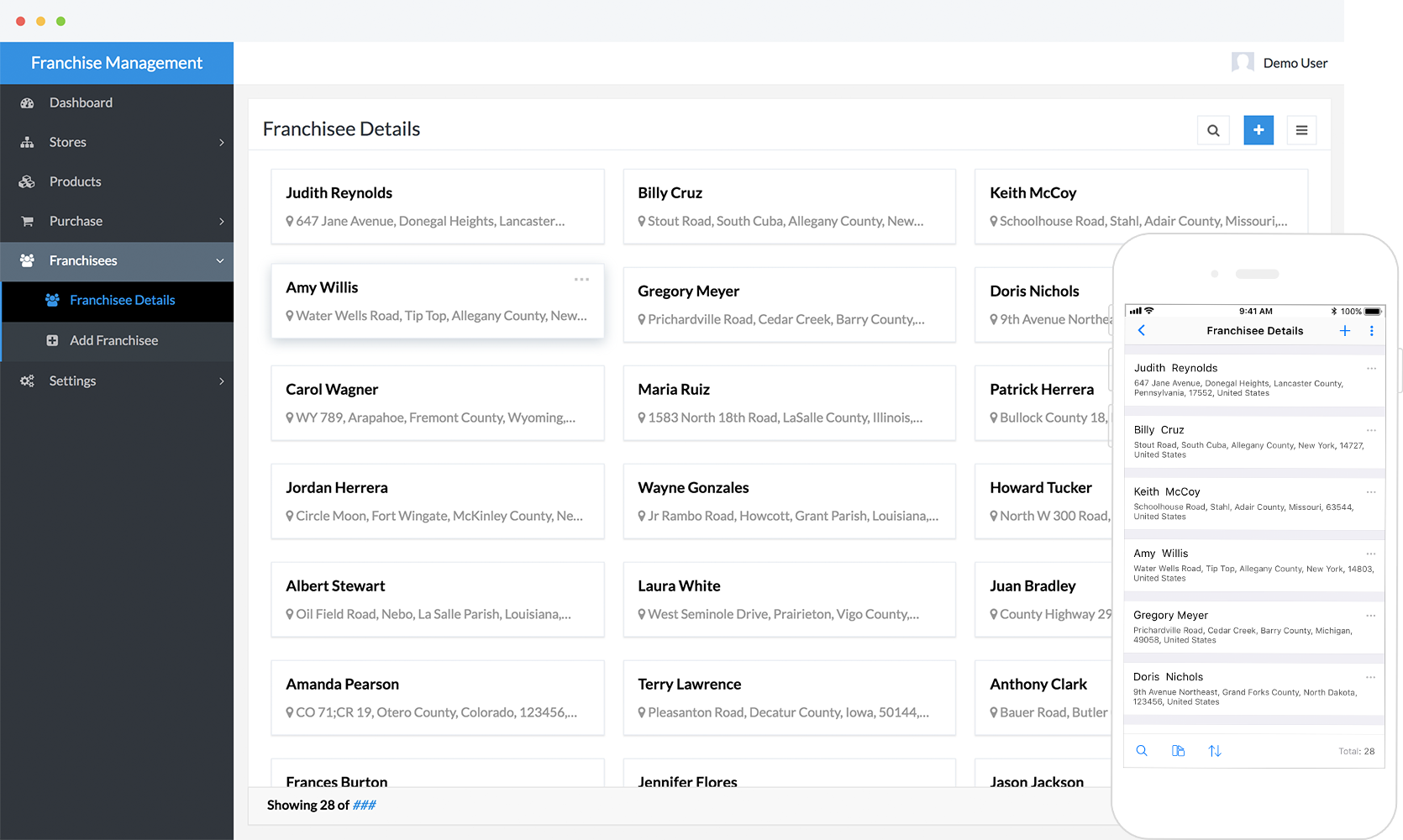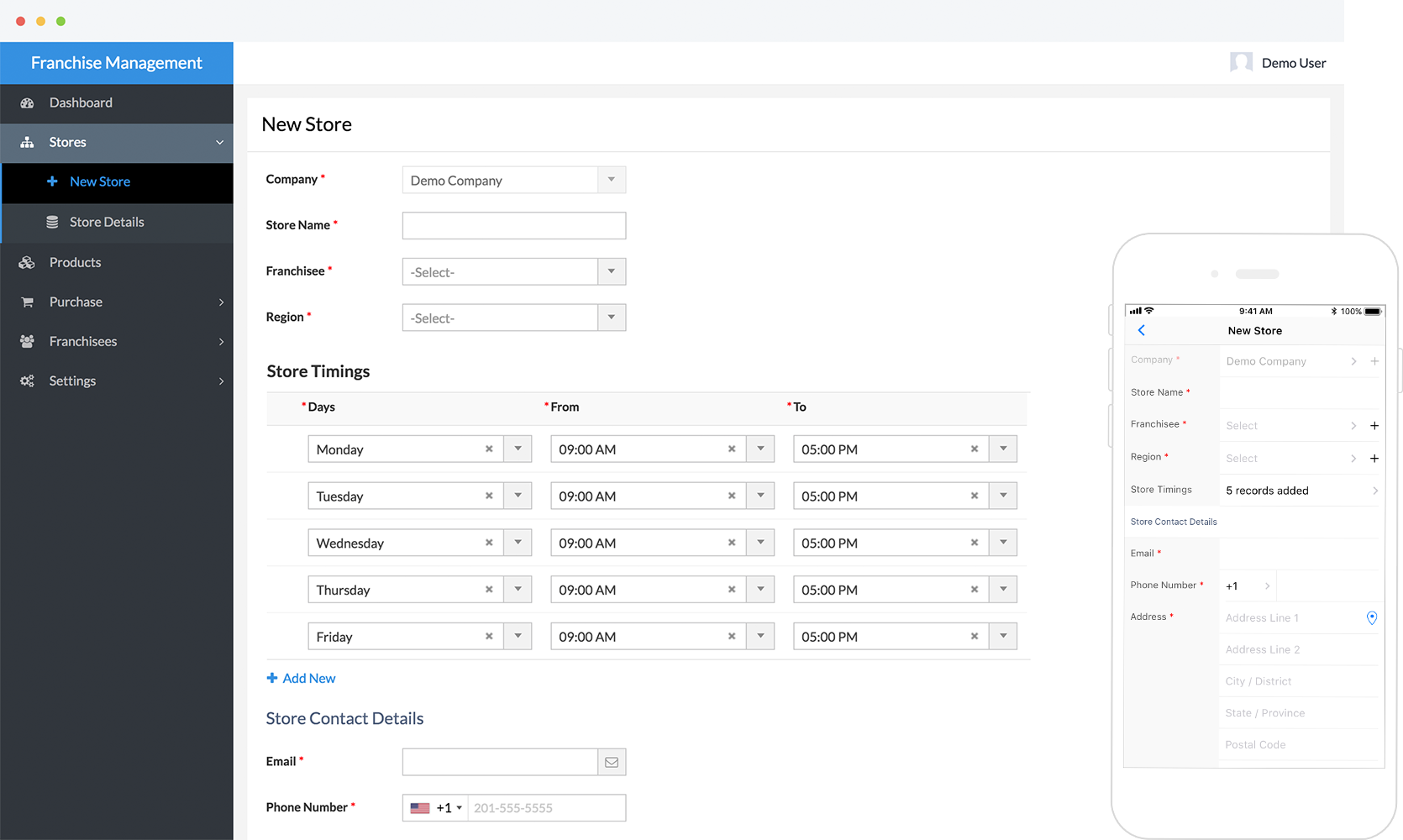 Your app, your way.
Rethink customization with Zoho Creator.

This franchise management application is powered by Deluge—a low-code scripting language that uses logic to help you automate workflows. Need to include a new feature or alter an existing one? Just drag and drop fields from our intuitive builder and add a few lines of code. 

Anytime, anywhere, on any device.

Stay connected to your business, no matter where you are. With Zoho Creator, the apps you build or install are automatically available on iOS and Android devices. Update resource info, approve book requests, and connect with members on the go.

Break down data silos with handy integrations.

Apps built on Zoho Creator are tightly integrated with other Zoho products, like Books, CRM, and SalesIQ, to cover all your auxiliary needs. You can use Zapier to easily integrate this app with your existing software, or with third-party apps like PayPal and Google Suite.