Hybrid work: The way forward
Hybrid work: The way forward
Last Updated: October 11, 2022
210 Views
3 Min Read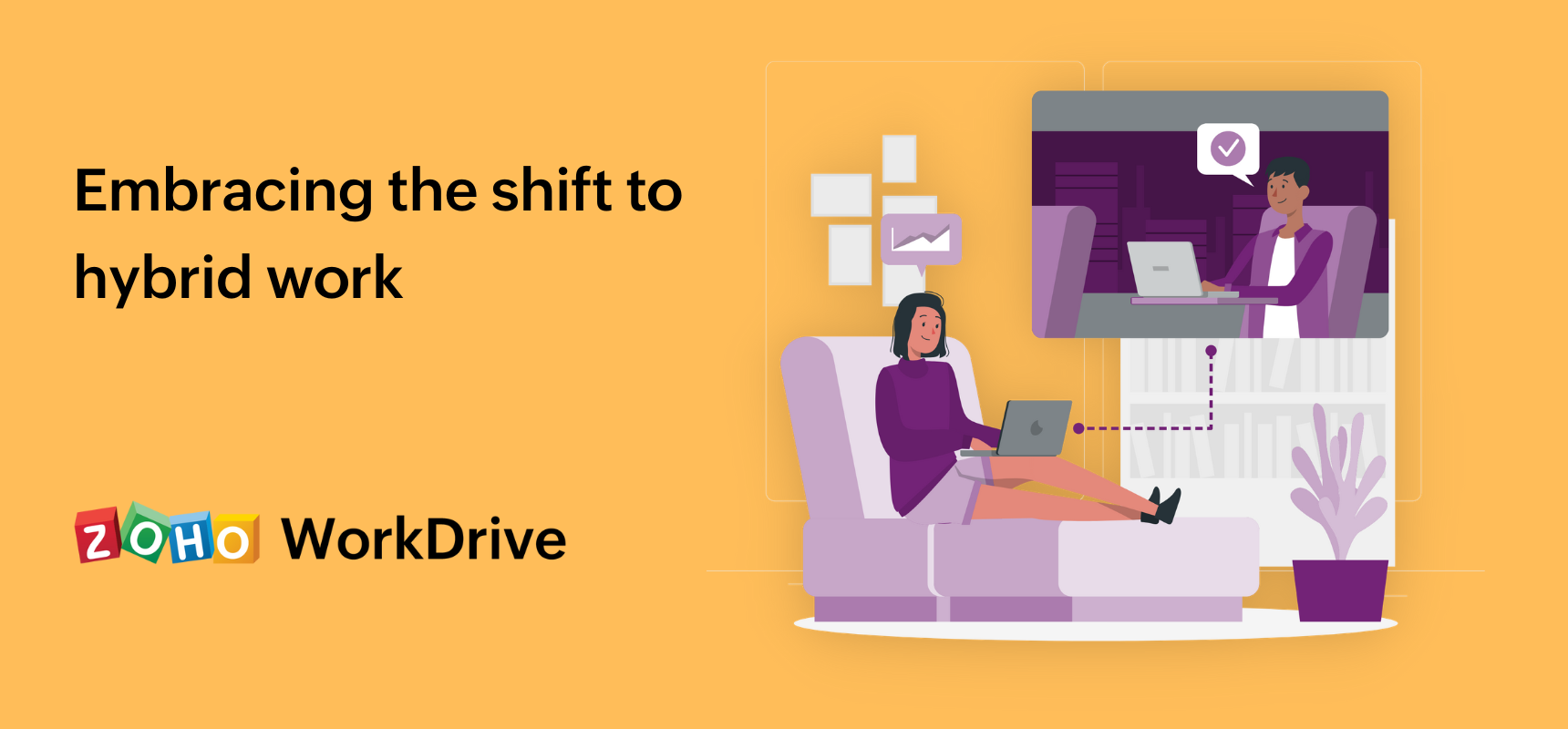 Welcome to the fourth blog in our series on hybrid work! In our last blog, we talked about the benefits of hybrid work across five different industries. This blog, the final installment of the series, will deliver a broad view of the way hybrid work models prove their sustainability and explain a few other factors.
The sudden transition to remote work caused by lockdowns at the beginning of the pandemic is one of many reasons businesses are adopting a hybrid work model as we move into the post-pandemic era. Transitioning to remote work for the first time left many employees at risk because there was no clear understanding of the effects of the new work model over the long term.
One of the major outcomes of pivoting to remote work was the "Great Resignation" that began in early 2021 and still continues into late 2022. An MIT study found that between April and September 2021 alone, 24 million people in the US quit their jobs.
After two years of pandemic lockdowns, employees are now more willing to entertain the idea of working in a hybrid environment. One recent article reported that a flexible work culture attracts talent better, highlighting the fact that hybrid work resonates with many employees.
The effectiveness of hybrid work
Since the mass adoption of hybrid work, much research has been done on the feasibility of this relatively new work model. With each result, the understanding of the model's effectiveness is enhanced. Knowing both the pros and cons of the hybrid work model is critical to making it work.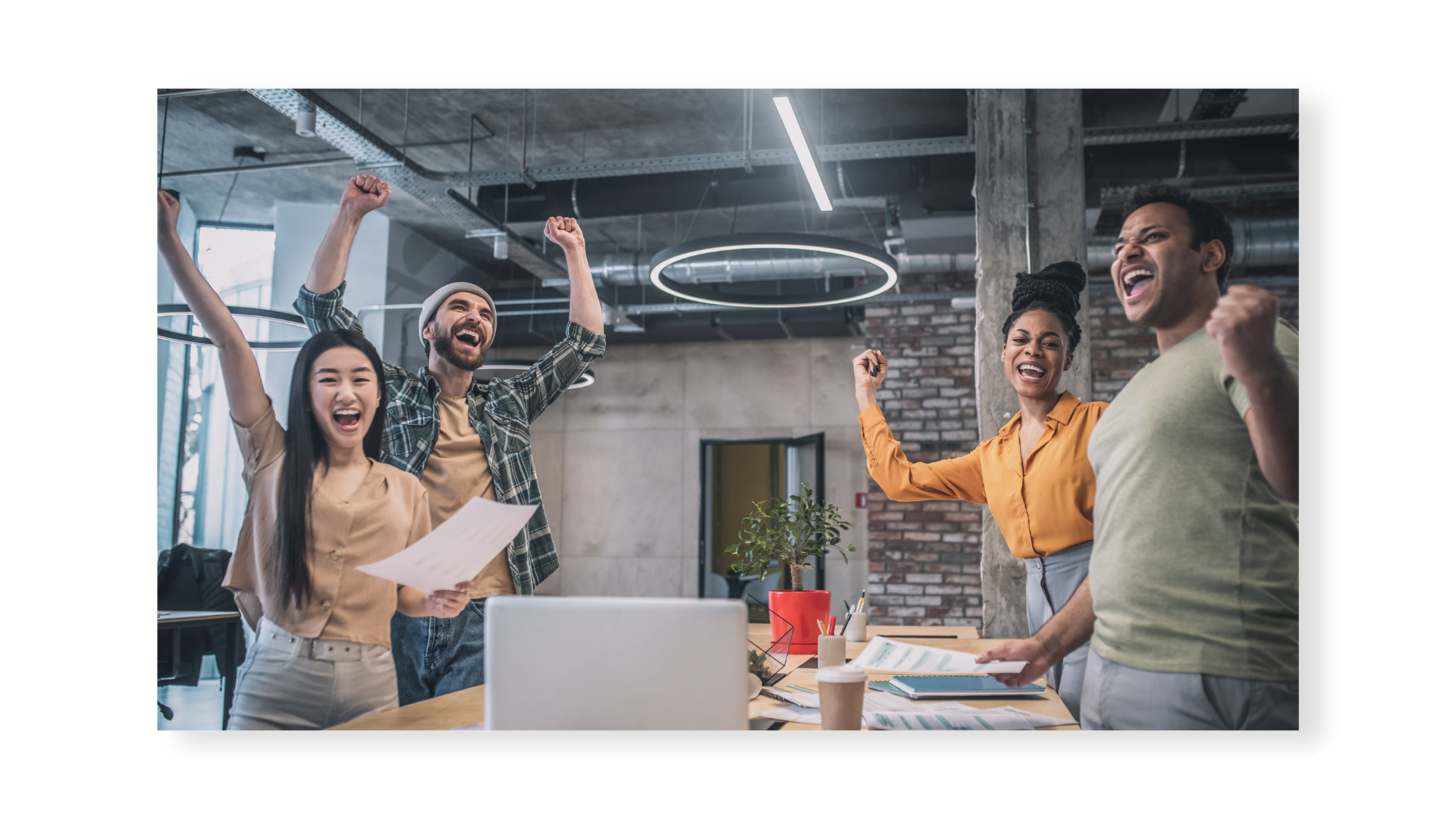 The model's effectiveness isn't just reflected in a business's productivity, but also in its financial health. In some cases, employers can save an average of $11,000 per year for each employee working half-time from the office, depending on location.
Sustaining productivity in a hybrid environment
To achieve optimal productivity, companies must maintain cohesion between office-based and home-based employees. Here are three factors helping market leaders achieve hybrid success.
1. Trust your employees
Organizations are increasingly moving toward a people-centric approach to work. This approach places trust in the employees to get their jobs done from any location of their choice.
An approach called "the project is the boss" states that it's up to the employees to decide when they do their work, as long as they meet their project deadlines.
2. Set clear intentions
Having a clear set of goals helps to maintain consistency in how work is done. One way to define those goals is by signing agreements that cover items like the scope of work to be done, project deadlines, meeting schedules, and other aspects related to project management and planning.
3. Listen to your employees
A major concern of hybrid workers is that they may find it harder to build a sense of connection and camaraderie with teammates when they don't have in-person contact with them.
One solution to this is to hold an "open-door day" once a month, where employees are encouraged to discuss any topic they choose with company leadership. Having a flat organizational structure can also help managers and employees manage issues with remote communication.
Practicing data security
The data that a business holds is its biggest asset, and the implementation of data security measures has seen new heights since the inception of cloud computing. With hybrid work models increasing in popularity, those security measures are more needed now than ever before.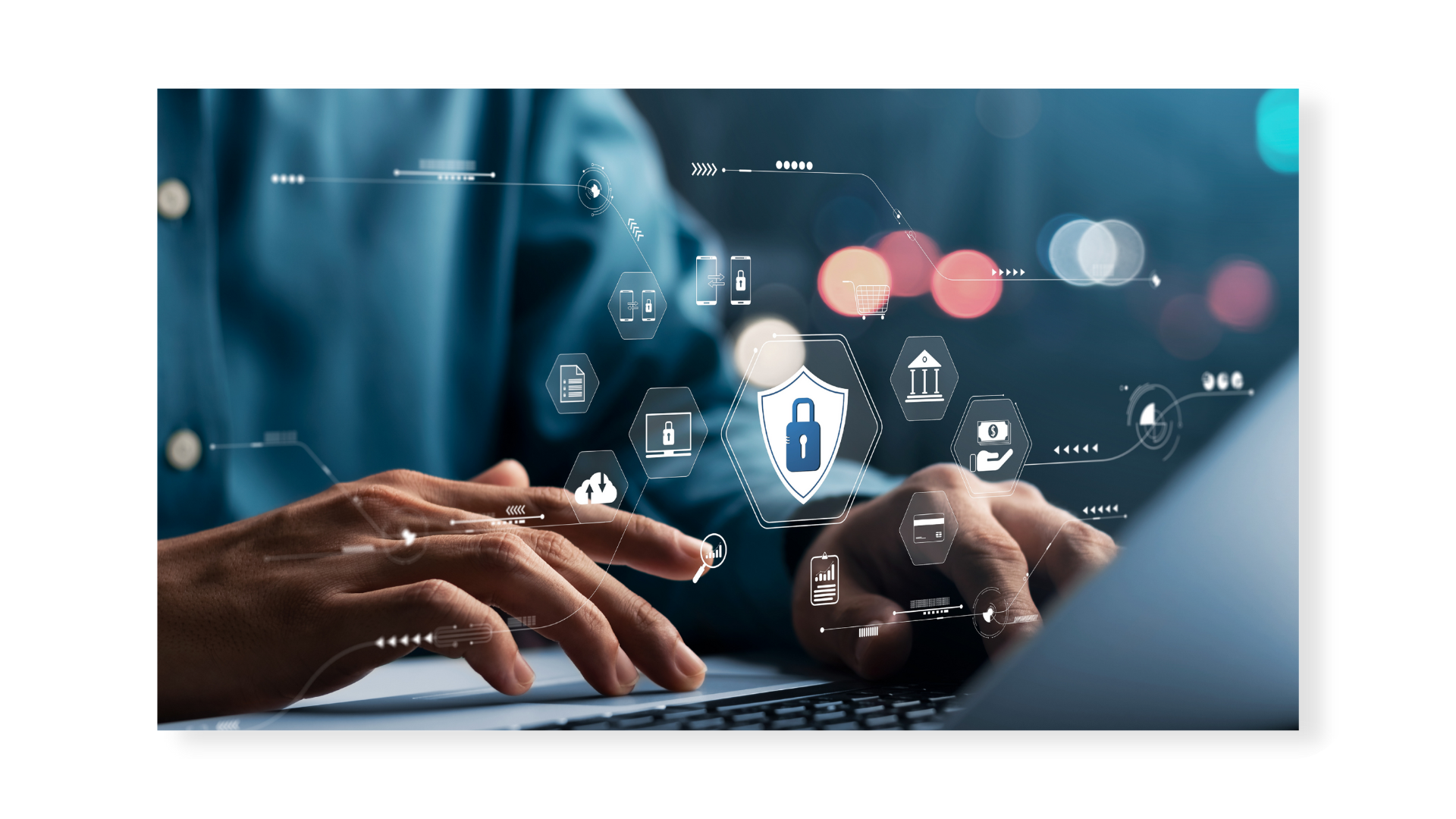 The storage of personal data has highlighted the importance of compliance to security statutes. Some of the more common data security compliance laws include GDPR, HIPAA, CCPA, and SOC II.
The global economy that nearly went down for the count during the pandemic is slowly getting its momentum back, which indicates that the hybrid work transition is also gaining momentum among employees around the world. It's easy to see that accepting a hybrid work model is the most positive way to prepare for the future.
Zoho WorkDrive helps you seamlessly collaborate, brainstorm, ideate, and create within any work arrangement, whether it's hybrid, remote, or co-located.
Empower your hybrid teams with the right technology.
Work the way you like—together.
Leave a Reply
Your email address will not be published. Required fields are marked