How you can still gain organic reach on social media
Last Updated: December 25, 2018
63.8K Views
6 Min Read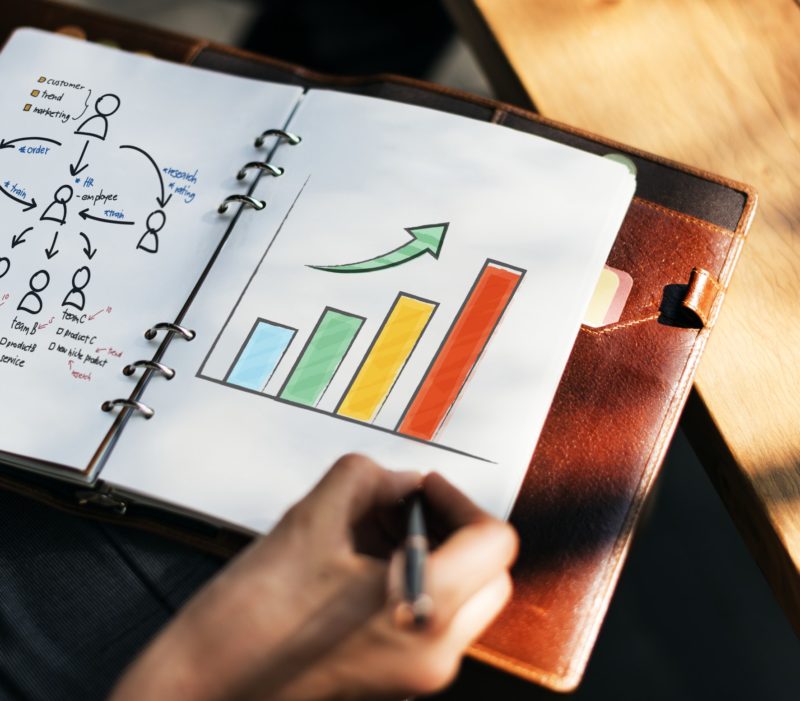 It's a debate that's been going on for years, but the issue has largely been settled—organic reach is dying. Over the last three years, organic reach has decreased by a staggering 450%, and organic engagement along with it.
What does this mean for brands on social media? Is organic reach dead? Do you have to pay to get reach on social media? Thankfully not.
For a lot of people, especially small businesses, it may not be feasible to promote every single post they make. While it's a good idea to take advantage of promotions, organic reach can still be of value to your business. Consider that over 100 million people will use ad blockers by 2020 and you'll see why focusing on organic reach is actually a necessity.
The recent push to provide users with more relevant content has ensured that organic reach will always play a part, even if its importance has lessened over the years. And there are some things that you can do to make sure you're reaching as many people as you can, without opening your wallet:
Create unique strategies for each network
One of the first things to realize about social media reach is that it's all about the algorithms. If you understand how the algorithm works, and modify your content accordingly, you'll be able to reach more people—but every social network uses a different algorithm. That's why it's important for you to create different types of content that's tailored to the platform it's going on.
Your Instagram account is inherently going to be more image-heavy. You can use your Facebook page to share blog posts, and post news updates or small video clips, while your Twitter account can be used for networking, promotional activities, and even customer support. Your LinkedIn posts should probably carry a more professional tone than your tweets, and Snapchat can be used to take your followers behind the scenes.
Apart from the different strategies on each network, there are other limitations as well. Twitter only allows you to make posts of 280 characters or less, while other networks have more sizable limits. Differences like these make it necessary to create different copies for each network, in addition to developing different strategies for them.
Even if you want to cross-post content across different networks, you might still want to change your copy. If you're posting the same image on Instagram, Twitter, and Facebook, you should consider how hashtags work on each network. You may want to use just one or two hashtags on Twitter, 11 or more on Instagram, and maybe none at all on Facebook.
Focus on quality
When trying to reach people organically, it's important to focus on the quality of the posts you make. What we mean by quality content is stuff that your audience is likely to find useful and relevant. As mentioned earlier, social networks will always try to show relevant content to their users, and you can use this to your advantage.
One of the ways to ensure that your content will be relevant to the audience that you're targeting is to create an audience persona. The more specific you get here, the better. It's easy to define your target audience as millennial men, but if you get more specific and define them as men between the ages of 20-25 who live in urban areas, have a particular household income range, and are interested in charity, it'll be much easier for you to create content that they'll connect with.
Give your followers things that they'll enjoy, and they're more likely to engage with it, share it to their feed, and most importantly, come back later to check out your new posts.
Publish consistently
What's better than a great post on your profile? Ten great posts on your profile! While you're creating (quality) content, also try to maintain a consistent posting schedule. Regular posting will help keep you on your audience's radar and will make for a better experience for your followers.
One of the best ways to do this is to invest in a social media management tool. Some of these tools come with built-in scheduling features that you can use to maintain a consistent flow of content. Some tools may also come with a content calendar, so you can get an idea of what your schedule looks like, and how you'll need to rearrange them to be in line with your scheduling goals.
Curate content from other sources
Social media is just about that—being social. And one of the ways you can do that is by curating content from other people on your profile.
The same rules apply though. Study your audience to ensure that the content you're sharing is relevant and useful for your followers. Find out what kind of content they engage with, what interests them, and what you think they're interested in learning.
Once you do that, you'll have a better idea of what your customers like to read, and this will help you both create and curate relevant content for them.
If you're sharing content that your audience finds useful, they're more likely to trust you as a brand. Curating can also help take a load off you with respect to creating content. However, it's important to keep the balance. Don't overload your profiles with content from other people. The content you create should always be shared more than the content you curate. If you get this balance right, you'll see your reach grow organically.
Use media in your posts
Posts with media perform better than those without it. This trend is likely to continue in the future, as network algorithms increasingly prefer media content over text-only posts. Facebook, for example, prioritizes video content over all other types of media.
Regardless of the reasons, the statistics are clear as day. Using media in your posts is a great way to improve the reach for posts that you make. In case you feel like you're not equipped to create good visual content for your profiles, not to worry. We put together a list of tools that you can use to create awesome visual content.
Use influencers to grow your reach
The importance of influencers can't be overestimated. Influencers have spent time building a loyal following, and working with them will give you instant access to a whole audience that may have otherwise been out of reach.
Use influencers to further your brand voice and personality. Whether you ask them to make posts about your brand or products, or you organize a takeover, your influencer's followers will find you. And if your posts are interesting, relevant, and engaging, you might just hold on to some of them yourself.
Don't ignore stories
Networks like Facebook, Instagram, and Snapchat allow you to add stories to your profiles. They can be an incredibly powerful way for your brand to reach a lot of potential followers. Stories work because of two things. Firstly, it skips the regular feed algorithm completely. And secondly, you can also add links to your stories—or ask your followers to check your bio or feed—to take them directly to your website or product page.
Stories, like regular posts, can also be discovered through hashtags or location tags, so be sure to add them to get the most out of your stories as possible.
While organic reach is very much alive, don't be surprised if its relevance continues to dwindle. Considering the trend, it's a good idea to invest in ads and promote your posts and profiles to get as much reach as you can. But that doesn't mean you should ignore organic reach—just follow our tips and you'll see it grow steadily.
Know of anything we've missed? Leave a comment below, and we'll be sure to get in touch with you!
Vishal

Content writer at Zoho Social, stand up comedian, and lover of dogs. I read a lot.
Comments(
3

)
corporate concierge

October 10, 2019 at 12:07 AM

Can you tell us more about this? I'd want to find out more details.

toiture montreal

July 26, 2019 at 6:32 AM

Hi, I do think this is a great blog. I stumbledupon it ???? I am going to return once again since I book marked it. Money and freedom is the best way to change, may you be rich and continue to help other people.

magasin scolaire

July 20, 2019 at 10:19 AM

Hello! I realize this is somewhat off-topic but I had to ask. Does building a well-established blog such as yours take a lot of work? I'm brand new to running a blog however I do write in my diary daily. I'd like to start a blog so I can easily share my personal experience and views online. Please let me know if you have any ideas or tips for brand new aspiring blog owners. Thankyou!
Leave a Reply
Your email address will not be published. Required fields are marked