How to use TikTok for business
Last Updated: September 15, 2022
822 Views
5 Min Read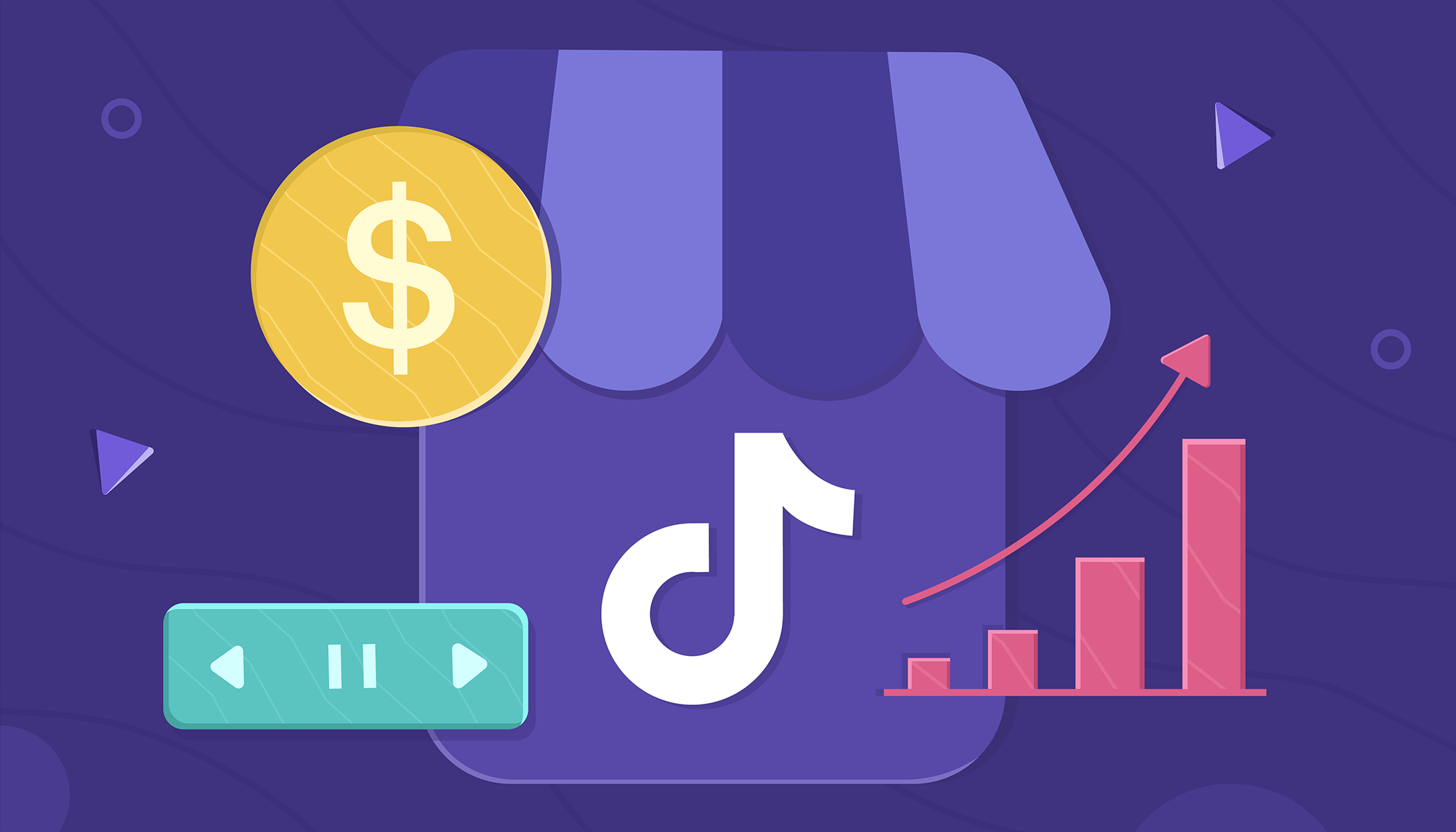 Social media has been a boon to brands' marketing and content creation, and TikTok's versatility of letting users approach video content creation in a fun, engaging, and unique way has helped brands connect even better with their target audience. However, marketing with TikTok for your business isn't always straightforward, so we've put together some tips on how to use TikTok to educate and entertain your viewers.
Finding the purpose
TikTok is a versatile platform, and you can use it to showcase a variety of things about your business/brand. To do so, it's necessary to understand your goals and find a purpose before you start using TikTok for business. Defining your goals will help you plan your content accordingly. Here are a few common goals you can focus on while planning how to use TikTok for your brand:
Raising brand awareness
You can bring in a new audience to your brand by using TikTok ok as a marketing tool. Introduce your brand, show what you do, and talk about how you can help them by providing a solution.

Increase traffic to your website
Firstly, create an impressive website or a post you want to share with people. Then talk about it on TikTok and ask the audience to view it on your website. For example: If you're conducting a webinar and have opened registration forms on your website, talk about the special points you will cover in it and then direct them to the site to learn more.

Educate the audience about your product/service
The best way a brand can put itself out in the market is by showcasing what can be done with its product. Using TikTok, you can show people how to accomplish a task using your product/service. It often helps to make these videos brief and to go step by step.

Boost your number of leads
Just like any other social media platform, you can also generate leads using TikTok. As a direct measure, you can try TikTok ads. On the other hand, you can also develop strategies like redirecting the audience for signups, nurturing them about the product, and so much more.

Engage and entertain potential customers
Making your audience feel engaged and connected with you is a significant goal every brand has to consider. This will indirectly strengthen the trust customers have in your brand. Using TikTok, you can initiate conversations, take part in them, and conduct challenges to entertain as well as engage your target audience.
Building your TikTok business profile
A well-built TikTok business profile can create a striking impression among customers. From your username to your profile picture, everything counts. The first successful step to creating a good TikTok business profile is to understand that profile aspects like your bio, display picture, and username should be simple, direct, and easy for the audience to identify, especially while using TikTok for business. Here are a few steps you should follow while setting up your TikTok business profile:
Setting up a recognizable profile picture is essential; it's always advised to use your brand's logo. Always stick to the picture you've used for your other social media profiles to help with brand recognition.

The username and name of the profile you choose should be unique but at the same time easy for users to remember. If your username has already been taken, choose a username close to what you originally wanted. Don't change your username often.

TikTok gives you 80 characters to write a bio. While writing your TikTok business profile bio, ensure it speaks about what your brand is and what it offers, and then end it with a strong CTA.

Choosing the right category plays a major role in taking your content to the right set of audiences. If you don't find the exact category your business falls under, go for the most relatable one.

Provide links to your other social media handles. TikTok gives you the ability to link your Instagram and Youtube profiles, so this is another way to increase the traffic across platforms.

Following a pattern or style for your videos is one of the factors that will attract followers. This doesn't mean you have to limit yourself to posting only similar kinds of videos, but consistency is necessary to make your videos easily identifiable.
Planning a content calendar for your TikTok business profile
Having a well-planned content calendar for your TikTok profile is necessary to reach your target audience. A content calendar helps you stay on track and plan videos for TikTok.
How should you plan the content calendar?
Understand your target audience and plan accordingly. You'll be able to figure out the type of content that they prefer after a few days of posting videos regularly.

Mix up your content to meet your goals, and divide it according to which goals are more important. For example, if your primary target is to educate the audience about your product and secondly to initiate conversations, here is how you should plan: 80% of the videos will talk about the product and how it can solve a problem, and the remaining 20% can be videos asking the audience their opinions to make them join the conversation or comment.

The timing of your post contributes greatly to increasing the impressions your TikTok videos get. There is no fixed schedule, and it will be subject to change according to your audience. Note the time you posted videos that got high engagement, and schedule videos around that same time.

Have special occasions that relate to your brand on the calendar and create videos in line with that. Also, if a TikTok challenge suits your business, make sure to jump on the bandwagon.
Keeping up with trends
Challenges, video trends, and campaigns have become a big part of TikTok, and to stay actively connected with your audience, you should take part. But be careful about staying on-brand—only participate in challenges or trends that suit your niche. This will help you maintain relevancy. You can also be proactive and create challenges that accomplish your goals. Remember to make them simple enough for the audience to take part. Another thing that plays a major role is using music that is trending. You can use it as background for your videos even if you aren't able to do a dedicated video set to a song.
Conclusion
TikTok is indeed an enriching platform brands should start spending time on. Get started with your TikTok journey or amp up your strategies with your existing profile using Zoho Social's TikTok management feature and let us know what you think.
Leave a Reply
Your email address will not be published. Required fields are marked