Google+ is (finally) dead. Good news is there's something better.
Last Updated: October 10, 2018
6.3K Views
4 Min Read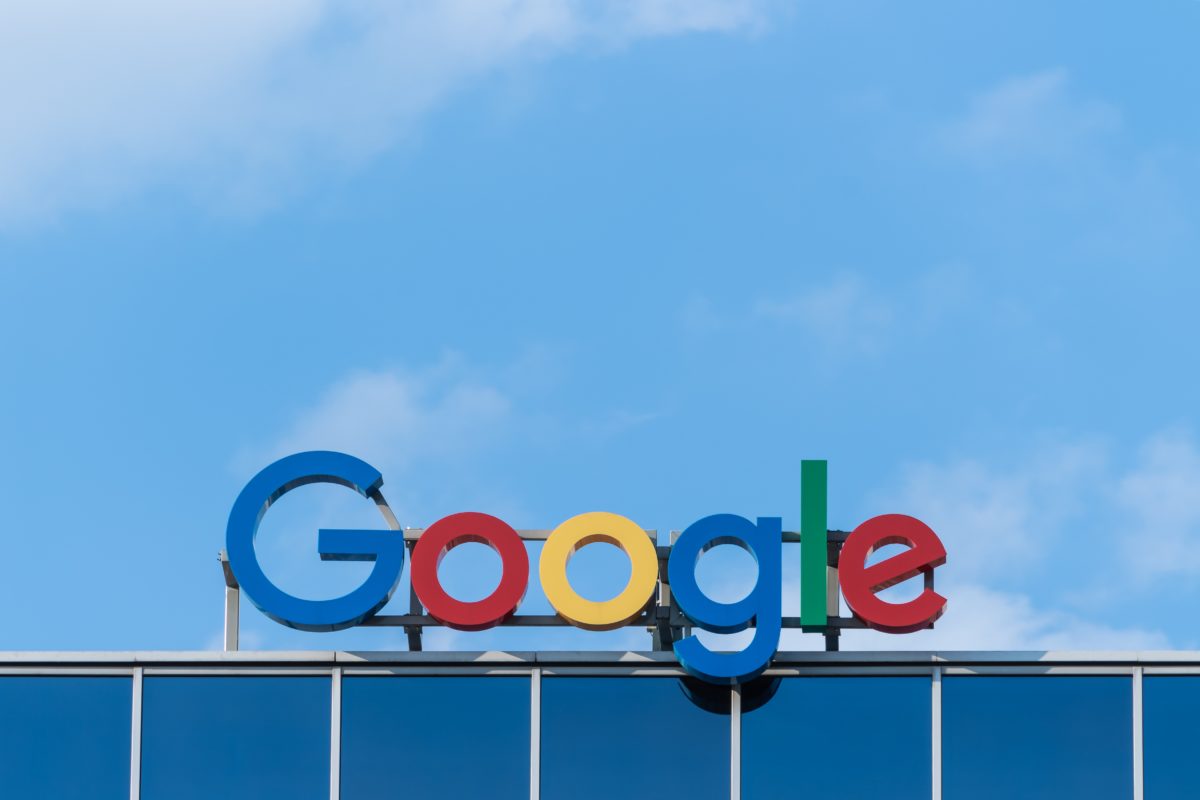 "The Post-Google+ era looks bleak—a landscape filled with directionless brands and its confused huddle of customers who have now been deprived of their familiar, safe space."
Perhaps in a distant universe, this could've been the legend of how Google+ buckled on its knees. Not in this one, though. Thanks to the Internet's penetration and the thriving social networks which were awash with 'I told you so' reactions from everyone ranging from influencers to Internet-crawlers, we know better.
We know the real narrative of how Google+ missed its shot at becoming a popular network for brands and netizens alike—save for the occasional flings with enterprises who used it for its internal community features. Nothing more, nothing less.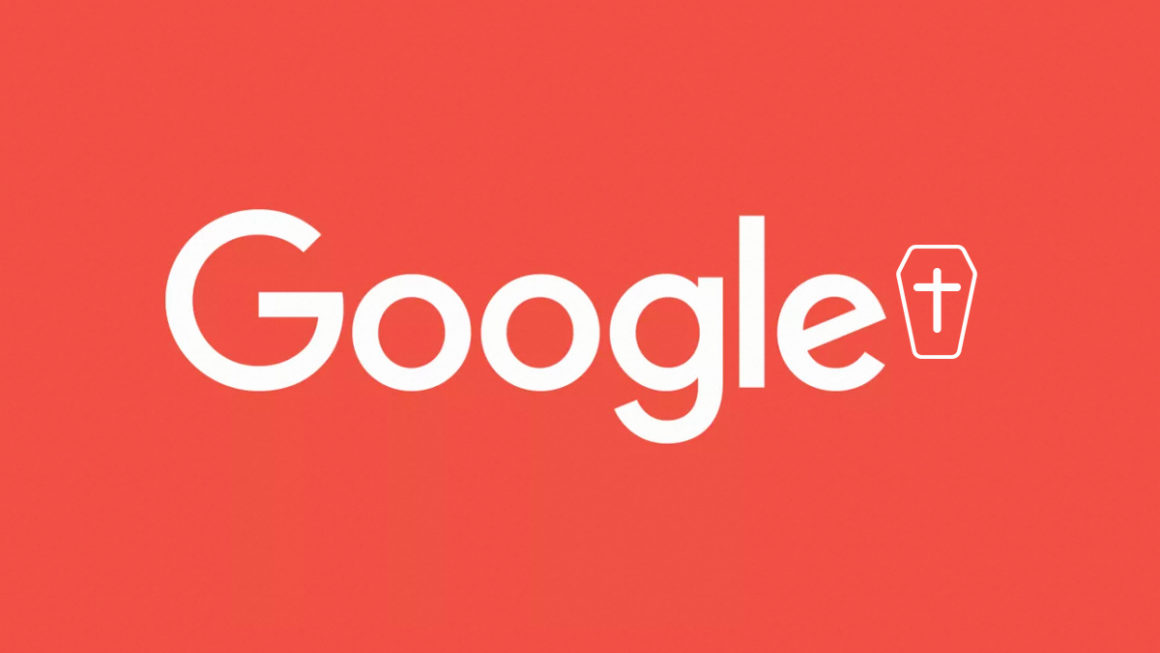 Seven years since inception, its end was something most of us saw coming. On October 8th last year, a Google Blog officially announced that they would be "sunsetting consumer Google+".
Translation: Google+ finally had to go. The announcement came in the wake of an internal bug in its system -discovered back in March- which touched the mother of all technological concerns: data privacy.
By its own account, Google+'s privacy breach affected potentially 500,000 users whose profile information (even if set to private), was thrown open to as many as 438 connected apps. The blog also addressed the ever-hovering topic of the network's flagrant disuse—"90 percent of Google+ user sessions are less than five seconds" it quoted. It was the final straw in a string of issues faced by Google+ all of which, revolved around one central issue: "users not found".
Jokes aside (and there are plenty), the consumer end of Google+ that you and I are concerned about is done and dusted, leaving only its enterprise-network version running.
So what does this mean for your brand?
More time on your hands, for starters!
You can now focus on building your brand on social networks that are actually thriving, giving you the exposure and engagement you need with your audience.
That said, the Google search engine always did have a soft corner for all Google-related content and prioritized them—and yes this extends to Google+ as well. Content posted on Google+ got indexed far more quickly than when it is posted on any of the other social networks. Google+ not only indexed your content based on keywords but also URLs. What does that get you? SEO brownie points.
This works on the premise that if you got your keywords in place, had a sizable number of people/brands in your circles (and vice versa), Google would then drive search traffic to your Google+ profile without the need for any backlinks.
Is there a way to still get Google's SEO benefits?
The short answer is – Yes.
This is where setting up your Google My Business listing comes in. For anyone who's uninitiated, here's what a GMB listing looks like for a brand: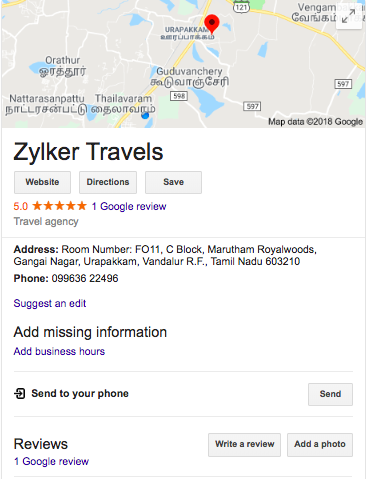 While GMB is technically not a social network, it functions as a virtual shop-front for your business, displaying the most important things you'd like your potential customers to learn. On the marketing front, it opens up two broad avenues for your brand:
1. Search engine real estate:
GMB profiles when optimized can give your business a nice visual spread on a Google search results page. Unlike a profile on a social network, a GMB listing is displayed to anyone who runs a search for a specific business on a Google search engine. With all this search engine real estate, businesses can actually control what brand information potential target audience can land on while running even a simple search.
To do this, your brand has to first create/claim a GMB profile. From here you can add the essential trimmings like optimized images, contact details address, customized maps, and syndicated reviews from both Google and third-party. Here are some of the marketing messages you can put out using a GMB listing:
-> Event alerts
-> Offers/sales
-> Product updates/Announcements
-> Customizable CTAs
-> Content pieces
2. Local SEO points
Remember the SEO brownie points we talked about earlier? Google search is becoming increasingly local in nature for product and service-related queries. This is one of the main reasons to consider owning a GMB listing.
It gives your brand localized SEO benefits—when someone runs a search around your product/offering, category, or location, your listing shows up. It also picks up keywords and URLs (if you've made a custom GMB mini-website) to help garner more localized search hits.
This matters. Because we live in a time where local searches generate the bulk of Internet traffic to brands. So now more than ever before, it makes sense to phase out from a network like Google+ and put that marketing time into more viable platforms like GMB, that can potentially fetch you more visibility and drive engagement.
Do you have insights on Google+ roll-back? Drop a comment below and let's have a conversation!
Amruthavarshinii

Chats & writes about anything from social media, culture, to how chai latte isn't a real thing.
Comments(
15

)
Selvaraj

August 12, 2020 at 9:46 AM

Oh! Google sucks. Algorithm updates make Google worst.

Rajan

December 19, 2019 at 6:07 PM

I think This should be remodeled and relaunch again by google

Gb whatsapp apk

December 13, 2019 at 7:17 PM

Google plus was good for sharing worthy content ????

Mirka Drinka

October 18, 2019 at 2:36 PM

The way to do it is to start converting the old G+ followers to your Instagram.

GB mod

October 10, 2019 at 3:32 PM

thanks for this great post.

The Lover Girl

September 26, 2019 at 9:41 PM

We've always known that google+ wouldn't be able to compete with Facebook. Especially when FB got Instagram. Made it too powerful to beat.

Amrutha Varshinii

October 3, 2019 at 7:33 AM

You're right. And Instagram does seem to be doing it right so far. Would be interesting to see how it progresses! ???? Thanks for reading the piece. – Amrutha

Jeyanth

September 25, 2019 at 12:01 PM

Yes, Google is dead. You are right

Camilla

October 15, 2019 at 10:21 AM

You Are Right I Think Google Updating

Ranjith

September 25, 2019 at 11:40 AM

I think Google is Not Dead, It's Updating

riya

September 23, 2019 at 3:34 PM

google+ was good for just getting social signals

araya

August 23, 2019 at 9:40 AM

Yes, Google Is Finally Dead…

Chris Denny

October 10, 2018 at 6:47 PM

This is so off the mark. It was not a breach, only a possible breach. There was no evidence of any data being exposed. 438 connected apps? Wrong again. There were 438 developers that had access to the API that access the data, but they do not know if any of them actually used the API or accessed the data. PLease do your homework before posting an article like this.

Amrutha Varshinii

October 11, 2018 at 6:27 AM

Hi Chris, Thanks for opening up a conversation about this. We have sourced the information directly from the Project Strobe report that details this issue. Quoting directly from the official statement, "…we ran a detailed analysis over the two weeks prior to patching the bug, and from that analysis, the Profiles of up to 500,000 Google+ accounts were potentially affected. Our analysis showed that up to 438 applications may have used this API." You can read their full statement here: https://www.blog.google/technology/safety-security/project-strobe/

Vidmate

December 12, 2019 at 3:43 PM

yes Amrutha Varshinii you are right
Leave a Reply
Your email address will not be published. Required fields are marked