How to choose the right social media management tool?
Last Updated: July 17, 2018
8.7K Views
7 Min Read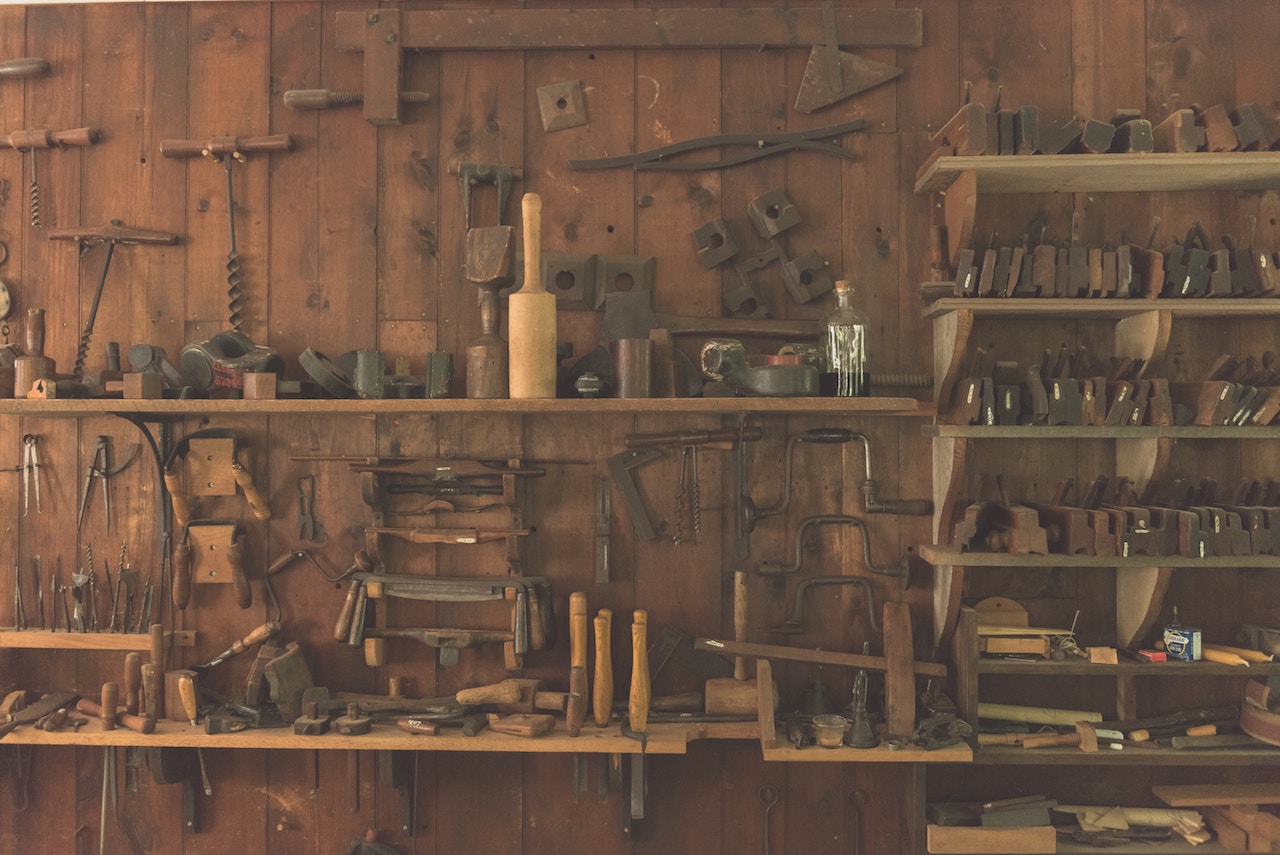 From the tech-savvy to the newly initiated, social media increasingly takes up a huge chunk of our waking lives. The numbers are out on this, and they're staggering – our day seems to begin and end on it and this is a pattern observed across demographics. An average person is involved in a plethora of social media activities across multiple platforms. People are choice-sensitive and want to put out only content that suits them, and importantly, on the platforms that make sense to them!
Now picture this scenario for a business. If managing your personal social media is a task by itself, picking the right social media tool for your business is even trickier. Before you know it, you have so many options to choose from, so many seemingly perfect tools, that it could make your head spin. Where to begin?
While there's no one right answer for this, a good way to start this is to begin with YOU.
Your requirements from a social media management tool will differ from the next person's. For instance, a tool that works well for making social media updates from your personal profiles might not cut it for managing your business pages on social media
Further, each tool is different from the next, the same way your social media marketing plan is different from mine.
Let's hammer it out!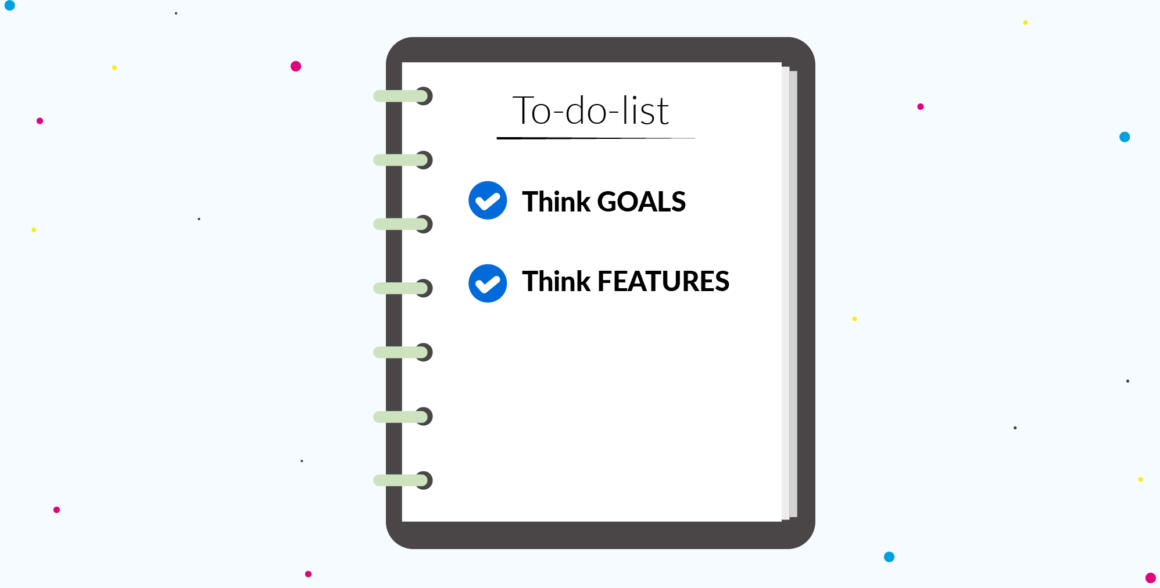 Think GOALS
Let's take the example of Zylker Travels, a travel agency. They want to increase their brand awareness, generate leads, and build a strong social media presence.
These three "wants" are their social media marketing goals.
When you know your goal, you'll be clearer on what you want to achieve, who you want to reach, and the best way to reach them.
So, get your dream board out and map your social media plan. Write down your immediate goals, short-term goals, and long-term goals. Set timelines and note the objectives for each of these goals so everyone knows what needs to be done to achieve them. Then you can find the right people on your team for each objective and give them the responsibility to see it through.
At the end of this process, you and your team will be able to visualize what your social media strategy will look like in the coming months.
Think FEATURES
A social media tool that offers the specific features you absolutely need will be more effective than a tool with an exhaustive list of features that you probably won't use.
You know your goals and objectives. What do you need from a social media management tool to execute them? These are your "Absolutely need it!" features.
Let's consider the first goal, "Increase brand awareness," and map the features needed for each of its objectives.
Objective 1: Share content to maintain a consistent presence on all social networks.
Needed: A tool with good publishing and scheduling features.
Objective 2: Keep an actively engaging social media presence going.
Needed: A tool that allows them to like, reply, comment, share, and repost posts on all the social networks. Also, a good reports feature that can help them figure out the best time to post to reach most of their audience.
Objective 3: Find conversations relevant to the brand and industry.
Needed: A tool with a social media monitoring feature to help them track keywords and hashtags.
The trick is to find the tool that's best-suited for you to execute all your objectives. Every social media tool excels at specific things. Some tools do publishing or scheduling very well but totally lack in social media monitoring and analytics. Some tools have great analytics, but also have hidden charges that might suddenly creep up on you. Some have amazing features, but not the social network you need.
Beyond that, you want to make sure you can perform the activities you set out to do: posting to personal and company accounts as well as to groups, or using other features, such as liking, replying, commenting, using lists and so on. It's not about the number of networks, but the quality of performance on the ones you care about.
Once you've shortlisted some tools based on the features you need, here are a few points to consider while evaluating them:
Monitoring and engaging
You may be surprised to know that about 80% of Twitter users have mentioned a brand in their tweets. Brands are a huge part of conversations on social media. Are you, as a brand, keeping track of and engaging with all of them? Just looking at mentions isn't enough. A little-known monitoring trick is to find all the posts about you by tracking the brand name as a keyword. For example, Zylker Travels finds all conversations about them by tracking "Zylker."
Social media monitoring helps you track all the conversations involving your brand and industry. Provide good customer care by engaging with all the discussions that involve you, increase brand awareness, and make your brand more discoverable. It is important that you aren't a one-way babble machine. When you don't miss any of the posts directed towards you, engagement will come easily. You'll start creating a voice for your brand with every post and response on social media. Check out how Wendy's has been using wit and humor to create a unique brand voice for themselves.
But not all tools help you monitor and engage. In fact, some might make it harder. Pick a tool that will help you implement a good monitoring strategy.
Measuring what matters
It is important to know how your social media marketing plan is working. For this, you'll need good reports. The metrics you track depend on your goals and can serve as raw materials in creating further plans.
A few key metrics that will help you create a good social media plan:
Knowing your audience:
Numbers are great because more is always better. Or is it? Imagine this.
Zylker Travels is hosting a jazz music event. "Who doesn't love jazz music?" they probably thought. They sent out invites to everyone on their mailing list and added an offer for all attendees to receive a gift voucher at the end of the concert.
The crowd shuffled in, the music began, and the chatter was more audible than the music. BUT there were lots of people.
It's important to build an audience that is interested in what you're saying. "Right" is mightier than "more." An audience in China may not relate to a Thanksgiving campaign, the same way an American audience wouldn't relate to a Diwali campaign.
There are tools that will give you extensive insights into information like the demographics of your fans, the people who are sharing your posts, and the people it's reached. You can even find out what language your followers primarily communicate in. Learn what your followers like and dislike by checking out their social profiles.
Build your campaigns after learning this metric. They'll be more relevant to your followers.
Knowing your social media growth:
Your social media presence lies in the hands of your followers. A large number of followers and good engagement will lead to a stronger presence.
If you notice, companies like Airbnb's followers have grown exponentially in the last few years because of their social media marketing.
You can track the growth in the number of your followers and the engagement you've been getting. This is especially helpful when you run a social media campaign. You'll want to know how many followers, shares, likes, retweets, and comments you've gained out of it. These numbers will help when creating your next campaign.
Knowing the best time to post:
This depends on the industry, the social network, and the target audience. The best time to post for each social network isn't something that's set in stone. FastCompany has an infographic that tells you the best and the worst time to post on social media. This works well as a general rule of thumb but might vary for your brand.
A good social media management tool will look at your published posts and the engagement history to predict when the best time to post is.
Knowing the kind of content that's working for you:
When you've published a decent number of posts, you can start analyzing which types have worked better than others. Some audiences eat up images, while some engage more with videos. It's something unique to each brand.
Compare the types of posts you've published with the types of posts that have worked well. With this analytic in hand, you can put more effort into creating more posts of the kind that have been received well by your audience.
User experience:
One of the major benefits of using a social media management tool is that it reduces the hassle of switching between individual social networks. So it helps to pick a simple tool that's easy to use. A complicated tool is like that annoying nail wedged into the floor. (It keeps tripping everyone up.)
Most social media management tools offer a trial period, during which you and your team members can "test drive" all the features it has to offer. Try executing your goals and objectives using the tool you've chosen to test. While using the product, discuss your experience with the rest of your team. If the drive is smooth, then you've done it! If not, well, back to the drawing board.
Ultimately the best tool for you will depend on your business' social media marketing goals. So make an informed decision. The tool you pick is going to be your sidekick, so choose wisely!
Leave a Reply
Your email address will not be published. Required fields are marked