What is HCM software and what can it do for your organization?
What is HCM software and what can it do for your organization?
Last Updated: July 30, 2021
1.9K Views
4 Min Read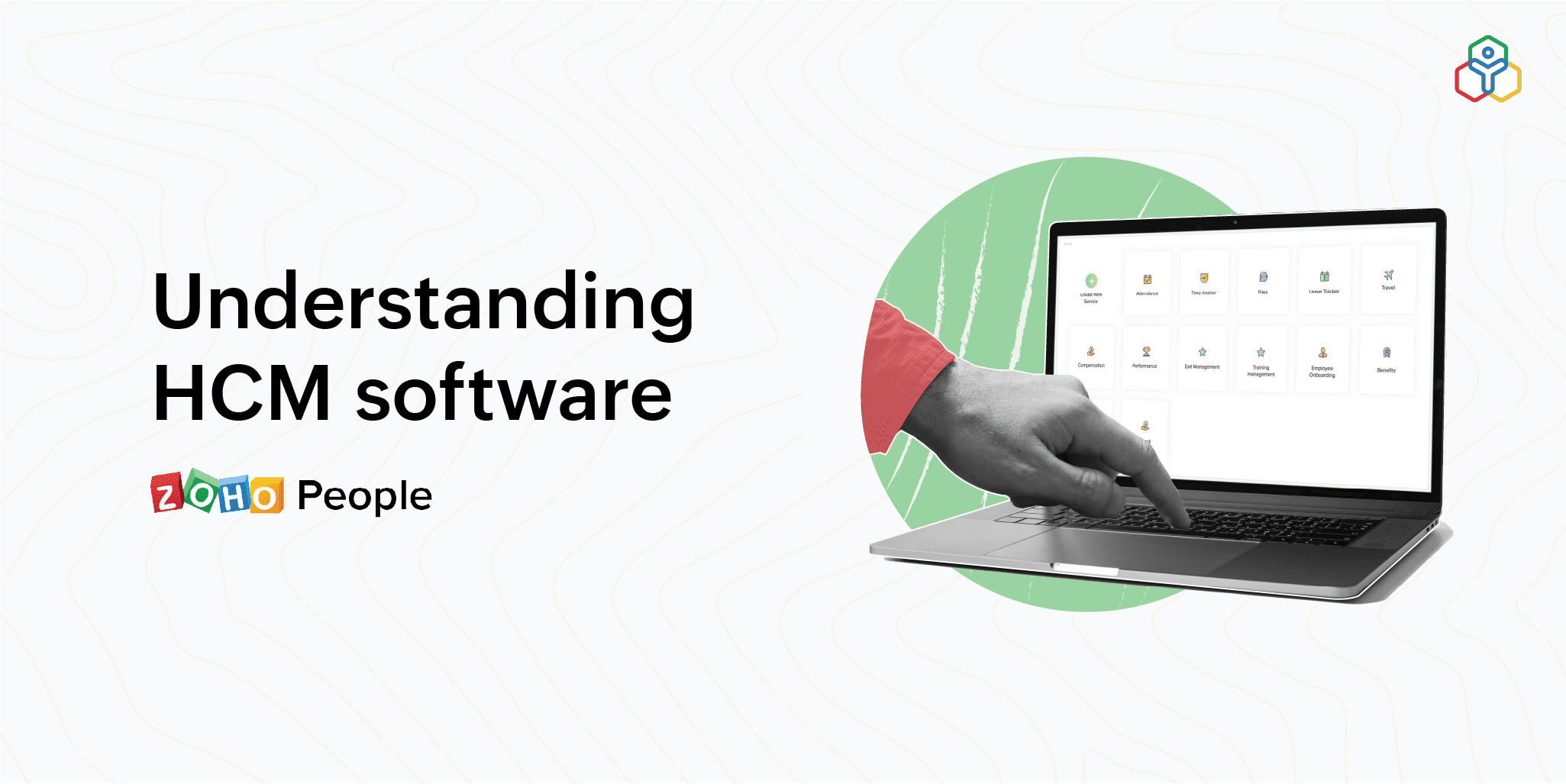 The field of HR is vast. As an HR professional, you're involved in every stage of your employees' journey within your organization. Recruitment, onboarding, payroll, attendance, performance, L&D, offboarding—honestly, just listing them all is tiring. Managing everything manually will only frustrate you and your employees and delay important initiatives. To help prevent these challenges, many organizations are transitioning toward HR tech solutions to simplify the more tedious and routine aspects of people management. HCM software is just one of these solutions. In this article, we are breaking down the basics of HCM software and what it can do for your organization.
What is HCM software?
HCM software, also known as Human Capital Management Software, is a comprehensive digital HR solution that enables organizations to automate HR operations and manage their employees in the best way possible. With HCM software, you can get rid of the manual administrative work that eats up most of your time and turn that focus toward strategic initiatives that help your organization stay competitive. Every employee-related process, including recruitment, onboarding, core HR operations, training, talent management, reporting, HR analytics, and more, can be tracked and managed through a centralized HCM system online. This way, you and your employees don't have to operate ten different HR systems that don't communicate with each other.
Also Read:Top 5 features to look for in HCM software
What can HCM software do for your organization?
By streamlining your HR operations, HCM software allows you to optimize the value offered by each of your employees. Here are just some of the ways it does this:
Provides a better employee experience
HCM software can play a significant role in improving employee experience as it simplifies almost every interaction between you and your employees throughout their journey at your organization. Because HCM software works on the cloud, employees can complete paperwork and compliance evaluations, provide and receive feedback, track their goals and career growth, and learn and collaborate with their peers—all from a single system, even if they work remotely from another part of the world. Read more about how HCM software can improve employee experience.
Simplifies core HR operations
How you manage core HR activities like onboarding, attendance, time off, and compensation can have a huge impact on your employees. With HCM software, managing core HR operations become a breeze because most tasks become automated. For instance, when an employee applies for time off through the HCM system, managers can approve or reject the request right away through the application. If the time off is approved, that will automatically be reflected in the leave report used for payroll calculation. This eliminates nearly all the manual work you and your team has to do with regards to time off, and the automation workflows yield similar benefits for the other areas as well.
Manages employee data better
HR data is exceptionally important because it often includes some of the most private information an employee has in their professional life, like salaries, benefits, personal identification, and even banking details. A good HCM software system organizes and stores all of this data in a centralized and secure location. The data can be accessed by anybody from anywhere, but only if they have suitable permission. This allows more flexibility in when data is shared or exported, but it still keeps everything safe. And because all of this data is available on demand, it's easier to maintain compliance and get through audits.
Offers great insights about your workforce
By analyzing the data that HCM software collects about your employees, you can generate a variety of valuable insights pertaining to your people management techniques. These reports and dashboards can help you identify the source of any issues persisting among your employees and make more informed decisions o how to resolve them. For instance, by analyzing the performance data of your highest-performing employees, HCM software can reveal the common skills and qualities that help them all to thrive in your organization. This can then be used as a basis to help your new employees perform better.
Supports employee development
Millennial and Gen Z employees prefer career development over heavy paychecks. Supporting their development is one of the key ways to ensure that they stay longer with your organization. HCM software works just the way you want to help employees progress further in their careers. From identifying their training needs and administering training programs to supporting regular performance reviews and facilitating two-way feedback from managers and peers, HCM software leaves no stone unturned when it comes to supporting employee development.
Also Read: 5 things to consider when choosing between HCM software providers
Final thoughts
With the right HCM software in place, nothing can stop you from optimizing employee management at your organization. Using HCM software can help your employees feel more engaged, productive, empowered, and satisfied. It also helps ensure that every interaction between you and your employees is useful, worthwhile, and stress-free. In the long run, this leads to a more trusting relationship between your workforce and your HR team.
Zoho People, our HCM software, strengthens all of your HR operations and optimizes your people management strategies to yield the best results. From onboarding to exit management, there's nothing that Zoho People has left behind. Learn more about Zoho People.
Also Read: What is Human Capital Management?
Tarika

Content Specialist at Zoho People
Leave a Reply
Your email address will not be published. Required fields are marked