What is Human Capital Management?
What is Human Capital Management?
Last Updated: June 28, 2021
1.1K Views
4 Min Read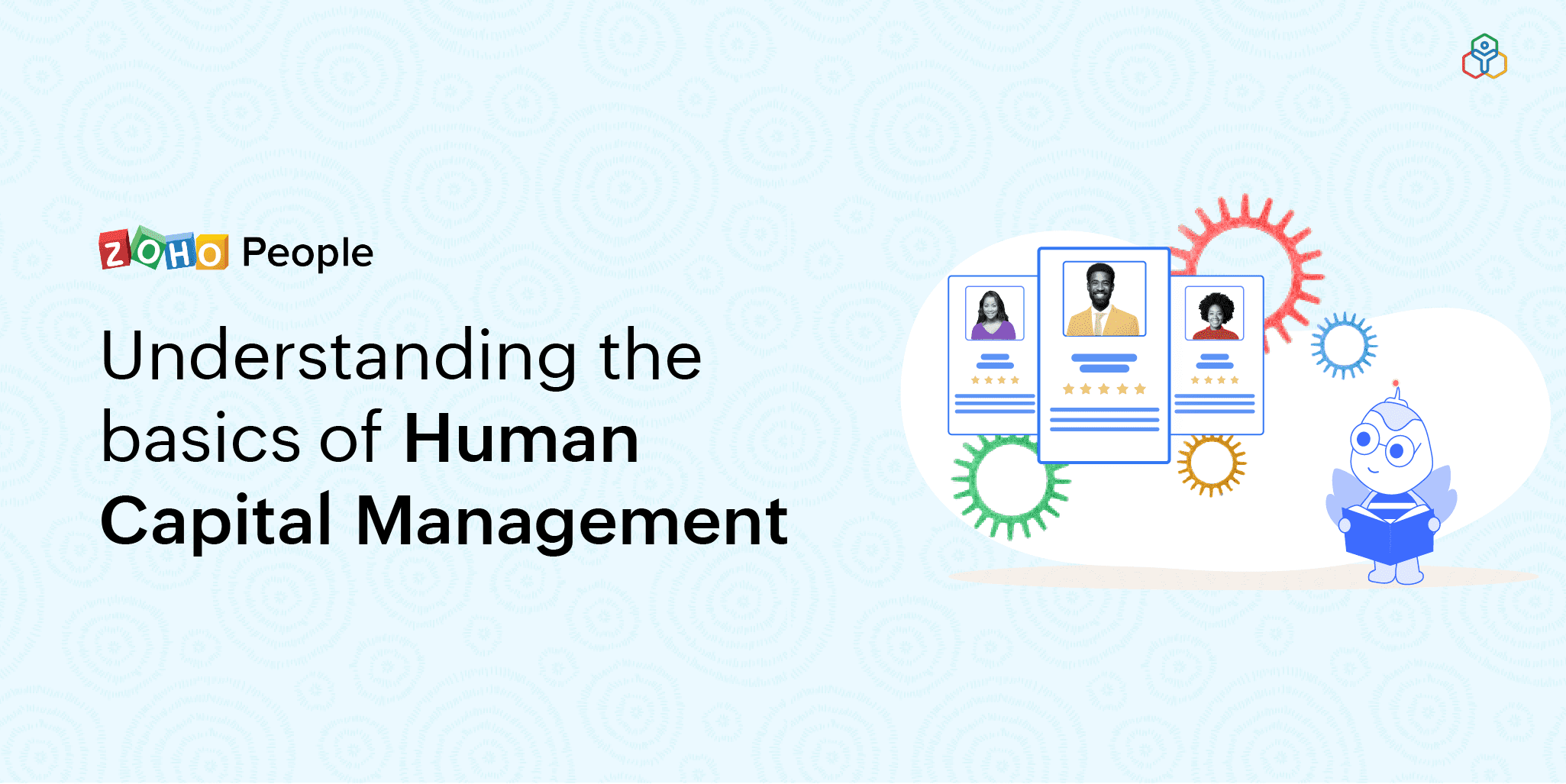 As an HR professional, you have likely come across the phrase Human Capital Management, or HCM. This HR practice has risen in popularity lately with organizations crafting strong HCM strategies to bring out the best in their employees. In this article, we break down the basics of Human Capital Management and discuss how it can improve employee management.
What is Human Capital Management?
Human Capital Management is a management technique that is often used by organizations to improve the value offered by each of their employees. Employees are hired, managed, and trained in a way that allows them to be most productive and effective. Organizations invest in their employees and help them grow, ensuring that they have all the resources, skills, and competencies to be productive, achieve their goals, and take the business to the next level. It helps a lot in aligning employee skills with organizational needs.
Also Read: What are the key activities involved in Human Capital Management?
What are the different aspects of Human Capital Management?
Understanding the major aspects of HMC will help you focus your initiatives on HR practices that have the most impact on employees.
As the name suggests, talent acquisition is an umbrella term used to describe the processes of hiring, pre-onboarding, onboarding, and new hire training. Hiring candidates whose values align with the values of your organization is a crucial part of HCM. When employees relate to your values and understand the true purpose behind their work, they'll tend to commit themselves more to their work tasks, goals, and projects. In today's competitive jobs market, candidates are being treated more like customers. Organizations are realizing that their talent acquisition strategies play a key role in having a well-rounded, happy, and productive workforce.
Talent management is everything that an organization does to retain, engage, and motivate its employees. It can cover everything from how you manage your workforce and assign tasks to the way performance reviews are run and whether feedback is open, honest, and reciprocal. Payroll and benefits also fall under this category. A strong talent management strategy removes roadblocks employees face during their day-to-day activities with your organization, and it also seeks to improve the quality of their professional life.
Talent development is a large extension of talent management, and it encompasses all learning and growth strategies for employees. They may be in the form of training programs, coaching, mentoring, career planning, or promotions. Talent development is a win-win solution for both employees and the organization because these strategies help employees succeed in their careers and empower them to provide greater value to their business. It also goes a long way towards improving employee retention as employees will never feel stunted in their careers.
What are the benefits of Human Capital Management?
HCM comes with a myriad of benefits that makes it very attractive among many organizations. It can make a huge difference in how employees contribute to their organizational success. Here are some different ways HCM can help organizations:
Find the right candidates
Candidates want to work for organizations that reflect the values they hold themselves. HCM strategies help you advertise your company culture, goals, and vision. They also help reveal any positions that need to be filled and any key skills that are required to take your business to the next level. Basically, HCM gives you a better relationship with your workforce, and that connection will allow you to expand your operations more intuitively over time. You'll have a better idea of what to look for in your ideal candidates, and those candidates will be more likely to stay in your organization because they believe in its mission.
Improve employee retention
When you value your employees, it shines through in the way you invest in their well-being, growth, and development. And these actions don't go unnoticed. Employees don't want to work for organizations that push them beyond their boundaries without support. They want to work for organizations that trust their abilities, make favorable decisions, and nurture their growth as a professional. HCM strategies do exactly this by emphasizing employee engagement and happiness. Your turnover will decrease as teams will collaborate better, feel more motivated, and produce better results.
Enhance employee satisfaction
When employees are in a better position to contribute significantly to their company's success, they'll develop a greater sense of satisfaction. If your employees genuinely feel that they are making a difference in your organization or in their community, they'll feel more passionate about every task they do and each task will give them more fulfillment. This is important because these day-to-day activities are what your workforce will be handling most often at work, so the more enjoyable and meaningful it feels, the better.
It almost goes without saying that the healthier your workforce is, the more successful your business will be. As your HCM strategies are implemented and improved, employee performance will rise, and skill gaps will close. This will begin a snowball effect where your strategies will continue to be refined through employee feedback, and the quality of your hires will improve as more people want to work for your organization. Growing your business will become easier as more creative minds are brought together, and innovation will be able to flourish.
Final thoughts
As an HR professional, you want your employees to be happy and engaged with their jobs, and you also want the business to grow consistently. HCM strategies help you achieve both of these goals efficiently without compromising each other. This way, your organization will stay ahead of its competition, meet customer expectations, and grow beyond any limits.
Also Read: What is HCM software and what can it do for your organization?
Tarika

Content Specialist at Zoho People
Leave a Reply
Your email address will not be published. Required fields are marked