Zoho People is an HCM software designed specifically to simplify your people management operations with custom tools for everything from time tracking and performance reviews to professional development and HR analytics.
Manage a global workforce with agilityMake time and attendance effortlessOptimize performance. Maximize Potential.Build a learning cultureIntegrate your entire app ecosystemDeliver the best service experienceBuild custom services with guided automationMake informed decisions with analytics
Manage a global workforce with agility
As your business expands to have more divisions, locations, and employees, Zoho People will help you take care of all your HR needs from a single interface so you can quickly adapt to your organization's growth. Whether it's about automating a process, managing remote teams, or changing a workflow, Zoho People can help you do just that. We're built to be tailored for every business with end-to-end HR customization.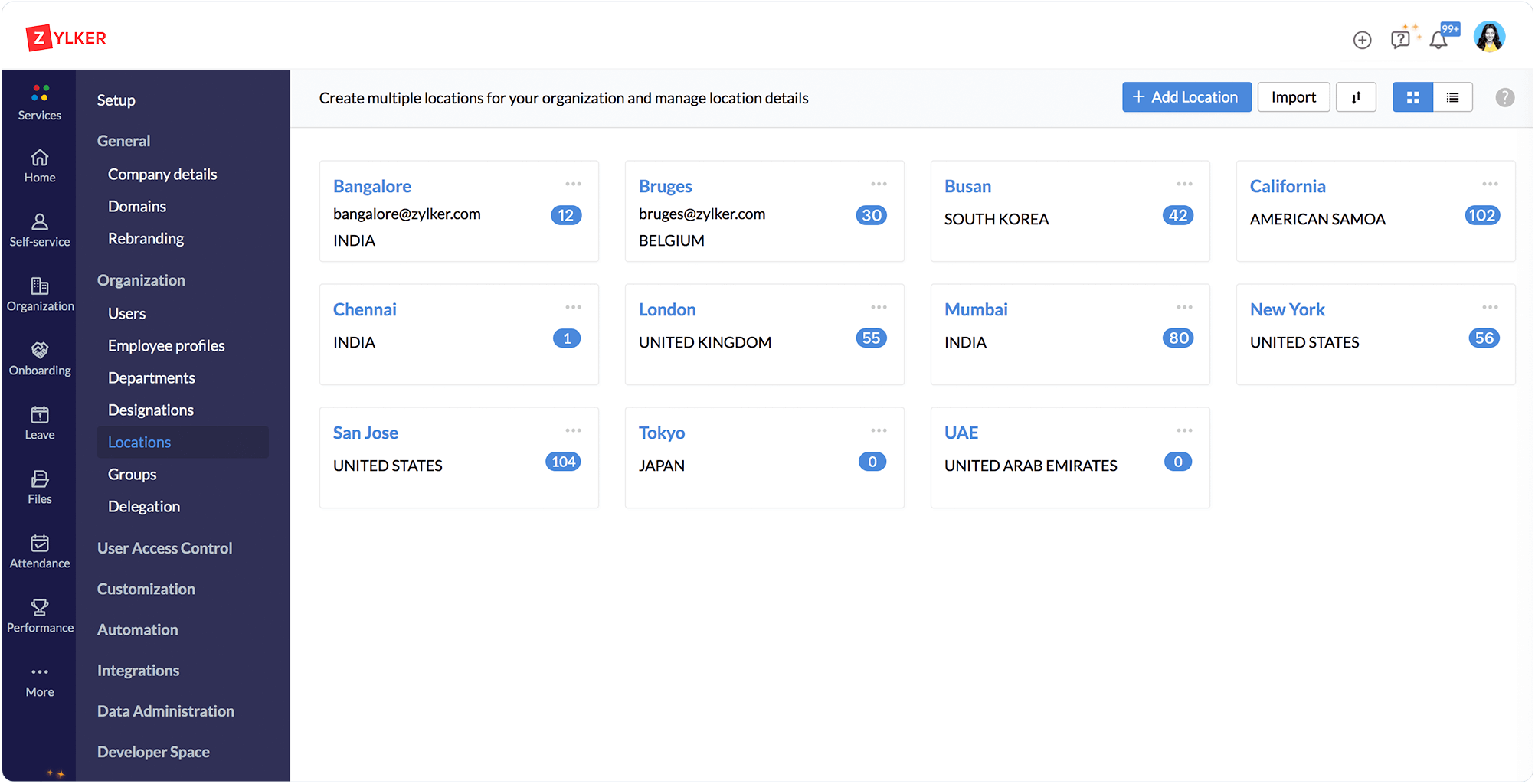 Make time and attendance effortless
A huge part of HR goes toward managing employee time and attendance, including multiple calculations that have to be spot-on accurate. Zoho People enables you to customize your time off and attendance policies, create and manage projects, and set up automated workflows for your operations. The self-service features enable employees to clock in and request time off without any glitches.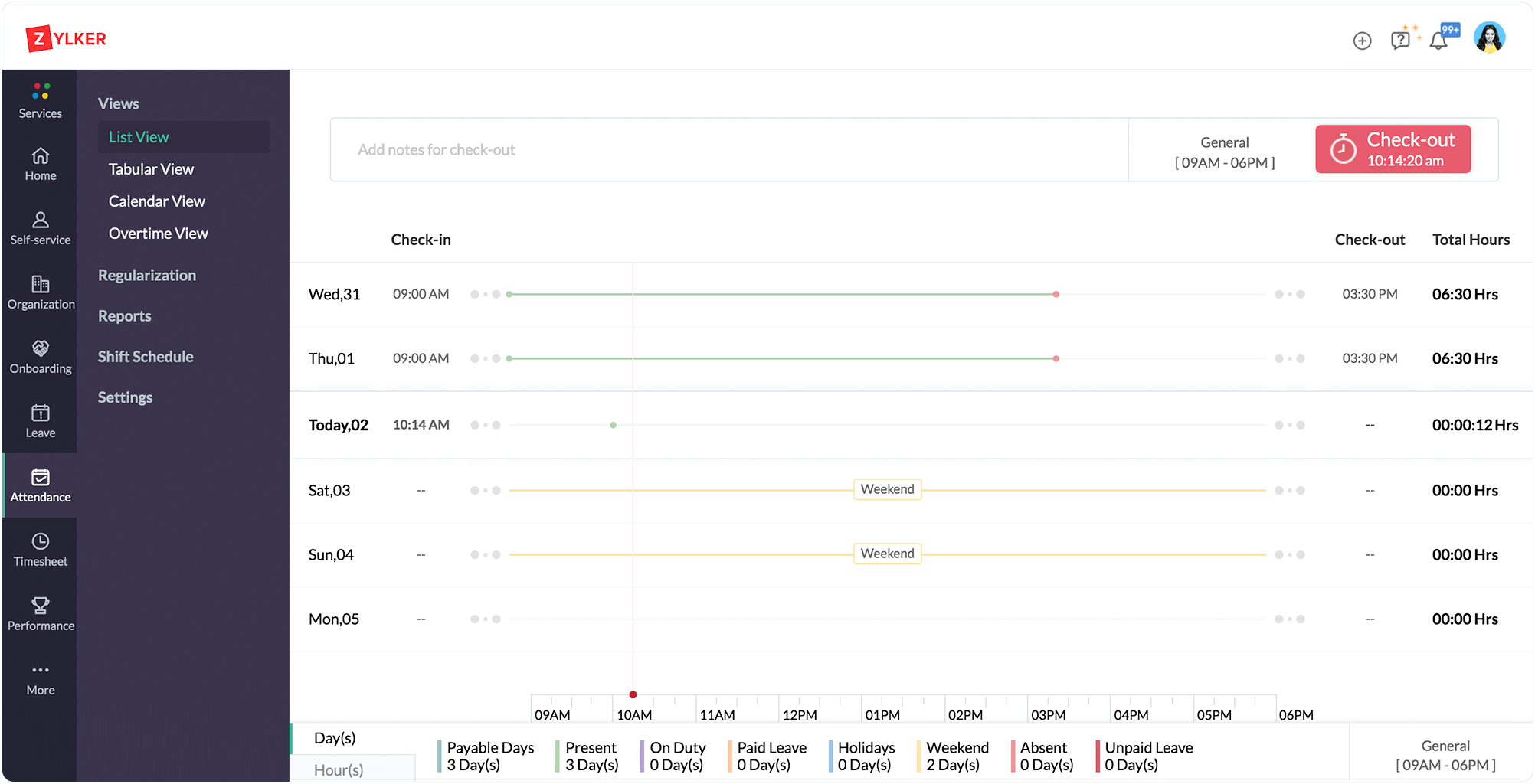 Optimize performance. Maximize Potential.
Align employee goals to KPIs, provide 360-degree feedback, and review performance regularly with both continuous and self reviews. Reports like the 9-box and skill set matrix help you identify skill gaps, plan for skill alignment within teams, and design stronger plans to develop your workforce.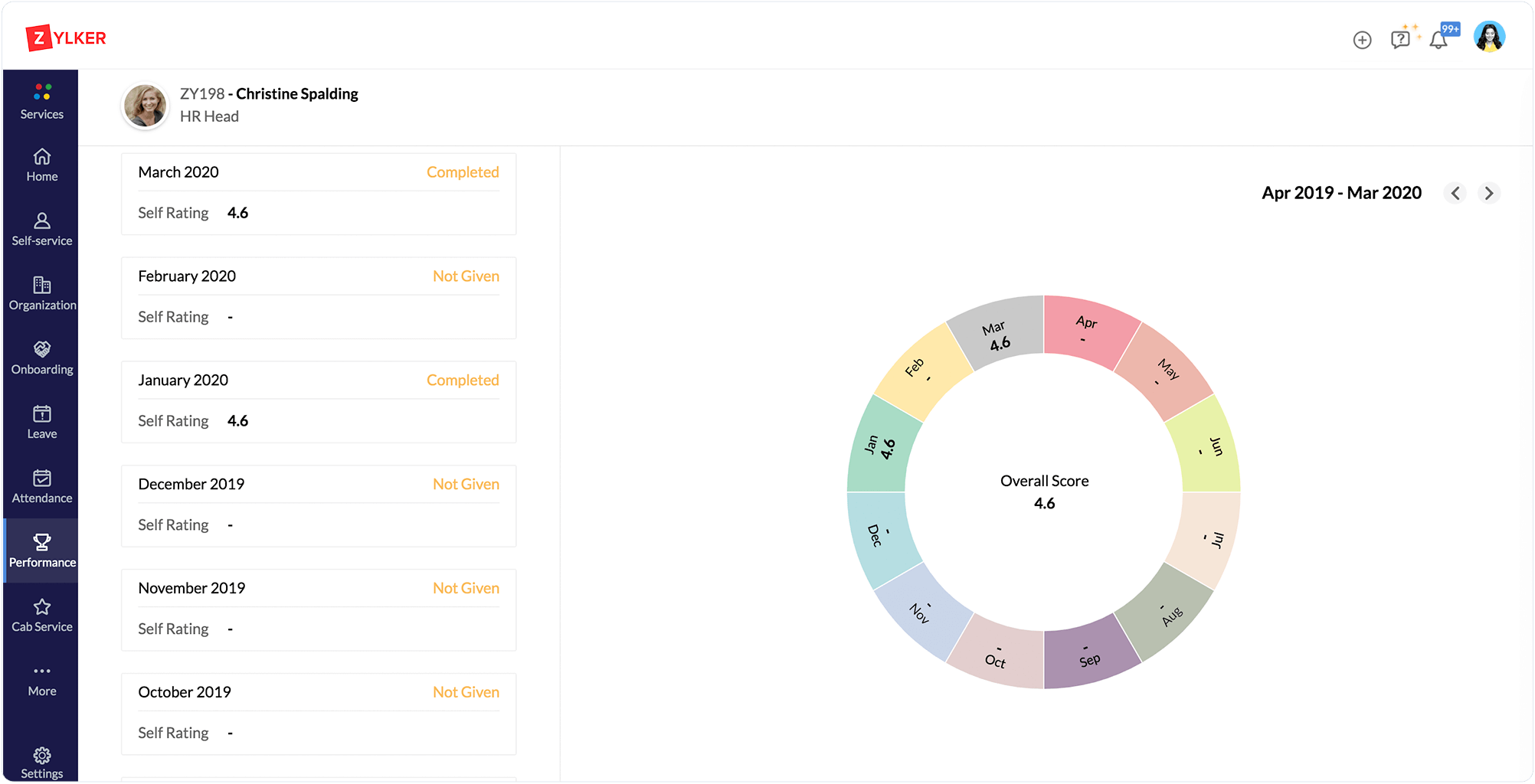 Build a learning culture
Helping employees grow in their career through mentorship and skills training is one of the biggest benefits an organization can provide. Zoho People's LMS helps you craft courses, enable virtual classrooms and mobile learning, foster inter-team collaboration, and empower managers to suggest courses for their employees.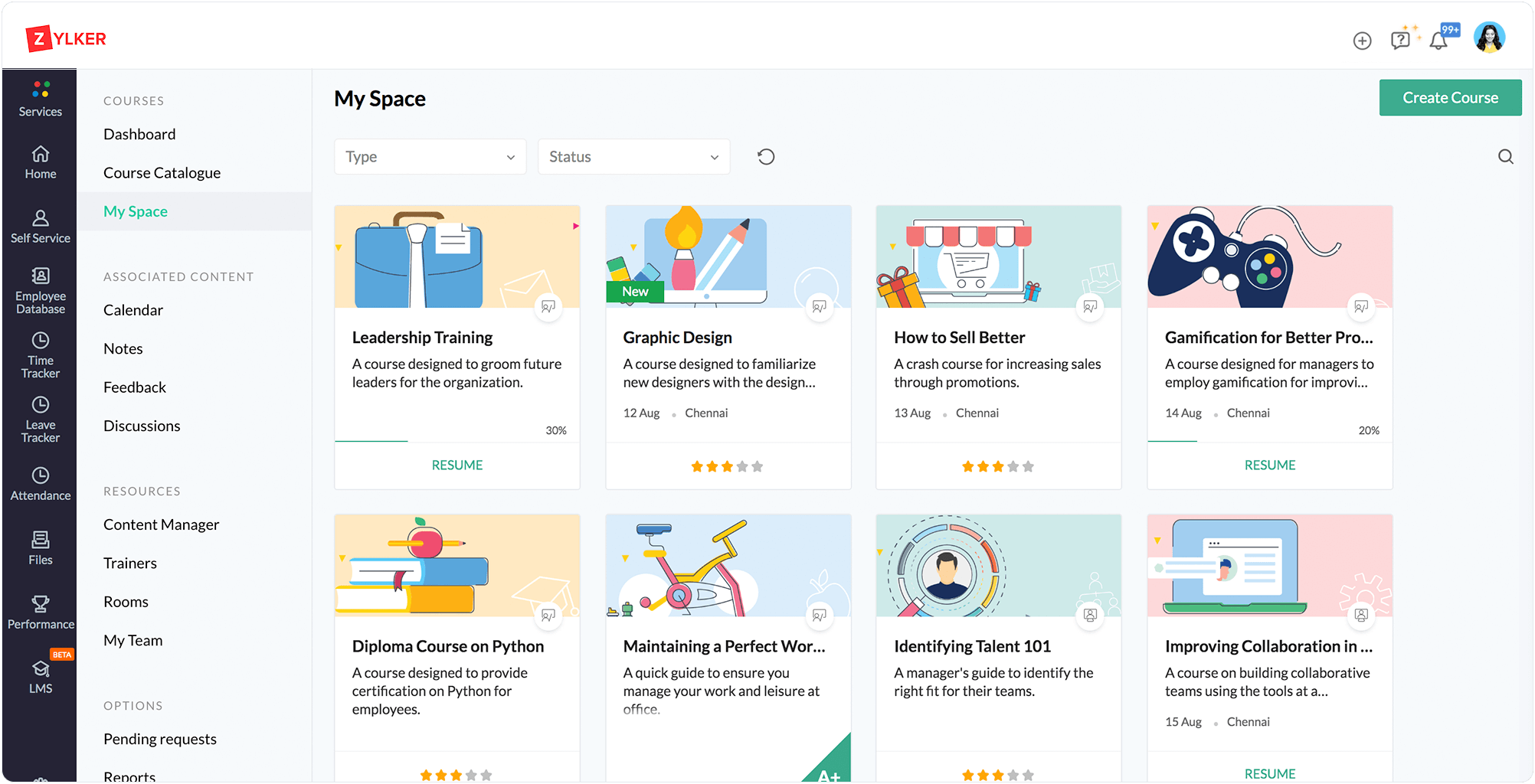 Integrate your entire app ecosystem
Zoho People integrates with many popular Zoho and third-party applications like Zoho Recruit, Zoho Expense, GSuite, Microsoft, QuickBooks, Zappier, Xoxoday and more. Take advantage of these integrations, keep the apps you use every day, and ensure your HR operations run smooth and error-free.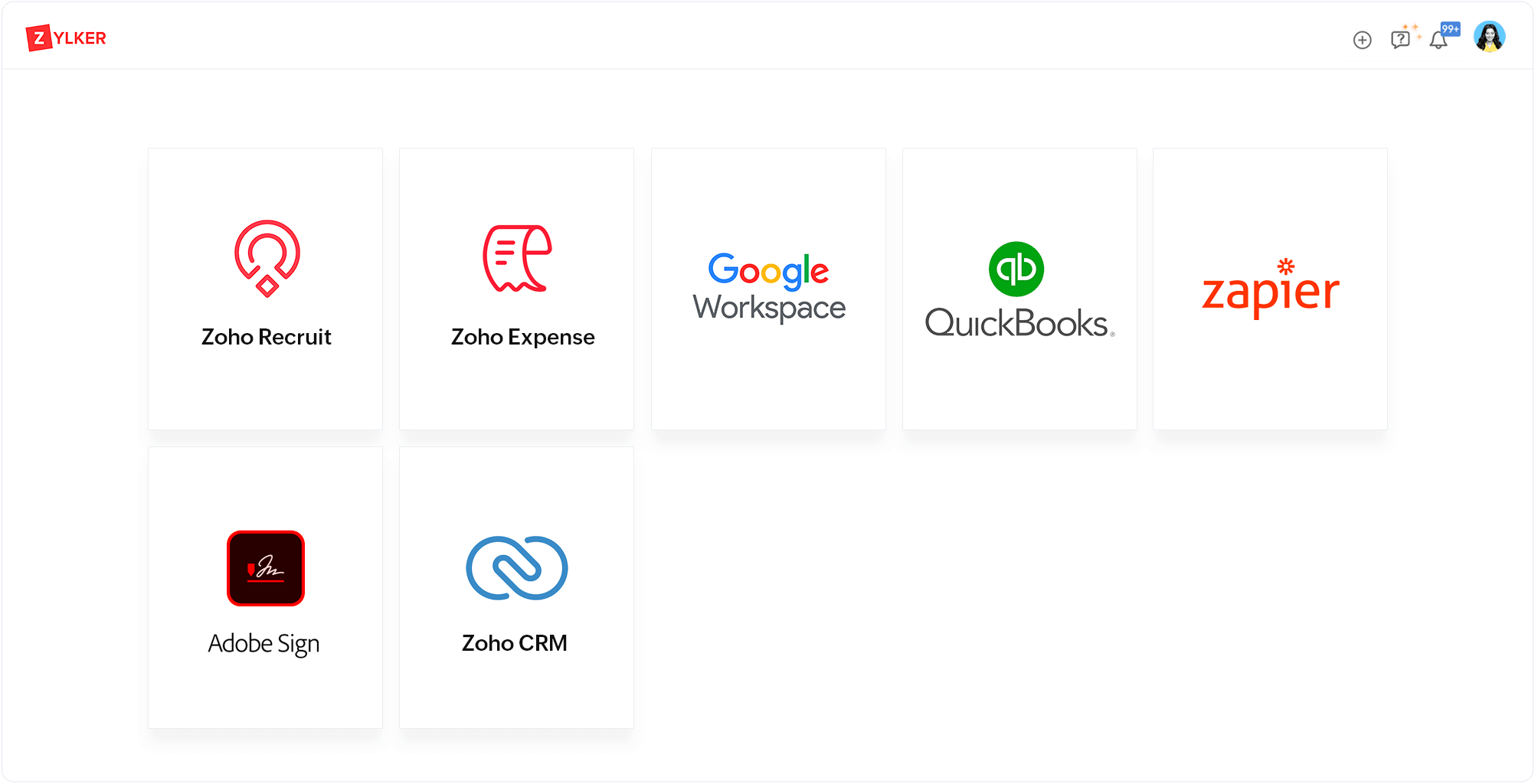 Deliver the best service experience
HR service delivery is essential to employee experience. The Cases feature in Zoho People sets up a platform where employees can quickly raise questions about any need they have, big or small. The questions are categorized and subject-matter experts are assigned to each category, so resolving questions will be faster and more efficient.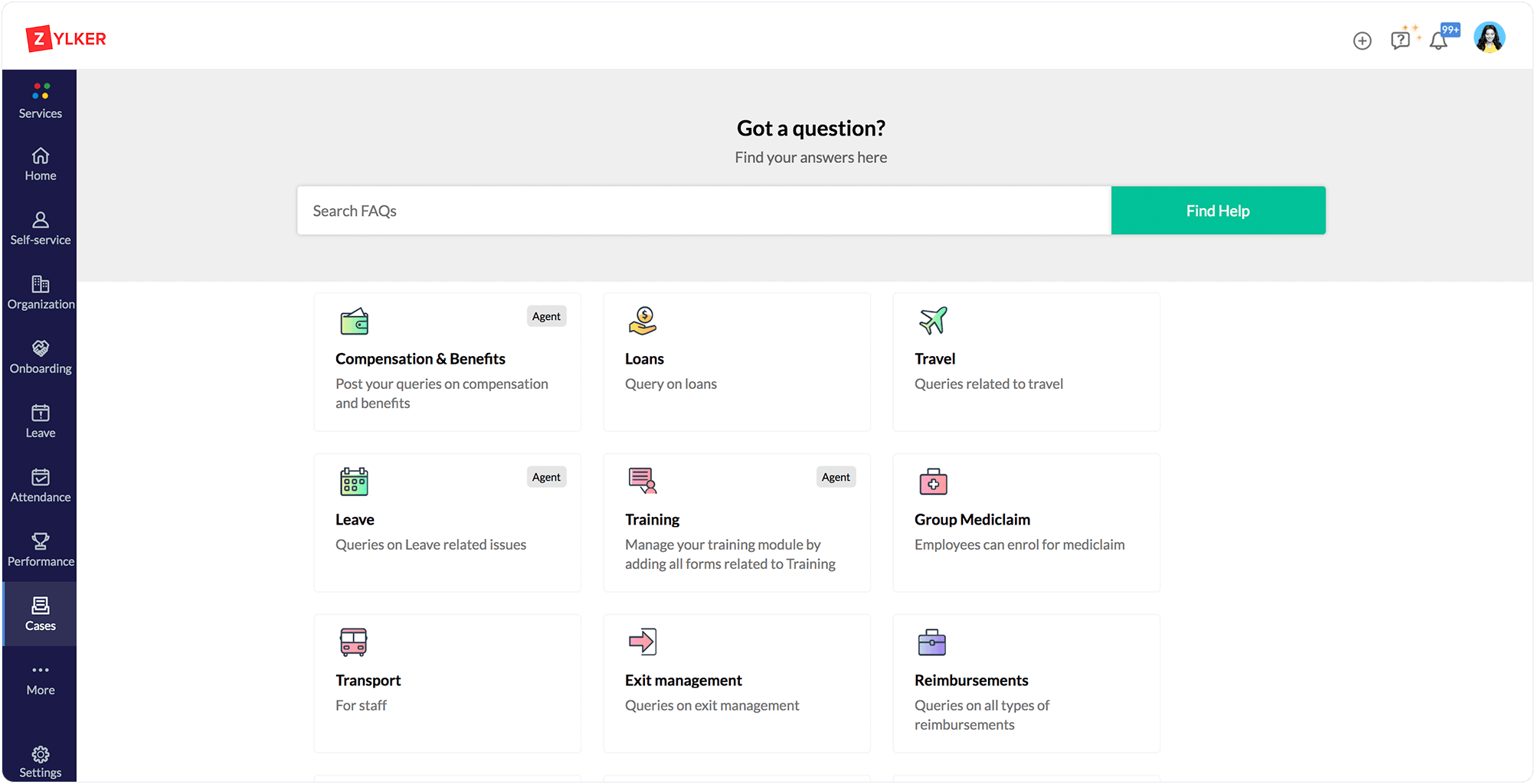 Build custom services with guided automation
Go beyond the services Zoho People's HCM provides by building your own services or customizing existing ones. With simple drag-and-drop forms and blueprints for guided workflows, you can put your most time-consuming processes on autopilot and focus on your people management strategies.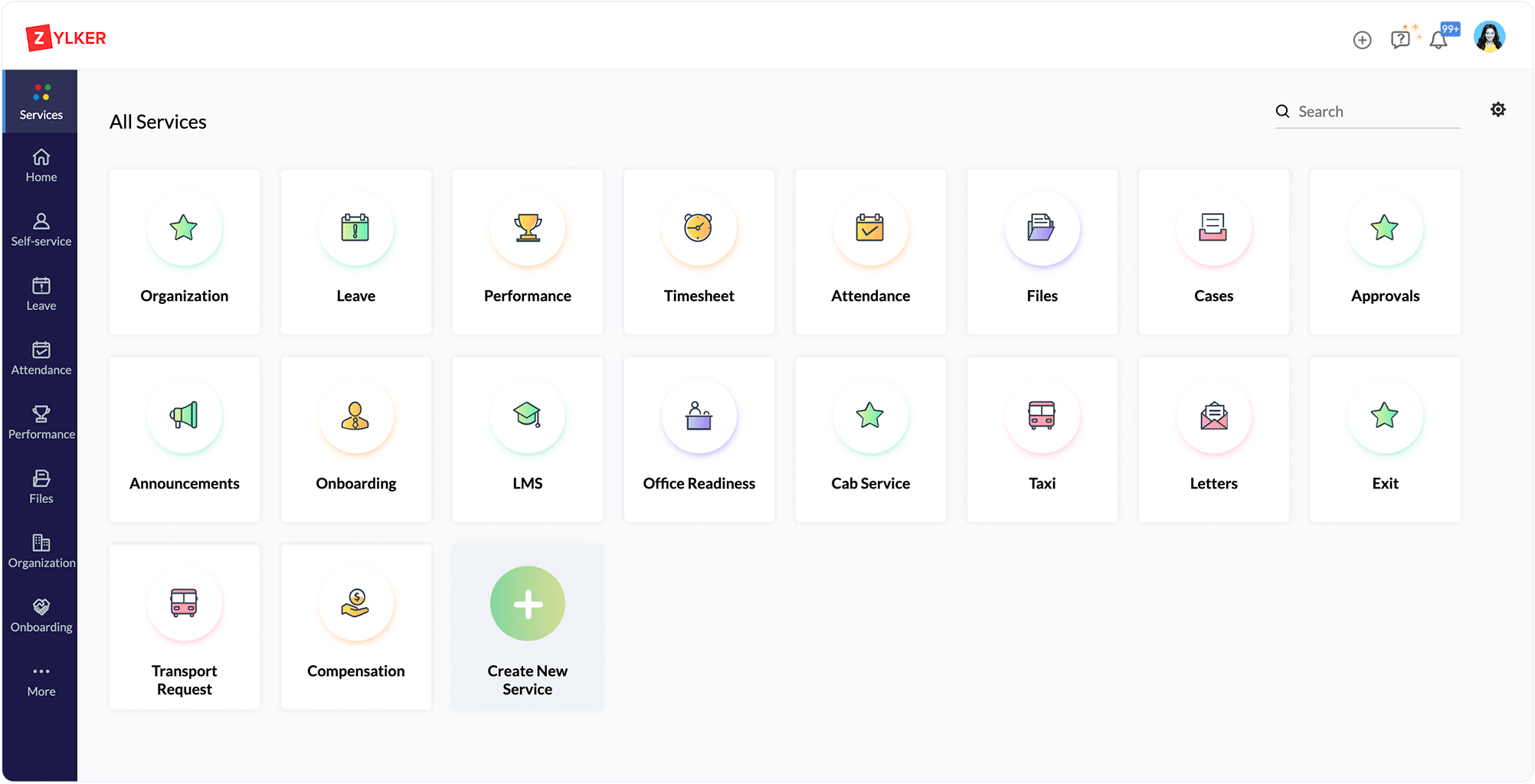 Make informed decisions with analytics
Analytics is a key aspect of human capital management. Get your hands on insights about every aspect of your people operations, right from attrition rates and employee performance to L&D, attendance trends, and much more.