Zoho EX apps revolutionize recruitment and employee workflows at Sngular to deliver valuable efficiencies and data analytics
Learn how Sngular, an enterprise headquartered in Spain uses Zoho's HR solutions to optimize recruitment and HR processes. This report was written by 3Sixty.
Read the case study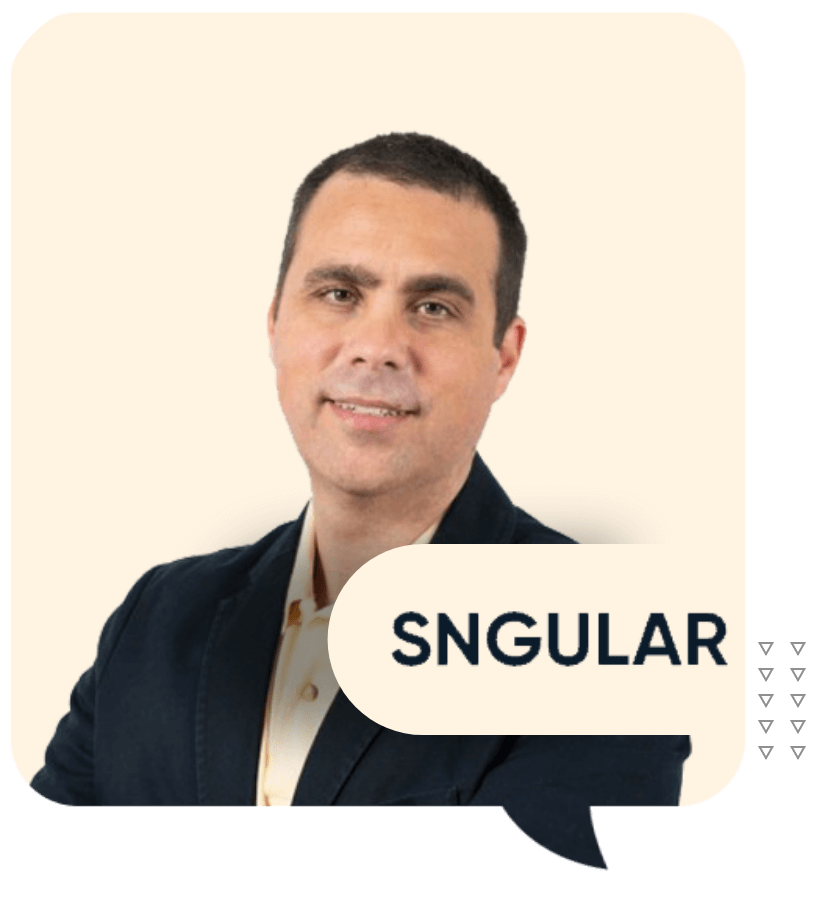 Zoho has helped us to move from having isolated applications to a single platform. We can now analyze all our global information holistically, which makes the process easier, and means that we can identify blocks or potential blocks and address them before they become an issue for existing or onboarding customers.
Borja Roig,
Cross-border Business Director, Sngular
Unified solution
Sngular manages hiring, HR operations, expense tracking, and boo keeping under one unified software suite.
Better reporting
Access to in-depth reporting and analytics In addition to the overview landscape, the firm has details at the granular level to evaluate any specific type of team that works together across multiple areas or regions. Sngular can use this information to optimize its workforce.
Improved employee experience
With Zoho in place, employees have quick access to information and are able to take care of simple requests and tasks.
Unifying HR and finance with Zoho
The Spain-headquartered IT services firm Sngular deployed Zoho to replace legacy homegrown solutions. In doing so, the firm has benefited from a better view into the business, brought much-needed order to its bookkeeping and finances, and equipped recruiting with greater agility and scale. All these outcomes greatly accommodate and streamline Sngular's rapid, continuing global expansion.
After fair evaluation of other tools, the team at Sngular zeroed in on Zoho because of its simplicity and ease of use along with better access to data and insights.