Comprehensive HCM software that works your way
A simple user experience
HCM systems shouldn't require users to be tech ninjas. Provide employees with a simple and guided user experience, and watch adoption rates skyrocket.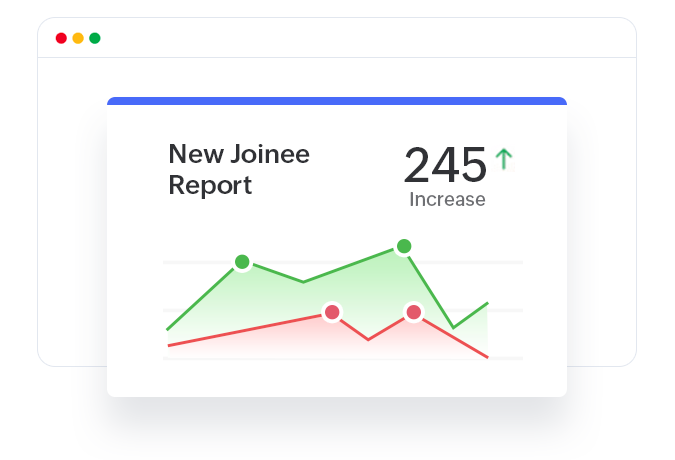 A system that works your way
Every team is different, and digital HCM systems should reflect that. Customize your people management techniques to the needs of your workforce with Zoho People.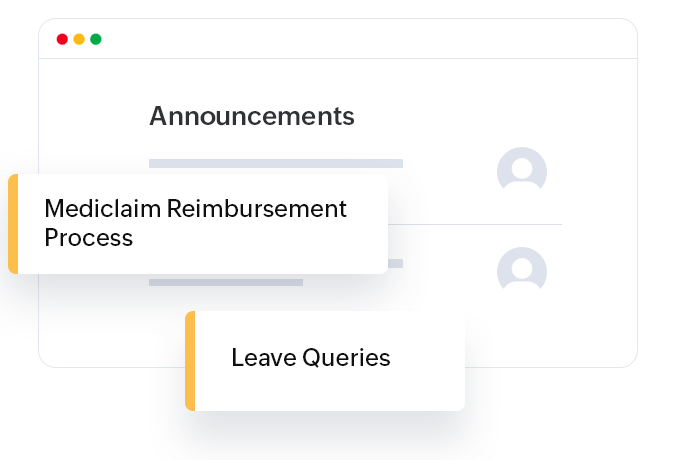 Integrations with apps you already use
Keep the apps you love without slowing down your HR processes. Zoho People connects to many popular third-party apps through REST APIs so data can flow freely and instantly.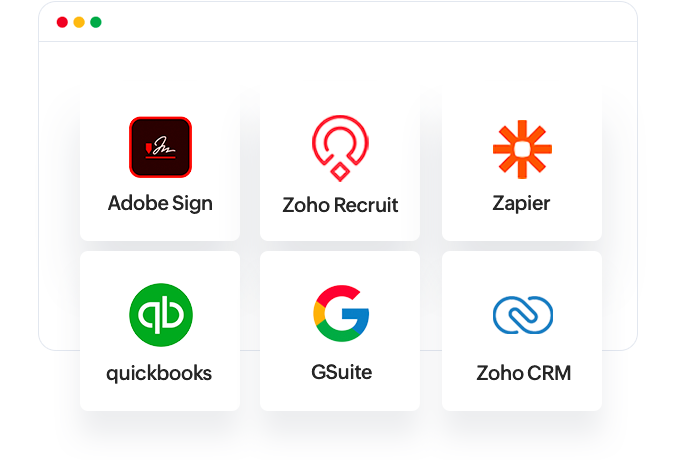 Best-in-class security and privacy shield
We put security and privacy above all. Zoho People is built from the ground up to ensure your data stays protected, and it comes with added features that ensure absolute employee privacy.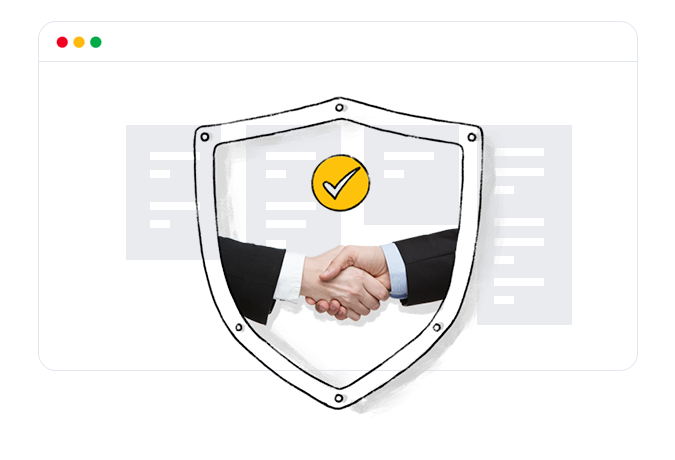 Key features of Zoho People's HCM software
Simplify recruitment and onboarding Manage global employee data Automate time and attendance management Foster high performance with timely feedback Help employees learn and grow Deliver world-class HR service Build custom services with guided automation Make informed decisions with analytics
Simplify recruitment and onboarding
Zoho People integrates with Zoho Recruit so you can onboard top talent faster than ever. Hire quality candidates with Recruit, and then start their journey with your organization right with People.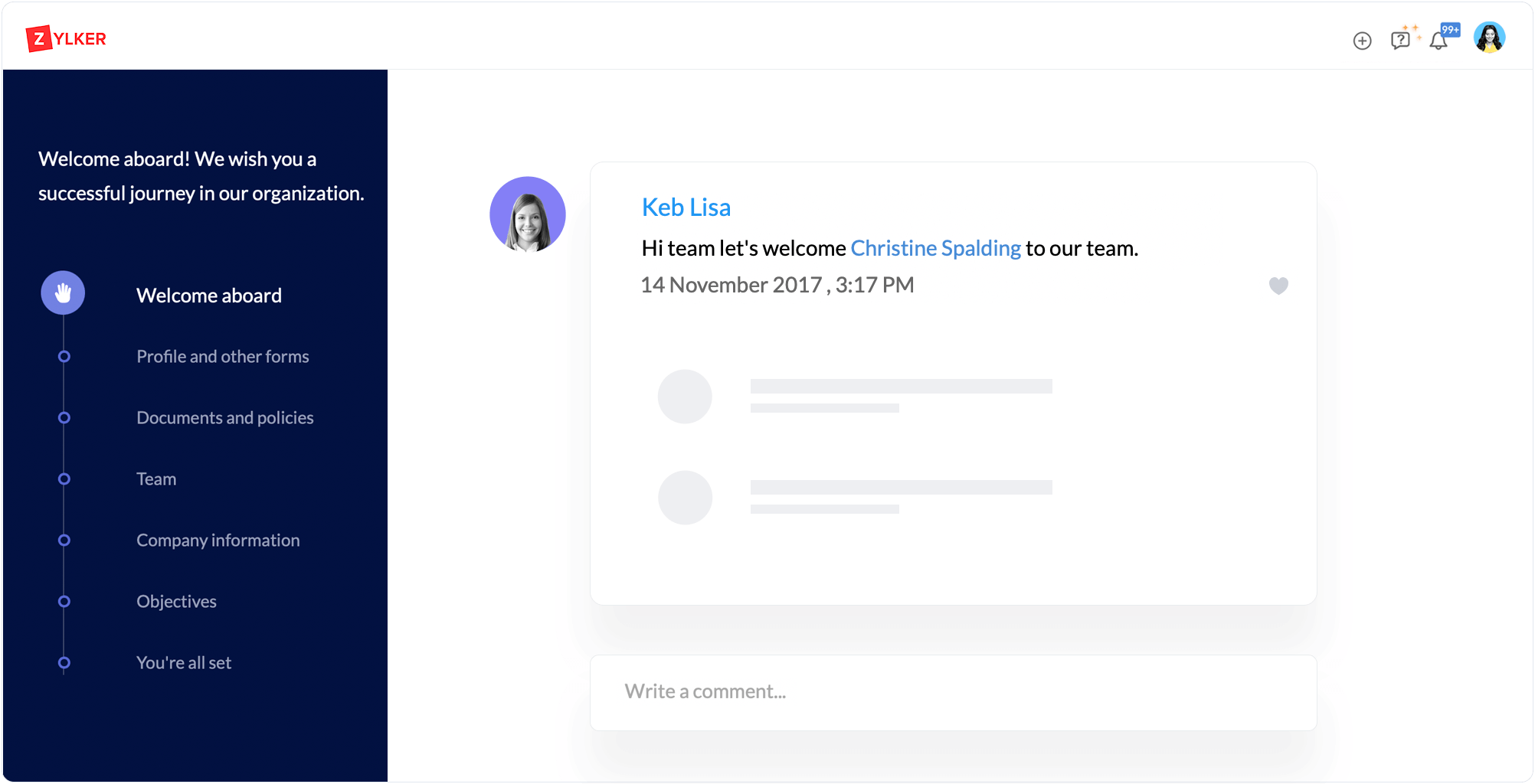 Manage global employee data
It's now easier than ever to manage all your business entities and employees spread across the globe with a single application. Whether your workforce is completely onsite, remote, or hybrid, Zoho People handles your HR operations without hassle.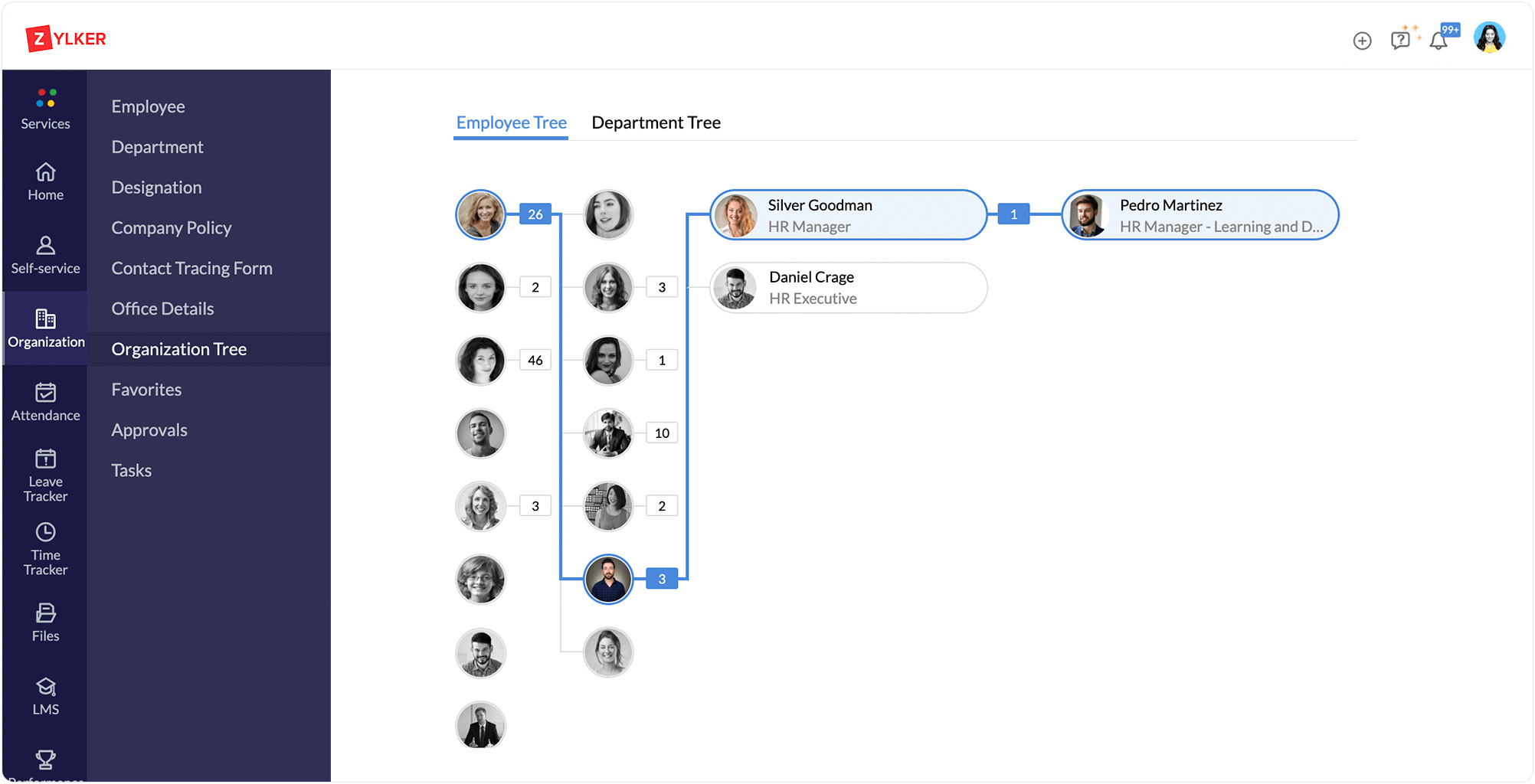 Automate time and attendance management
Take advantage of custom time tracking and attendance tools that allow for employee self-service and faster payroll processing. With our facial recognition time clock, you can also export timesheets faster and prevent buddy punching.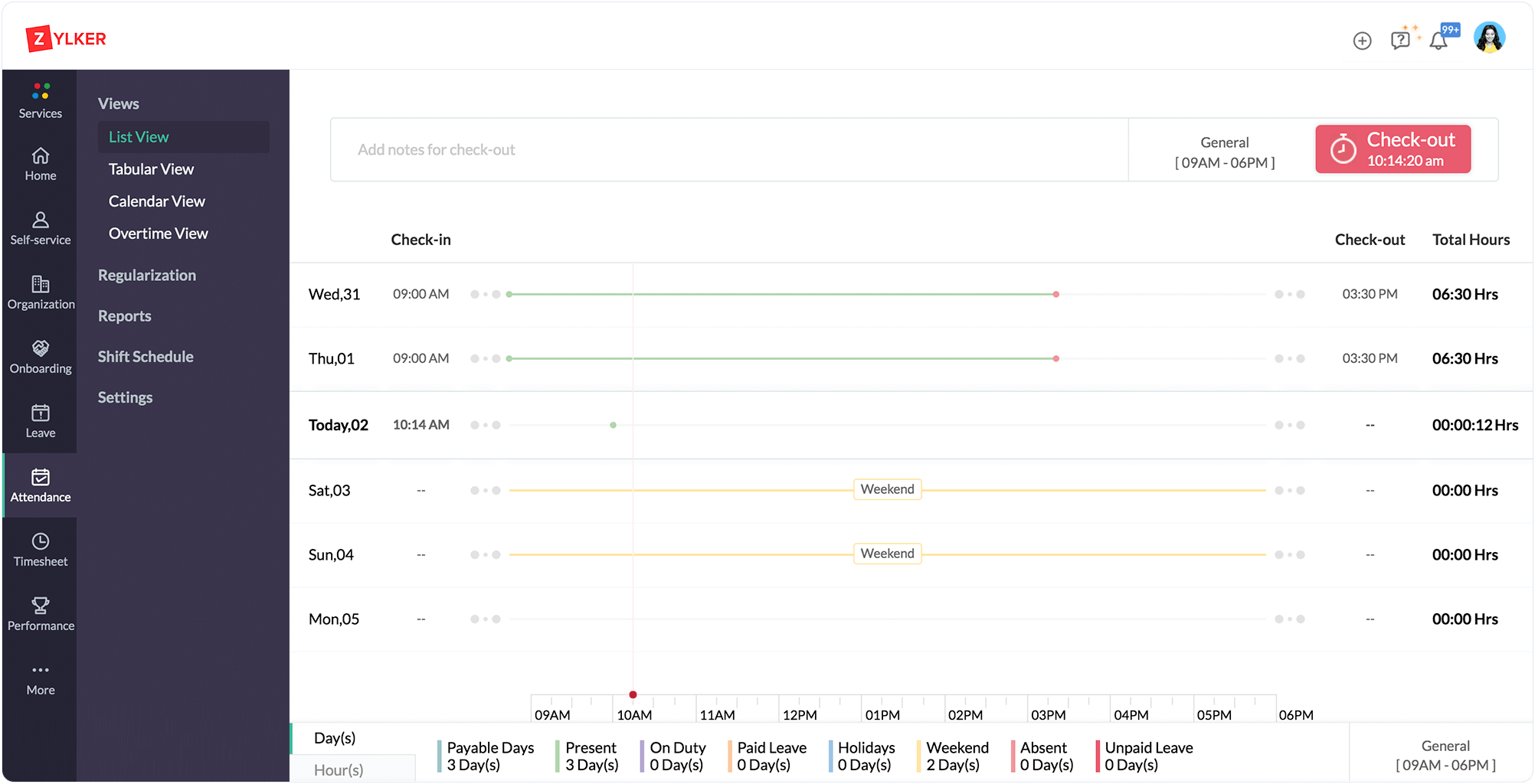 Foster high performance with timely feedback
Assign goals, measure skills, and guide employees with KRAs. 360-degree feedback ensures employees receive a more complete picture of their performance, and continuous reviews keep managers and employees in touch more regularly.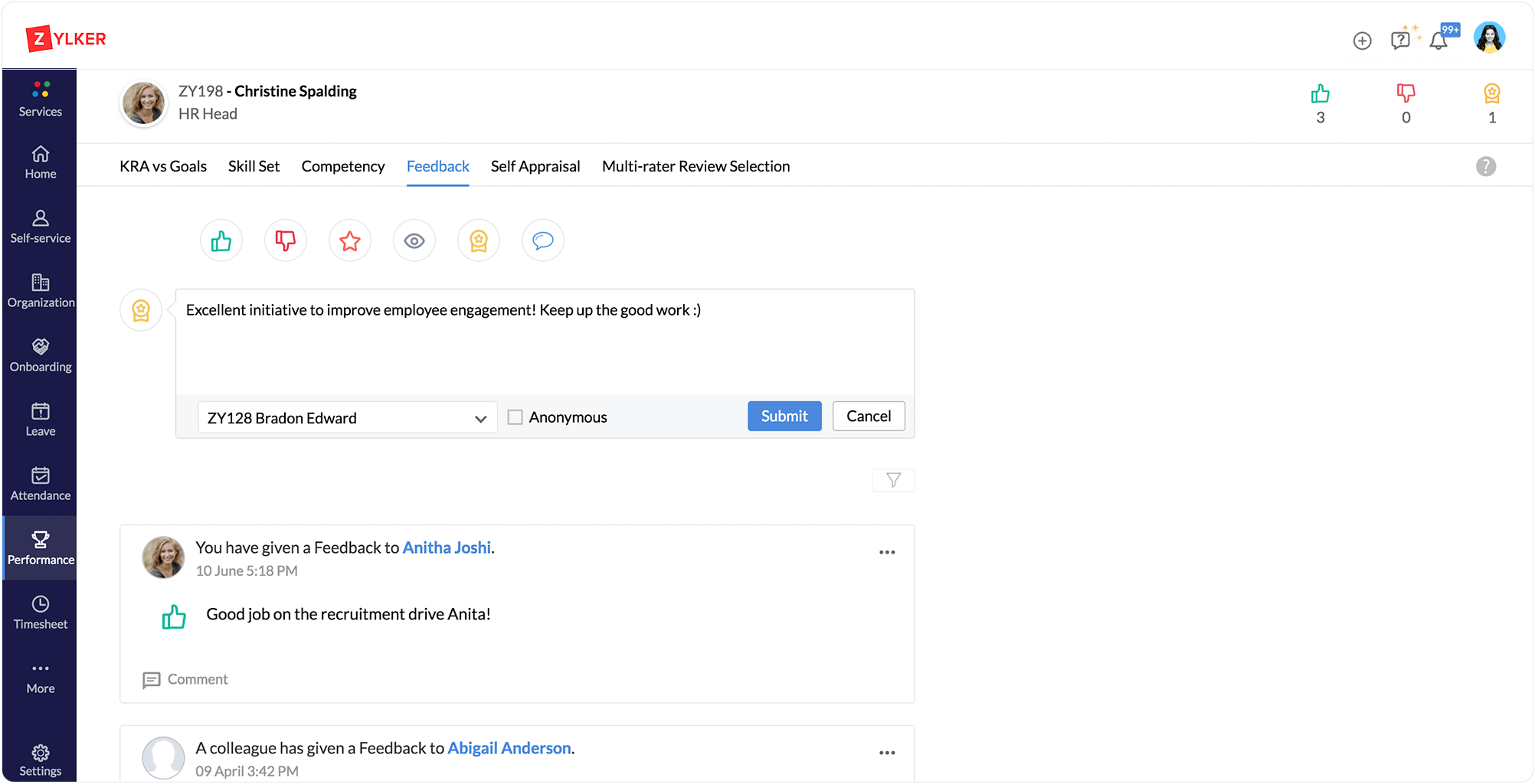 Help employees learn and grow
With Zoho People you can build courses from scratch, enable virtual classrooms, and connect learners with trainers in just a few seconds. You can also run assessments, gather feedback, and suggest courses that will boost employees in their careers.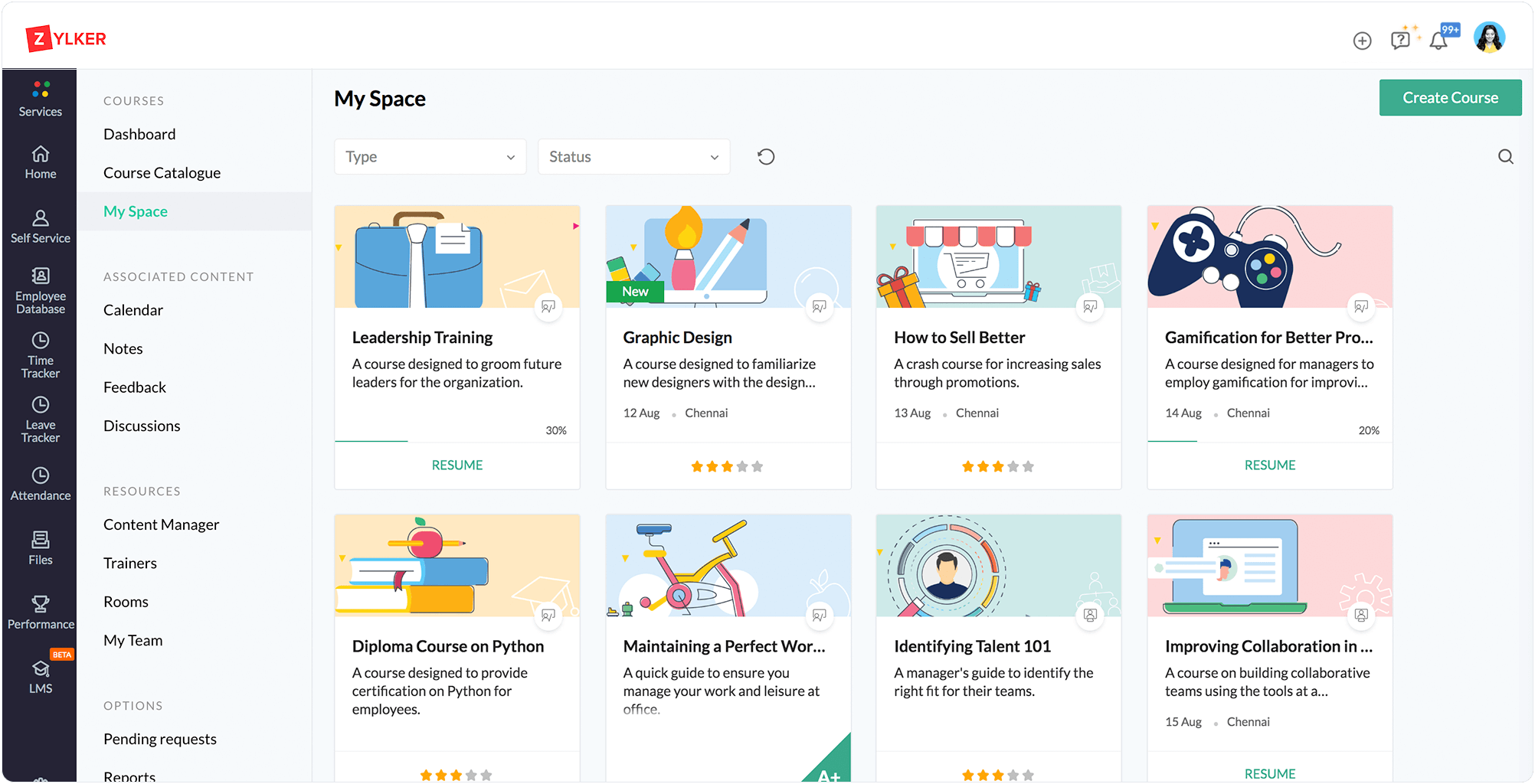 Deliver world-class HR service
Employee questions come in all shapes and sizes. Zoho People creates a space for employees to reach out to the right people and have their questions clarified. Create a comprehensive FAQ, and assign dedicated experts to every question category.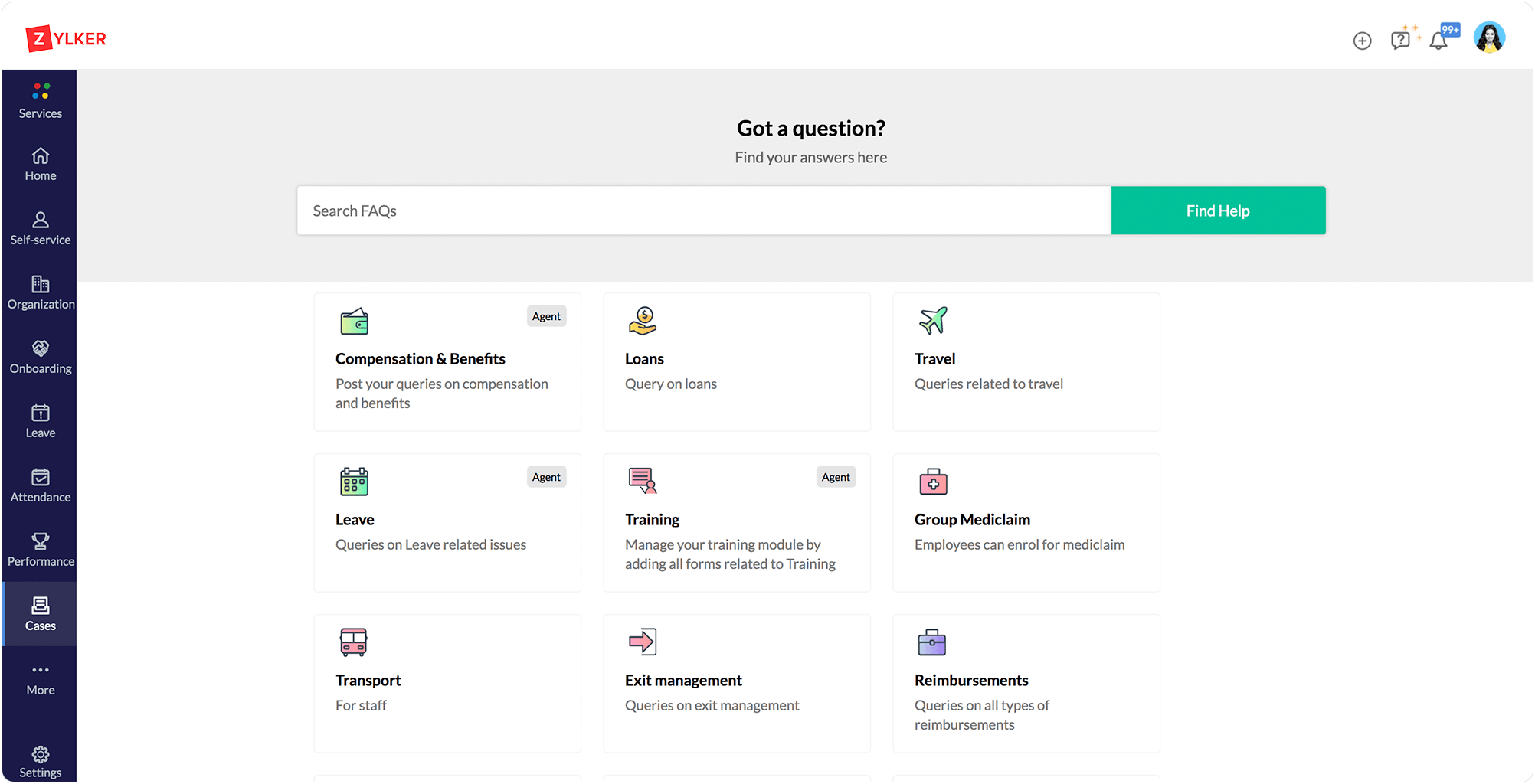 Build custom services with guided automation
Go beyond the services Zoho People's HCM provides by building your own services or customizing existing ones. With simple drag-and-drop forms and blueprints for guided workflows, you can put your most time-consuming processes on autopilot and focus on crafting strong employee experience initiatives.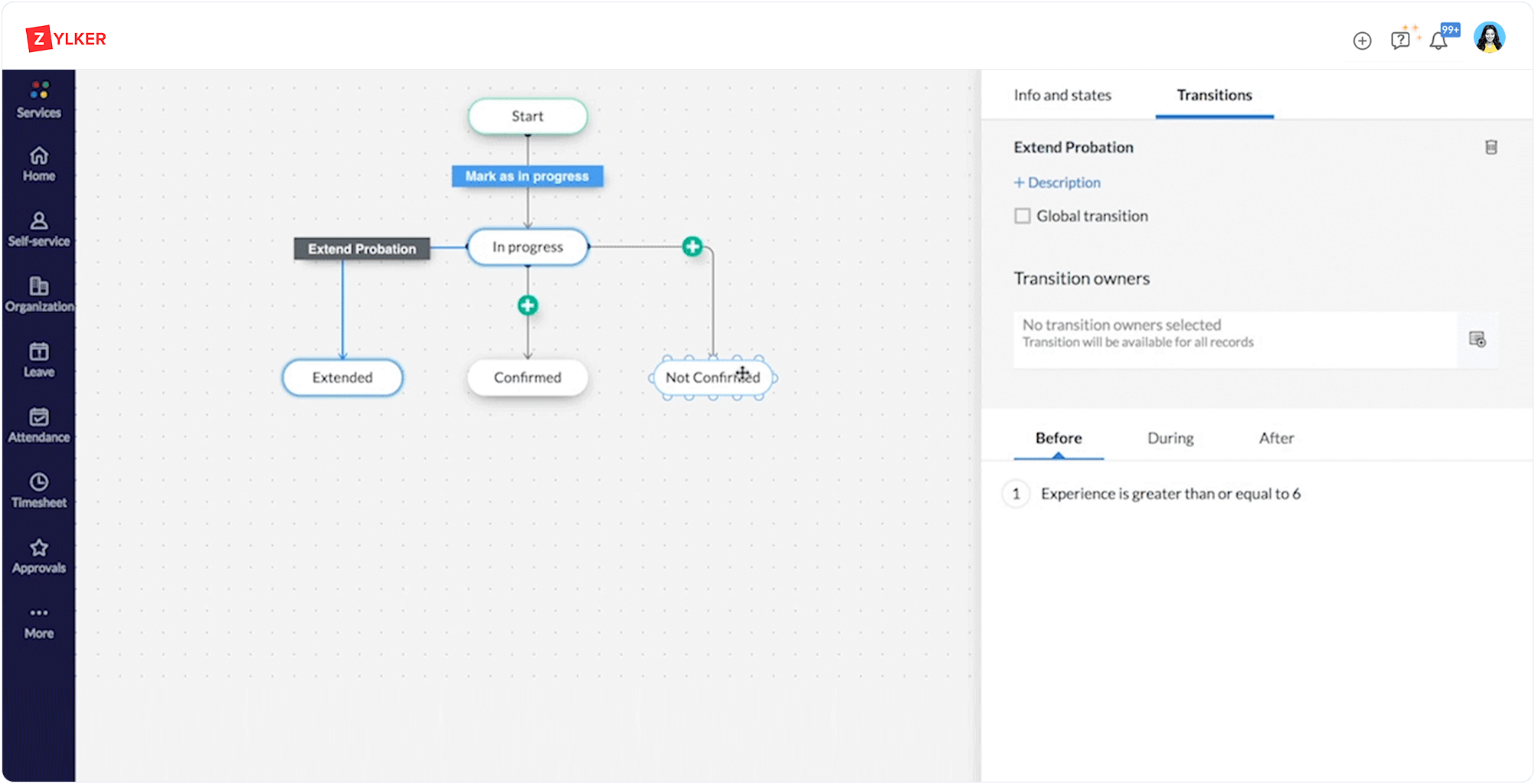 Make informed decisions with analytics
Analytics is a key aspect of human capital management. Get your hands on insights about every aspect of your people operations, right from attrition rates and employee performance to L&D, attendance trends, and much more.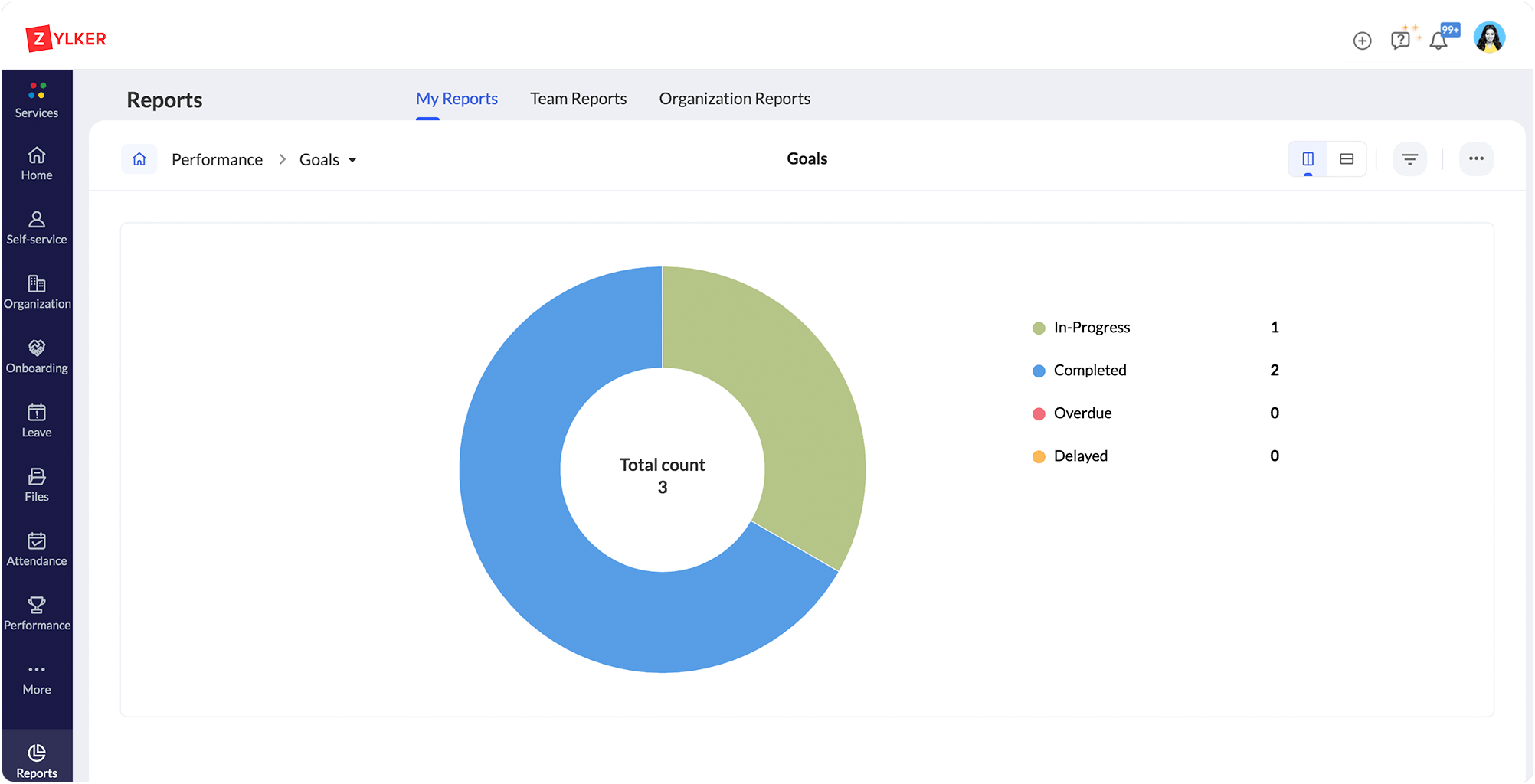 Frequently asked questions
What is HCM software?
HCM software helps you manage your end-to-end HR operations and the entire employee lifecycle on a single platform. Right from recruitment and employee management to time off, performance, and professional development, it ensures that your HR processes run smoothly and your employees get a great digital experience.
What's the difference between HRM and HCM software?
HRM software focuses on core solutions for small to mid-size businesses whereas HCM software simplifies all HR processes involved in the employee lifecycle. HCM software starts with talent acquisition and handles onboarding, performance, learning, attendance, and even exit management.
Who uses HCM software?
Companies that have a medium to large workforce, especially if it's spread across the globe, use HCM software to manage all their company's HR-related operations from a single platform.
What are the key features of HCM software?
Recruitment management
Onboarding and exit
Time and attendance management
Performance management
Learning and development
HR processes and automation