How Palladium Private used automation in Zoho One to save time on tedious manual tasks and money spent on multiple product subscriptions.
The Company
Founded in 2003, Palladium Private is a residential mental health facility that provides tailored retreat programs to help improve their clients' physical, psychological and mental wellbeing. Based out of Queensland, the company uses a holistic approach to treating stress, anxiety, depression, trauma, and alcohol or drug dependency. In recent years, based on improved research and understanding of human psychology, the company's current director, Andrew Jackson, has been working to enhance the program with evidence-based therapies and cutting edge treatments modalities.
The Challenge
In the early stages of business, Palladium Private used spreadsheets and paper processes to track and manage client requests. When Paul Francis, the Admissions Manager, joined the company nine years ago, he was tasked with gathering and assessing information from clients, and following up via email and phone calls. Maintaining a comprehensive record of each client demanded a lot of manual effort. Reflecting back, he feels the entire process was cumbersome and time consuming.
Having worked in the IT industry in the past, it wasn't long before Paul realised he needed a better solution. "I knew there was a way to automate the whole thing," he said. Whether it was scheduling calls or updating contact fields, he recognised Palladium Private's processes could be improved if the organisation had a better system in place.
The Solution
In 2013, Paul began searching for software solutions that could replace Palladium Private's paper-based systems. "I looked at Salesforce, which seemed to be one of the competitors at the time. But it was just too expensive for us," he recalled.
Having used Zoho previously in his small business, Paul decided to evaluate its suitability for Palladium Private. Unsure of whether Zoho could handle his use case, Paul sought the help of a friend in the industry. "My friend did a lot more work and research on the whole thing," Paul said. "He said that there's not many vendors that could offer us the same functionality for Zoho's price."
In the end, Paul decided to proceed with Zoho CRM. For a few years, Palladium Private used Zoho CRM alongside Zoho Analytics to track and nurture leads, manage customer relationships, and analyse business data. In 2018, Paul and the Palladium Private team discovered Zoho One and decided to consolidate their Zoho subscriptions. Zoho One came with a whole range of business tools and functions they could use in other areas of the business. While the company was able to manage its customer and employee relationships using Zoho, it didn't initially explore many of Zoho's marketing tools. When Bobbi Simonds was hired as Marketing Manager, she started to leverage their Zoho One subscription by implementing several marketing applications, such as Zoho Forms, Campaigns, Survey, Sales IQ, and Social.
Bobbi had worked in marketing for over 20 years, but the field of mental health and rehabilitation was new to her. Zoho was too. She started to build out the custom automation inside CRM, but reached a point where she needed some direction. Bobbi decided to look for a Zoho implementation partner, and found Ardento. Once the team at Palladium Private explained how exactly they wanted their software to function, and what information they were looking to track, the Ardento team, including Sam Daynes and Hugh Marshall, helped them implement their vision.
"When I first started, I didn't know whether Zoho had the capability to do what I needed it to do," Bobbi explained. "And since I didn't have the expertise to find that, we got Ardento on board. And as it turns out, Zoho does have the capability to do everything that we wanted it to do. It's been absolutely lifesaving in my role."
The company now maintains a marketing dashboard powered by Zoho Analytics that allows it to easily identify the source of its leads.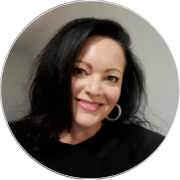 She has been able to use CRM to find out specific data, down to the keyword a lead uses in their search engine, the referrals Palladium Private receives from other websites, and the leads who find them after visiting a competitor site. She also uses the dashboard to quickly drill down and find more information about each lead based on data gathered during follow-up calls, such as their primary medical symptoms, emails sent and received from clients, and any special notes to be considered. "It's all such beautiful, clean data," Bobbi said. The company has also been using Zoho Invoice to send out professional invoices and keep track of generated revenue.
In addition to Zoho One applications, Palladium Private uses third-party vendors such as Dropbox (a cloud storage service), WordPress (a content management system to host and run their website), and Slack (a messaging app to manage inter-team communications). The organisation integrates WildJar's call tracking software with Zoho One to get more detailed information on leads and the advertising channels where they're generated.
Benefits and ROI
For Palladium Private, the most significant advantage of Zoho is its reliability. "During my three years working here, I've never had any issues where the platform crashed, or when a page went blank or anything like that," Bobbi shared. "Zoho has been a super stable platform."
She appreciates that Zoho was swift to bring in new changes to the platform in response to her company's requests. "Ardento clearly explained to us what Zoho can and cannot do. And if there was something Zoho couldn't do, there were a few times where Ardento went back to Zoho saying, 'We haven't got this functionality—can we get that?' And Zoho got it for us!"
The Palladium Private team believes that Zoho has played a huge role in helping improve its marketing efforts, and save money that was once spent running multiple subscriptions from disconnected products. "I like the way our apps are integrated across the platform, and everything being under one pay structure makes it really easy," said Paul. "That's definitely a big bonus for us." They've dropped their Hootsuite subscription and instead, set up Zoho Social to manage all aspects of their social channels including posting, replying to comments and messages, and reviewing analytics. They've also switched from Survey Monkey to Zoho Survey, which helps them conduct risk assessment by filtering out candidates who may not be fit to take part in their programs.
Thanks to Zoho Analytics, Palladium Private now has accurate data at its fingertips, which allows the team to make more informed marketing decisions. Whether it's a spike in junk leads or a sudden increase in website visitors, Zoho Analytics helps them easily identify irregularities, uncover insights, and make data-driven decisions.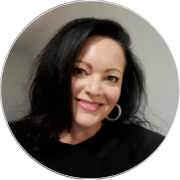 With artificial intelligence built into the Zoho One platform, the Palladium Private team can receive insights instantly, without having to spend hours analysing data.
Another benefit is that the information-gathering process, previously done with pen and paper, is now maintained with software. Enquiries are automatically sent to the relevant team, and each client is nurtured through their journey. This allows the admissions team to save time on tedious manual tasks, and spend more time talking with, and understanding the unique needs of each individual, to prepare for their arrival at Palladium Private.
"With Zoho One, we've created a system that has made our jobs more efficient," Paul said. "With automated processes, we have become a lot more streamlined. It definitely shows our clients we are organised and professional, and internally, our entire team has visibility and clarity across all of our work." With Zoho taking care of the processes and automations, Paul believes the entire company has been able to step back and really focus more on each client's wellbeing. With more marketing insights, they can target the people who will truly benefit from their programmes. Time that was previously spent on manual processes is now used to really focus on the core of Palladium Private's business—helping people.
Looking forward
As a company, Palladium Private has improved its operations in so many ways. Moving forward, the team is looking to bring its entire business operation within Zoho, so it can keep its data integrated and rely less on third-party applications. After instances of data being lost in Dropbox, the team is interested in exploring how Zoho Workdrive can keep its data more secure and accessible. They are keen to use Zoho Bookings to let customers easily check availability and book consultations directly through email campaigns. Bobbi is also curious to see how Zoho Cliq can eventually replace Slack for internal communications, cutting down on yet another third-party subscription.
Thank you to Bobbi, Paul, and the Palladium Private team for sharing your experience. Your feedback inspires our team to work harder and continually improve our products for all our clients. At Zoho, we are committed to providing powerful software solutions to help businesses like yours improve processes, team productivity, and the lives of your clients.
"If you are experiencing a hard time, need someone to talk to, or are in a crisis, please visit https://www.eheadspace.org.au/, or call Palladium Private on 1300 573 095, the Kids Help Line on 1800 551 800 or Lifeline on 13 11 14."