How a mental health charity improved internal productivity by 40% using Zoho One
CW: Mentions of suicide and mental health.
The Company
It's quite sobering to realise that every 40 seconds, someone decides they can no longer live amongst us. Suicide is the less-spoken-about epidemic of our times. LIVIN is striving to change that. Campaigning for #ItAintWeakToSpeak, the Gold Coast-based mental health non-profit organisation was born after the founders lost a friend. Combining his passions for community-building and hospitality, co-founder Casey Lyons gave up his day job as a carpenter to start LIVIN. "This was the moment," he recalled reflecting on the beginnings of the charity. "It was in a way, inadvertently, a nudge saying, hey, this is what you've got to do now."
Founded in 2013, the company employs eight full-time staff members and 40 facilitators. LIVIN delivers mental health education to schools, offices, sporting clubs, and other community groups across the country. "Mental health and improving people's mental health is everyone's business, and the support we've received along the way has been phenomenal," Casey said. "We're very lucky. We had a lot of firms come on board pro-bono to help set us up as a charity. We had accountants reach out and social and digital marketing agencies that offered to do our Facebook ads. I will be forever grateful for the support we received early on because without that, we wouldn't be here today." What started as a close-knit initiative, quickly snowballed into a community movement with extensive local support and resources. The issue struck a chord with many people.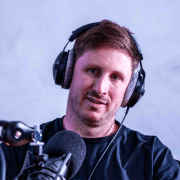 You can learn more about LIVIN's mental health education program, and book a session for your workplace, here.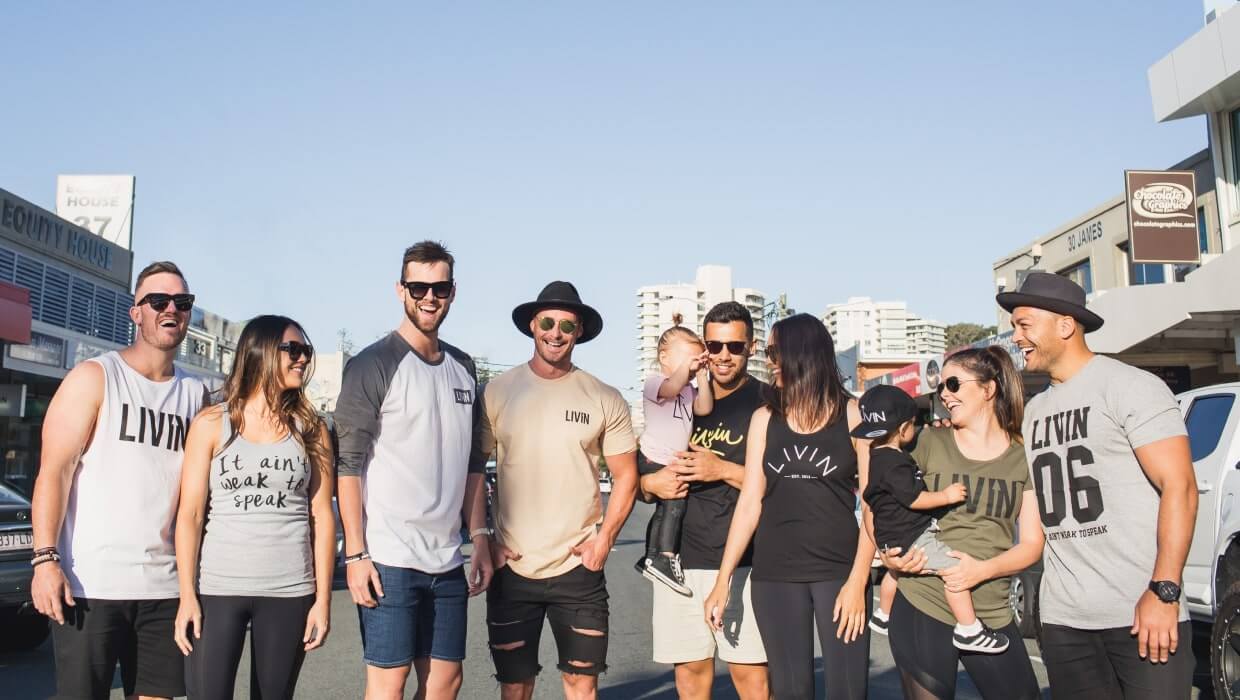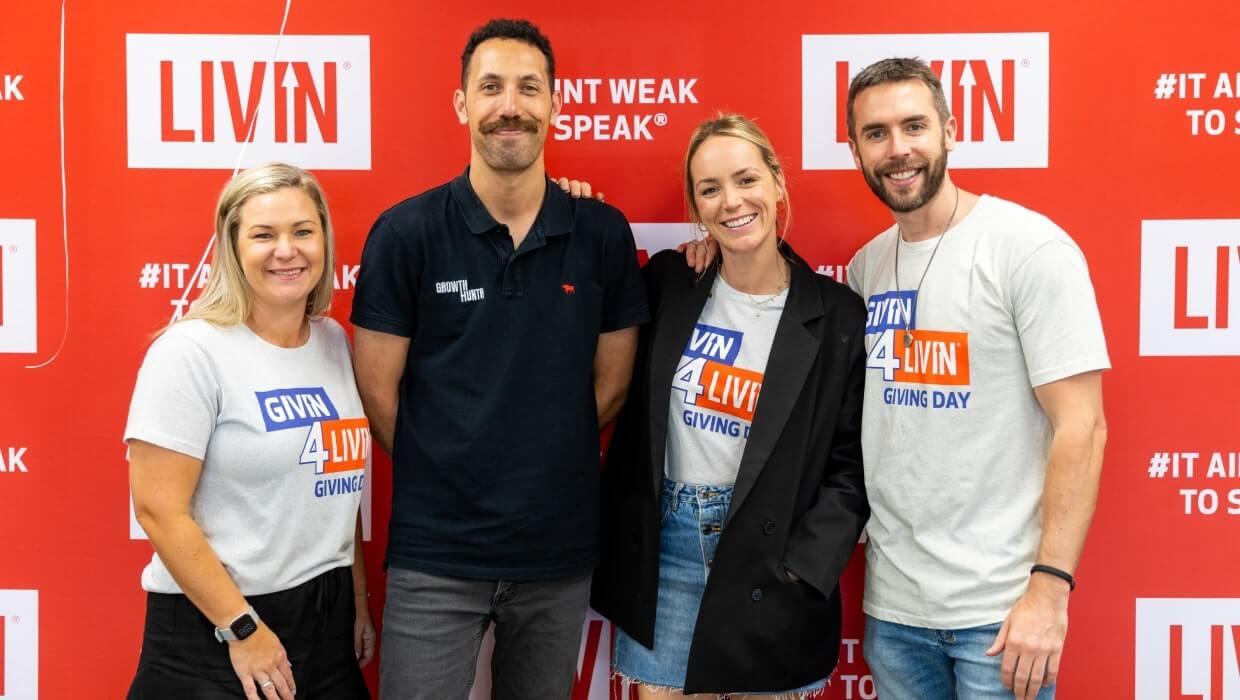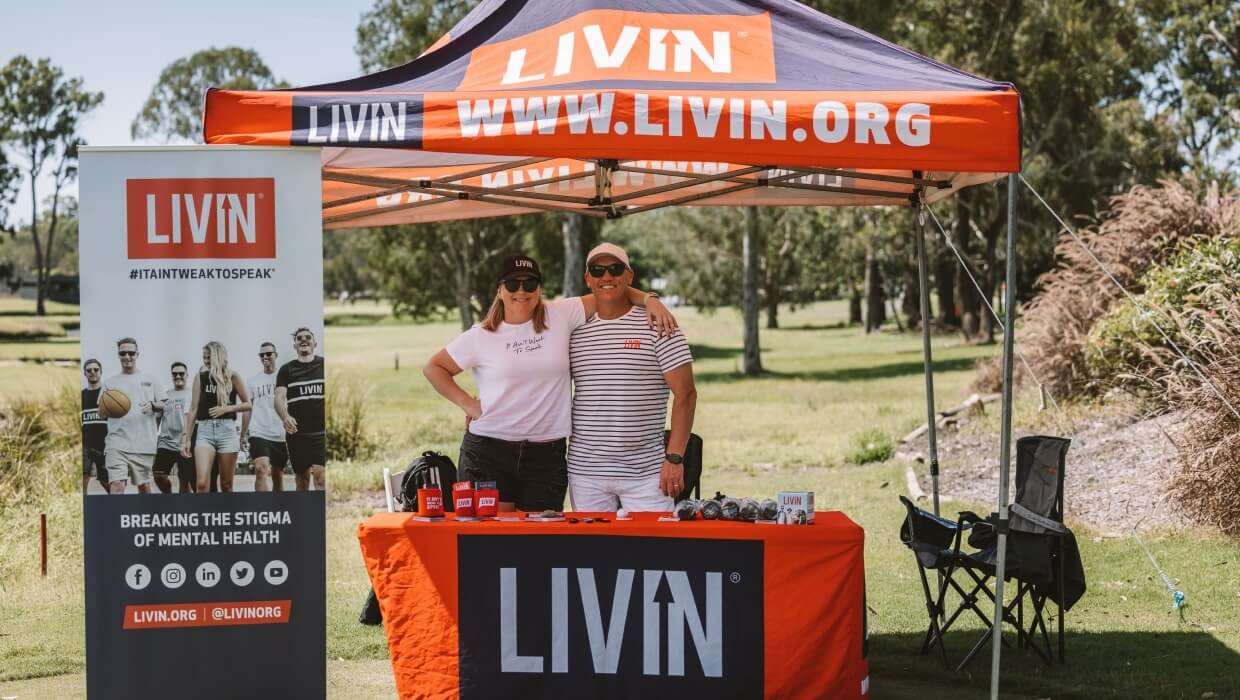 The Challenge
"Our biggest challenge was that we had no idea what we were doing," Casey explained. The sudden shift from working as a carpenter to running a non-profit came with many hurdles. "A lot of things we did, we set up on the go. They weren't planned out. They weren't strategic. That sounds like a recipe for disaster, but in a weird contradiction, it worked out well for us. If we'd been rigid in how we wanted to do things, we would have missed a lot of great opportunities that just came to us along the way."
From a daily operations perspective, LIVIN had to operate like any other business in order to self-fund its education and training programmes. The charity generates revenue from multiple pillars (or channels), such as podcasts, events, fundraisers, and an online shop. In the beginning, spreadsheets were the main source of truth for the company, which made it hard to maintain clear oversight of each pillar, customer, and stakeholder. LIVIN collected bookings from a form on its website, and every time someone booked a session, the team would manually enter it on a spreadsheet to maintain records. Although it was cumbersome and labour-intensive, the process was functional and adequate.
During this time, the LIVIN team had built out a custom CRM system to accommodate its fundraising activities. However, after spending months on the system and several hundred dollars, the CRM platform shut down overnight.
The LIVIN team had to restart its search for a CRM.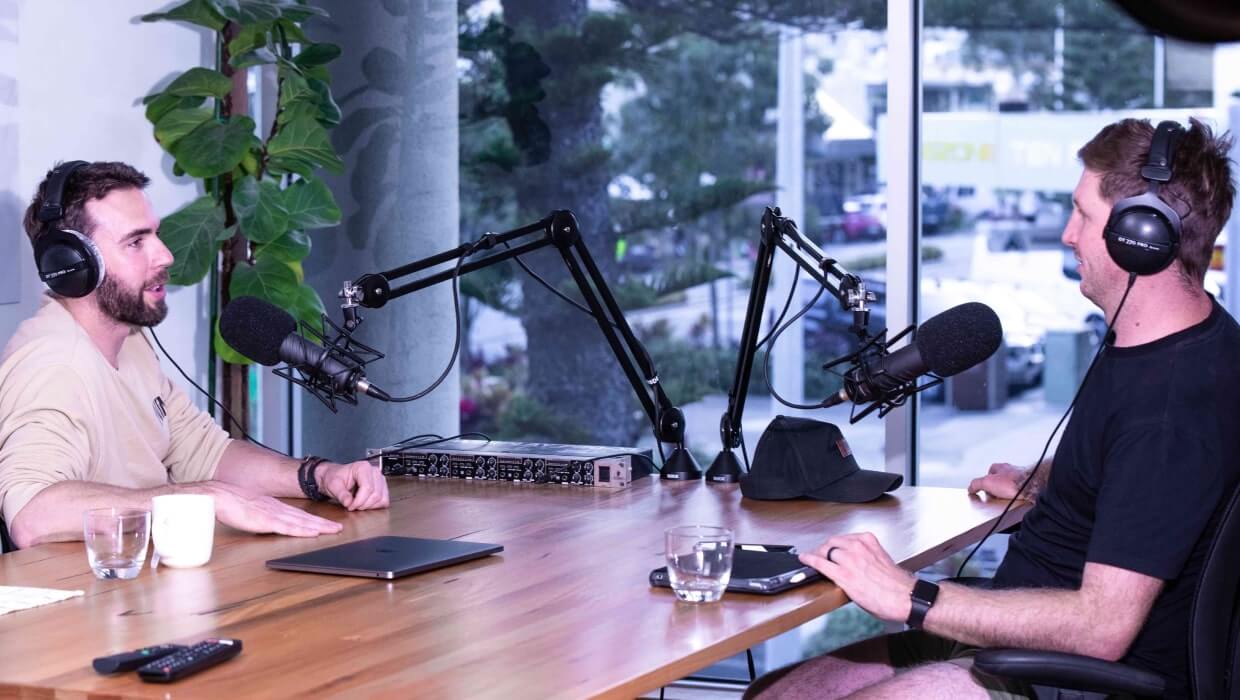 The Solution
The LIVIN team contacted a business software consultant to understand its available options. "They asked us what we currently do and use. About the whole charity—all our processes, revenue targets, growth goals, and resources," Casey explained. The team evaluated Zoho CRM, along with HubSpot, Salesforce, and Pipedrive. "Zoho was just by far their number one recommendation. Then they also recommended Klaviyo for our email marketing because of its integration with Shopify."
Although Casey still needed his consultant's advice on what technical solution might fit LIVIN's needs, reading about Zoho helped him choose. "The more I read into the story of Zoho, and especially the CEO's story and his principles, the more convinced I became," Casey said. "I love the fact that he's empowering people in rural parts of India...and empowering them to work. And he's giving them a choice so they don't have to leave their families and communities. But can still provide impact at scale. That's pretty powerful."
The team quickly implemented Zoho CRM, and began the continuous process of adapting the apps to suit LIVIN's needs. One of the first improvements the team made was streamlining its lead management process. It transitioned from manually entering data in spreadsheets to recording everything in its CRM. "When leads come in, we can see where they've come from, if they've got any history with us, so we can then decide who we want to communicate with [to] manage that interaction moving forward." The next task was to organise the customer lifecycle journey. LIVIN handles this in the Contacts module of Zoho CRM. This module now collates all information about each person who's interacted with LIVIN in any way. This includes their conversation history, contact details, purchase history, events they've participated in, and any donations they've made.
As Casey and the LIVIN team explored their Zoho CRM system, they realised the Zoho One package would give them the breadth of apps they needed to run their everyday operations without having to deal with multiple, scattered subscriptions.
Since adopting Zoho One, LIVIN has implemented ten apps into its daily operations.
"Zoho Sign is great for our volunteers," Casey said. As a charity, LIVIN attracts a lot of long-term partners. It uses Zoho Sign to streamline its contract management process, Zoho WorkDrive to store MOU (Memorandum of Understanding) documents, and Zoho CRM to assign these documents to the relevant contact's record.
The team also uses Zoho Forms for its volunteer sign-up process and lead generation activities "The Zoho Forms integration with Stripe is wonderful. I don't think that's been an option in most of the forms we've used before. It's super simple to create and integrate. And the data is then captured and stored in a way that's very easy to find."
Zoho Bookings supports all training sessions booked through the LIVIN website.This appointment scheduling app allows customers to choose a time slot that works best for them, fill in their details, and schedule a session instantly. "When they click the Book Now link, it takes them through bookings," Casey noted. "[Bookings] really helps us automate that process, taking out the manual burden of back-and-forth emails and entering data into spreadsheets. That then helps us schedule an appropriate facilitator," Casey noted.
The team also uses Zoho Survey extensively. It sends out surveys before and after live demonstrations to track the effectiveness of its education programmes. It sends satisfaction surveys to customers who've purchased apparel and merchandise from the online shop. It even surveys volunteers after fundraising events.
The LIVIN team also uses Zoho PageSense to monitor activities on its website, Zoho Vault to organise all team passwords in one place, Zoho Flow to connect its Zoho Bookings setup to its marketing tool, Klaviyo, Zoho Desk for storing and accessing help desk documentation, and Zoho Checkout for processing donations.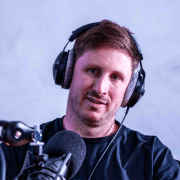 Benefits and ROI
One of the biggest benefits that LIVIN has experienced with its Zoho implementation is streamlined lead management and sales processes. "It's just a lifesaver for us," Casey commented. "Having gone from spreadsheets to this. It's just a night and day difference that has increased our productivity and efficiency. We now have clear oversight around all our contacts, their history, their emails, purchase history, which events they've attended and how many donations they've made. It's an endless list and it's so important for us to understand that journey. And it's all auto-collated in one place for us so we don't have to go searching through thousands of spreadsheets or thousands of tabs in a spreadsheet."
Using Zoho Sign has helped the team manage all contracts with partners, customers, and stakeholders in one place. "Being a charity, we have a lot of wonderful partners that have been with us for a long time. And we've been able to streamline the MOU or the contract signing process, so now, the partner and customer records are recorded clearly in the CRM and are easy to find when we need [them]."
Zoho Bookings has provided the team and its facilitators with clearer reminders and notifications about upcoming sessions. "It's a lot easier now. We have more clarity around what's required, where they need to go and at what time," Casey explained.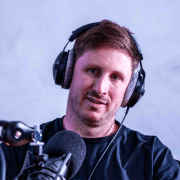 Casey also likes the Chrome and Safari add-ons Zoho Vault offers. "We had passwords in separate spreadsheets," Casey said. "Obviously, it wasn't too safe and secure. It was also clunky, but the fact that we can use Vault with its highest level of security, certainly brings comfort. Especially from a policies and procedures standpoint."
Looking Forward
The next stage for LIVIN's Zoho One implementation is maximising the use of existing apps. The team currently hosts its knowledge base on Zoho Desk, and intends to expand its use by addressing customer enquiries on the app as well. "We love that we can customise the email inquiries to look more professional, which we feel is important in maintaining our relationship with the customer. Just a bit more personal and a little bit less transactional." Casey is excited to flesh out LIVIN's current documentation systems as well, and include other team members on handling support tickets. "We're hoping to implement Desk to help better our returns management process—the part of what we do as ecommerce. Returns are a big part of ecommerce sales, and they become laborious and quite hard to manage. The more of that process we can automate with Desk, the better off we are."
Until now, Casey has been hesitant about implementing a Zoho SalesIQ chatbot on the LIVIN website. Even though a chatbot is beneficial for organising customer requests, it may not be appropriate for every organisation. "When people see a chatbot on our website, they automatically think that it's a helpline from a mental health service perspective." Though LIVIN is working to normalise seeking help, it does not provide the same services as Lifeline or Beyond Blue. So for an organisation like LIVIN, it's important to consider multiple perspectives before implementing technology like a chatbot. Over the next few months, LIVIN and its business consultant plan to consider how they can best utilise a chatbot and set it up.
Casey is a huge advocate for mental health education in schools and workplaces. Not only does LIVIN deliver its training programs for free, but by doing so, it helps make more Australian workplaces safer and healthier for employees. If you, or a business or school you know, can benefit from LIVIN's work, please reach out to them.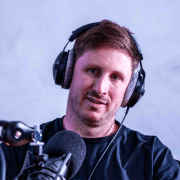 It ain't weak to speak
If you need someone to listen, Lifeline is available 24/7. Call 13 11 14.
You can also text them here.