Importing Prior Payroll
If you've started using Zoho Payroll in the middle of a financial year, it is of paramount importance that you import the details of all the pay runs that you've run this year. This helps us calculate accurate year-to-date values for Net Earnings and Tax Deduction at Source (TDS). This document will guide you through all the steps involved in importing your prior payroll data to Zoho Payroll.
Once you've set up your organisation, you'll be taken to the Getting Started page.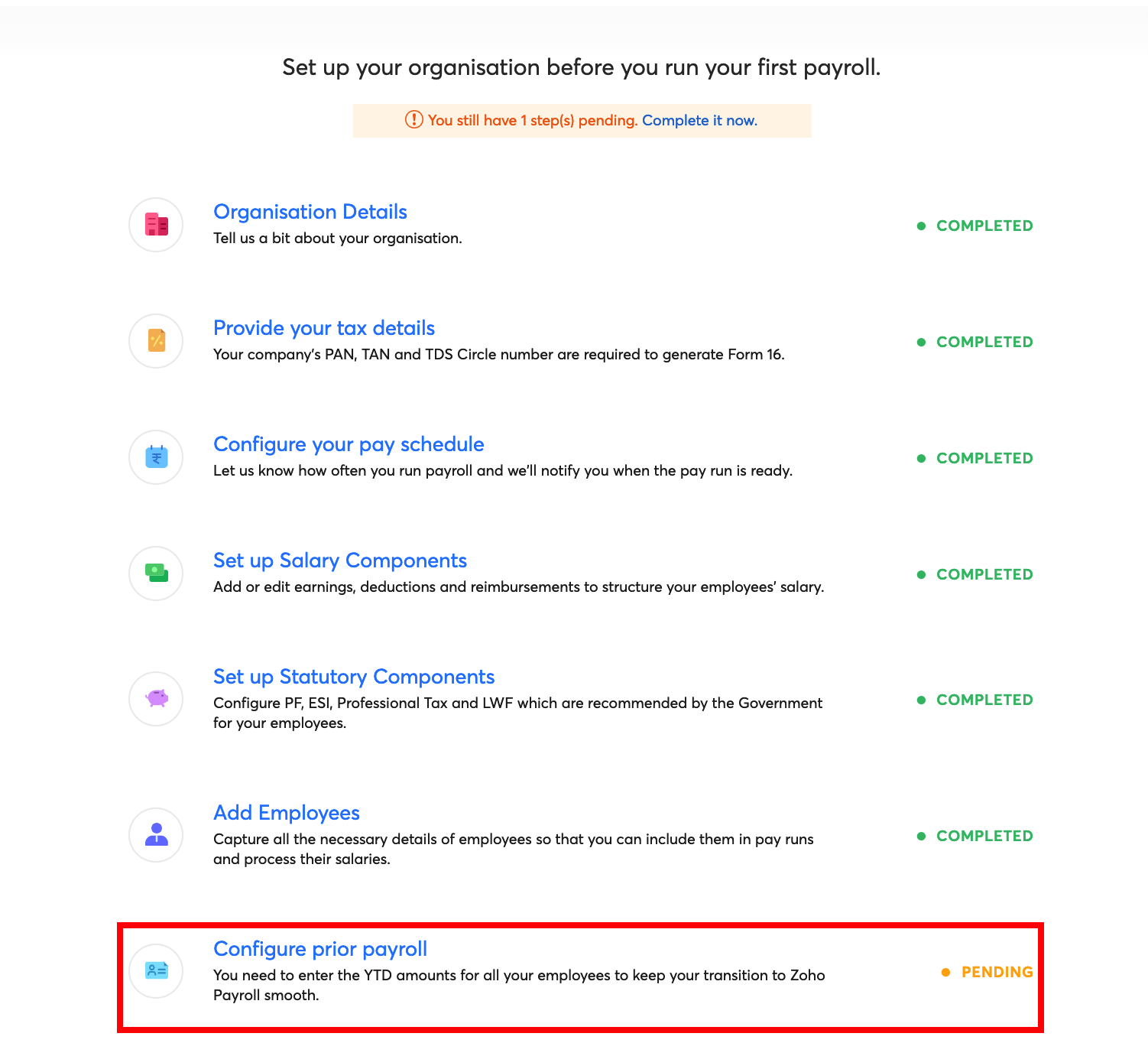 Here, you can view a list of tasks that you need to complete before you can start processing your monthly pay runs. Click Configure Prior Payroll.
You'll be taken to a screen where you can view all the different fields that you would have to include in your import file.

Click Set up prior payroll.
The setup consists of three steps:
Employee Information
Pay Information
Summary
---
STEP 1: Employee Information
In this step, you can view all the employees that you've added to your organisation. You can also add active and terminated employees by clicking the respective buttons. Click here to learn more about adding employees. Make sure that you have added the details of all the employees that you have paid in this financial year, and click Next.
---
STEP 2: Pay Information
This is where you upload your past pay runs in the form of a CSV or XLS file. Click the Upload Now button next to the corresponding month to get started.

Your upload file should contain the employee ID of the employees along with the earnings, deductions, reimbursements, income tax and the employee and employer contributions towards the various statutory components. You can view the sample file to get an idea about the format in which the data needs to be populated in the import file.
Click the Choose File button and select the import file from your computer.
Choose the appropriate Character Encoding from the dropdown menu to match the exported file format.
Choose the File Delimiter from the dropdown menu according to the exported file.
Click Next.
Map the fields of the imported file to the fields in Zoho Payroll.
Check Save these selections for use during future imports. to use the same mapping in future imports.
Click Next.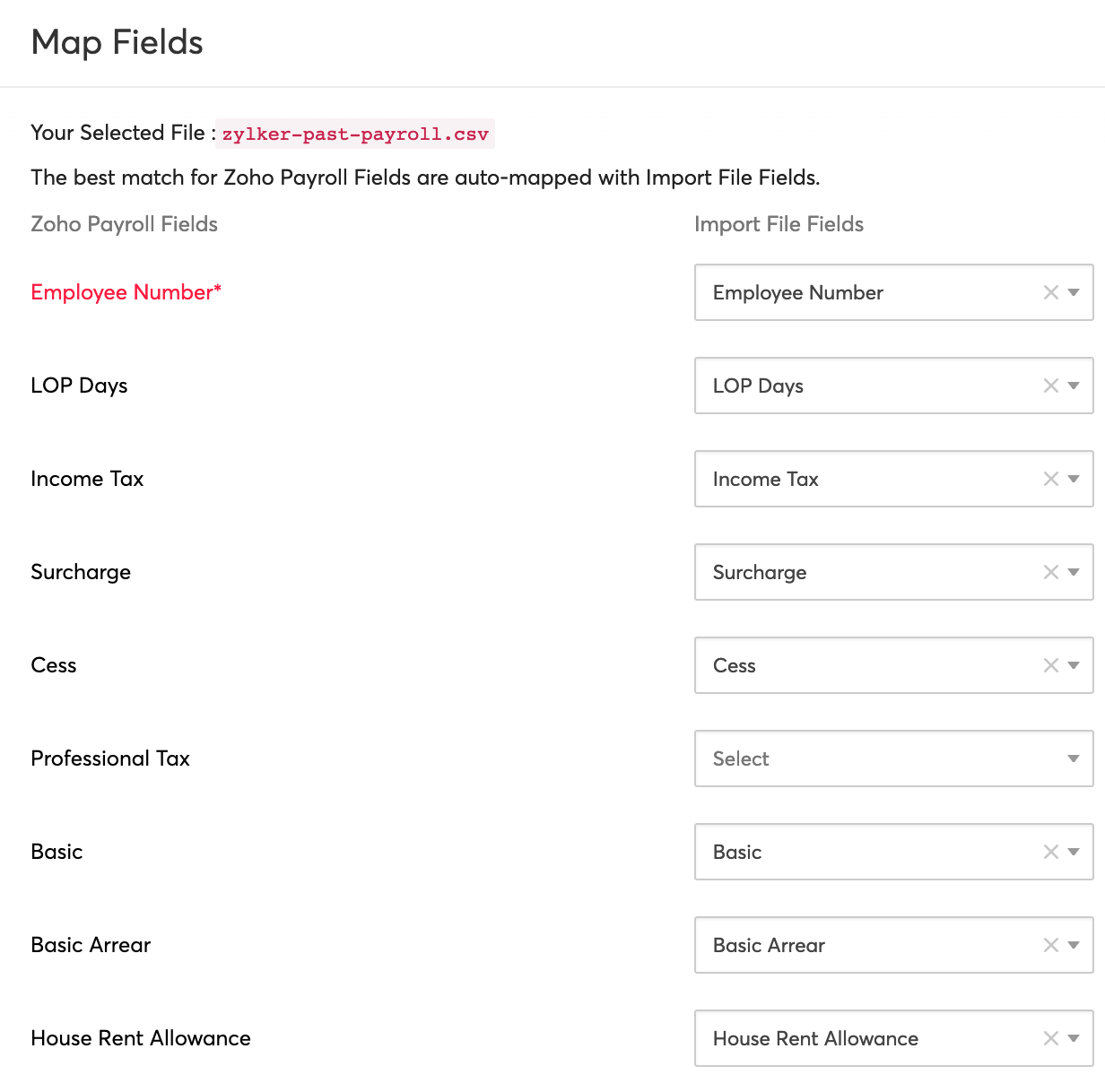 A list of the ready-to-be-imported, skipped and unmapped fields is displayed for final verification.
Click Import.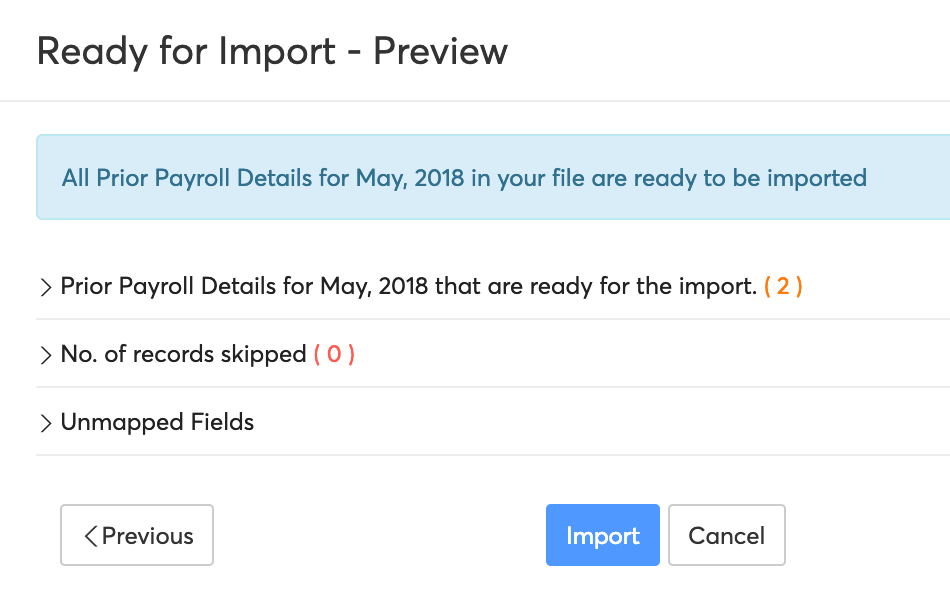 ---
STEP 3: Summary
View a detailed Employee-wise and Overall Summary and click Submit.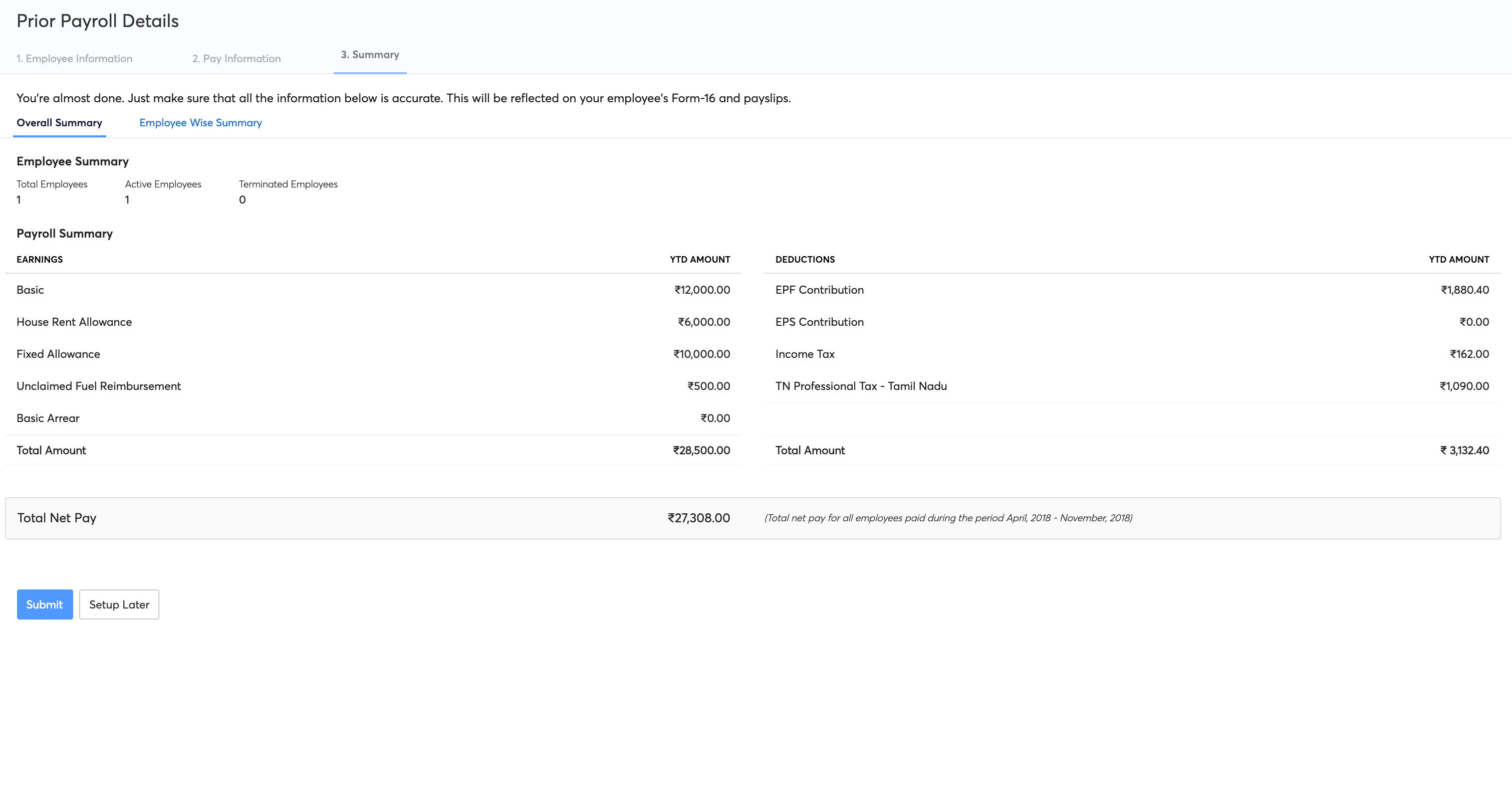 This concludes the import process. You can now run your monthly pay runs and process payroll.