Form 16 Signer Tool
Form 16 is a statement of the TDS or taxes that have been deducted from your employees' salaries and deposited with the government. Before you publish Form 16 to your employees, you need to digitally sign them using a government-provided signature certificate.
For the sole purpose of applying your digital signature to Form 16, we have introduced the Form 16 Signer tool for Windows 10. You can download this application through the Windows store or by clicking this link.
This document will guide you through the steps involved in digitally signing Form 16 using this tool.
Upload Form 16 - Part A and generate the consolidated Form 16 in the Zoho Payroll web app by following these steps.
Open the Form 16 Signer tool.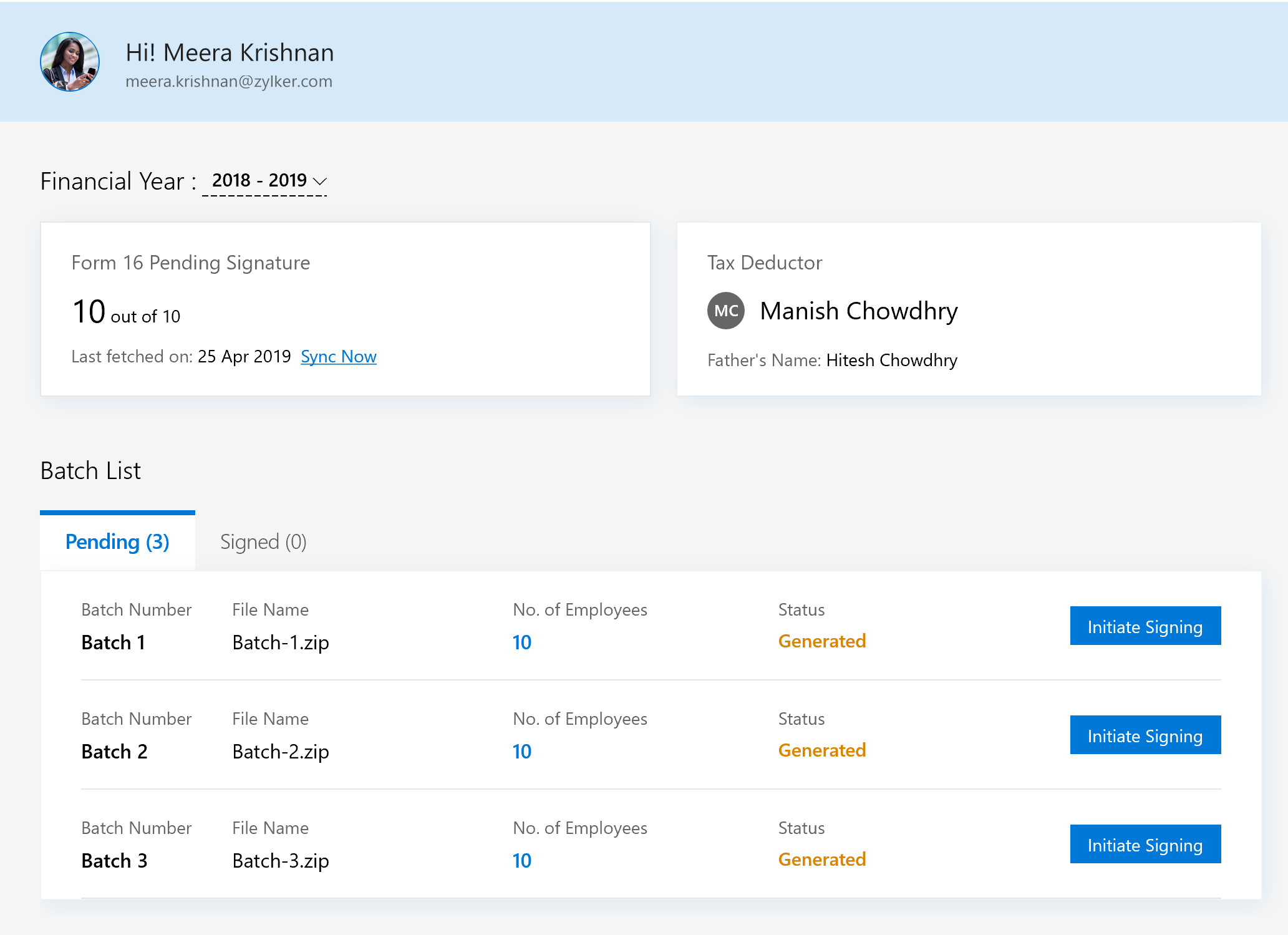 If you've made any recent changes to your batches in the web app, click Sync Now to pull the latest changes.
Under Batch List, click Initiate Signing to begin the signing process for a batch.
Select your government-provided digital signature certificate in the next window. A digital signature is a digital code (generated and authenticated by public key encryption) which is attached to an electronically transmitted document (in this case, Form 16) to verify its contents and the sender's identity.
If your certificate is not displayed, click Refresh. The signing process will now begin.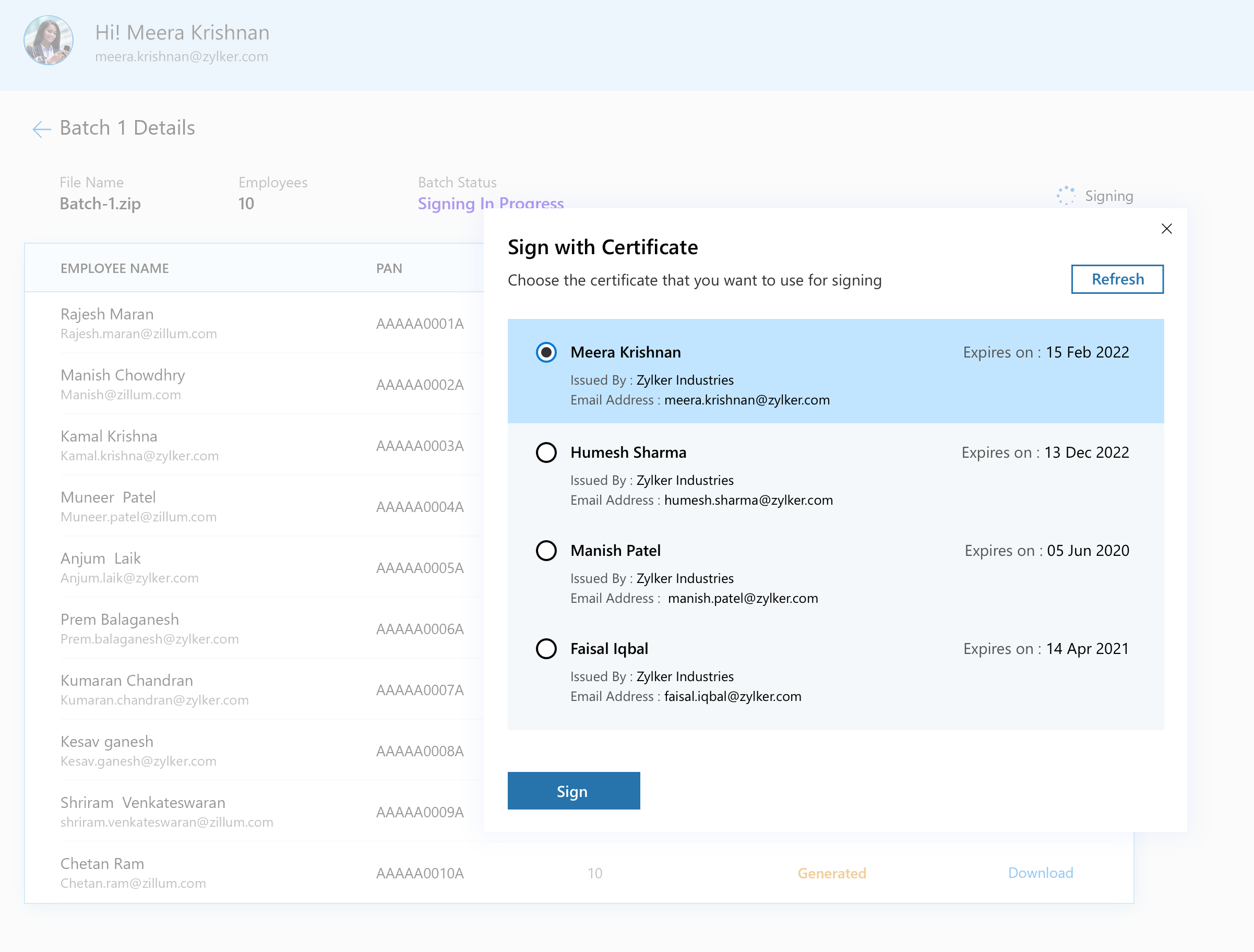 You can track the live progress of the signing process by clicking the No. of Employees.
Once the signing process is complete, you can publish the signed Form 16s to your employees through the Form 16 tab in Zoho Payroll (web app).