Pay Runs
Pay run refers to the act of compensating your employees for the days they've worked in a month. Using Zoho Payroll, you can configure the payroll structure for your company and process pay runs for your employees effectively.
Before you run payroll, make sure that you have set up Zoho Payroll and added all your employees.
How do I process a pay run?
Based on your pay schedule, you will receive a reminder for the pending pay runs. You can create a pay run from Home or Pay Runs module by clicking the Create Pay Run button.

You will be directed to a page which displays all the key information related to the pay run such as Payroll Cost, Payday, Net Pay, Taxes & Deductions Summary and Employee Summary.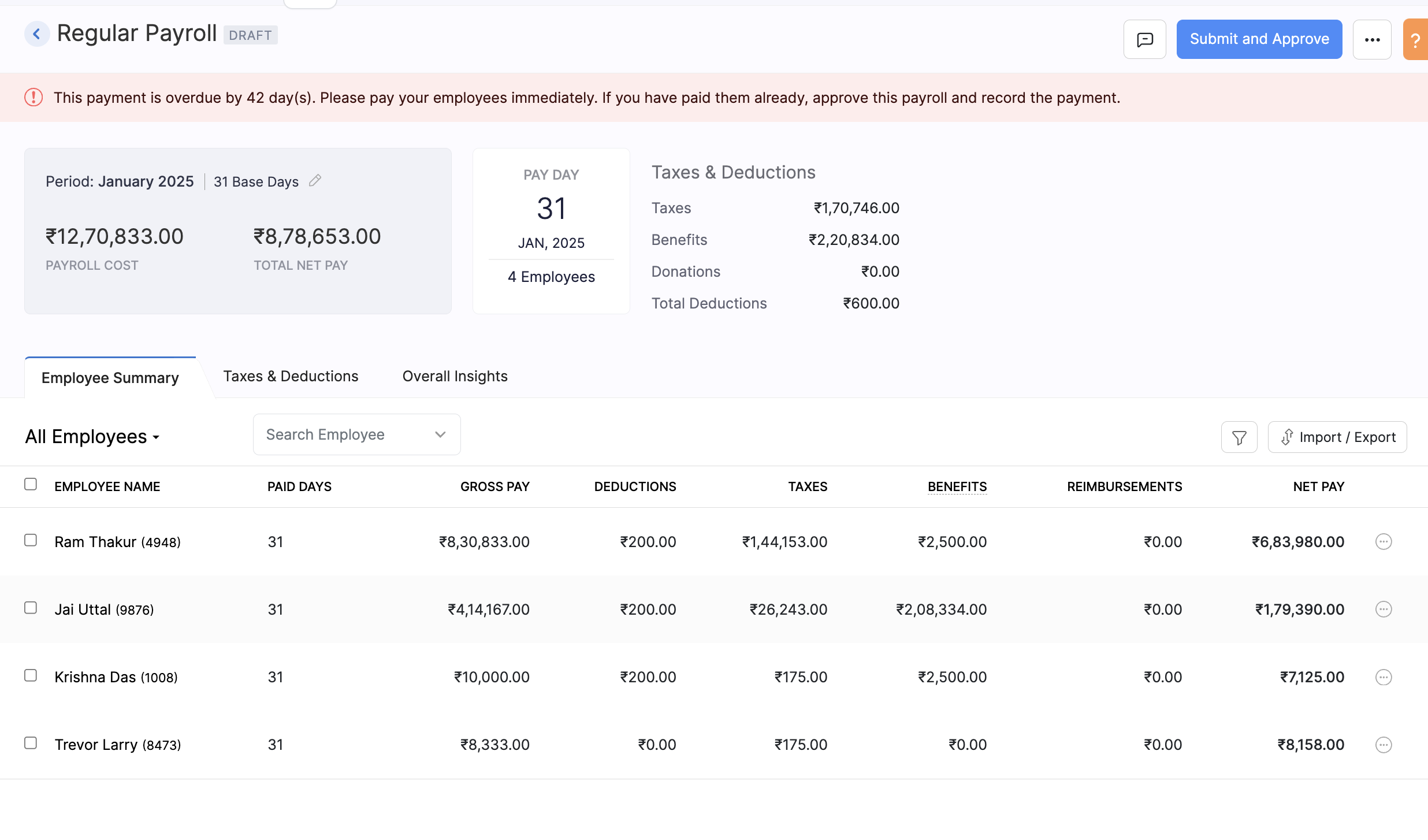 Click on each employee name to add Loss of Pay (LOP) days, one-time earnings and one-time deductions.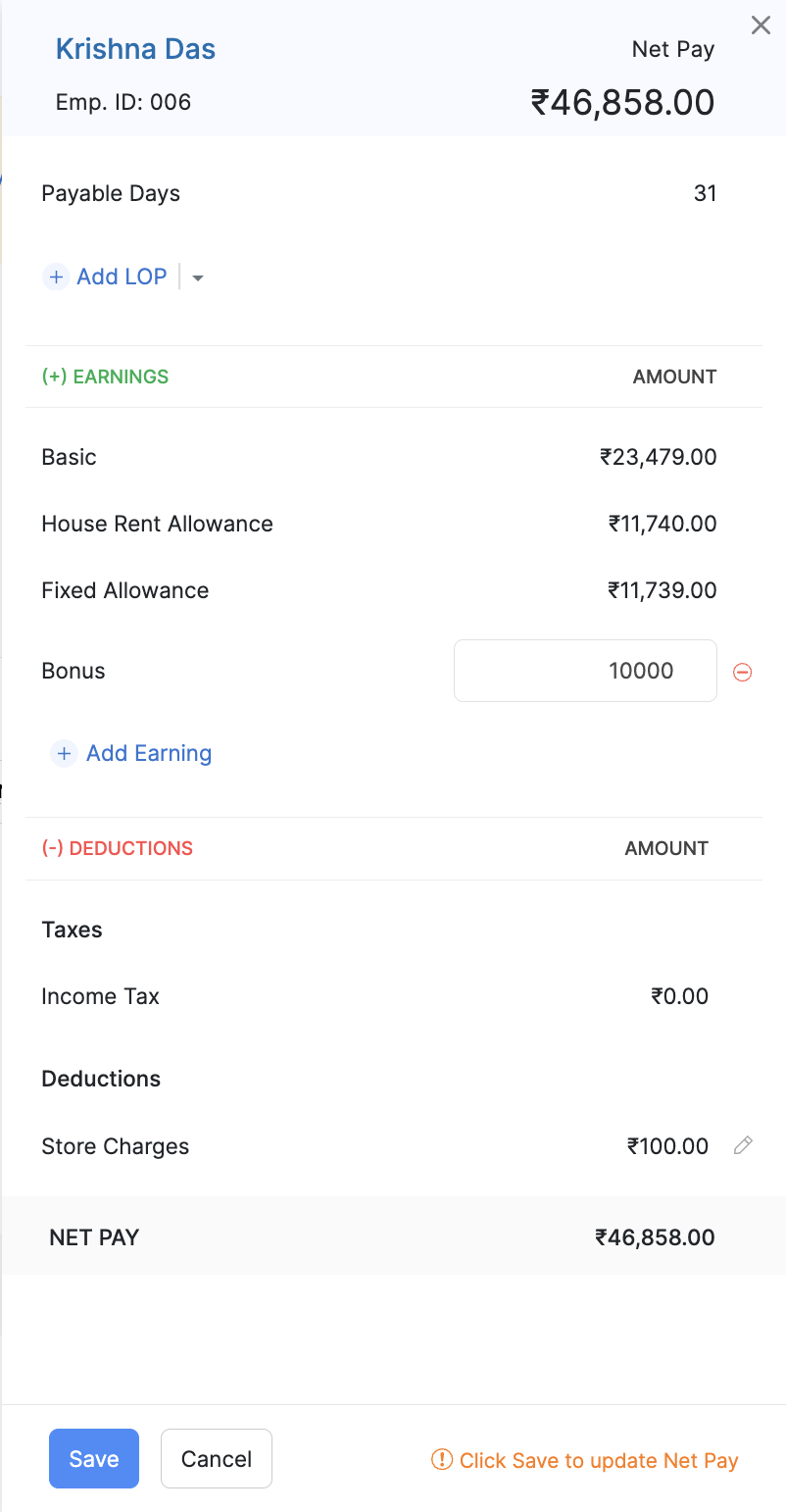 You can also import the LOP details for all employees in a CSV file instead of entering them one at a time. Click on Import/Export > LOP Details or Import/Export > One-time Earnings and Deductions. You can also export the payroll details from here.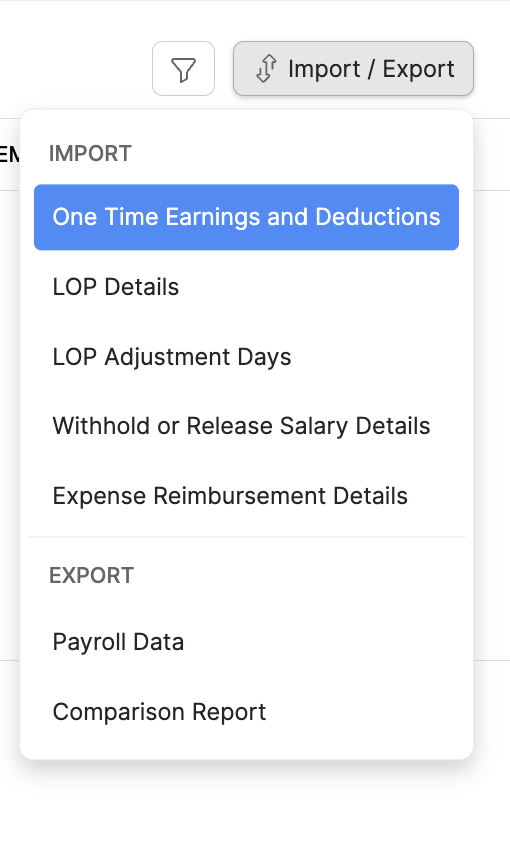 If an employee doesn't belong to the pay run, you can remove them by clicking the … icon next to the employee and selecting Skip from Payroll.
Add notes by clicking the Comments button in the top-right corner of the Pay Runs page..
Click the Taxes and Deductions tab to view a summary of taxes paid and contributions made.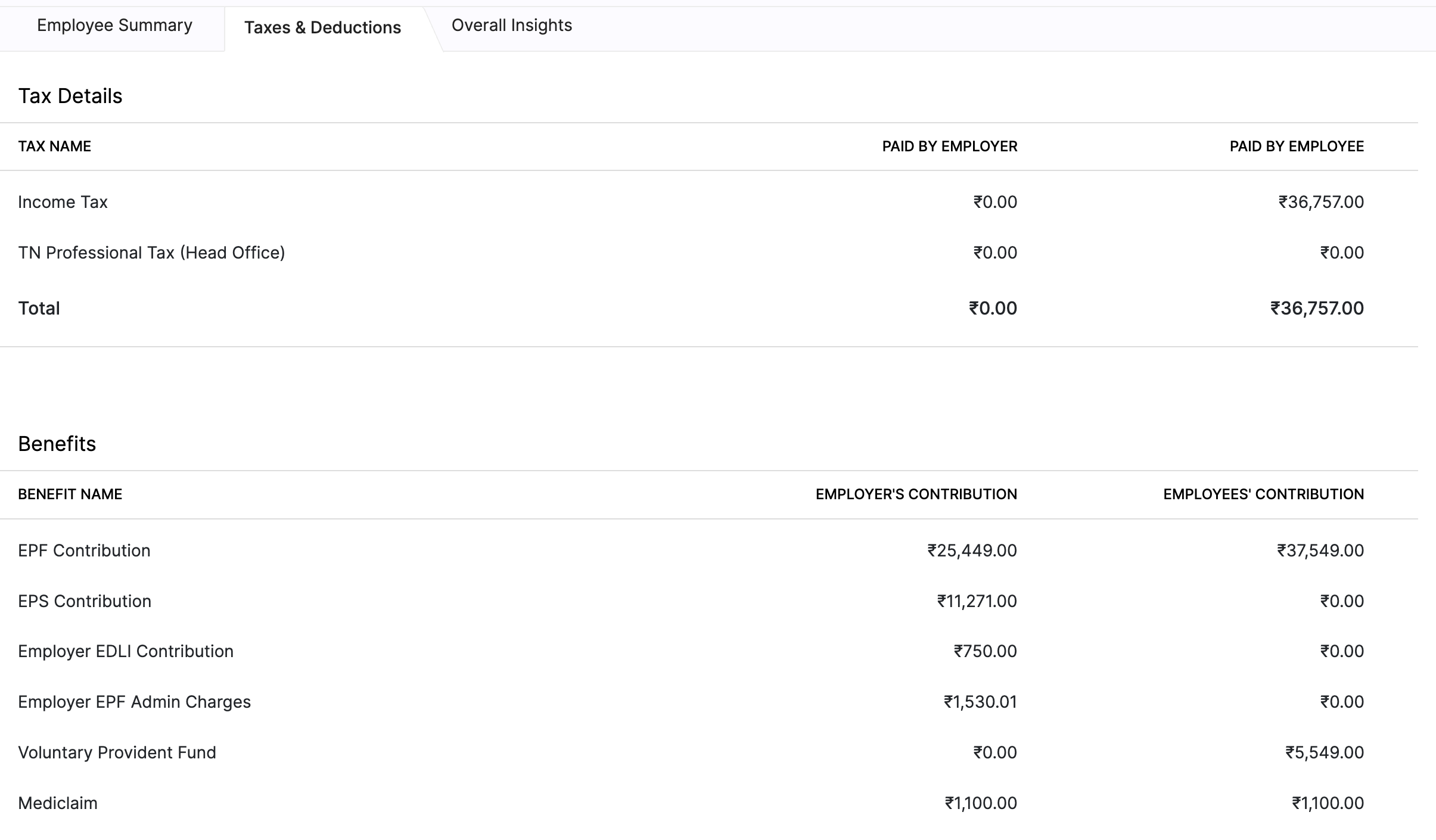 Once you've added all the inputs, click the Submit and Approve button in the top-right corner of the page. If the user doesn't have approval permission, they can simply submit the pay run. It will be approved or rejected post review by a user with approval access.
Once the pay run is approved, a journal entry will be posted in Zoho Books and the payroll transactions will fall under the accounts you had configured while setting up the integration.
After the pay run is approved, you can record payment on or after the payday.
Click Download Bank Advice to download the bank advice, which helps you manually transfer the salaries to your employees' bank accounts.
For direct-deposit enabled employees, you would have to initiate payment one or two days before the payday.
If you've made mistakes in an approved pay run, you can reject the approval and recall the pay run, provided you haven't recorded payment for it.

The journal entry posted in Zoho Books will be reversed and the transactions will be removed from the respective accounts.