Turn social media into your handiest tool
With social media platforms becoming major hubs of activity and information sharing, sharing your forms on social networks, such as Facebook, Twitter and LinkedIn, can help build your business's presence online.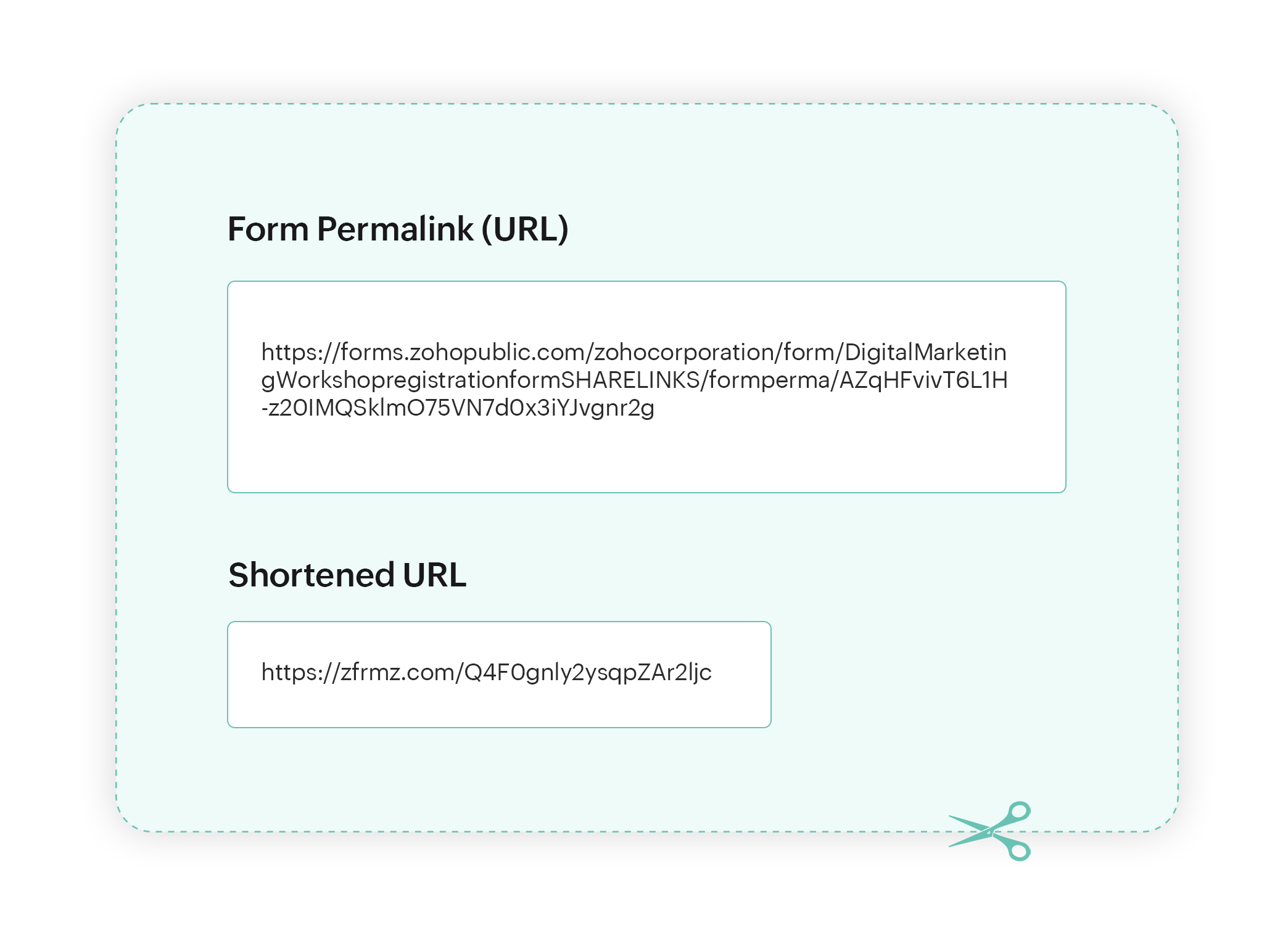 Effective sharing with shortened URLs
Create shortened URLs for forms and share these compact links that are much easier to use. Shortened links are especially helpful when sharing forms in social media posts and other places with character limits.
Keep track of the traffic
Know where most of your traffic comes from by tracking referrals. Add a tracking parameter at the end of your form permalink before sharing or embedding it. That way, you can take note of which marketing campaigns are most successful.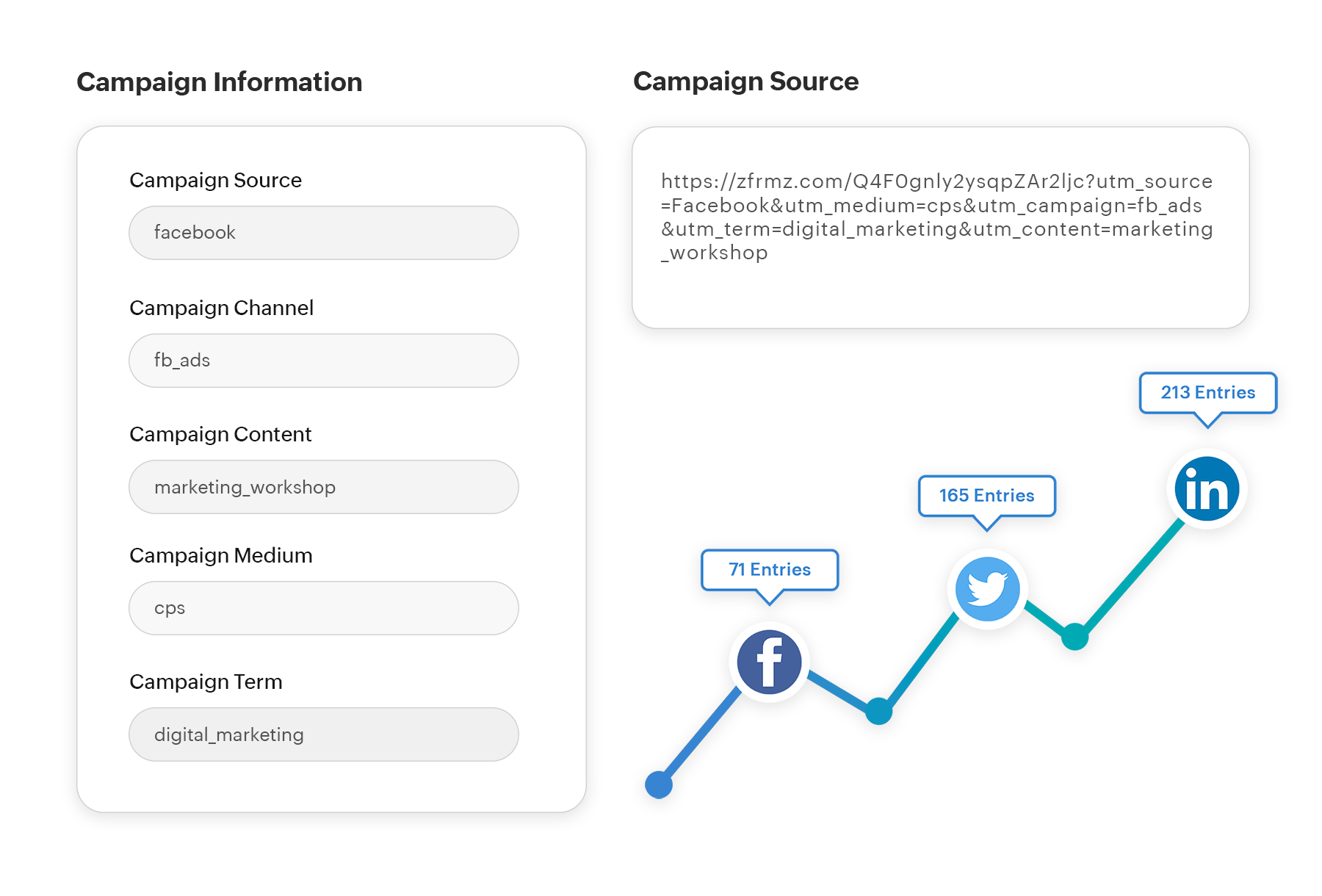 Disable public URLS with the click of a button
Restrict access to publicly shared and embedded forms with the help of a simple toggle button. Now, you can avoid the hassle of removing links and shares individually.