VAT MOSS Report
The moment you send the sales transactions for digital services to your customer, it is all recorded in the MOSS report. A complete report sorted with the country you sell and the tax that needs to be paid to that particular country.
Navigate to Reports > Taxes > MOSS Report.
You can customize your reports according to the Date Range, Report Basis options provided and run report.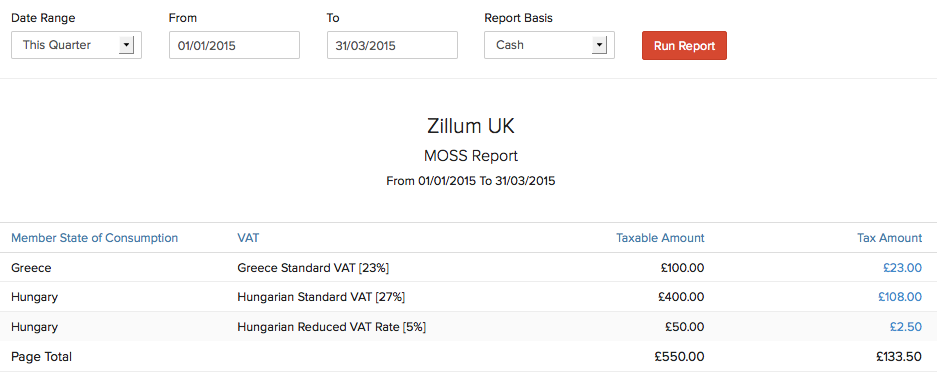 | Fields | Description |
| --- | --- |
| Member State of Consumption | The country to which you sell digital services. |
| VAT | The VAT rate applied for the particular country. |
| Taxable Amount | The total amount for which you have sold your digital services. |
| Tax Amount | The tax applied on the total taxable amount for that country. |
---