Record Payment for Invoice
After you create an invoice, you can manually record payment for it when you receive payment from your customer.
To record payment:
Go to Sales > Invoices.
Select the invoice for which you wish to record the payment.
Click the Record Payment button in the top right corner of the page.

Enter the payment details such as the Amount Received, Payment Date and Deposit To account.
Click Record Payment.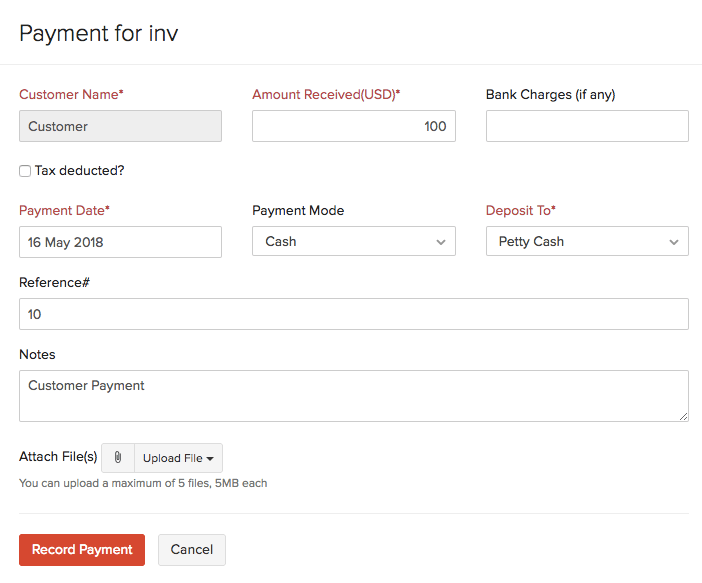 If the customer doesn't pay you the full amount, you can record the amount partially by entering the specific amount in the Amount Received box.
Note:   If your customer makes online payments, then the invoice will automatically be marked as Paid once the payment is made by them.
---
Next >
Payment Received