YouTube Analytics Tool: Unlock Your Channel's Potential
Get powerful insights for your YouTube channel with Zoho Analytics' YouTube analytics tool. Analyze your key metrics, understand your subscribers better using YouTube Analytics, in order to create content that resonates with your target audience . Share your YouTube analytics dashboards and reports with your team to make informed decisions for channel growth.
Sign up in less than 60 seconds
Unlock the Power of Your YouTube Channel with Our Analytics Tool
Get, combine, and analyze all your critical social media metrics and grow your YouTube Channel with end-to-end insights.
Track your channel performance

Establish a thriving channel by assessing the performance of your videos. Evaluate significant metrics, such as impressions, watch time, and video traffic, to determine what's effective and what's not. Utilizing these insights to improve your channel's health.

Measure your engagement

Understand how your audience interacts with your videos. Analyze likes, comments, shares, and favorites - all at one place, to know what type of videos your viewers connect with.

Know your audience

Take a deeper dive into your audience analytics by examining their geographic distribution, age, and gender. Use these insights to personalize your content to match audience preferences. Additionally, explore insights such as the source of traffic to your videos, the devices used to view your content and much more.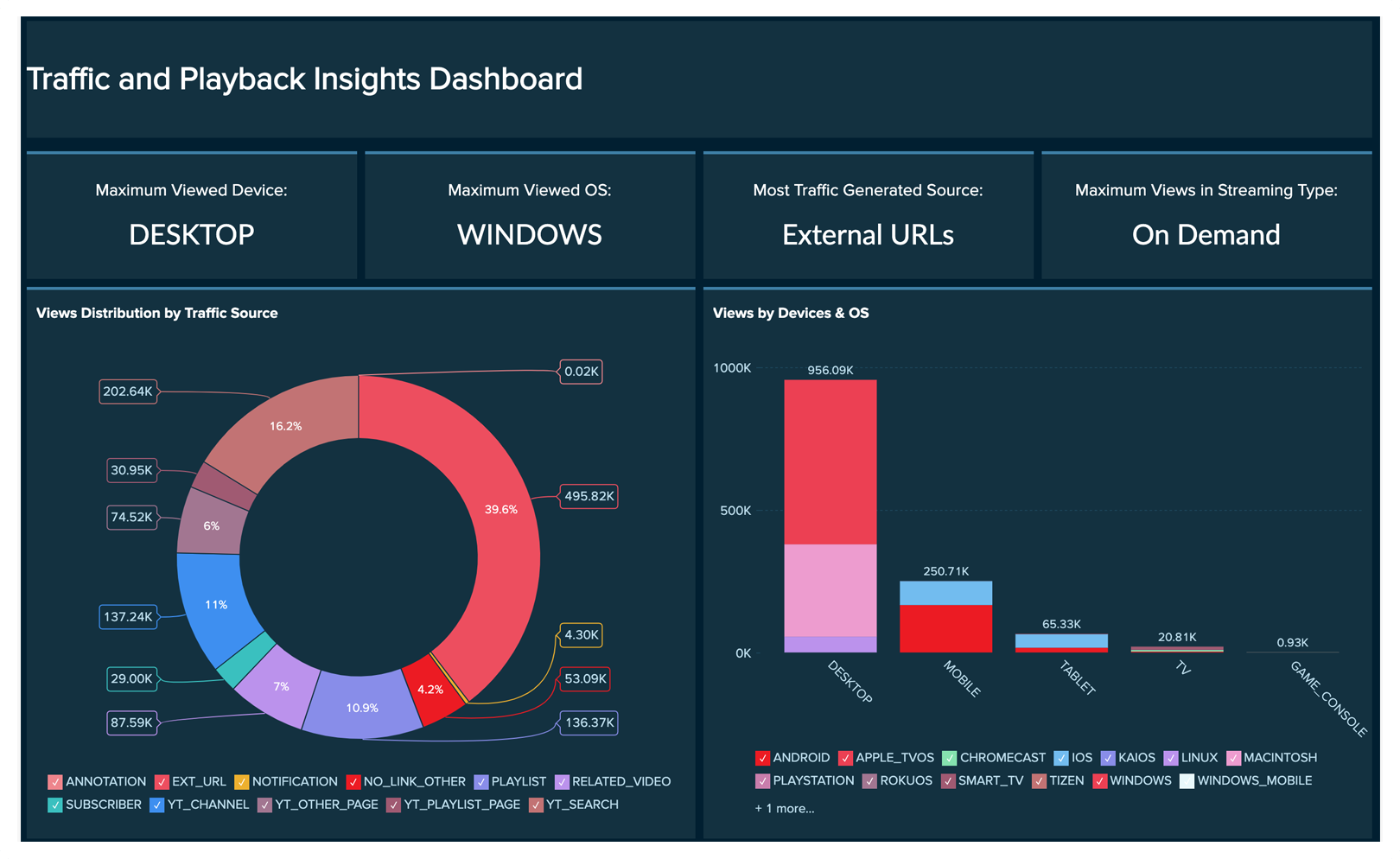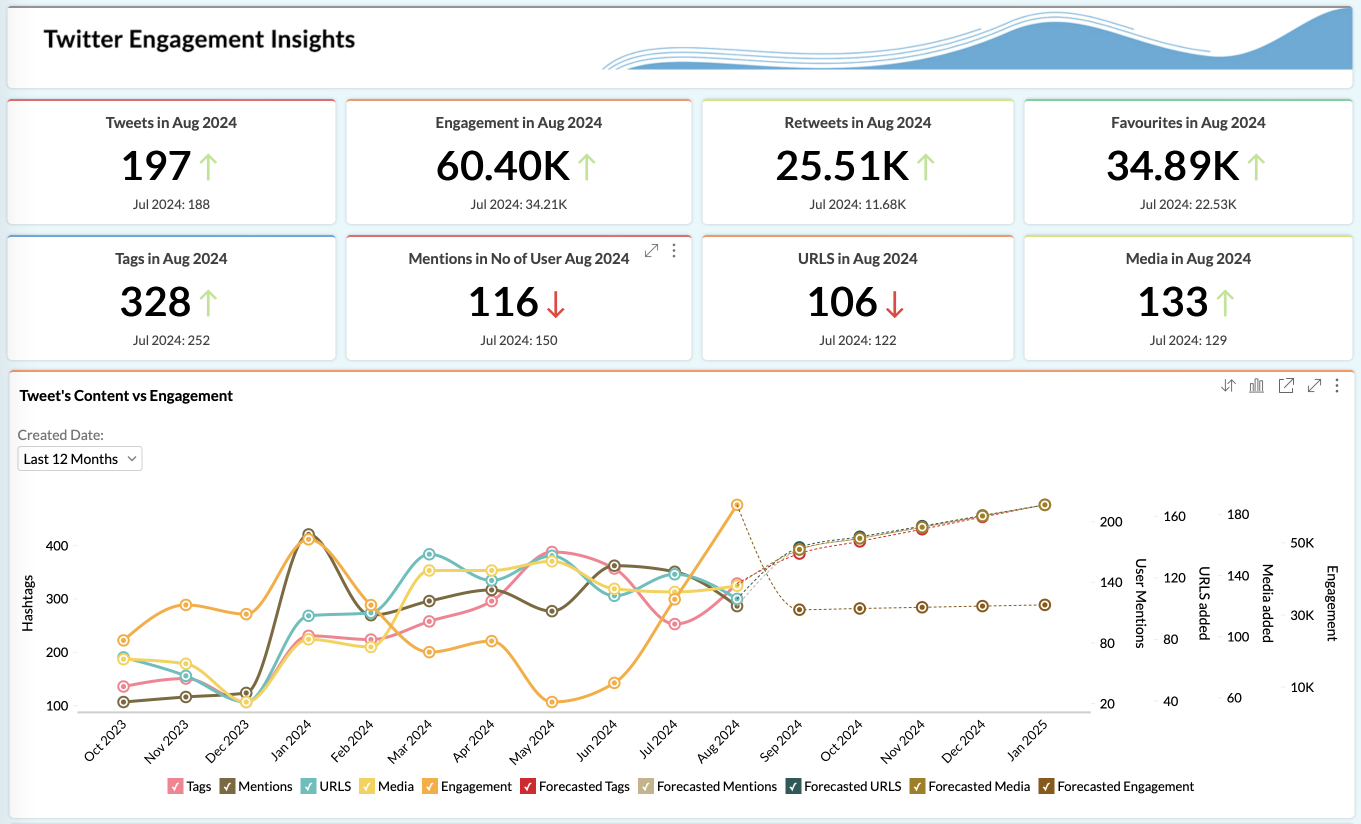 Key features of our YouTube Analytics Software
2 Million Users. 50 Million Visualizations. 1 Analytics Platform.
Collaborative analytics

Develop and analyze reports together with your social media and content marketing teams. Share and embed your visualizations for wider consumption.

Pre-built visualizations

Instantly kickstart your analytics journey with over 75 pre-built reports and YouTube dashboards on your channel's performance.

Email, export, and print reports

Export or print reports for offline access. Schedule your YouTube dashboards and reports to be emailed automatically to the given recipients.

Data blending

Combine data from different sources and create cross-functional reports. Gain insights that wouldn't be possible with data from multiple locations.

Smart analytical assistant

Type out your questions, and see Zia, our AI-powered assistant, come up with suitable answers in the form of reports and KPI widgets.

Embedded analytics

Get a powerful BI, reporting, and embedded analytics solution in your own brand name, embedded within your product/application or setup as a standalone portal.
Hear it from our customers
"My company uses it to connect different systems that otherwise don't talk to each other. It's extremely helpful to be able to take data from multiple sources, dump it all into Zoho, and then draw correlations. It helps us track performance, revenue, and more. You can create user-friendly reports and embed them in other websites. I also like that you can drill down as much as you want and customize it for client-facing apps. "

Analyze your YouTube data today with our YouTube analytics software
Sign up for free

-html5-dom-document-internal-cdata]]>