Other related connectors
Track your channel performance
Build a healthy channel by finding out how well your videos are performing. Analyze key metrics such as impressions, watch time, and video traffic to know what's working out and what isn't.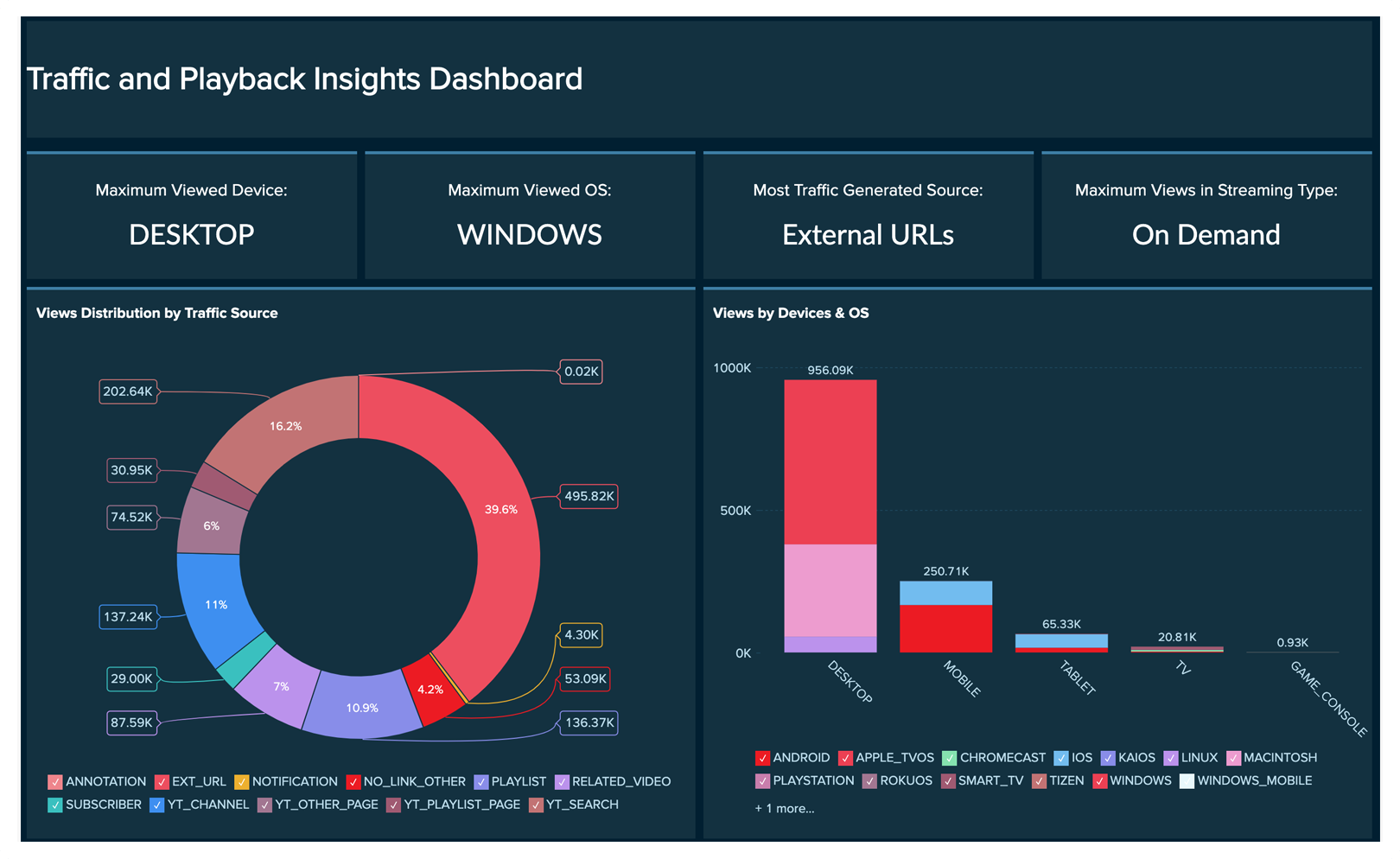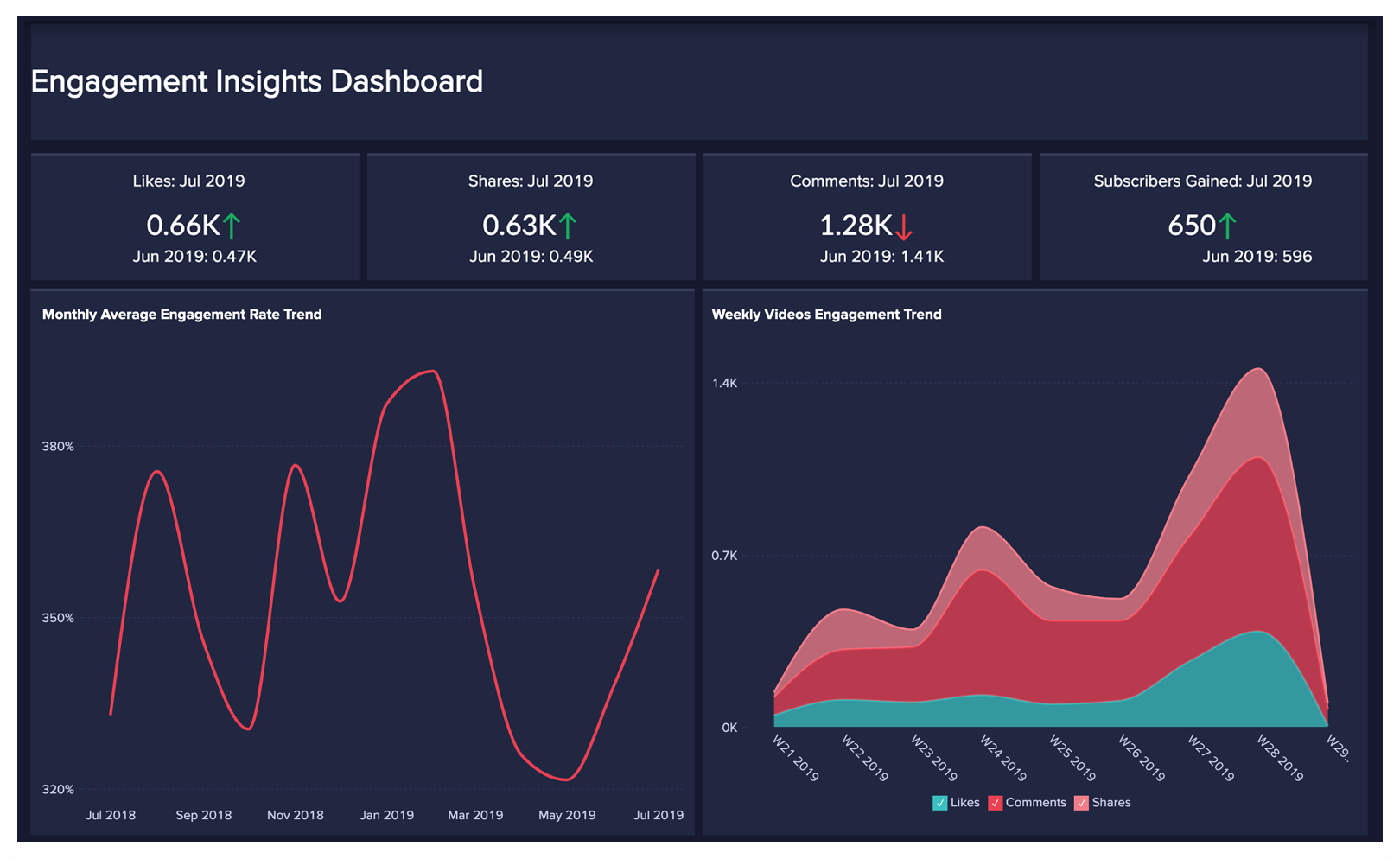 Measure your engagement
Understand out how your audience interact with your videos. Analyze your likes, comments, shares, and favorites - all at one place, to know what type of videos your viewers connect with.
Know your audience
Dive deeper and analyze the geographic distribution, gender and age of your audience to tailor your content accordingly. Identify where people discover your videos from, which devices they're consuming your content on, and much more.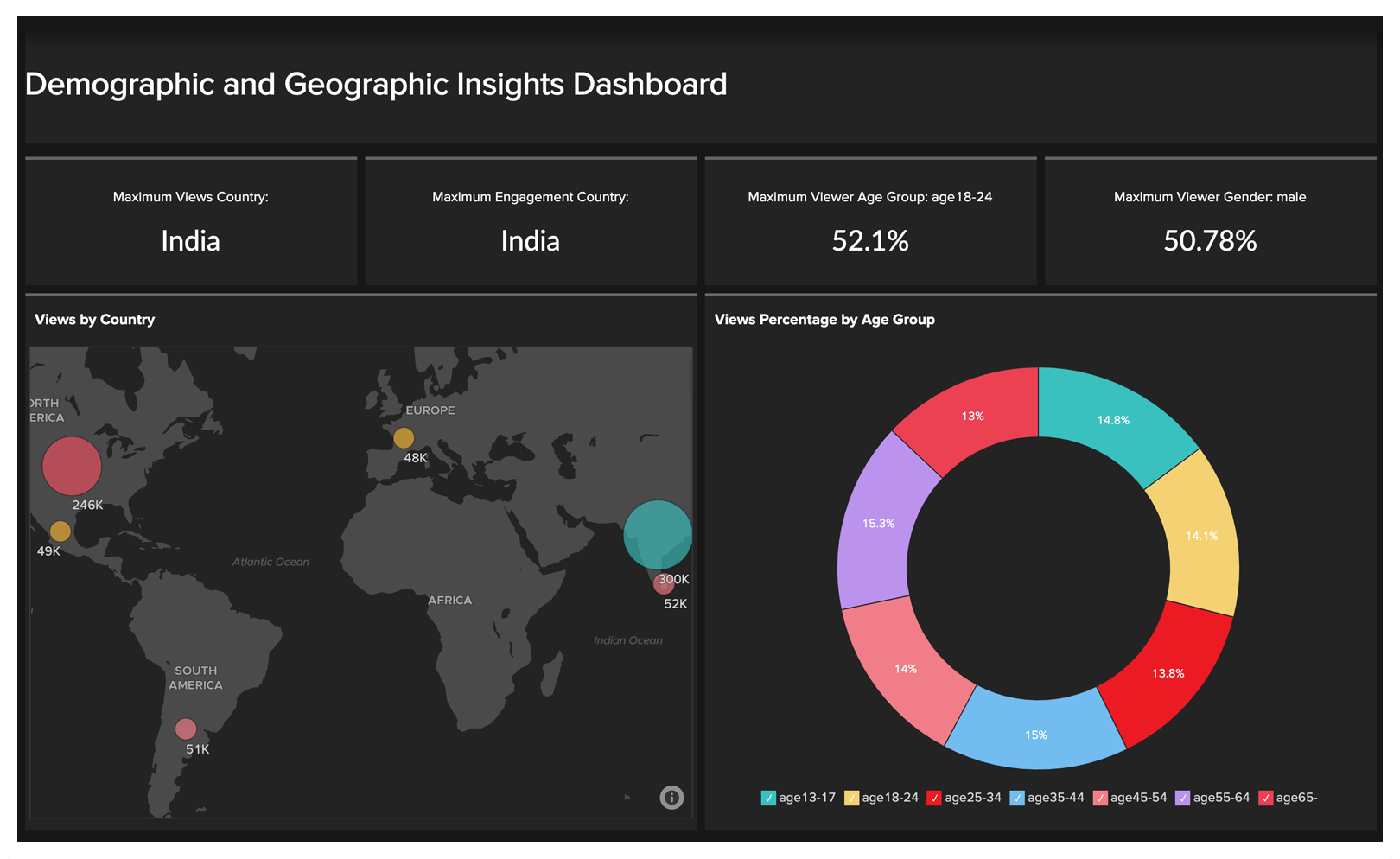 Collaborative analytics

Develop & analyze reports together with your content marketing team. Share and embed your visualizations for wider consumption.

 

Pre-built visualizations

Instantly kick start your analytics journey with over 75 pre-built reports and dashboards on your channel's performance.

 

Email, export and print reports

Export or print reports for offline access. Schedule your reports and dashboards to be emailed automatically to the given recipients.

 

Data blending

Combine data from different sources and create cross-functional reports. Gain insights that wouldn't be possible with data from multiple locations.

 

Smart analytical assistant

Type out your questions, and see Zia, our AI-powered assistant, come up with suitable answers in the form of reports and KPI widgets.

 

Embedded analytics

Get a powerful BI, reporting, and analytics solution in your own brand name, embedded within your product/application or setup as a standalone portal.
Explore more features
×
Solutions / How-Tos