Google Ads Reporting & Analytics Tool
Google Ads reporting easily done with Zoho Analytics. Track campaign performance with insightful reports and dashboards created using Google Adwords data. Create, share reports and collaborate with your colleagues on your marketing campaigns using our google ads reporting tool
Sign up in less than 60 seconds
All in one Google Ads reporting tool
Google Ads Performance Monitoring

Track the outcomes of Google Ads by key metrics such as impressions, clicks and conversions etc, along with the cost incurred. Measure the performance over any given duration. This performance monitoring is also extensible at the ad-group level.

Campaigns Tracking

Effortlessly monitor and analyze Google Ads campaign performance with a focus on conversion rates, cost per conversion, and campaign outcomes across months and devices. Zoho Analytics offers detailed and comprehensive insights, allowing you to compare and evaluate results at the keyword level for a deeper understanding of your campaigns.

Geo Performance Overview

Measure the Google Ads performance at all levels (Ads, Ad groups and Campaigns) across multiple geographical regions.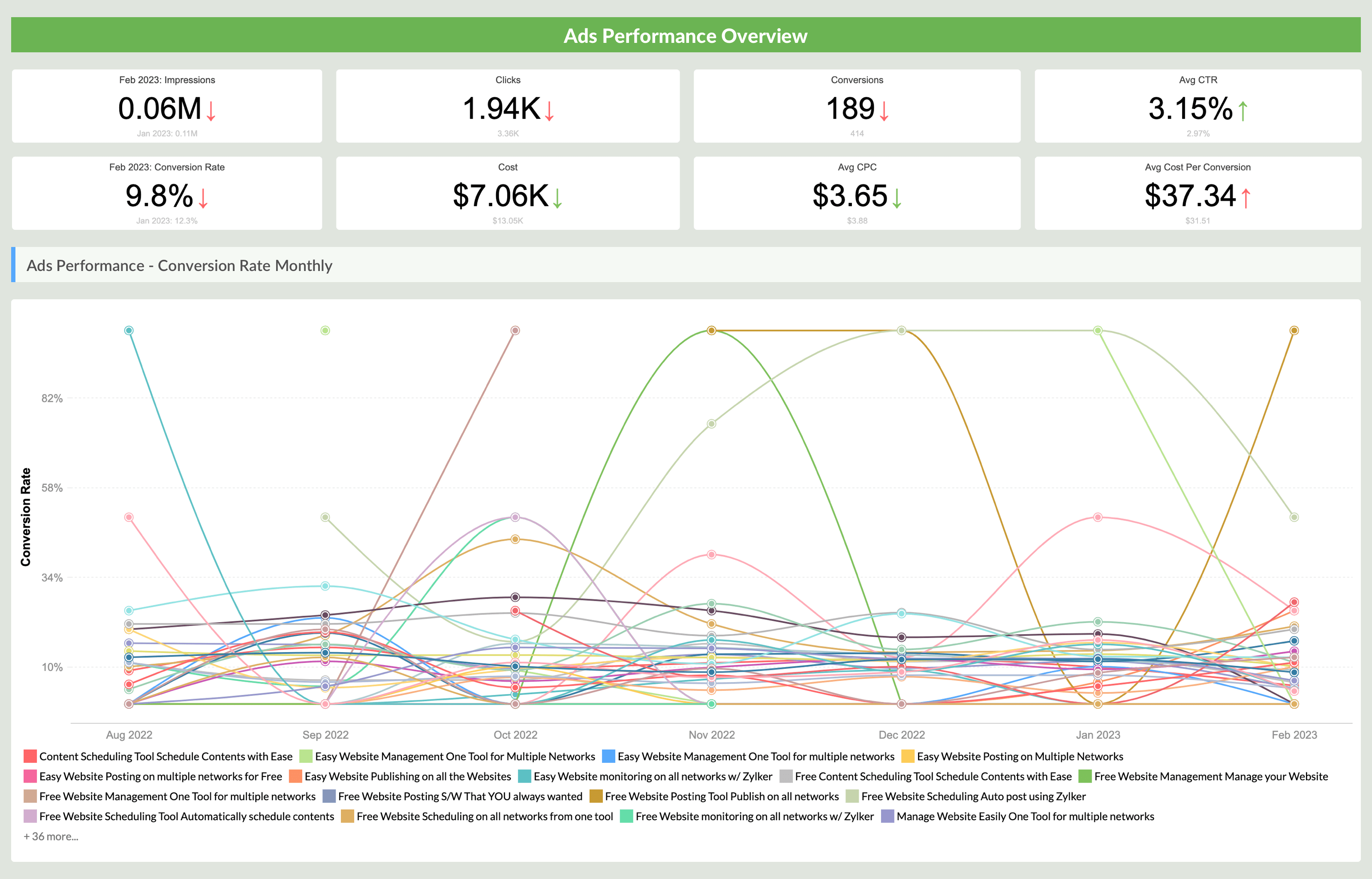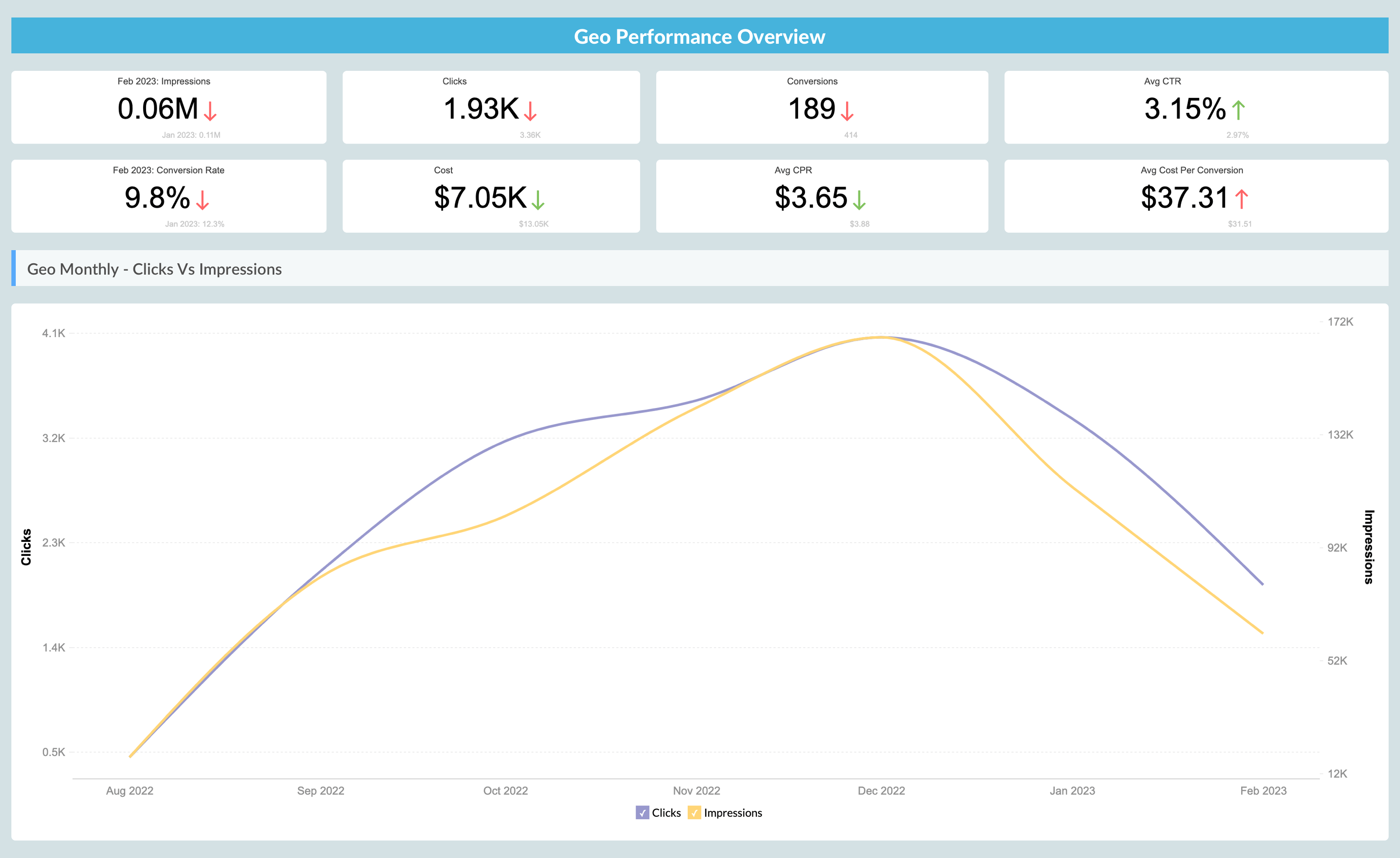 Advanced Google Ads analytics with Zoho Analytics
Zoho Analytics enables you to analyze your Google Ads data easily. It lets you slice and dice your Google Ads data the way you like and create reports & dashboards. You can perform deeper analysis, gather wider insights and effectively plan your marketing budget for greater conversions.
Seamless integration

Your data from Google Ads is synced automatically to Zoho Analytics, giving you a full-fledged BI tool to analyze your data in depth.

Ready made reports and dashboards

The Zoho Analytics connector provides you with more than 85 hand-picked, ready-made reports and dashboards that you'll instantly find great value in.

Visual analysis

Visualize and build insightful reports and dashboards with our easy drag-and-drop interface.

Variety of reporting components

Use a wide variety of charts, pivot tables, KPI widgets, and tabular view components to build insightful reports and dashboards.

Data blending

Combine data from different sources easily to create cross functional reports. For example, blend your data in Google Ads, Google Analytics and CRM to create a full conversion funnel.

Collaborative analytics

Develop and analyze reports together with your colleagues and share them securely with fine-grained access controls.
Hear it from our customers
"Zoho Analytics is an easy to use business intelligence tool. There are many integration options; The recommended tables are often useful. Creating custom charts and tables, then organizing them into dashboards is where this software shines."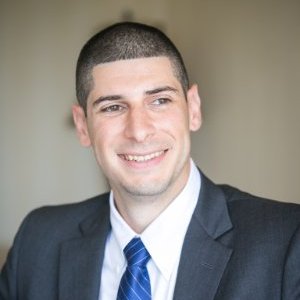 Michael Torres
Marketing Director, Fabrication Enterprises Inc
Overview of Marketing Analytics
What are Google Ads reporting tools?
Google Ads reporting tools helps advertisers and marketers analyze and generate reports on the performance of their Google Ads campaigns. They provide a range of features and capabilities to gather data from Google Ads accounts and present it in a meaningful and actionable way.
Why is Google Ads reporting and analytics important?
With Google Ads reporting and analytics you can do the following:

Campaign Performance Tracking: These tools allow you to monitor the performance of your Google Ads campaigns, including metrics such as impressions, clicks, click-through rates (CTR), conversions, costs, and return on investment (ROI)
Customizable Reports: Google Ads reporting tools provide options to create custom reports tailored to your specific needs.
Conversion Tracking: These tools allow you to measure and analyze the performance of specific actions taken by users on your website or landing pages, such as form submissions, purchases, or sign-ups.
Segmentation and Filtering: Google Ads reporting tools enable you to segment and filter your data based on specific criteria. This allows you to analyze the performance of different campaigns, ad groups, keywords, or demographic segments individually and compare their effectiveness.
Cross-Channel Integration: Advanced Google Ads reporting tools often integrate with other advertising platforms and data sources, allowing you to analyze and compare performance across multiple channels, such as social media advertising or display networks.
How to build Google Ads reports?
Effective data visualization is a crucial aspect for building Google Ads reports. The reporting tools offer various chart types, graphs, and tables to present the campaign data in a visually appealing and easy-to-understand format. Visualizations help identify trends, patterns, and anomalies in campaign performance.
What are the key Google Ads metrics to track for ROI?
Conversion Rate (CR)
Cost per Conversion (CPA)
Return on Ad Spend (ROAS)
Click-Through Rate (CTR)
Average Cost per Click (CPC)
Conversion Value
Lifetime Value (LTV)
What are the key reports to be tracked to measure for conversion?
Conversion Tracking Report
Conversion by Conversion Action Report
Path to Conversion Report
Attribution Modeling Report
Search Query Report
Why choose Zoho Analytics as your Google Ads reporting tool?
Zoho Analytics offers a powerful and customizable reporting solution for tracking and analyzing Google Ads campaigns. Its integration capabilities, advanced analytics features, collaborative environment, and cost-effectiveness make it a compelling choice for businesses looking to derive actionable insights and maximize the ROI of their Google Ads investments.