MailChimp analytics & reporting tool
Visually analyze your MailChimp data using our mailchimp analytics tool. Zoho Analytics helps you create insightful MailChimp reports and dashboards to track your critical email marketing metrics and share your MailChimp analytics with peers and clients.
Sign up in less than 60 seconds
Advanced Mailchimp Anlaytics
2 Million Users. 50 Million Visualizations. 1 Analytics Platform.
Measure your campaign performance.

Get real-time insights on your campaign performance at your fingertips. Track key email marketing metrics like open rate, click rate, bounce rate, and audience engagement and optimize your email content for maximized success.

Audience Analytics

Find out who has interacted with your mailers by location. Check whether they've clicked, bought, or downloaded, so you can create more content that resonates with them.

Data blending

Combine data from different sources for cross functional analysis. For example, blend your marketing spend data in excel files and sales data in CRM to create a spend vs sales report.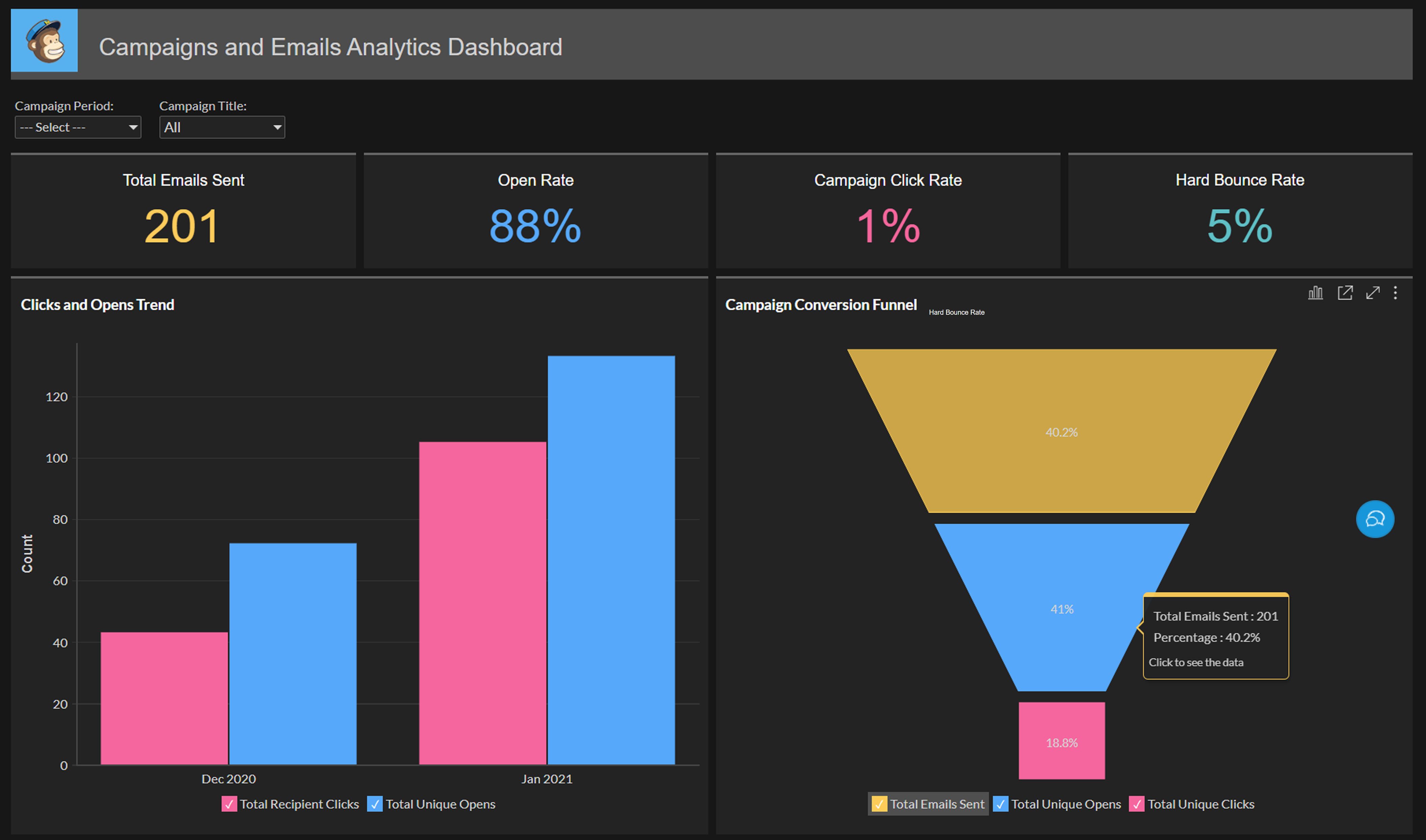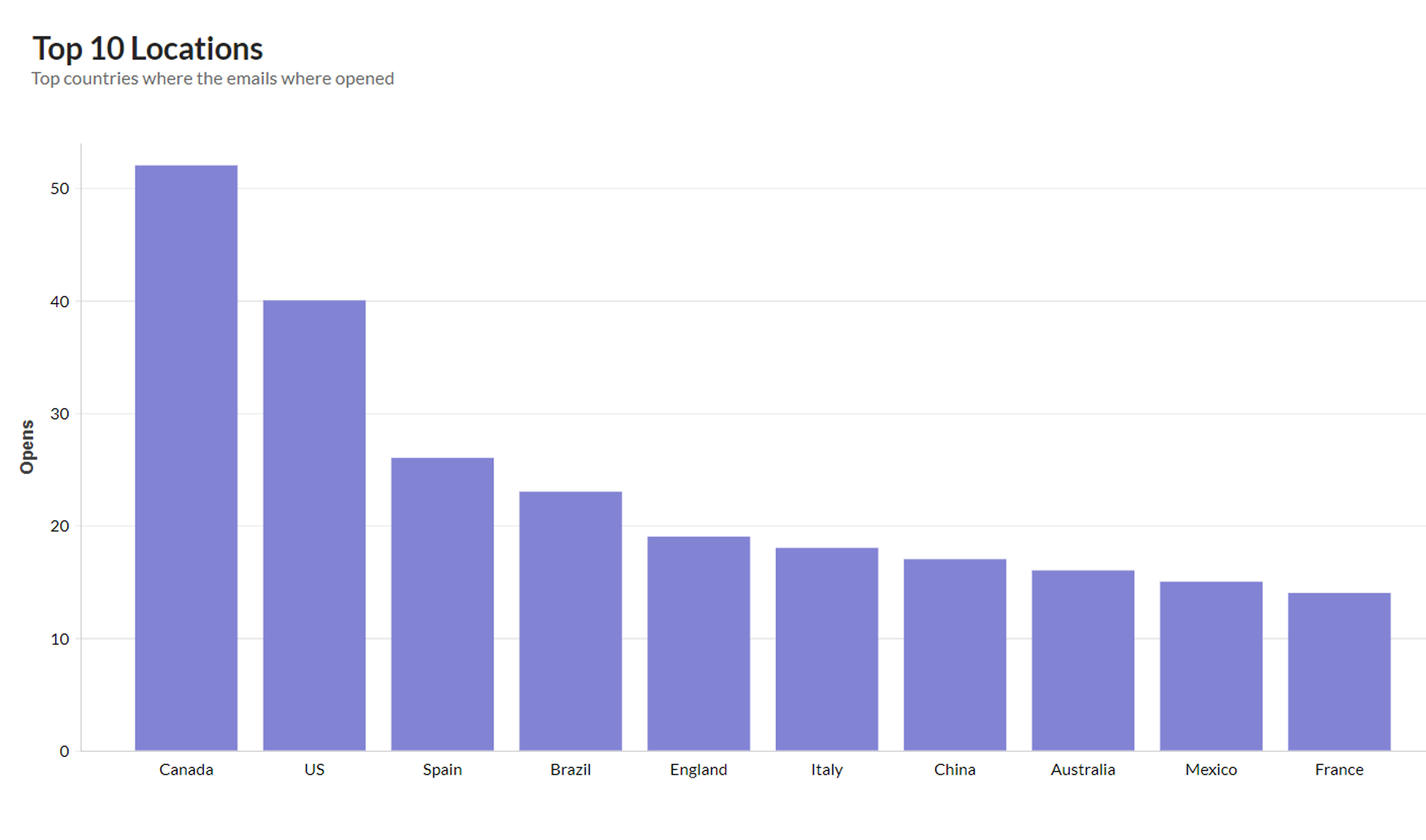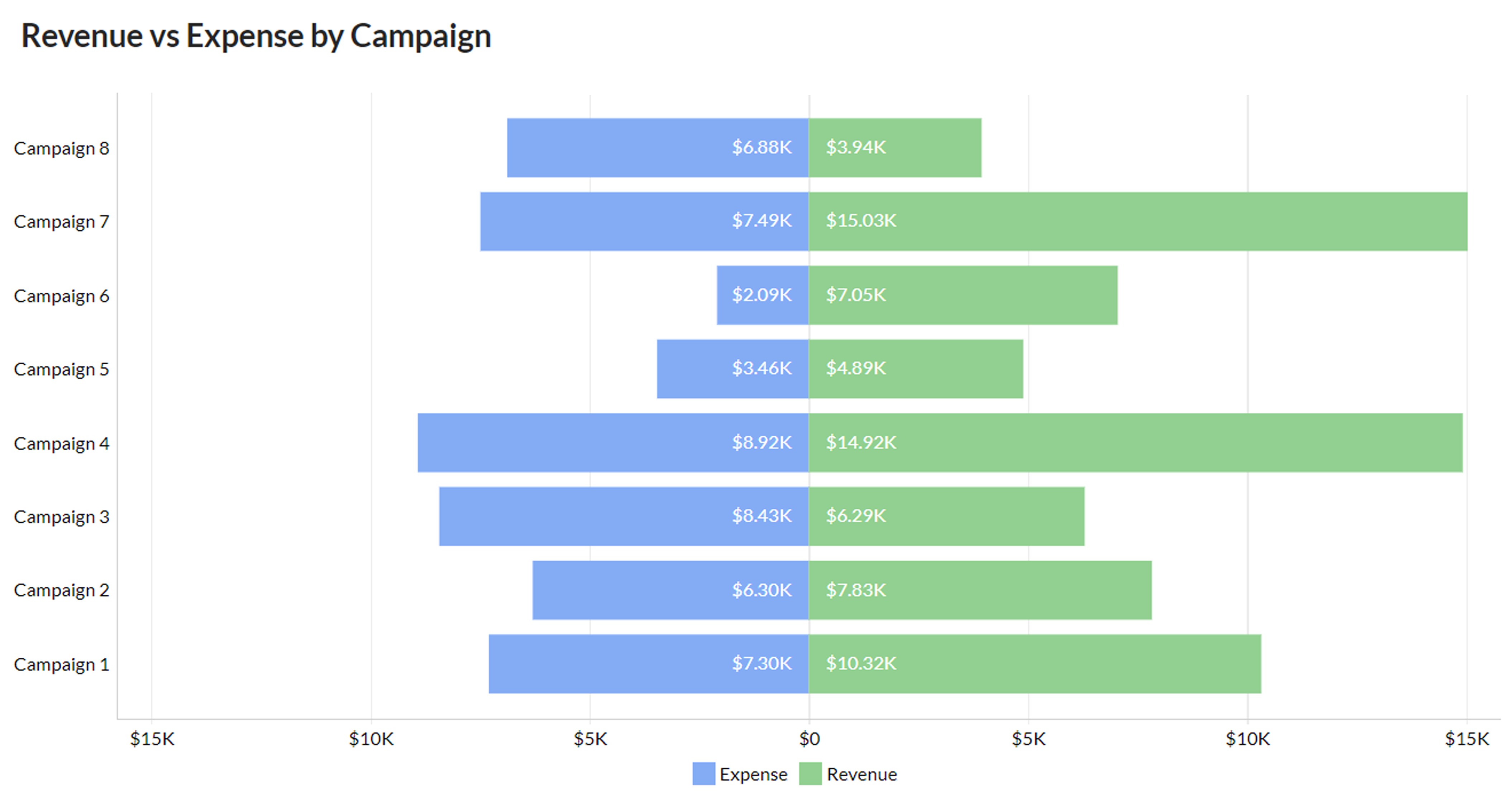 Mailchimp Reporting with Zoho Analytics
Zoho Analytics enables you to easily analyze your email campaign data present in Mailchimp. It lets you slice and dice your MailChimp data the way you like and create reports & dashboards. You can analyze your open rates and click rates, create conversion funnels, track your overall email marketing campaigns' performance, and do much more.
Track essential Mailchimp KPIs

Track and monitor essential KPI metrics such as open rate, click rate, bounce rate, and more for your email campaigns with Mailchimp reporting.

Create custom dashboards

Combine multiple reports and KPI widgets together and create dashboards to access all your critical information in one place.

Integrate with other business apps

Connect other business apps that you use to your workspace and create cross-functional reports and dashboards for easy decision-making.

Share your reports with others

Share your dashboards and reports with teams privately and collaborate easily by allowing them to comment and annotate.

Smart analytical assistant

Type out your questions, and see Zia, our AI-powered assistant, come up with suitable answers in the form of reports and KPI widgets.

Embedded analytics

Get a powerful BI, reporting, and analytics solution in your own brand name, embedded within your product/application or set up as a standalone portal.
"Zoho Analytics is an excellent tool for tracking and optimizing campaigns. The automated mailers let us send weekly reports to all our clients in an automated fashion. I would recommend it to any mid-size company which deals with data."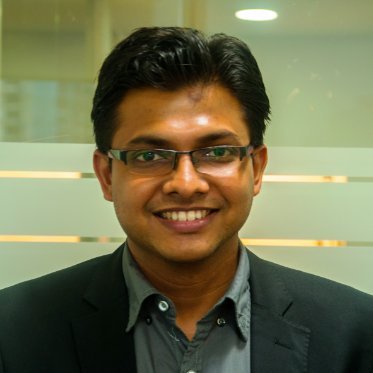 Anshuk Aggarwal
Co-Founder, Xplanck