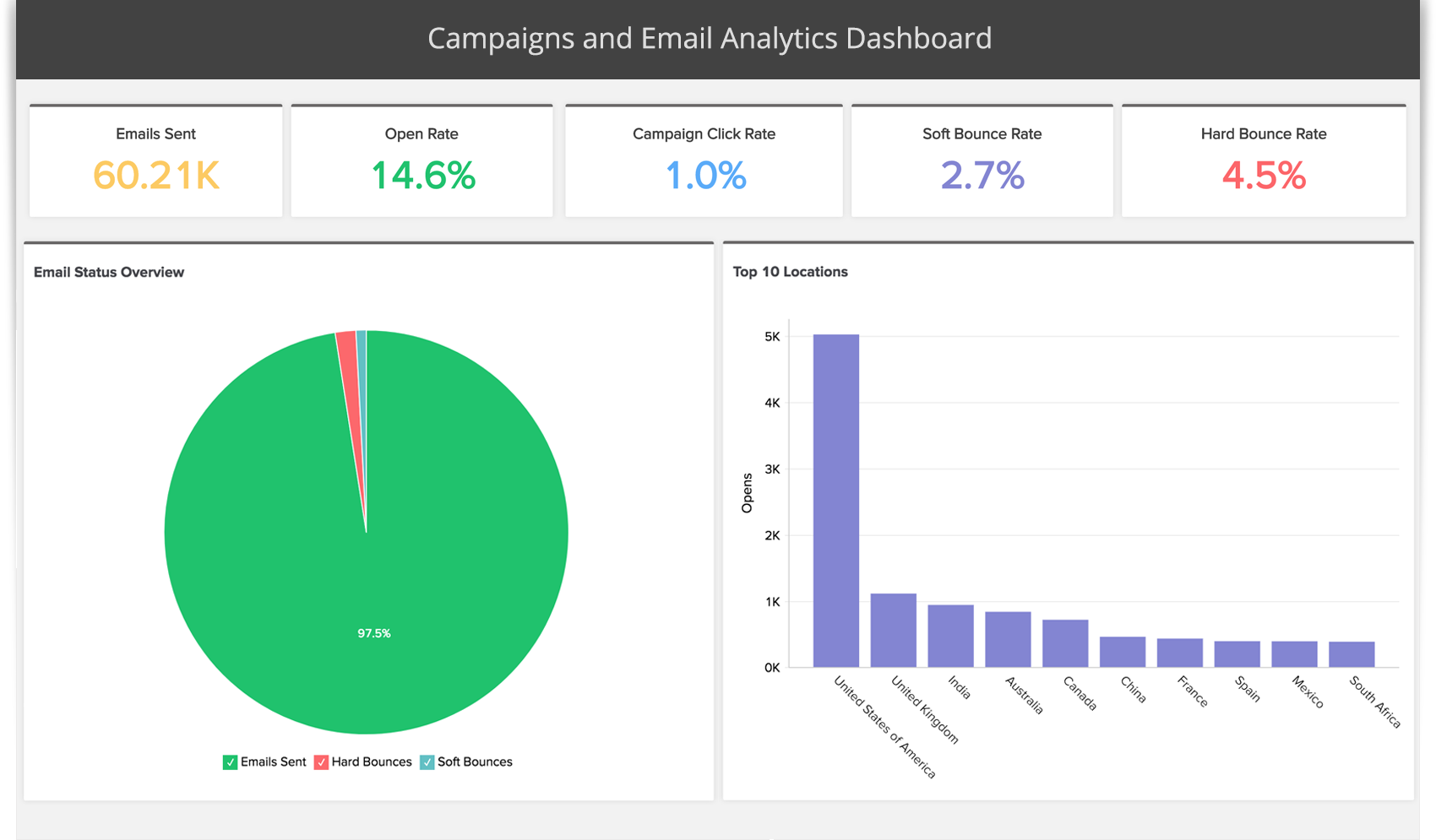 Analyze and track key email marketing metrics. Be empowered.
1 Million Users. 10 Million Reports and Dashboards. 1 Reporting Service.
Zoho Analytics enables you to easily analyze your email campaign data present in Zoho Campaigns. It lets you slice and dice your Zoho Campaigns data the way you like and create reports & dashboards. You can analyze your open rates and click rates, create conversion funnels, track your overall email marketing campaigns' performance, and do much more.
Seamless integration

Access a full-fledged BI tool seamlessly from within your Zoho Campaigns account. Your Zoho Campaigns data is synced automatically to Zoho Analytics.

Ready made reports and dashboards

The Zoho Analytics connector gives you access to 75+ hand-picked, readymade email marketing reports and dashboards that you're sure to love and use on a daily, weekly, or monthly basis.

Variety of reporting components

Use a wide variety of charts, pivot tables, KPI widgets and tabular view components, to build insightful reports and dashboards.

Data blending

Combine data from different sources easily to create cross functional reports. For example, combine your marketing spend data in excel files and sales data in CRM to create a spend vs sales report.

Collaborative analytics

Develop reports together with your marketing team. Share the data and reports securely with fine-grained access controls.

Embed reports anywhere

Embed your marketing reports and dashboards across websites, blogs, applications or intranets for wider consumption.

Email, export & print reports

Export or print reports for offline access. Schedule your reports and dashboards to be emailed automatically.
Customer Buzz
Testimonials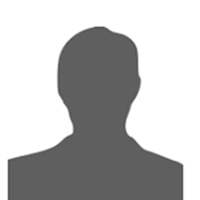 Vivek WakdeDGM, Netmagic Solutions
The variety of pre-defined common reports generally required on regular basis are readily available for users. Features like report sharing, mail scheduling features are extremely useful. Value for money with almost all features required on regular basis for PMs.