Elevate Data Analysis with Data Visualization Software
Data visualization software helps you visualize your data to discover underlying trends, gain meaningful insights, and make data-driven decisions. Transform your data and make the right business decisions with Zoho Analytics, the best data visualization tool in the market.
Sign up in less than 60 seconds
Transform your data with a data visualization tool
Import and visualize data from 250+ data sources
Import data into Zoho Analytics from data sources such as local files, web URLs, cloud drives (Google Drive, Box, Microsoft OneDrive, etc), local and cloud databases, popular business applications, custom applications, etc., for in-depth analysis.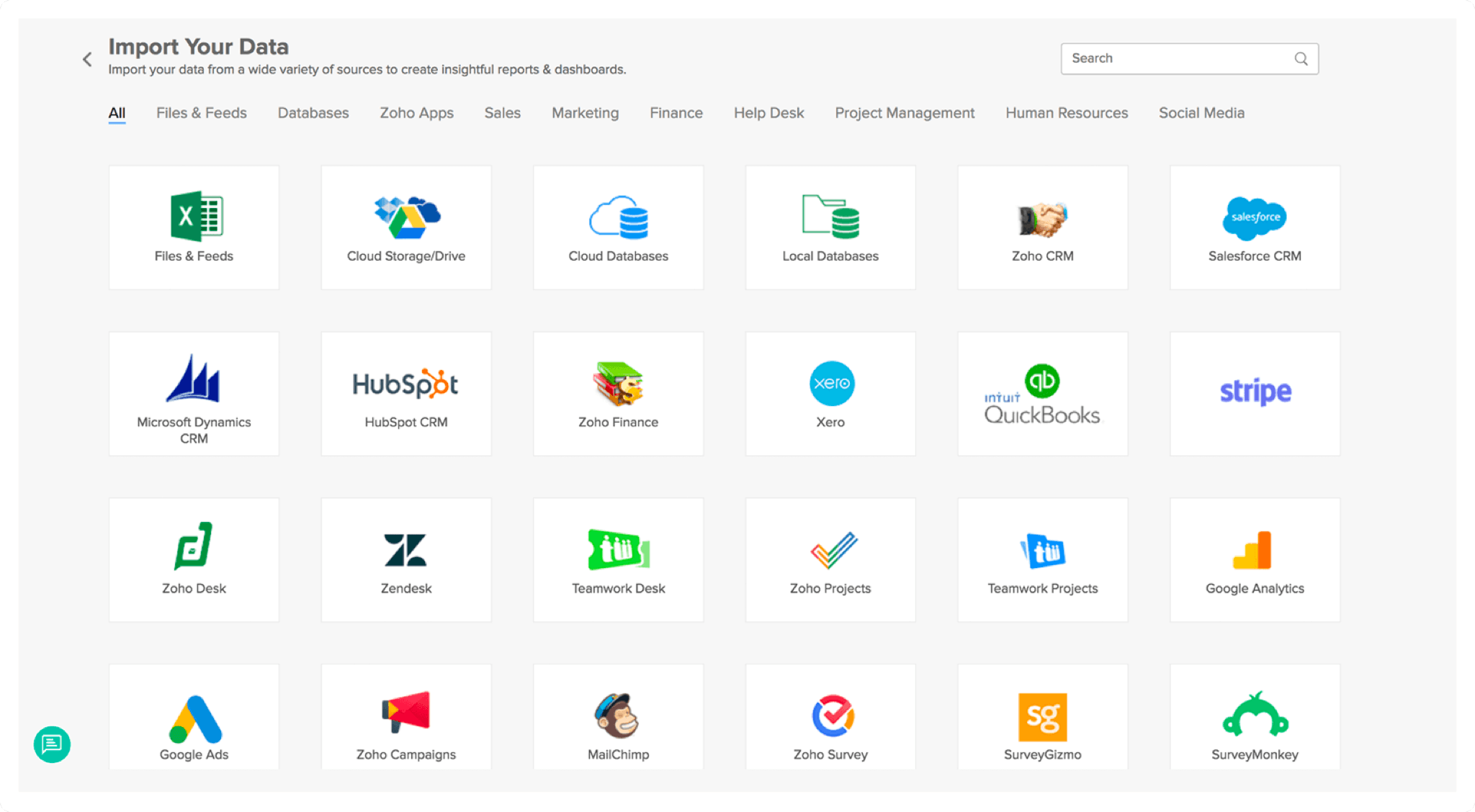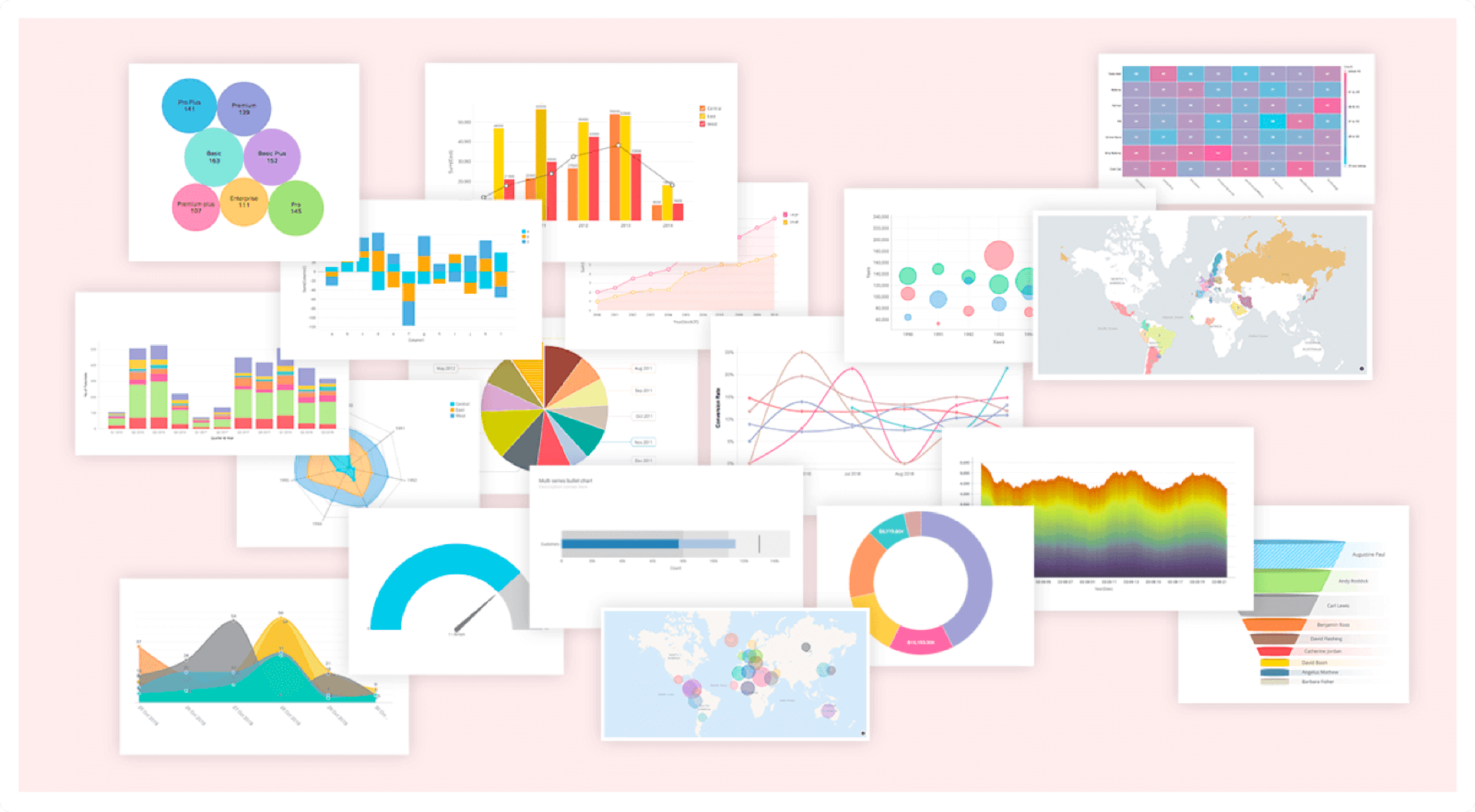 Transform data with 50+ visualization types
Use multiple data visualization tools like charts, widgets, pivot tables, and tabular view components to create insightful reports and dashboards with an easy drag-and-drop interface. Identify trends and patterns from the data visualizations and make better decisions.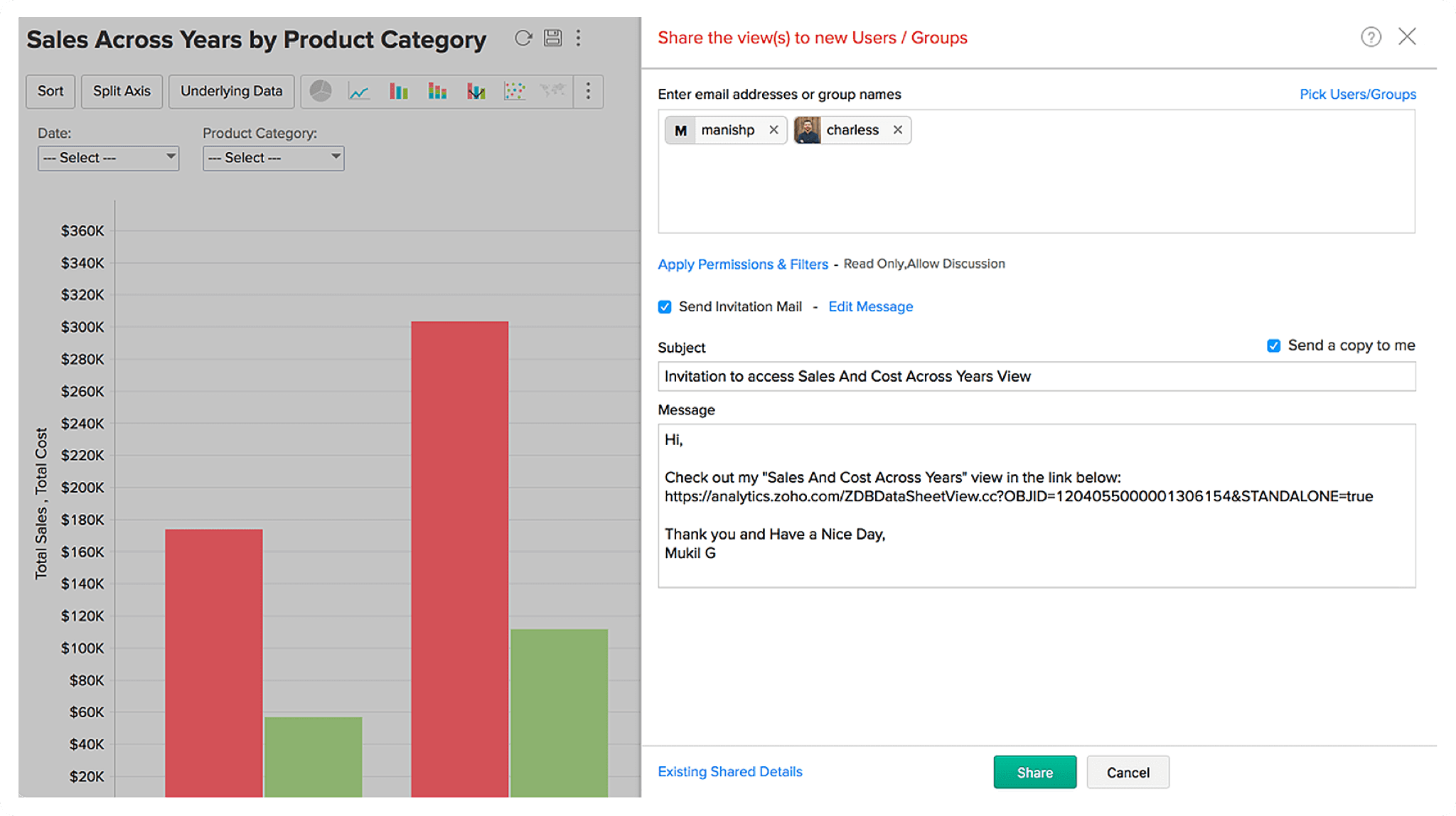 Collaborate with your team securely
Share and collaborate on reports and dashboards with your colleagues. Have full control over what your colleagues or clients can see and do with the reports you share with them. Embed your data visualizations as reports and dashboards to reach a wider audience. Export or print reports for offline access. Schedule reports and dashboards to be emailed automatically.
Blend data for cross-functional analytics
Combine data from different sources to create cross-functional reports, and get more insights into your business. For example, combine your sales data from Zoho CRM with your helpdesk data in Zoho Desk to create a 'Sales vs. Tickets Raised' report.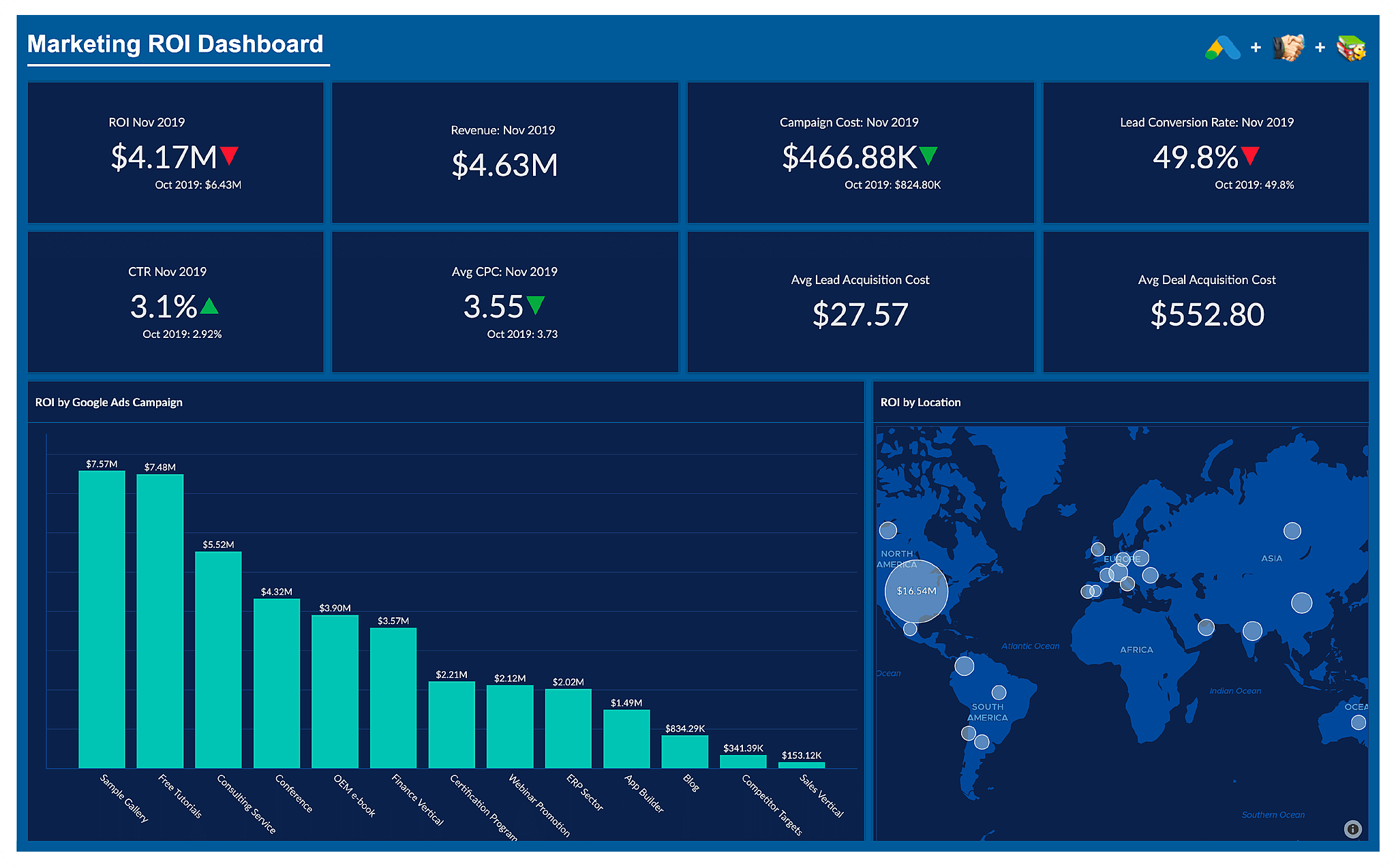 Out-of-the-box integrations for your business apps
VIEW MORE
Zoho CRM

Salesforce CRM

Zoho Desk

Facebook

Twitter

Google Ads

Google Analytics

QuickBooks

Stripe
Hear from our Happy Customer
"Zoho Analytics created a tremendous amount of value for the agency and takes our relationship with clients to the next level. The preparedness to integrate the data, build alluring visualizations, and its shrewdness have given us the ability to retain clients. The reporting is so substantial, so easy to do, and created stickiness for our business"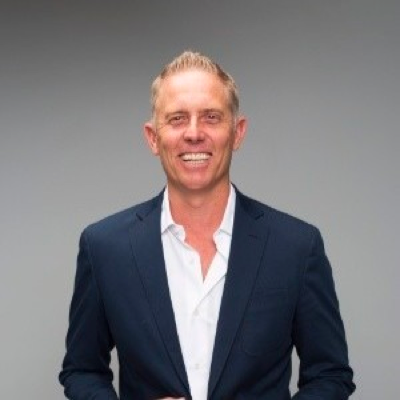 Steve Dubane
Founder & CEO, Wingman Media
BARC - BI Survey 21
Zoho Analytics received great feedback in BARC's latest "BI Survey 21" report scoring an impressive 12 top rankings and 28 leading positions across 5 different peer groups.
Read more
Dresner Advisory's Wisdom of Crowds® Business Intelligence Market Study
Zoho Analytics is rated as an overall leader in customer experience and vendor credibility and has a perfect recommend score.
Read more
More topics you might like to explore