Grow your Instagram followers with Advanced Analytics
Visually analyze and grow your Instagram account with powerful insights. Understand your followers better, measure your engagement, and discover the content that works best for your brand. Share insights with colleagues and clients.
Sign up in less than 60 seconds
Measures metrics that matter to your brand
Connect, analyze, and track all your key Instagram metrics and grow your brand with meaningful social media insights.
Know your audience

Analyze and understand more about your followers in minutes. Discover where they are from, what languages they speak, and demographics they belong to. Create tailor-made content that will resonate with your follower base.

Measure your engagement

Understand how your followers interact with your content. Identify your best content and track key engagement metrics like impressions, reach, best time to post, and much more - all under one roof.

Track your brand's performance

Effectively analyze the sources of traffic as well as the distribution of clicks. Forecast future trends, get accurate insights and modify your social media strategy accordingly and stay ahead of the game.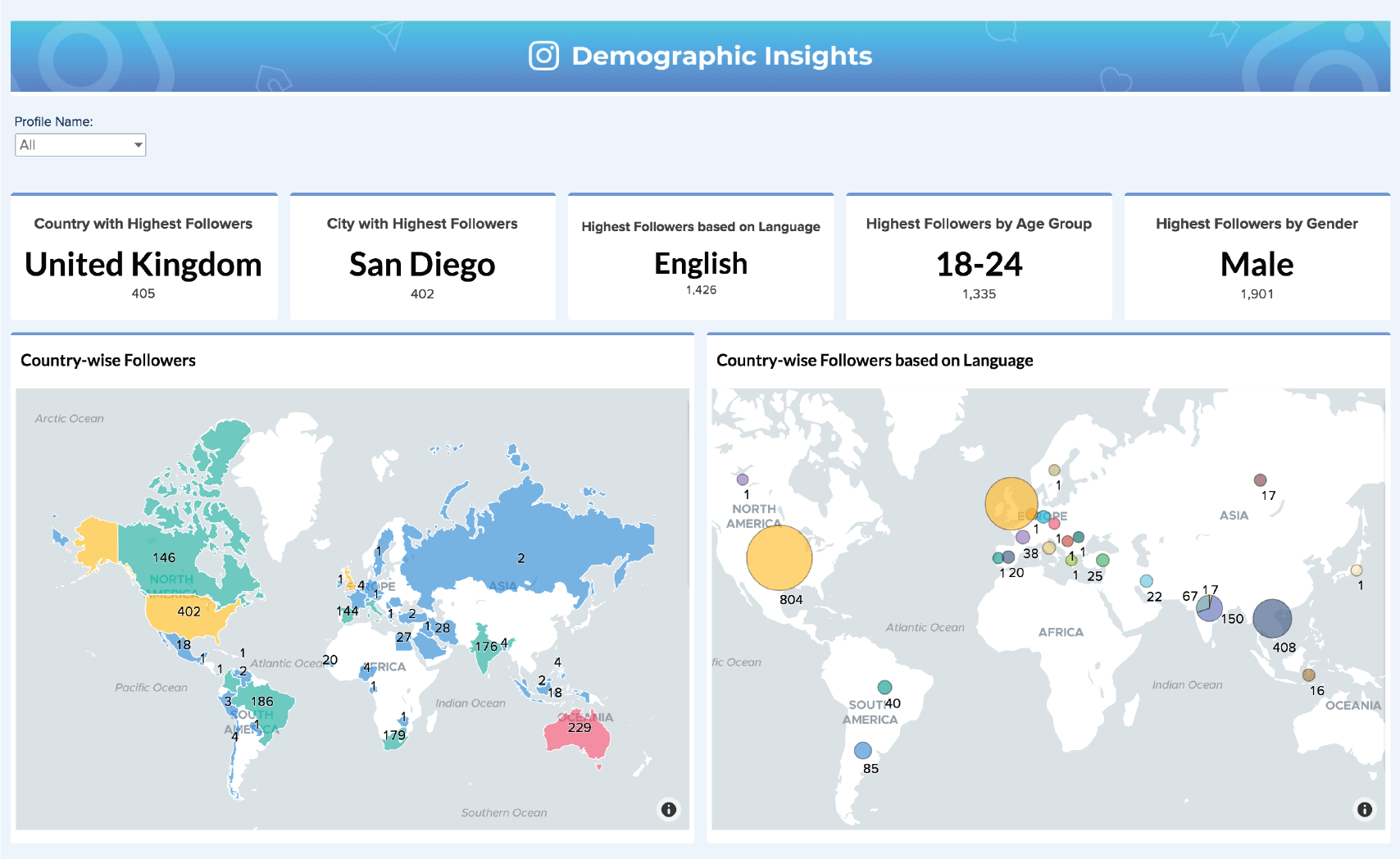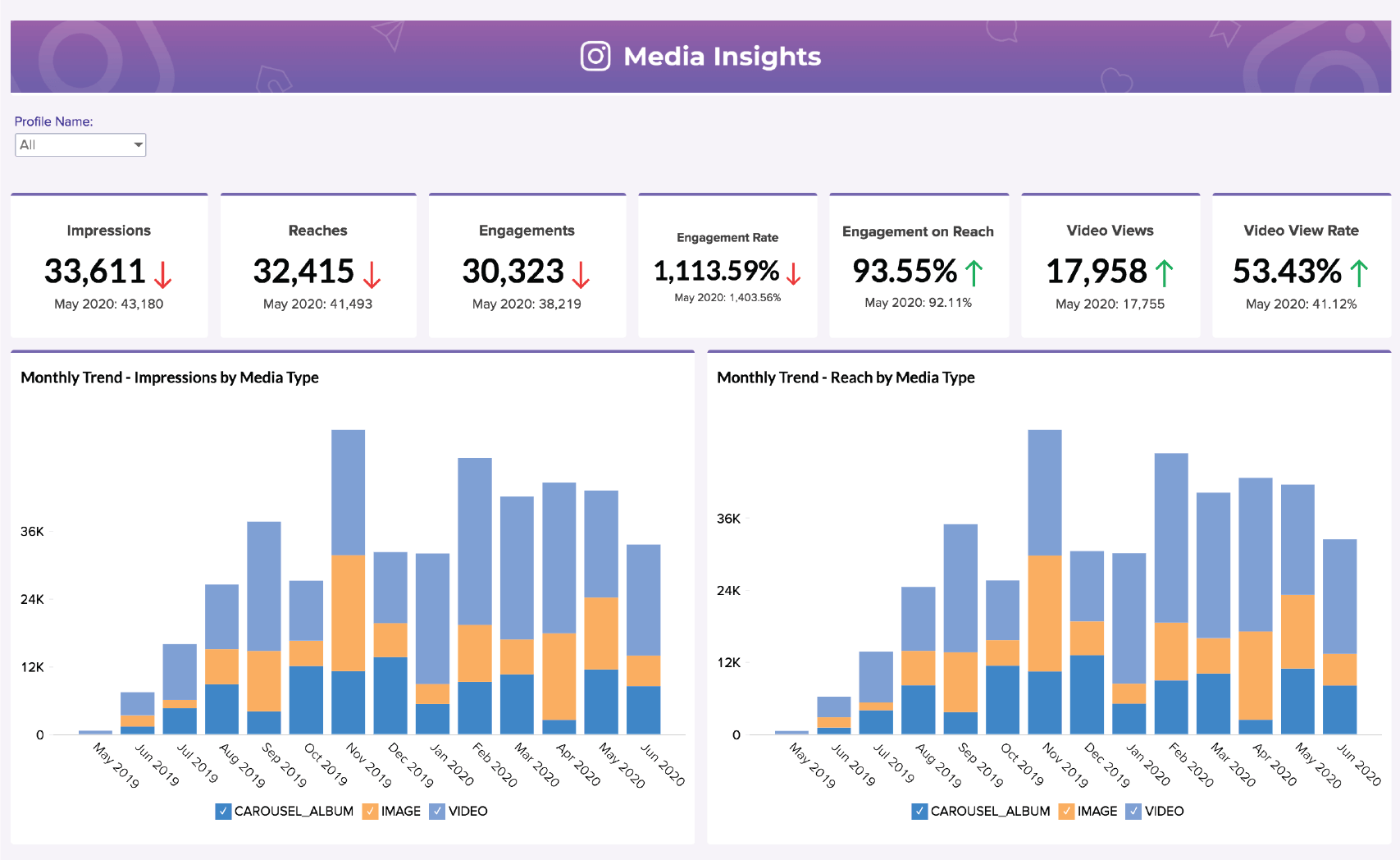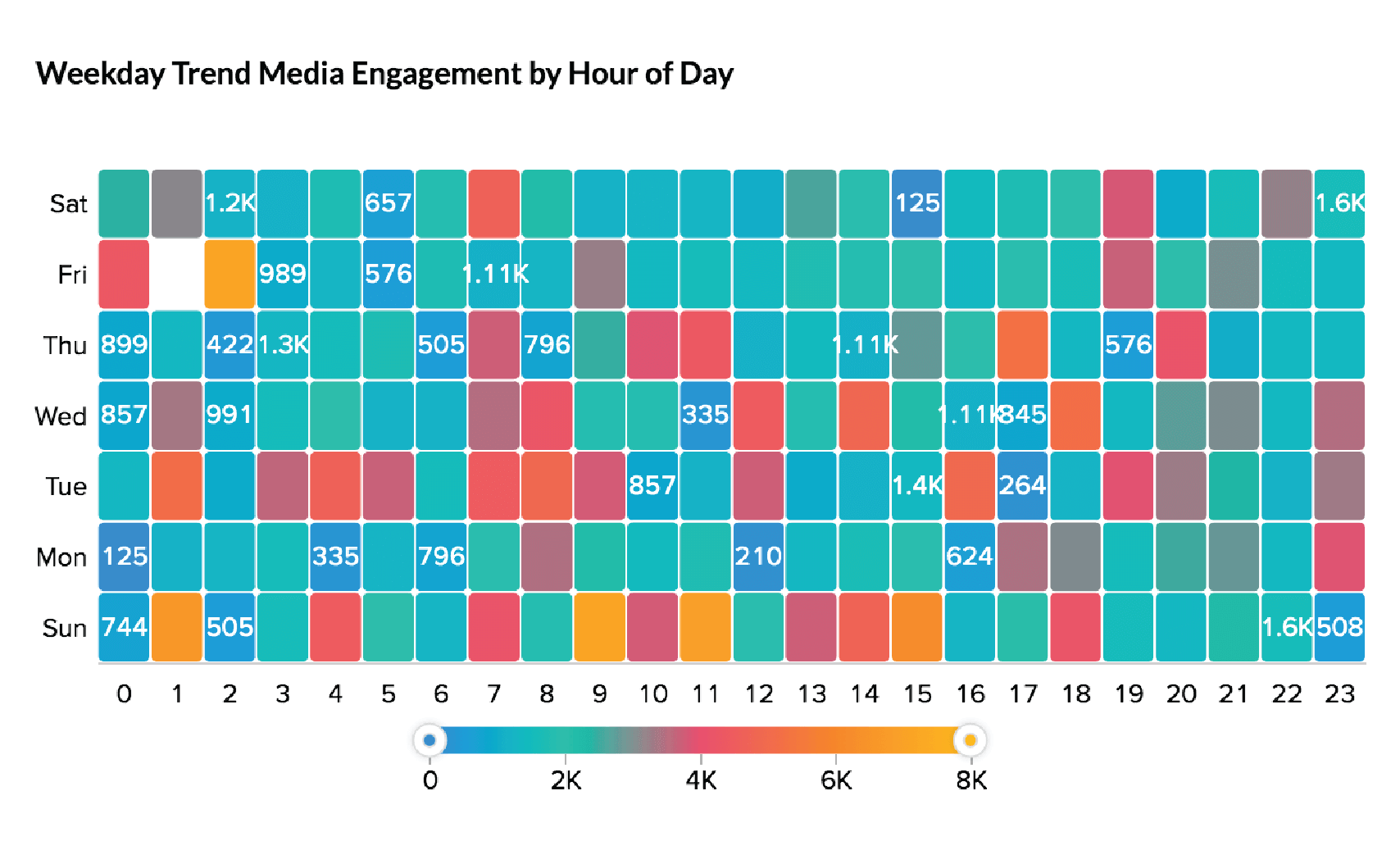 Uncover hidden insights from your Instagram data
2 Million Users. 50 Million Visualizations. 1 Analytics Platform.
Collaborative analytics

Develop & analyze reports together with your content marketing team. Share and embed your visualizations for wider consumption.

Pre-built visualizations

Instantly kick start your analytics journey with over 50 pre-built reports and dashboards on your brand's performance.

Email, export and print reports

Export or print reports for offline access. Schedule your reports and dashboards to be emailed automatically to the given recipients.

Data blending

Combine data from different sources for cross-functional analysis. Gain insights that wouldn't be possible with data from multiple locations.

Smart analytical assistant

Type out your questions, and see Zia, our AI-powered assistant, come up with suitable answers in the form of reports and KPI widgets.

Embedded analytics

Get a powerful BI, reporting, and analytics solution in your own brand name, embedded within your product/application or setup as a standalone portal.
"Zoho dissects large amounts of data and generates hundreds of basic reports that allow us to interpret the data faster and make business decision in a timely manner. Without it, it would be very difficult, if not impossible, to analyze trends and historical data. Additionally Zoho allows you to create Custom reports and dashboards with real time data. This allows us to stay on top of the game! "