Besides the available integration, Zoho Analytics supports all databases that run on JDBC/ODBC driver. You could seamlessly import data from JDBC/ODBC supported DB's and visually analyze in Zoho Analytics.
Import Data
Zoho Databridge establishes a secure connection between your on-premises data source and Zoho Analytics server. Interpret data by keeping it where you want irrespective of your data source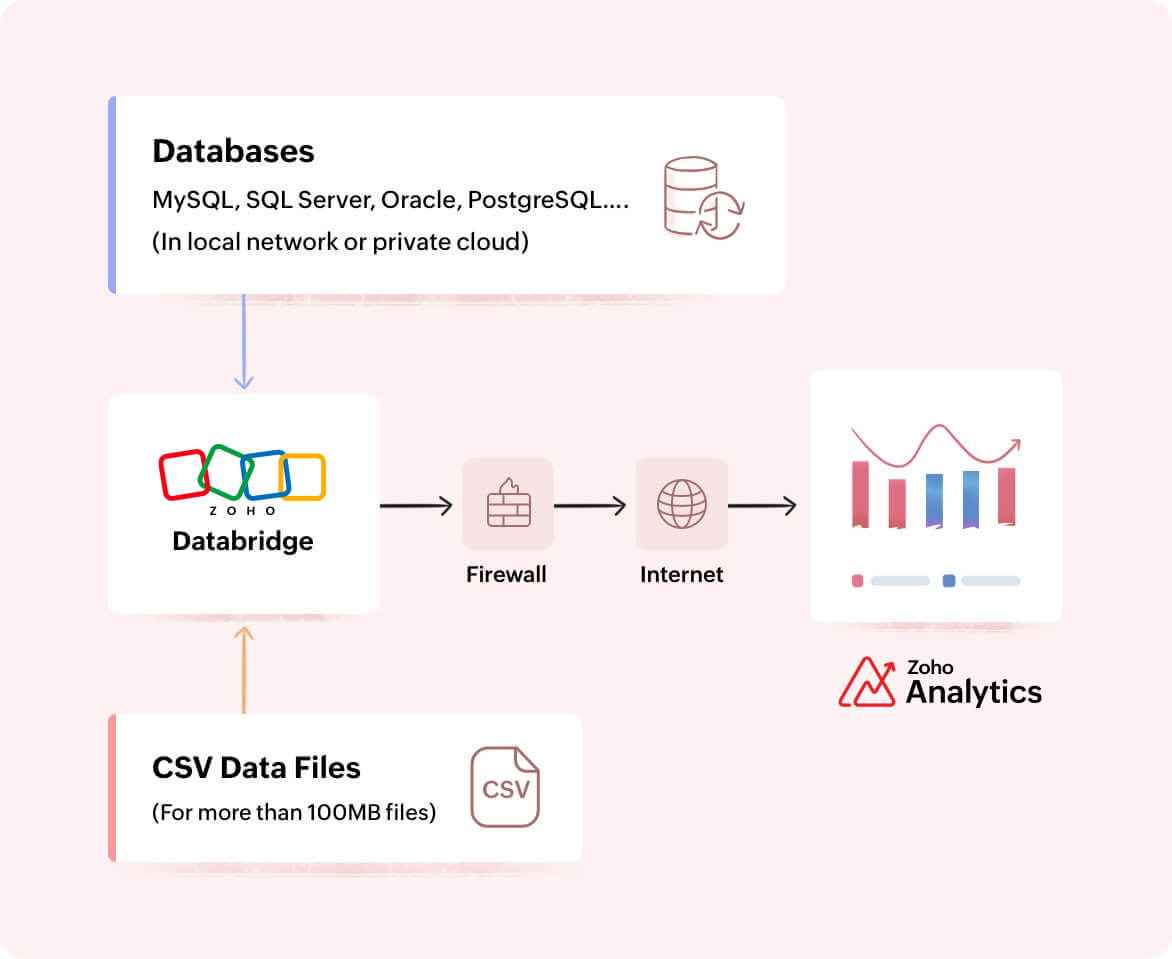 Live Connect
Setting up Live Connect will enable you to build live data visualizations by making direct queries to your database. Your data will not be stored in our servers.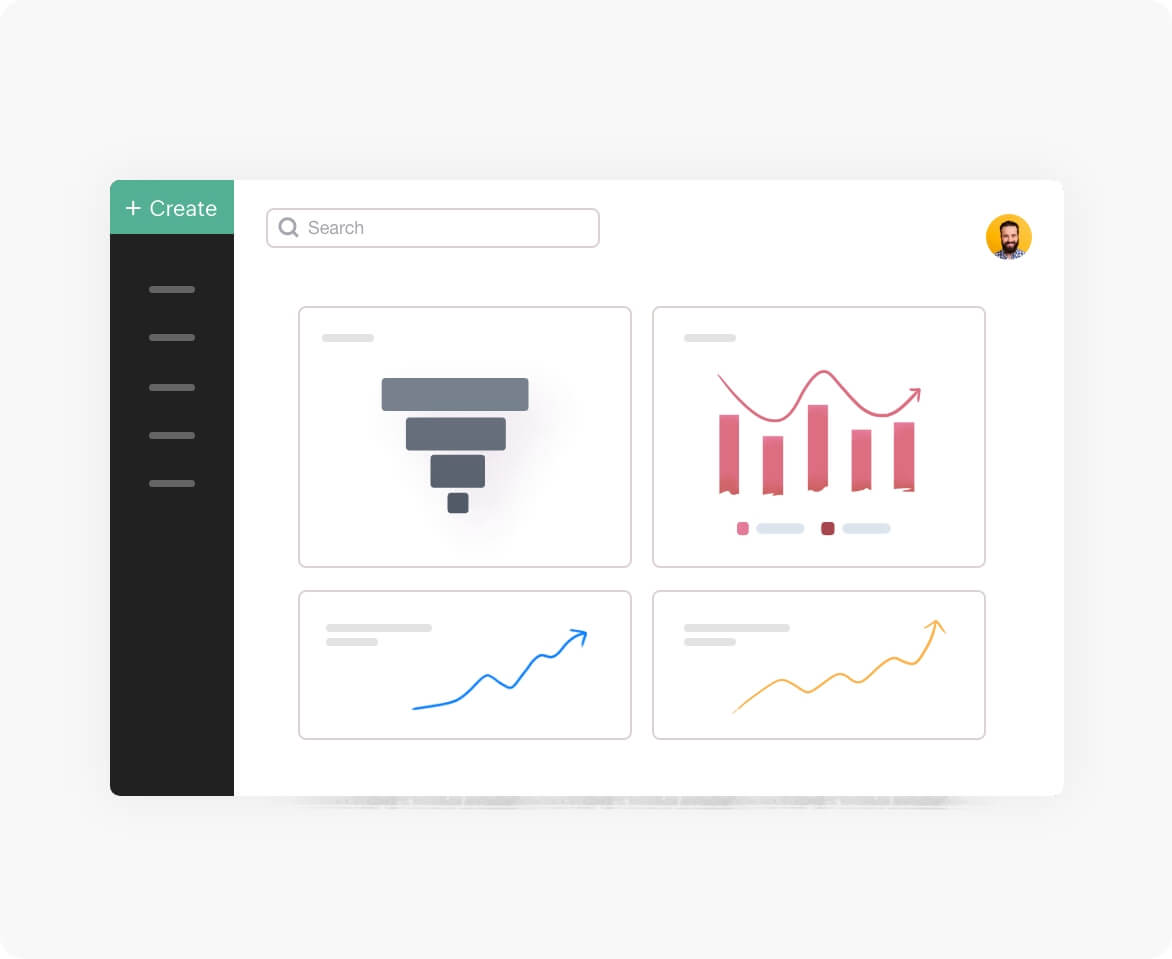 Connecting Your Database With Zoho Analytics helps you to stand out with
Secured Data transmission

We respect your privacy and your data will always be safer in our hands.

Automated Data Sync

You can fetch your data periodically by scheduling the data synchronization.

Encrypted Data Storage

When comes to PII (Personally Identifiable Information), Zoho Analytics offers an option to store it as encrypted columns, adding an extra later of data security.

Faster Analysis

You can import data and create reports in minutes using Zoho Analytics. We have our own servers that provide you with faster data analyzing.
What Customers say